The Bowery Boys Live in Brooklyn! Celebrating Ten Years of Podcasting
PODCAST

The Bowery Boys podcast turns ten years old in June. Greg and Tom take the celebration to the Bell House for a live show.

In early June of 2007, Tom Meyers and Greg Young sat around a laptop and a karaoke microphone, looked out over Canal Street in the Lower East Side and began recording the very first Bowery Boys: New York City History Podcast.

For ten years the Bowery Boys podcast has brought the history of this extraordinary city to life — the people, places and events which have helped shape our modern metropolis.

In celebration of this anniversary, join them for their very first podcast event in front of a live audience as a part of the 2017 NYC Podfest festival. This show was recorded on April 9, 2017, at the Bell House, in Gowanus, Brooklyn.

They talk about how they met, how they came up with the idea for their show and run through a list of their favorite and most notable podcasts.

The Bowery Boys are joined by moderator Nat Towsen, host of the Nat Towsen Downtown Variety Hour every month at UCB Theater in the East Village. And stay tuned until the end! An unexpected guest arrives to present the Bowery Boys with a special gift.

FEATURING: Stories of Eartha Kitt, Boss Tweed, ABBA, Evelyn Nesbit, P. T. Barnum, Talulah Bankhead, Donald Trump, Varla Jean Merman, the musical Rent and, of course, Robert Moses and Jane Jacobs.

To get this week's episode, simply download it for FREE from iTunes or other podcasting services.

You can also listen to the show on Google Music, Stitcher streaming radio and TuneIn streaming radio from your mobile devices.

___________________________________________________________________________

The Bowery Boys: New York City History podcast is brought to you …. by you!

We are now producing a new Bowery Boys podcast every two weeks.  We're also looking to improve the show in other ways and expand in other ways as well — through publishing, social media, live events and other forms of media.  But we can only do this with your help!

We are now a member of Patreon, a patronage platform where you can support your favorite content creators for as little as a $1 a month.

Please visit our page on Patreon and watch a short video of us recording the show and talking about our expansion plans.  If you'd like to help out, there are five different pledge levels (and with clever names too — Mannahatta, New Amsterdam, Five Points, Gilded Age, Jazz Age and Empire State). Check them out and consider being a sponsor.

We greatly appreciate our listeners and readers and thank you for joining us on this journey so far. And the best is yet to come!

________________________________________________________________________
Our big big thanks to NYC Podfest, to the Bell House and to Julie Menin, Commissioner of the Mayor's Office of Media and Entertainment!
NOTES:  The Revolutionary War site that Greg mentions is being excavated will be built over by a school, not a condo.  Here's more on that story.
You can catch the newest installment of Nat Towson's Downtown Variety Hour on June 5 at UCBT East Village
————————
Nat Towson with Greg Young and Tom Meyers. Photo is by Mindy Tucker who took a whole host of images from NYC Podfest. Check them all out here.
Our special surprise is revealed before our show starts….
For listeners: Here are some of the visuals that were used during the live show  and the Bowery Boys podcasts they correspond to:
P.T. Barnum's American Museum (Episode #46)
Ghost Stories of New York (complete list here)
Great Fire of 1835 (Episode #78)
Boss Tweed and Tammany Hall (Episode #86)
New York City Subway (Episode #109)
Sardi's Restaurant (Episode #125)
A Snapshot of Hurricane Sandy, Nov. 2, 2012
The Murder of Stanford White (Episode #188)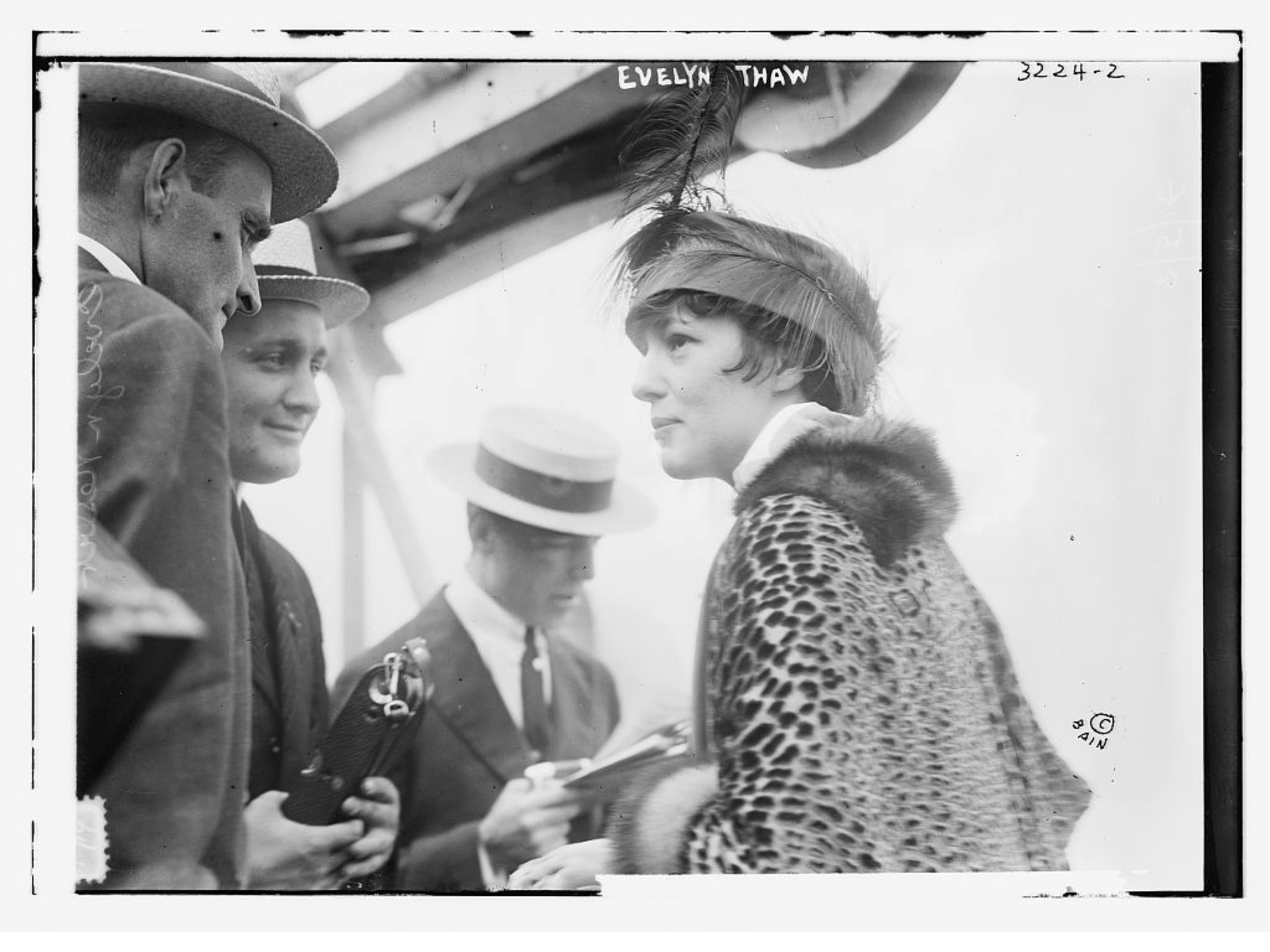 The Disappearance of Dorothy Arnold (Episode #205)
West Side Story: the Making of Lincoln Center (Episode #218)
Robert Moses (Episode #100) and Jane Jacobs (Episode #200)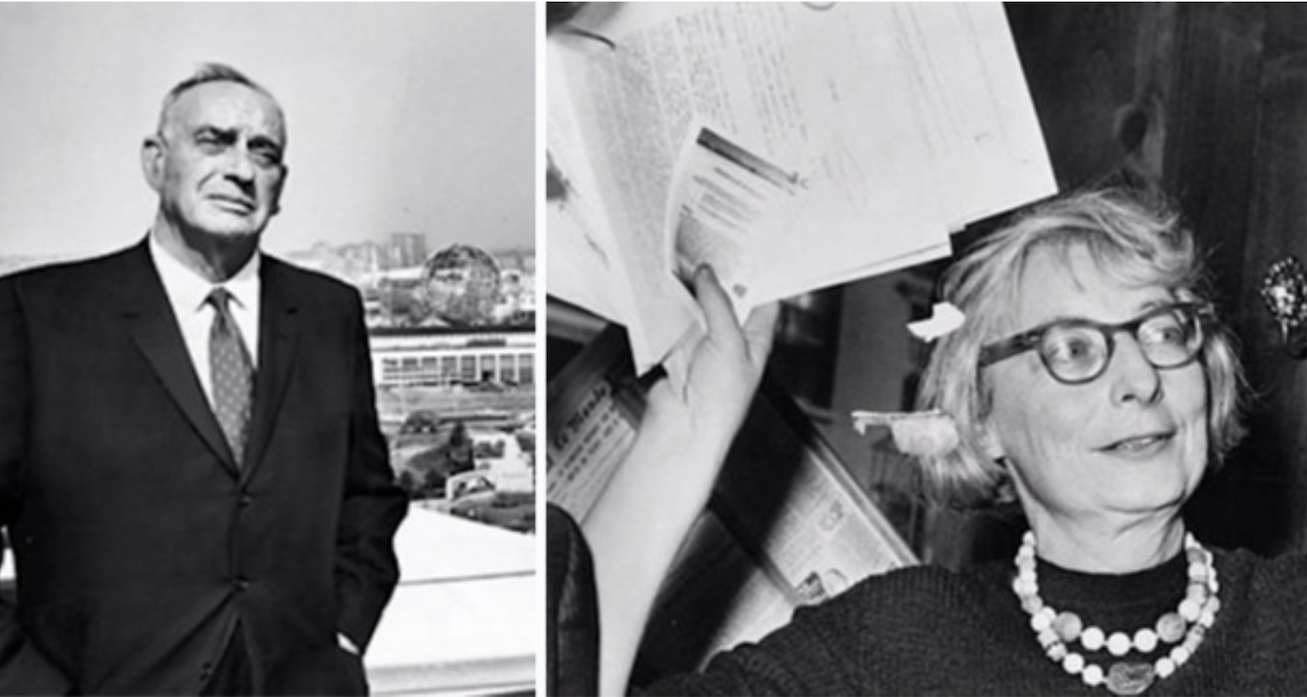 A Short History of TRUMP (Episode #123)