In Theaters: The making of Jean-Michel Basquiat and a new window into Grey Gardens
Everybody who loves New York City cultural history needs to run out and see Boom For Real: The Late Teenage Years of Jean-Michel Basquiat — a documentary that is not very much focused on Jean-Michel Basquiat at all. It's really about the world that made Basquiat. And Deborah Harry. And Lee Quinones. And Patricia Field. And Jim Jarmusch. And the dozens of other artist and creators developed in that glorious, gritty laboratory of downtown Manhattan in the late 1970s.
With elegant simplicity and vivid archival footage, director Sara Driver describes how the grungy streets of the East Village and SoHo became such a forge for exceptionally unique talent. Young Basquait, who grew up in the Lower East Side, is so enigmatic, both literally beautiful and pure with an unconventional brilliance, that he stood apart even in a room of underground heroes at the Mudd Club.
Boom For Real makes an impressive case that it was the city of the late '70s — at its bleakest financial moment — that provided the uplift and materials for these artists. For Basquiat, this meant sculpture from street trash, poignant statements made on painted walls, industrial music in late-night hallways. There is only the slightest hint of the artist's personal demons. This is not the story of a great artist, but rather the journey to becoming one.
Now playing in theaters.
---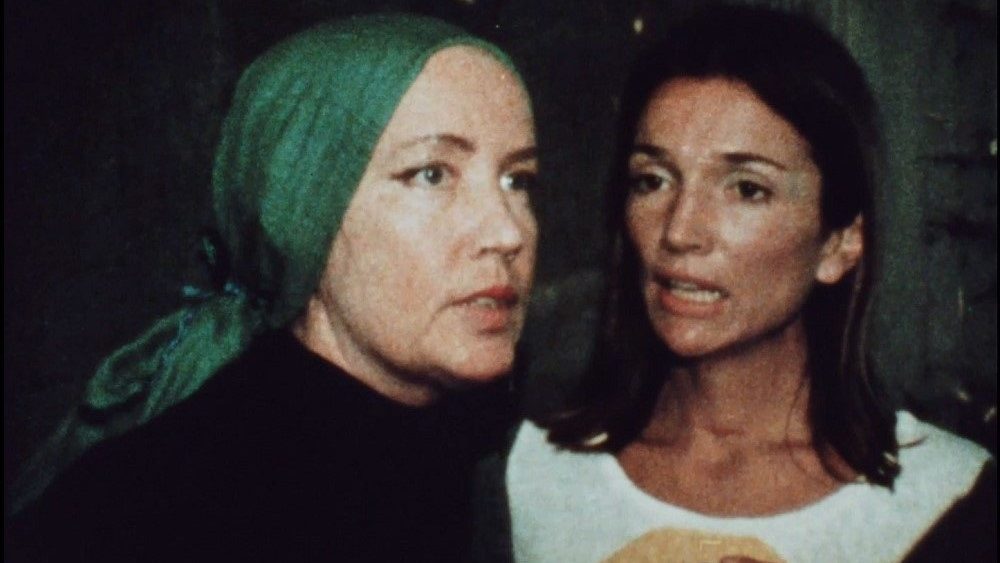 Andy Warhol also makes a brief appearance in Boom For Real, and also appears in That Summer, featuring never-before-seen footage of Jackie Kennedy's sister Lee Ratziwell and the Hamptons. The reason most of this captivating footage has been hidden from public view is the very reason it will be appealing to most viewers today — Ratziwell's aunt Big Edie Bouvier and her cousin Little Edie Bouvier. Once the directors Albert and David Maysles discovered these eccentric women in their rundown home of Grey Gardens, it seemed clear what the real story should be. (Listen to our podcast episode dedicated to the Grey Gardens documentary.)
But there's still great pleasure to be found in this stray, sometimes disjointed footage from the Maysles and photographer Peter Beard.  Highlighted is Lee and Jackie's personal involvement in helping to renovate Grey Gardens, bringing it up to the state that is seen in the classic Maysles documentary. (Yes, believe it or not, the house was in even worse shape than you may remember it.)
And of course, the two Edies are still captivating to watch, their strange philosophies delivered to a chorus of confused, hungry cats.
Now playing in theaters and streaming on iTunes.
For more on the lives of the Beales, listen to the Bowery Boys episode #260 Journey to Grey Gardens: A Tale of Two Edies:
And for some further insight on Basquiat, listen to the Bowery Boys episode on subway graffiti, a wild-west artform in the 1970s where the artist got his start: