Open House New York 2018: Ten fascinating FREE places to visit this weekend in the five boroughs
This weekend is the 16th Annual Open House New York, the city's annual celebration of history, architecture and design.  Hundreds of places throughout the five boroughs will throw open their doors to visitors. So that weird old church you've always wanted to visit? It's probably open.  Ever wanted to explore a neighborhood you've never been to but needed a reason to go?  This is your reason.
Some places featured this weekend did require reservations, most of which have been taken.  (But not all. check the Open House website to be sure.)  But a large number of locations have free admissions — museums, historical houses, unusual residences and so many more.
Here are a few recommendations of places to visit this weekend that are completely free to visit.  You can find the full list here.  Plan your weekend today!  I'll be around running around to several Open House sites for most of the weekend so follow along with me on Twitter (@boweryboys) or on Instagram (boweryboysnyc).
In additional, I'm also providing a little 'suggested listening', prior Bowery Boys podcasts which relate directly or indirectly to the Open House New York sites in question.
BRONX
Saturday, October 13, 2018
10:00AM to 6:00PM
Concourse, Bronx, 1125 Grand Concourse
One of the most unusual buildings in the Bronx, seemingly lifted from the Italian countryside, this architectural curiosity was built in 1924 to care for the elderly who had fallen from "good circumstances." It was essentially a home for the wealthy who had fallen on hard times. Today its a landmarked event space and art gallery, but wandering around the romantically overgrown property could send you on a time traveling vacation.
Suggested listening: The second part of our 2016 Bronx Trilogy focuses on the story of the Grand Concourse
BROOKLYN
Sunday, October 14, 2018
12:00PM to 4:00PM
Park Slope, 25 8th Avenue, Brooklyn
The Montauk Club was at the core of Brooklyn elite life in the late 19th century, an ornate social club that attracted the independent city's most prosperous members. The structure (designed by Francis Kimball), among the most beautiful in Park Slope, evokes Venetian sophistication.
Suggested listening: The history of Park Slope, Brooklyn:
Saturday, October 13, 2018
2 PM to 6 PM
Sunday, October 14, 2018
2 PM to 6 PM
Gowanus, 165 2nd Street, Brooklyn
It's safe to go in the water! (Well, at least in a kayak.) There's no more interesting way to see the history of the Gowanus Canal up close than to drift along it. The industrial scars of this formerly natural waterway are now partially concealed by new development and — in a refreshing twist — a return to nature.
Suggested listening: A history of the Gowanus featuring author Joseph Alexiou (Gowanus: Brooklyn's Curious Canal).
MANHATTAN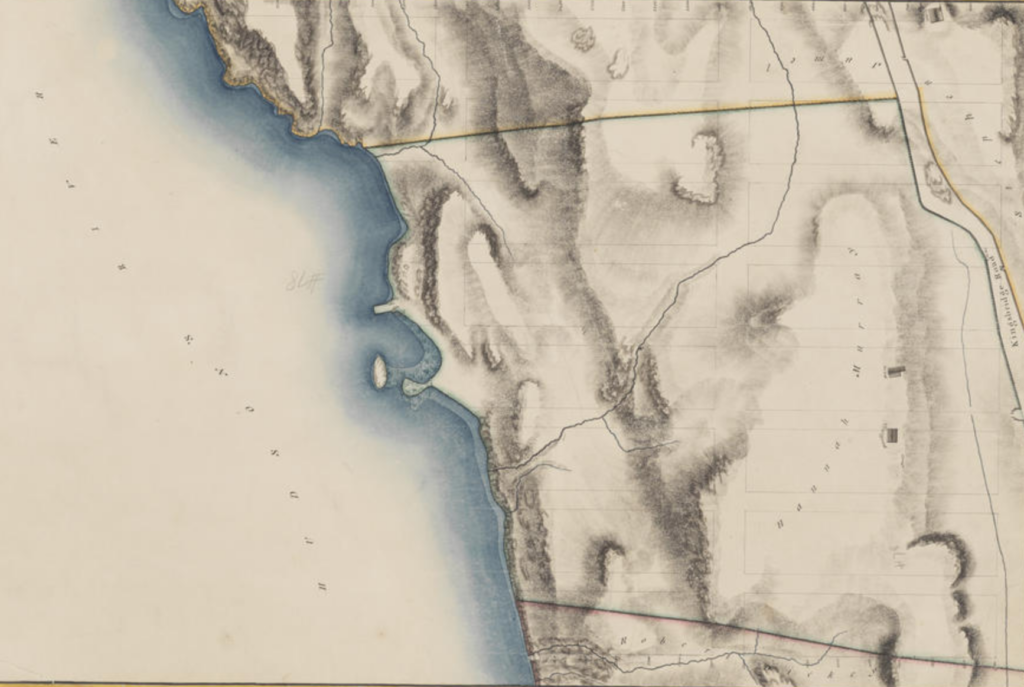 Saturday, October 13, 2018
10 AM to 4 PM
Civic Center, 1 Centre Street
What's to see here? Oh, only the most important maps in New York City history — the farm maps made by John Randel in 1820, originally mapping the island of Manhattan for the grid plan. They have only been public displayed in full once before.
Suggested listening: The story of the Commissioners Plan of 1811 which gave New York its revolutionary system of avenues and streets.
at the General Society of Mechanics and Tradesmen in New York
Saturday, October 13, 2018
11:00AM to 5:00PM
Midtown, 20 W 44th St
While the treasures of the General Society library are always worth visiting, it's the architecture of this strange space (a former boys school, built in 1890 and greatly expanded for the society thanks to Andrew Carnegie) and its unique collection of ancient locks on the second floor that will be key to your weekend adventure.
Saturday, October 13, 2018
11 AM to 3 PM
Harlem, 120 125th Street
New York architecture doesn't get more versatile than this — an 1889 firehouse newly renovated into a non-profit Afro-Caribbean cultural center. Come by and check out what they've done with the old place — the CCCADI was formerly in Hell's Kitchen — then check out two art exhibitions featuring work by Puerto Rican and Barbudan artists, bringing awareness to regions ravaged by recent hurricanes.
Saturday, October 13, 2018
9 AM to 5 PM
Sunday, October 14, 2018
12:30 PM to 2:30 PM
Morningside Heights, 1047 Amsterdam Ave
We're not done celebrating this heavenly oddity — a monumental feat of American cathedral architecture that manages to wear a hodgepodge of styles with fabulous flair. Don't forget to check out the cathedral's eye-opening sculptures and artwork, depicting a most unconventional collection of subjects.
Suggested listening: Our recent show on the history of the Cathedral!

QUEENS
Saturday, October 13, 2018
11AM to 6PM (tours at 2 and 3pm)
Sunday, October 14, 2018
11AM to 6PM (tours at 2 and 3pm)
Long Island City, 9-01 33rd Rd
We bet you've had the Noguchi (founded by Isamu Noguchi in 1985 in an converted factory) on your list of places to visit for quite some time. The time is now! There's a unique tranquility to this space at odds with the neighborhood's industrial surroundings. (DETOUR: Walk just a few blocks north to wander around Astoria Village, the oldest developed area of the neighborhood.)
Suggested listening: Last year's history of Astoria and Long Island City includes the origin of the museum.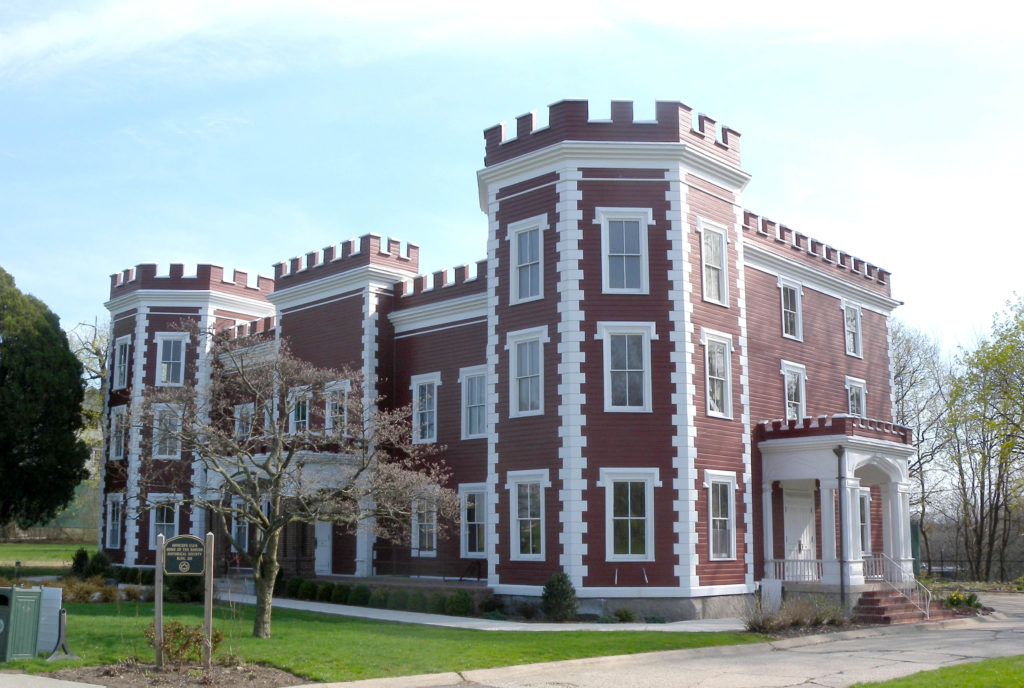 Saturday, October 13, 2018
12:00PM to 4:00PM (just the fort)
Sunday, October 14, 2018
12:00PM to 4:00PM (both the fort and the Bayside Historical Society)
Bayside, Queens
Check out two intriguing aspects of New York military history at the historic Fort Totten, dating to the Civil War, and a campus of former military barracks and administrative offices. The Bayside Historical Society has made a home within the Castle, a fanciful structure that you'll never believe was home to the U.S. Army for over 65 years.
STATEN ISLAND
Saturday, October 13, 2018
Noon to 4:00PM
Sunday, October 14, 2018
Noon to 4:00PM
298 Satterlee Street, Tottenville
The Conference House (built sometime before 1680) has a crucial importance to American history and remains the grande dame of Staten Island historic landmarks. It's an excellent time to visit as two additional historic homes are also open — the Henry Hogg Biddle House (circa 1840), a stately Greek Revival mansion, and the William H. Rutan House, which was built around 1850 but features an "intact 1950s-era kitchen."
Suggested listening: The Conference House plays a big role in the fate of New York City in 1776.