Jackie Robinson: In celebration of his 100th birthday, six sites to visit in Brooklyn and Queens
Jackie Robinson, the baseball star, civil rights activist and businessman, who broke baseball's color barrier in 1947, was born 100 years ago today in Cairo, Georgia. But you might be forgiven if you thought Robinson was born in New York City.
Although he grew up in Pasadena, California, and played baseball in cities throughout the country in the Negro Leagues and Minor Leagues, it was in the borough of Brooklyn where he made history with the Brooklyn Dodgers. [Find out what Ebbets Field was like during its glory days by listening to our podcast episode: The Pride of Brooklyn.]
He played in the Major Leagues for only ten seasons (1947-1956), and all of them were for the Dodgers. When the Dodgers moved to Los Angeles, Robinson moved into the business world, becoming an executive at the coffee company Chock full O' Nuts.
But there are still traces of Jackie's life throughout New York City, especially in the two boroughs he lived in the longest. Stitch together your own little walking tour (or driving tour) of important Jackie Robinson places in New York City:
— 215 Montague Street
Downtown Brooklyn
The former site of the Brooklyn Dodgers' front office, where owner Branch Rickey signed Jackie Robinson to play for the team — the first African-American to ever play in the Major Leagues — on August 28, 1945.
— 5224 Tilden Avenue
East Flatbush, Brooklyn
This was Robinson's first permanent home in Brooklyn — from 1947 to 1949 — with his wife Rachel. Although a few in the largely Jewish neighborhood were uncomfortable with having black residents in their neighborhood, the Robinsons made several life-long friends here in Flatbush.
— 112-40 177th Street
Addisleigh Park, Queens
Although the Robinsons' East Flatbush home is better known, the couple actually lived in this Queens home for a longer period of Jackie's career — from 1949 to 1955. Following the Dodgers departure to Los Angeles, Robinson retired and moved his family to the suburbs.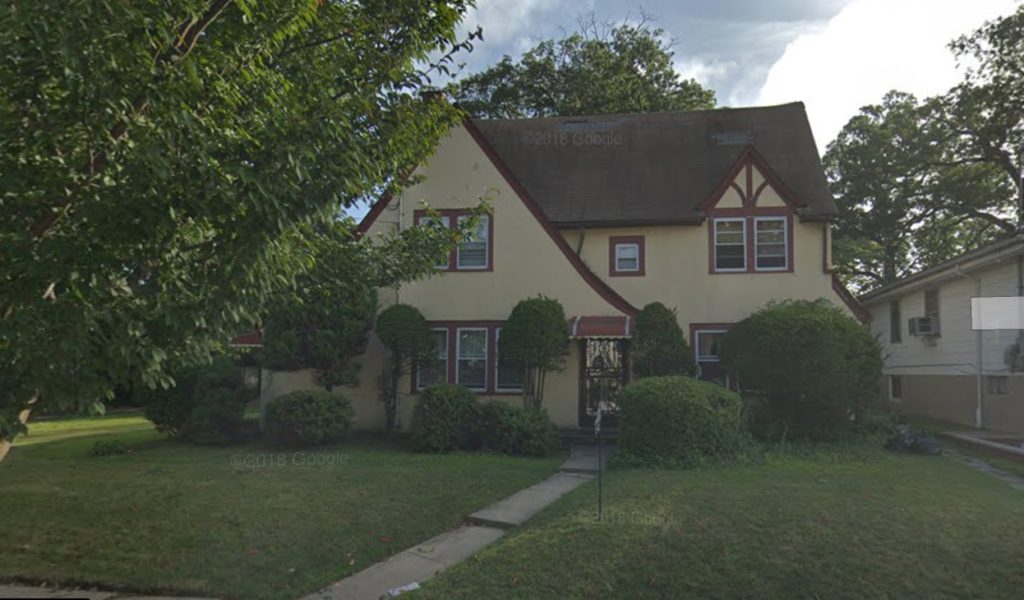 — Jackie Robinson Parkway
Linking Brooklyn to Queens, Interboro Parkway was renamed for Robinson in 1997. The parkway runs adjacent to the cemetery where Robinson is buried….
— The gravesite of Jackie Robinson
Cypress Hill Cemetery
833 Jamaica Avenue (on the Brooklyn/Queens border)
— The site of Ebbets Field
55 Sullivan Place, Prospect Lefferts Garden
The place where Jackie Robinson became a legend and where the Brooklyn Dodgers united a borough. Today there's a Jackie Robinson Playground across the street from the site, and Ebbets Field Middle School next door honors Robinson with a mural.
For more information, listen to our show from last year on Ebbets Field and the Brooklyn Dodgers, featuring oral-history interviews from the Brooklyn Historical Society, including an interview with Robinson's teammate George Shuba, perhaps famous for a just a simple gesture — a handshake.