The Future is Now: Restoring the observation towers of a beloved World's Fair relic in Queens
It was a simple gesture of preservation at first. But it has succeeded (at least in part).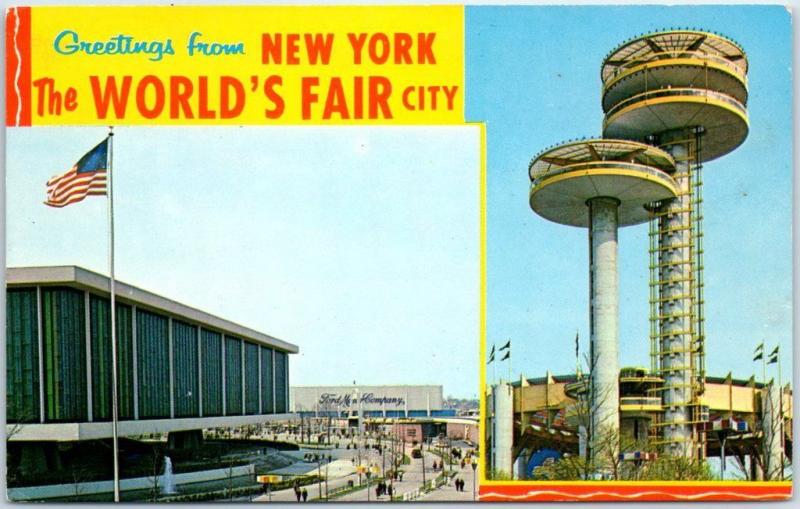 In 2013, an organization called People for the Pavilion began calling attention to an old World's Fair ruin in Flushing Meadows Corona Park — the New York State Pavilion.
Founded by Matthew Silva, Salmaan Khan and the late Christian Doran (who passed away in early 2014), People For the Pavilion hosted exhibitions, talks and an ideas competition, bringing attention to the site's potential.
In 2015, Silva even completed a film about the New York State Pavilion called Modern Ruin: A World's Fair Pavilion.

Modern Ruin: A World's Fair Pavilion – TRAILER 2015 from Matthew Silva on Vimeo.
Almost five years ago, I interviewed Silva for the Bowery Boys podcast episode called Ruins of the World's Fair about this oddball relic, designed by Philip Johnson for the 1964-65 World's Fair.
This week, his hard work — and the efforts of many other preservationists — has paid off in a very exciting way.
It was just announced that the Pavilion's three observation towers — made famous in the film Men In Black — will be partially restored.
According to QNS, the Parks Department "will reconstruct stairwells, fix drainage features, restore suspension cables as well as concrete and the lighting design. Waterproofing of the tower bases will also be completed."
Now hold your martini glasses — the towers will not yet be opened to the public. This work, however, will greatly improve the appearance and safety of the towers and hopefully open up possibilties for potential use.
Originally, the three observation towers served as decks where people could gawk at the great expanse of the fair. The tallest tower — at 226 feet — was one of the tallest structures in Queens at the time. It also served as a VIP lounge for visiting dignitaries.
You reached the decks by way of elevators called 'Sky Streaks', glass encasements that ascended from the outside of the towers, a novel experience in 1964 which was later used in virtually every luxury hotel built in the 1970s and 80s.
This is a small but significant victory for preservation efforts in general. It proves that something as functionally bizarre as a 55 year old World's Fair artifact can be treasured and preserved for future generations!
Listen to the Bowery Boys' history of the New York State Pavilion and my interview with Matthew Silva here: