It's the first day of school for some freshmen at City College of New York. President Gregory H. Williams speaks to the newbees today at the gorgeous Great Hall on the Harlem campus.
What else will greet the new freshmen: almost six hundred 'grotesques' which decorate the corners of all the classical neo-Gothic halls.
The freaky faces were carved in 1906 in tribute to the various arts and sciences.
I actually found these gargoyles and deformed scholars on the adjoining math and engineering prep A. Phillip Randolph High School next door, designed in the same theatrical Gothic manner (click the pics to see these charming fellows close up):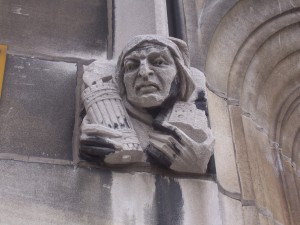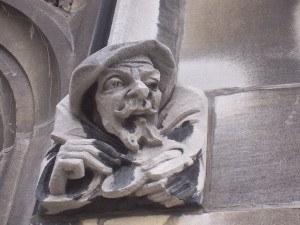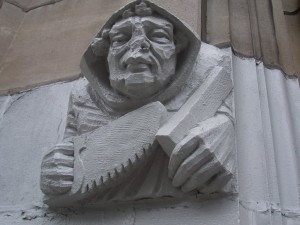 I thought this one was operating a 1980s Commodore 64 until I looked closer: