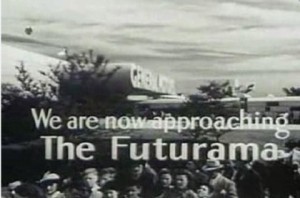 There are many of you who read this blog who remember the 1964-65 World's Fair well — and maybe even a few who remember the 1939-40 World's Fair — so I thought you might be interested in this event:
World's Fairs in 3-D
Saturday September 27, 6 pm
The Gershwin Hotel
7 East 27th Street
Between Fifth and Madison avenues
"Robert Munn & Sara Cook of the Depthography group will be presenting a 3-D stereoscopic projection show of View Master images from World's Fairs. The events that will be featured (in full color) include the following: 1939 New York, 1939 San Fransisco, 1958 Brussels, 1962 Seattle, 1964 New York, EXPO '67, 1964 New York aftermath, ruins, etc. Over 400 Views will be featured.
The photography on these Viewmaster reels were shot on Kodachrome which retains beautiful color over the decades since these reels were produced. The Gershwin Hotel is located on 27th street between 5th Ave.and Madison Ave.
The admission fee is $10, which includes 3-D glasses. For further info,
please go to http://www.depthography.com."
I didn't realize this, but the View Master was actually debuted at the New York World's Fair of 1939.