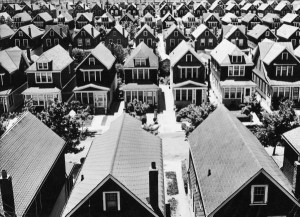 Suburban living in Queens, circa 1935 (photo courtesy LIFE images)
By the way, thanks to all that came out to our New York History Trivia night on Monday. It was a fabulous turnout! A lot of history buffs came out tried out there knowledge on some really tough questions. The Municipal Art Society website has some more information on the results.
I'll be back updating the blog with a regular post on Friday.