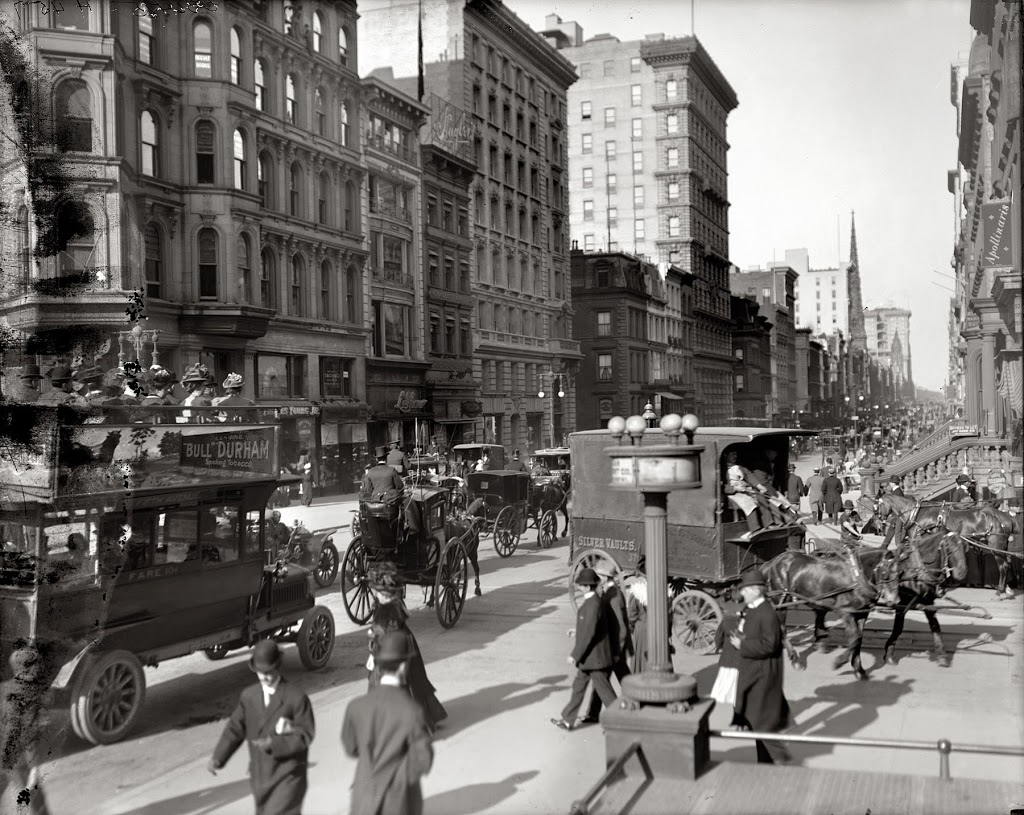 Looking up Fifth Avenue and 42nd Street, 1910. This is the corner with the gigantic glass H&M Store on it today. (Cleaned up photograph courtesy Shorpy)
Over the past couple months, Tom and I have been guests on other people's podcasts, talking a lot about what it takes to build a podcast (and talking a little bit about ourselves too.) If you're interested in learning a little bit more about us and how we put the show together, try out one of these shows. You can find them all on iTunes or go directly to the links bracketed below:
7 Days A Geek: Podcasting 101 — This is a podcast … about podcasts! In this episode, 7 Days A Geek host Jason Parson interviews me about the nuts and bolts of putting together the show and some tips about how to promote a podcast using social media. [Podcasting 101]
The Mancaster — This is a lifestyle and LGBTQ podcast, recorded from a West Village basement! Tom and I are interviewed about our backgrounds and how we go about piecing together a show. There's lots here about how Tom and I know each other. PLUS: A big announcement from Tom which we'll make in our new show next month. [The Mancaster]
NOTE: Because I can't count, I propagate a horrible lie that the podcast is turning eight years old next month. No it's not! It's only turning seven years old next month.
This Week In Travel — Tom recorded an appearance on this travel show by Jen Leo and Chris Christensen back in March. and it's mostly about European travel. But he gives some really excellent tips then talks about the Bowery Boys at the end. [This Week In Travel]