PODCAST REWIND:  JD Rockefeller Sr. may have earned his money is some rather unscrupulous ways, but his son Junior made good by giving midtown a towering city-within-a-city, a complex of Art Deco buildings that serves as New York's beating heart. We take a compact look at the complicated lineage of Rockefeller Center, from its controversial murals to its famous Christmas tree.
NOTE: This show was originally recorded in December 2008.
A special illustrated version of the podcast on Rockefeller Center (Episode #72) is now available on our NYC History Archive feed, via Stitcher streaming service and of course on iTunes.  Chapter headings with images have been embedded in this show, so if your listening device is compatible with AAC/M4A files, just hit play and a variety of pictures should pop up.  The audio is superior than the original as well. (This will work as a normal audio file even if the images don't appear.)
For this and our older episodes (Episodes #5-#71), subscribe to The Bowery Boys: NYC History Archive feed, on iTunes, directly from our host page, or directly via our RSS feed.
Two hundred years ago, on the land that is today's Rockefeller Center, stood the Elgin Botanical Garden.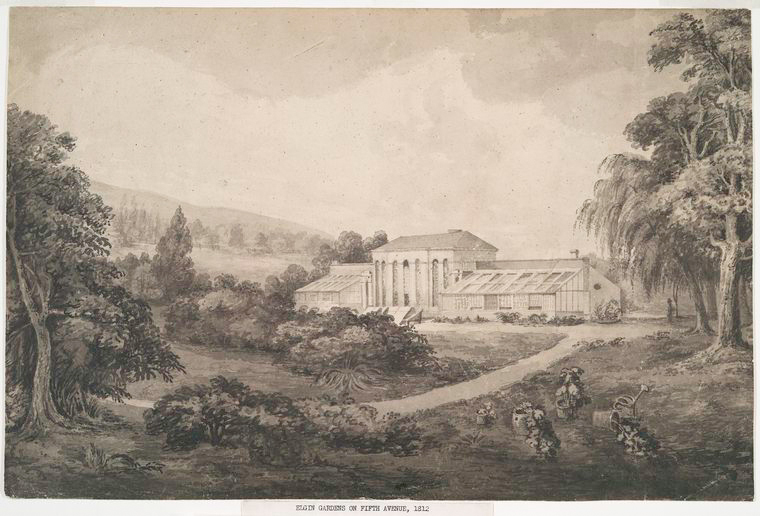 The land was given to Columbia University who originally leased it to John D. Rockefeller Jr. to built a site for the Metropolitan Opera Company.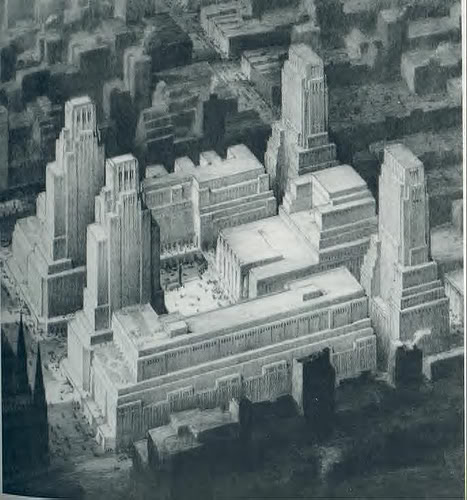 Instead they decided to build a great complex of offices, retail and entertainment spaces. But first they needed to buy off all the old properties there: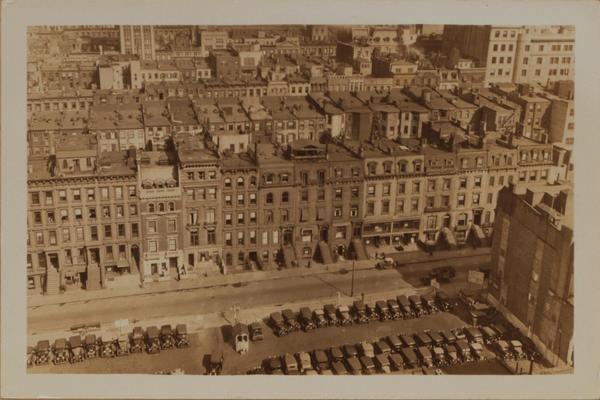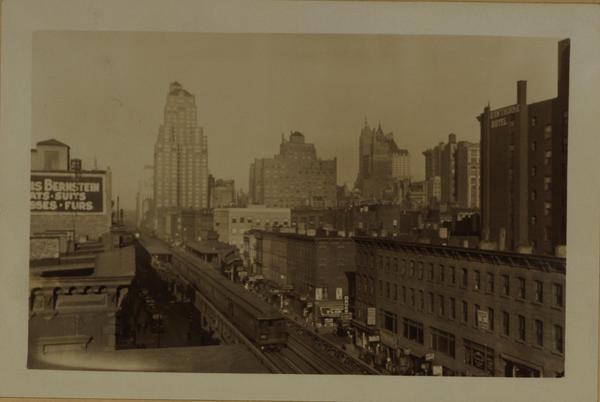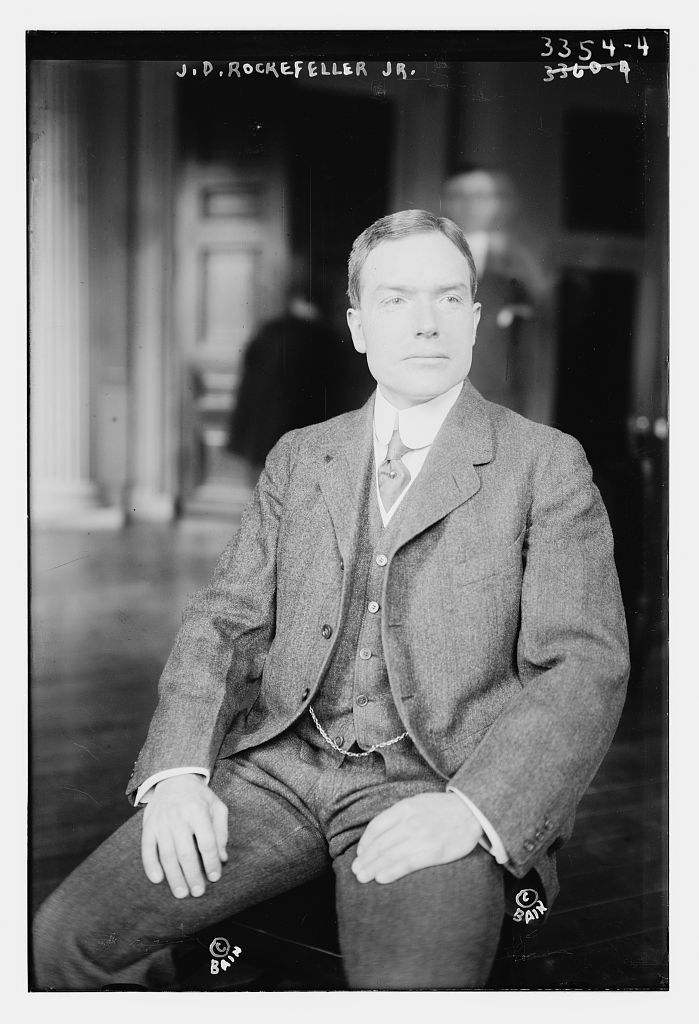 The construction site (photographed by the Wurts Brothers) in 1932.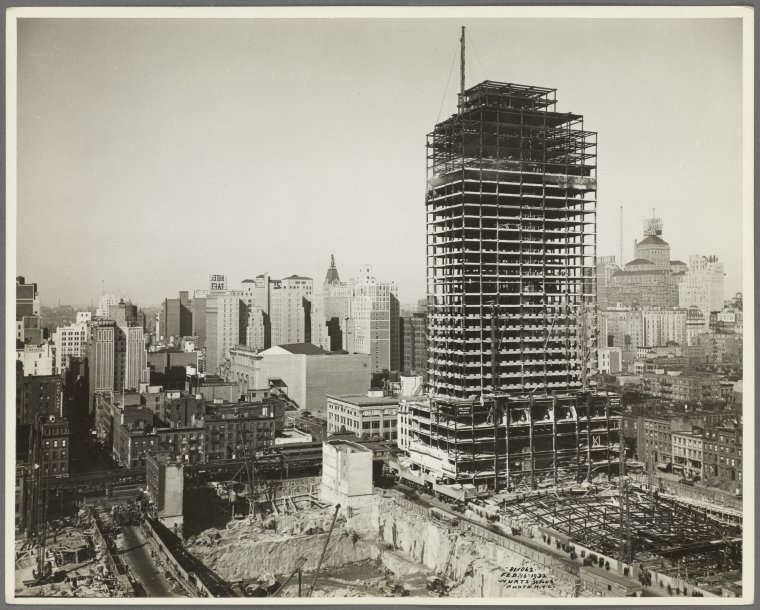 The first Rockefeller Center Christmas tree was made by the workers and placed in one of the excavations in 1931.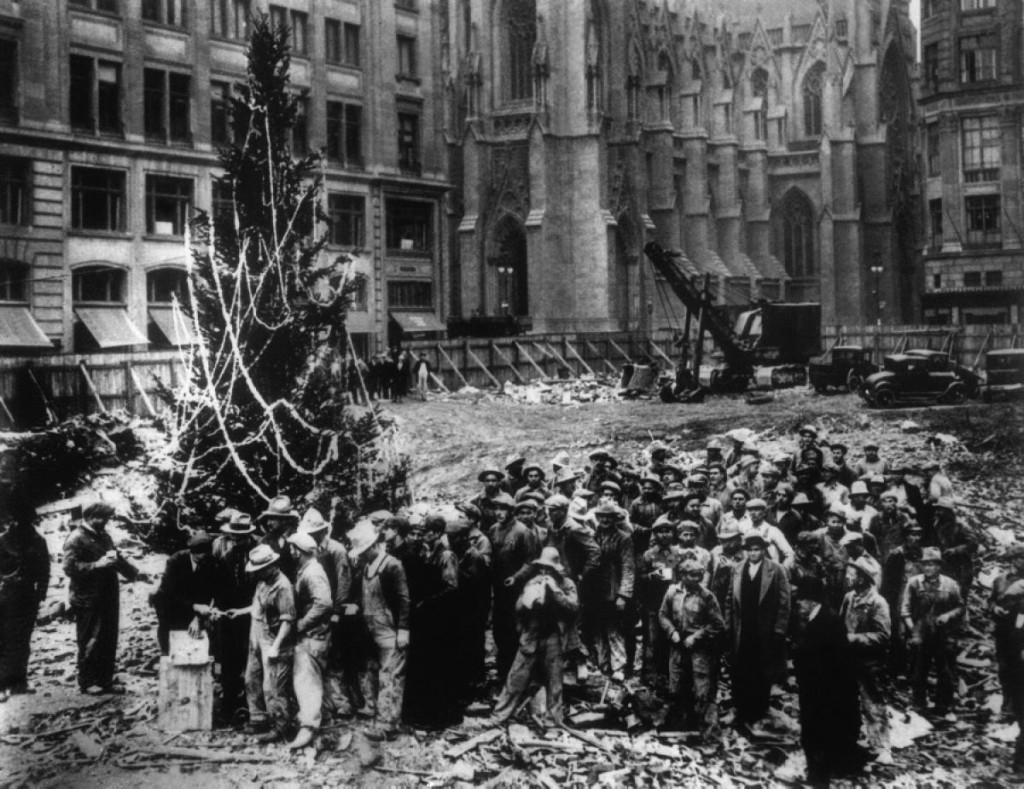 The former Roxy Theater which changed it name to the Center Theater.
As you can see, Radio City Music Hall was open when the elevated train was still installed on Sixth Avenue. The second picture features both Radio City and the original Roxy.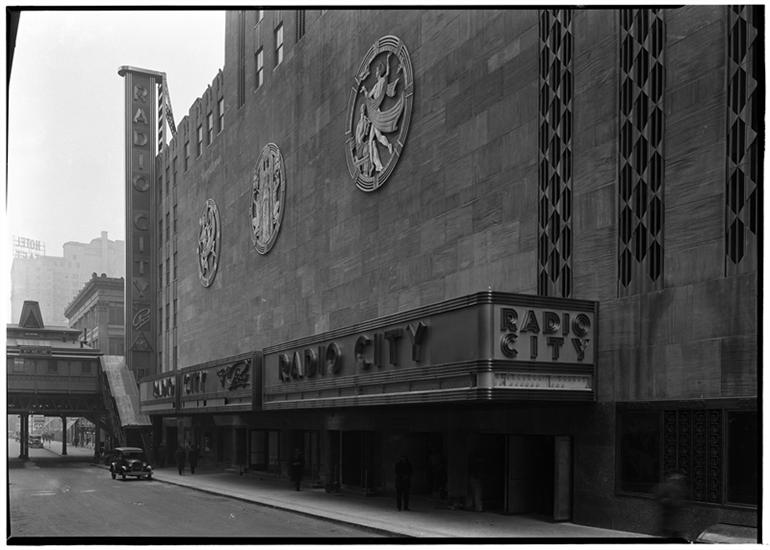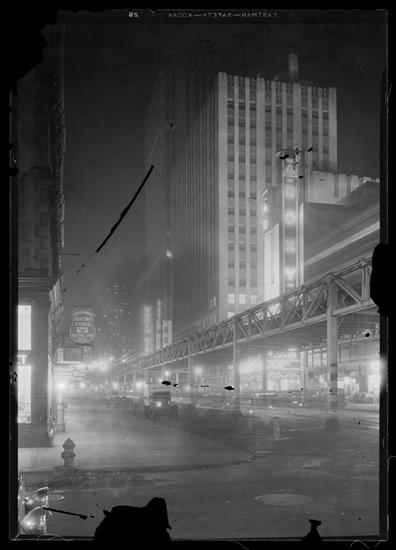 The completed British and French buildings in 1934.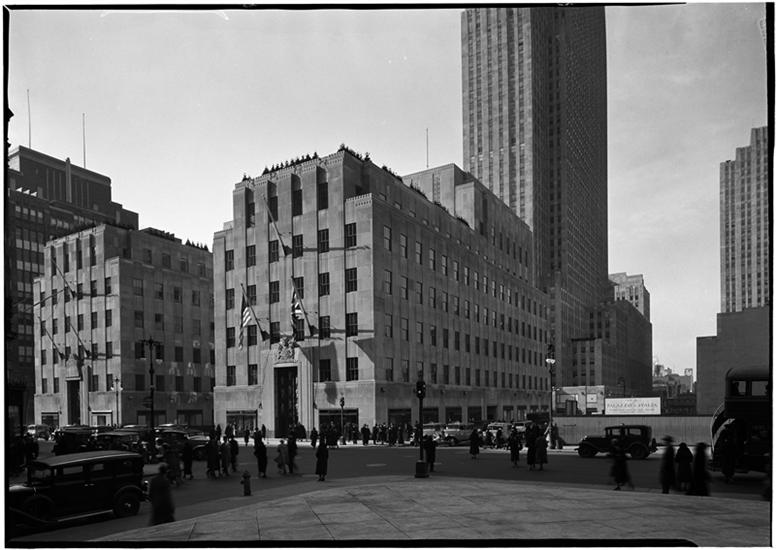 The fountains in 1933, before the installation of Paul Manship's Prometheus.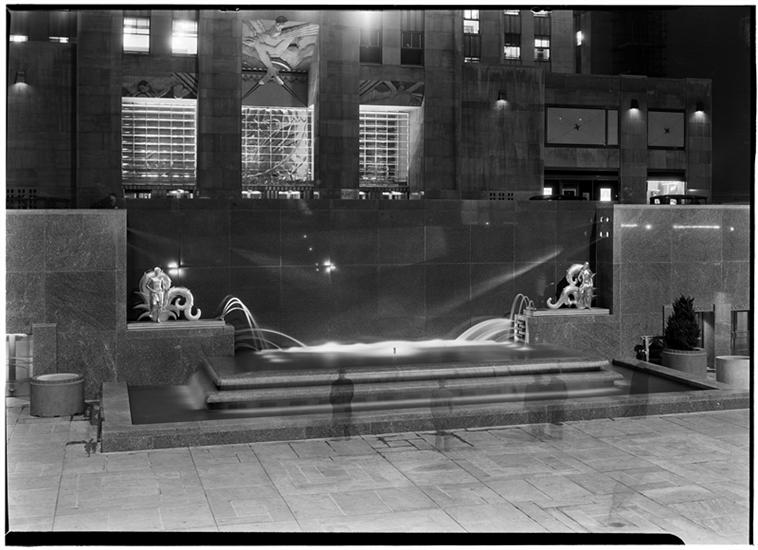 The infamous Diego Rivera mural Man at the Crossroads which was a taken down because it was considered anti-capitalist.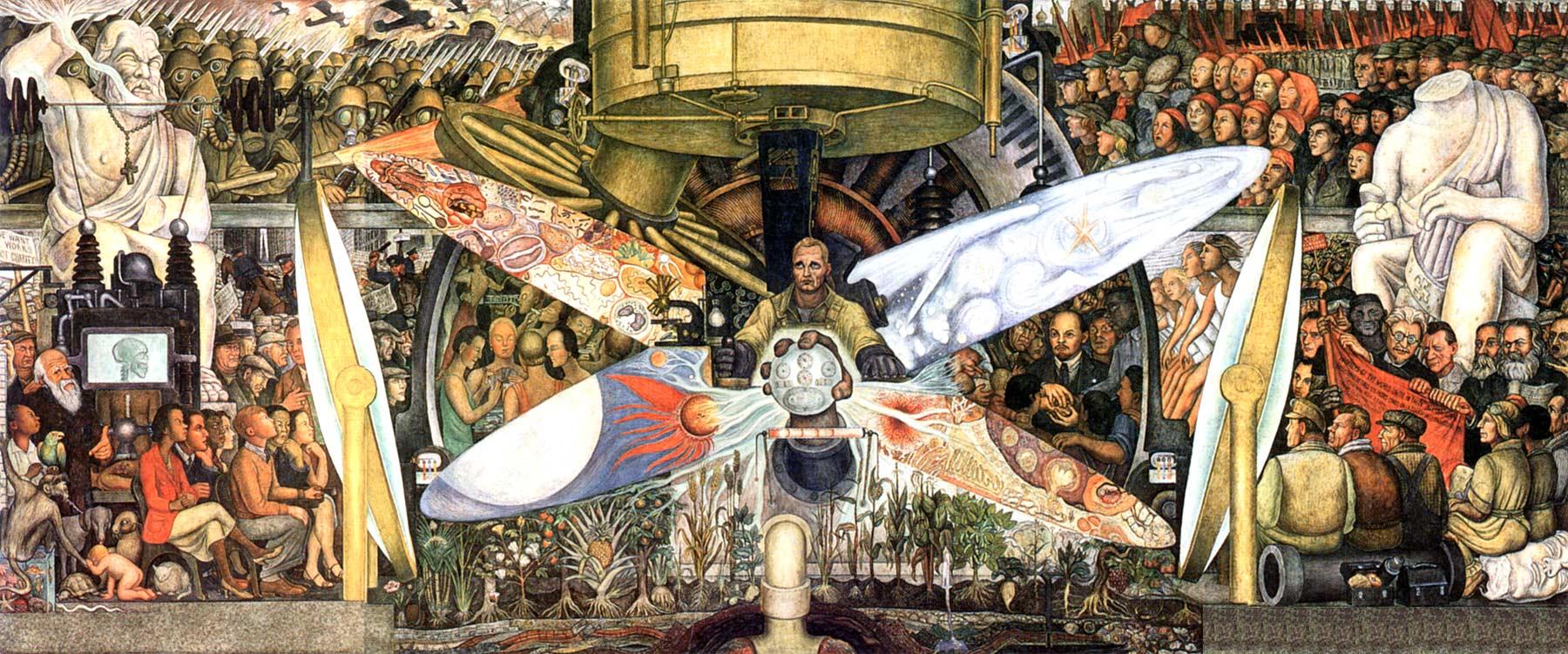 The Channel Gardens at Christmas time, 1964