F.W. Woolworth was the self-made king of retail's newfangled 'five and dime' store and his pockets were overflowing with cash. Meanwhile, in New York, the contest to build the tallest building was well underway. The two combine to create one of Manhattan's most handsome buildings — the Woolworth Building —  cutting a Gothic profile on the skyline, designed by America's hottest architect of the early 20th century. So what exactly does it all have to do with sneakers and gym clothes?
This was originally released on February 12, 2009.
NOW WITH BONUS CONTENT:Â Hear about the lavish party — "the highest dinner in history" — held on the Woolworth Building's opening day.
A special illustrated version of the podcast on the Woolworth Building (Episode #76) is now available on our NYC History Archive feed, via  iTunes or other podcast distribution services.  Chapter headings with images have been embedded in this show, so if your listening device is compatible with AAC/M4A files, just hit play and a variety of pictures should pop up.  The audio is superior than the original as well. (This will work as a normal audio file even if the images don't appear.)
For this and our older episodes (Episodes #5-#75), subscribe to The Bowery Boys: NYC History Archive feed, on iTunes, directly from our host page, or directly via our RSS feed.
___________________________________________________________________________
The Bowery Boys: New York City History podcast is brought to you …. by you!
We are now producing a new Bowery Boys podcast every two weeks.  We're also looking to improve the show in other ways and expand in other ways as well — through publishing, social media, live events and other forms of media.  But we can only do this with your help!
We are now a member of Patreon, a patronage platform where you can support your favorite content creators for as little as a $1 a month.
Please visit our page on Patreon and watch a short video of us recording the show and talking about our expansion plans.  If you'd like to help out, there are five different pledge levels (and with clever names too — Mannahatta, New Amsterdam, Five Points, Gilded Age, Jazz Age and Empire State). Check them out and consider being a sponsor.
We greatly appreciate our listeners and readers and thank you for joining us on this journey so far. And the best is yet to come!
________________________________________________________________________
The Woolworth Building …. going up! Photos of its construction in 1912-13, courtesy the Library of Congress: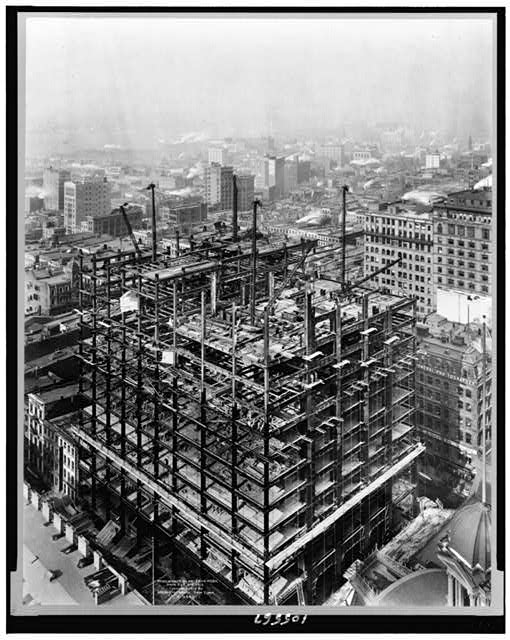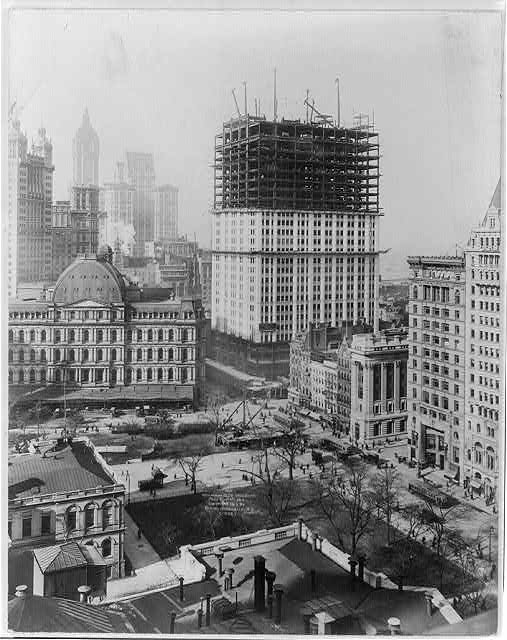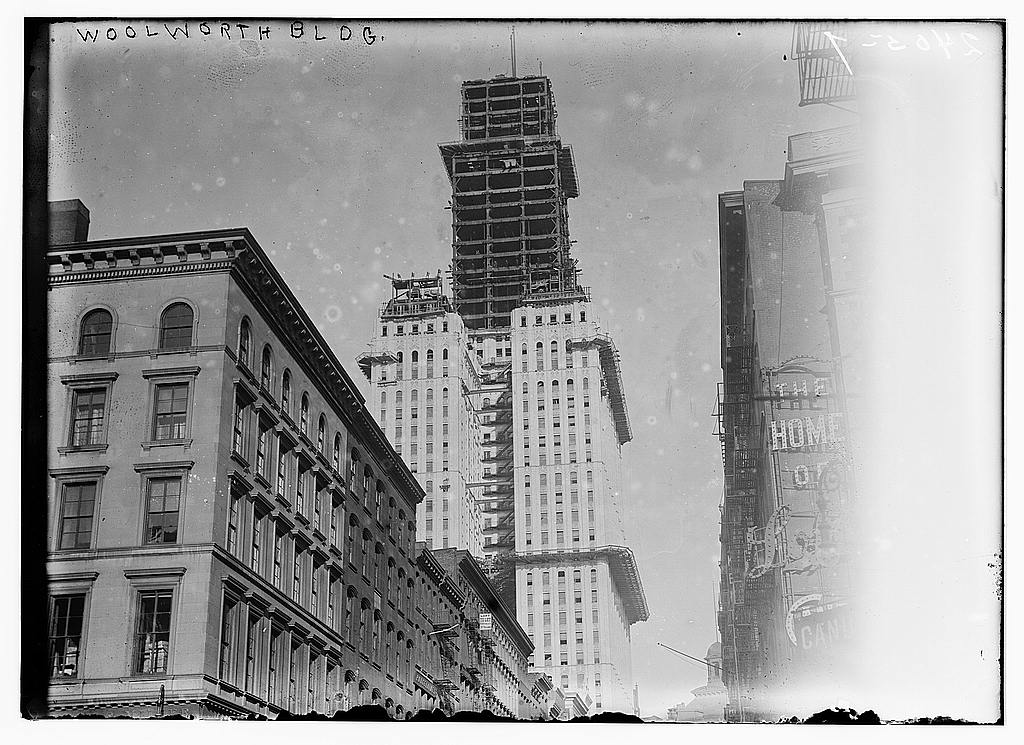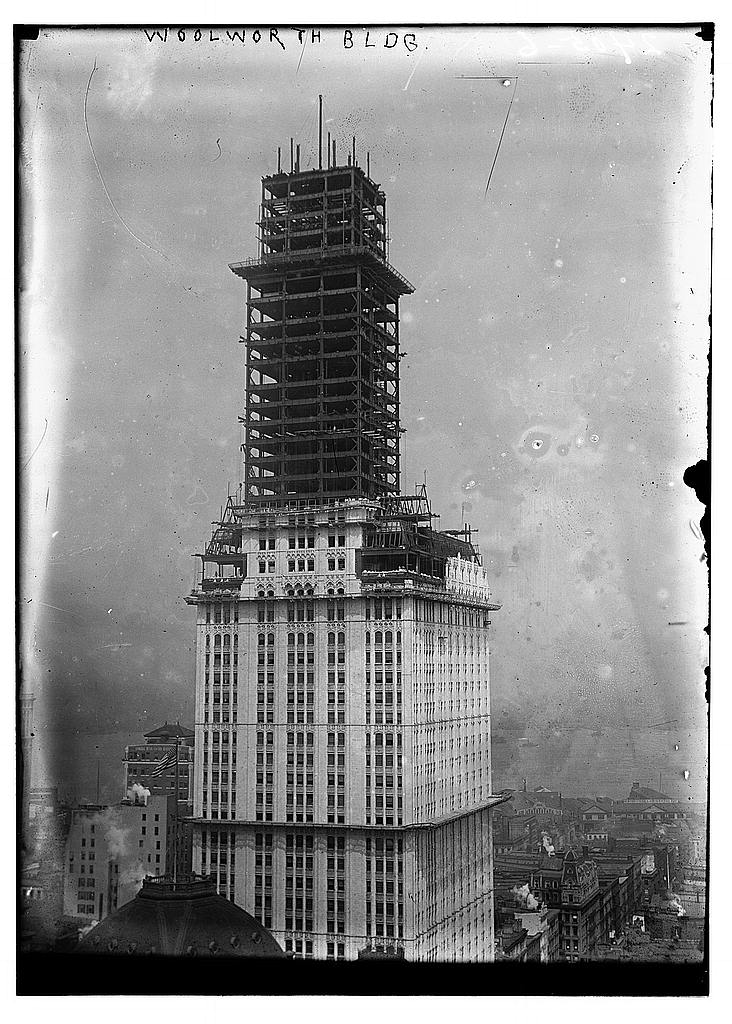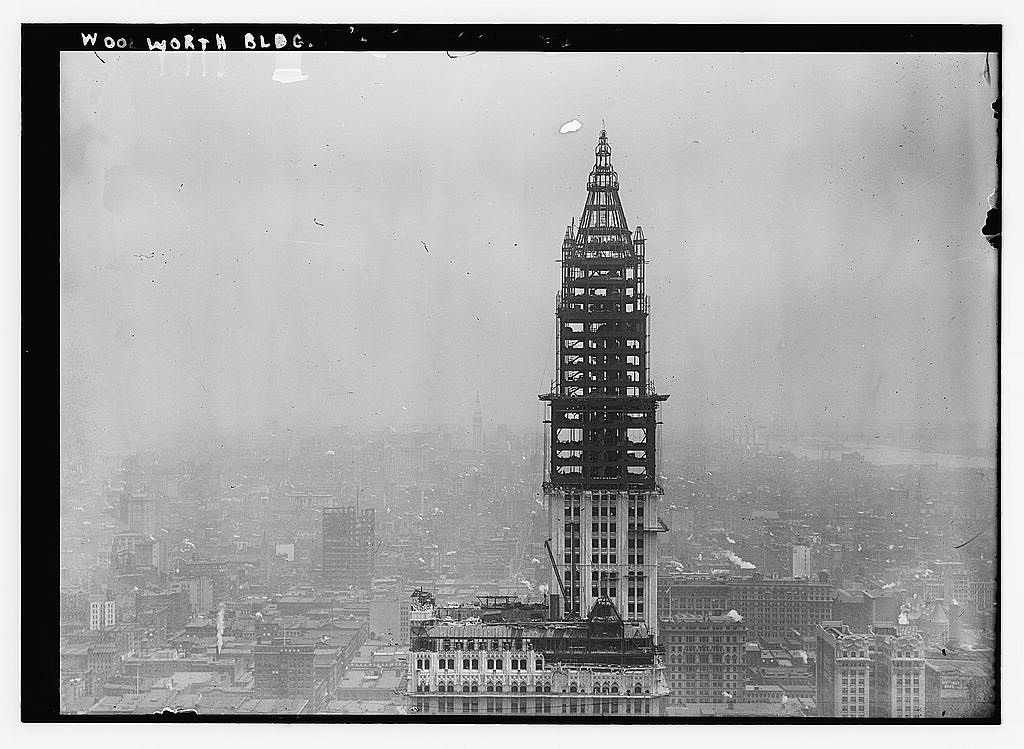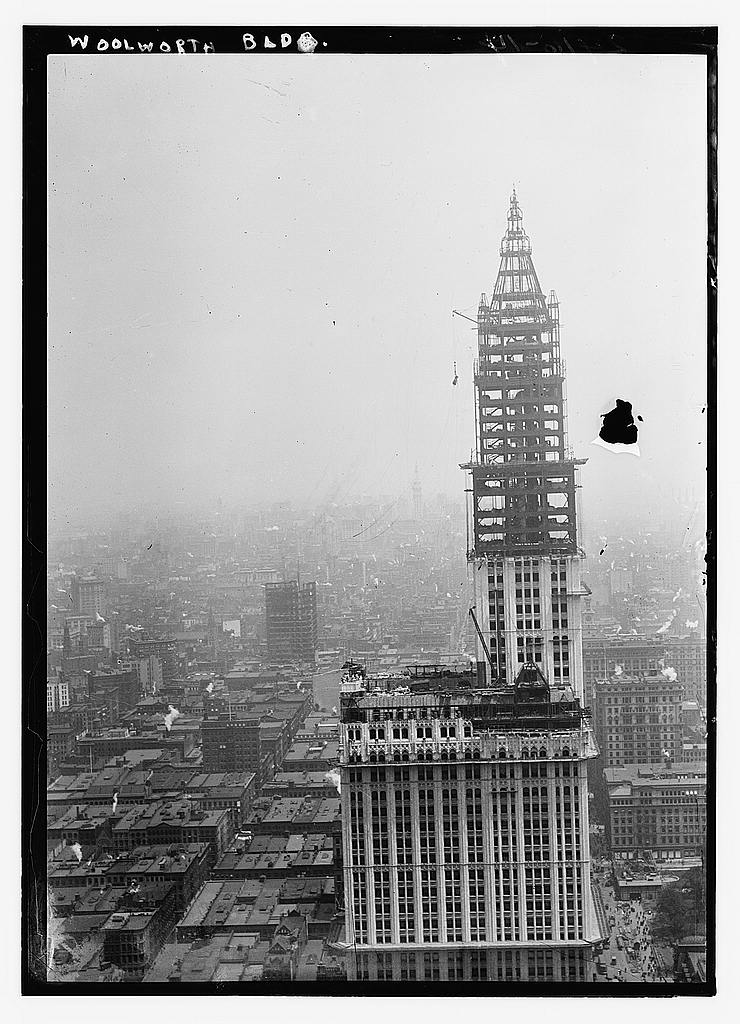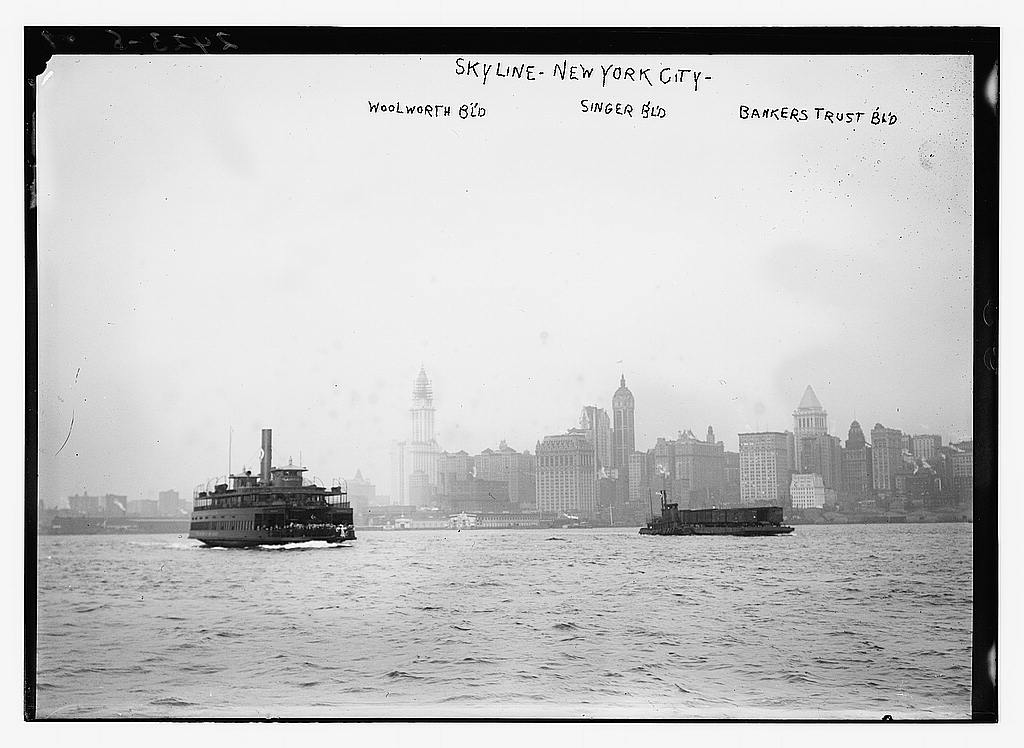 The 'windy corner' of the Woolworth Building's northeastern corner. In the background is the old post office.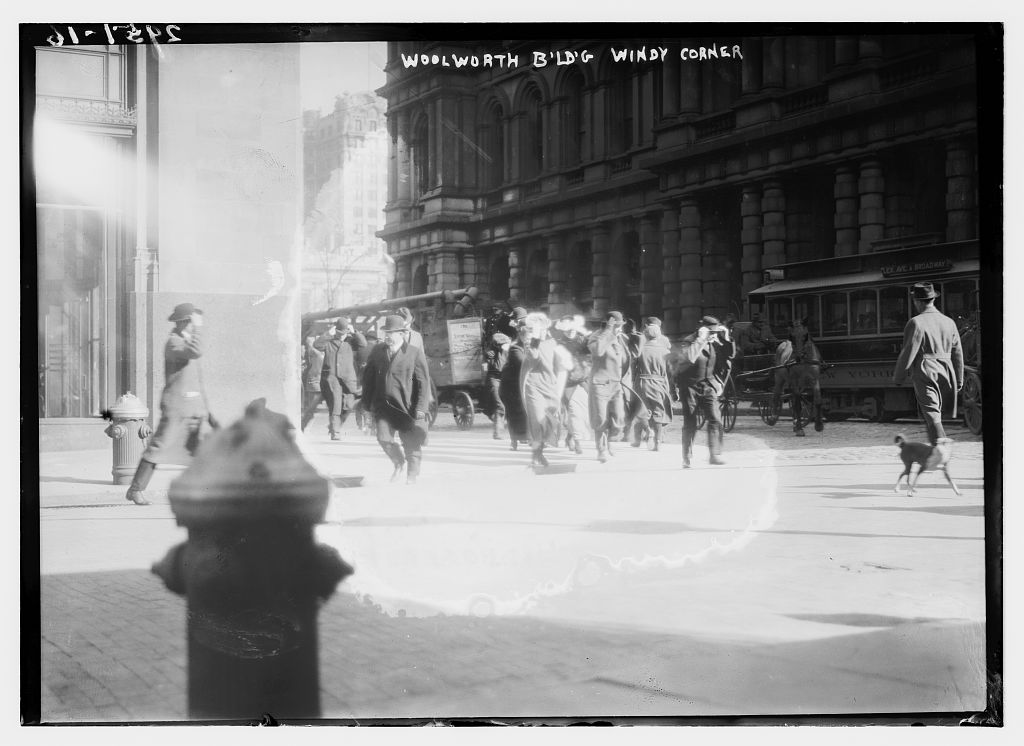 The Woolworth Building as it looked from Brooklyn: