Wait, what, the Bowery Boys are in Twin Peaks? Well, only Greg is. He's a guest on this week's DAMN FINE PODCAST, hosted by Tom Merritt and Ron Richards, a celebration of the TV show Twin Peaks as it gears up for a new season on Showtime in May.
(The name is a reference to Agent Dale Cooper's review of Twin Peaks' superior diner beverage.)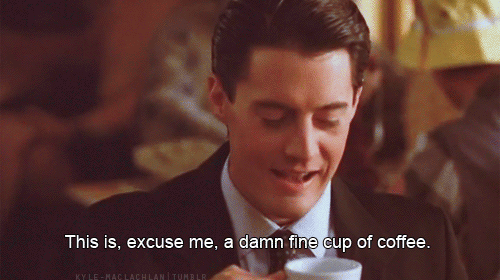 On the new show, the discuss in detail the episode of Twin Peaks where the killer of Laura Palmer is revealed! Â If you're a fan of the show or just like some good pop-culture gabfest, give it a try.
You can download it from the same places you get the Bowery Boys podcast.  Here's a direct link to Damn Fine Podcast's iTunes and Android pages.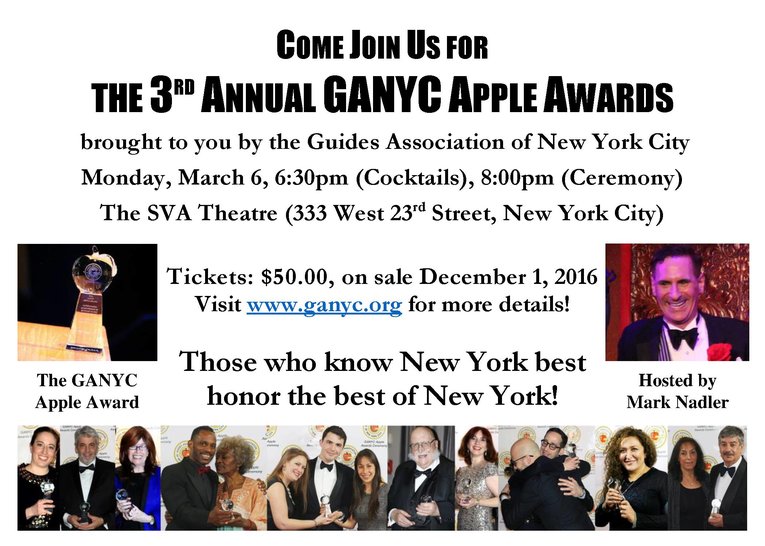 This Monday, March 6, the Guides Association of New York City (or GANYC) presents their 3rd Annual GANYC Apple Awards at the SVA Theatre in Chelsea. Since 2015 they have presented awards to the community, "honoring individuals and organizations that encourage and promote New York City tourism, culture and preservation while supporting the work and contributions of professional New York City tour guides."
The 3rd Annual GANYC Apple Award nominations were announced in December, and we were honored with a nomination for our book The Bowery Boys' Adventures In Old New York.
The GANYC Apple Awards are a tremendous celebration of the living culture and history of New York City. Come out and see the show! Tickets are available here. And you can find more information on the event here.
ATLAS OBSCURA LIVE: SCANDAL! –Â THURSDAY, MARCH 9, 2017
Then, on Thursday, March 9, Greg's lining up an outrageous New York City scandal to talk about at the very next Atlas Obscura live event at Union Hall in Park Slope, Brooklyn.
Here are the details from Atlas Obscura: "It's time again for another Atlas Obscura LIVE! Last time we sold out while we explored the wide world of rivalries, but this time, we're going for straight up SCANDAL! Join us on Thursday, March 9th, at Union Hall in Brooklyn, where you can learn how to deal with a scandal in the 1800s, answer trivia for prizes, and see Atlas staffers, along with our friends Jim Tews (Felines of New York), Matt Koff (The Daily Show), Greg Young (The Bowery Boys), and more, exploring amazing tales of uncomfortable experiences!"
Get your tickets here.
Doors: 7:30 PM Â //Â Show: 8:00 PM
$15 Advance / $20 Day of Show
And we're about a month away from our biggest event of the year!
THE BOWERY BOYS 10TH ANNIVERSARY CELEBRATION — AT NYC PODFEST — SUNDAY, APRIL 9, 2017
On April 9th we will be making our debut appearance in the fifth annual NYC Podfest, a weekend of live podcast extravaganzas, hosted by the Bell House, the Gowanus venue best known to New York podcast lovers for hosting events for shows like Stuff You Should Know and Slate Political Gabfest. For this year's festival, we'll be joining other shows such as Another Round, Lore, Sidedoor, Risk!, How To Be Amazing with Michael Ian Black and many others.
But this will not be an ordinary event. This will be the kickoff event for The Bowery Boys 10th Anniversary celebration. We'll be on stage talking about how we managed to make it an entire decade, giving you some hilarious back stories on some of your favorite episodes, with some fun and games thrown in.
Get your tickets now at the Bell House website.
Doors: 3:30 pm // Show: 4:00 pm
$15 advance / $20 at the door