Tom and Greg recorded the first episode of the Bowery Boys: New York City History Podcast in June 2007. Fifteen years have just flown by!
Celebrate your love of New York City and the Bowery Boys podcast by choosing something from our brand new merchandise store at Podswag with goodies featuring the 15th anniversary Bowery Boys logo.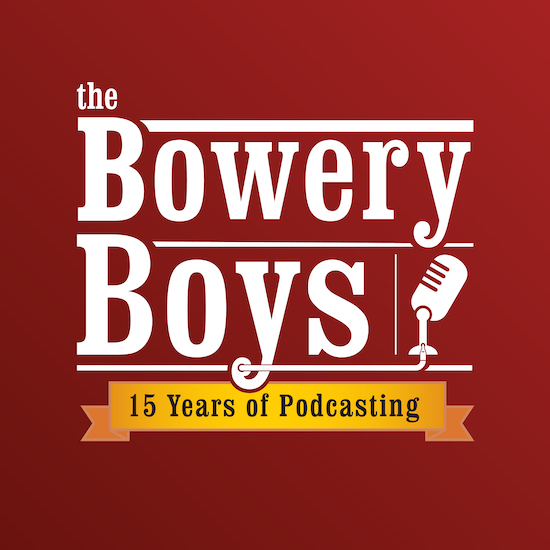 Tee-shirts just $25! In a variety of colors and sizes. There's also water bottles and pint glasses.
And we know you like coffee so we have TWO styles of coffee mugs: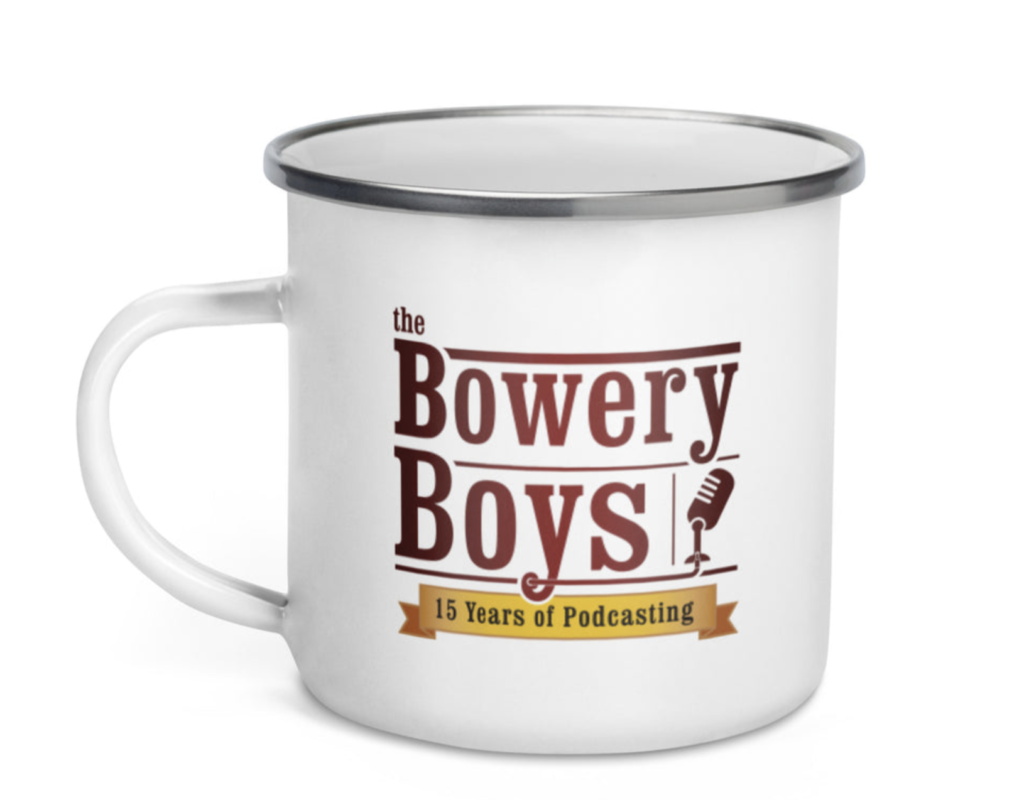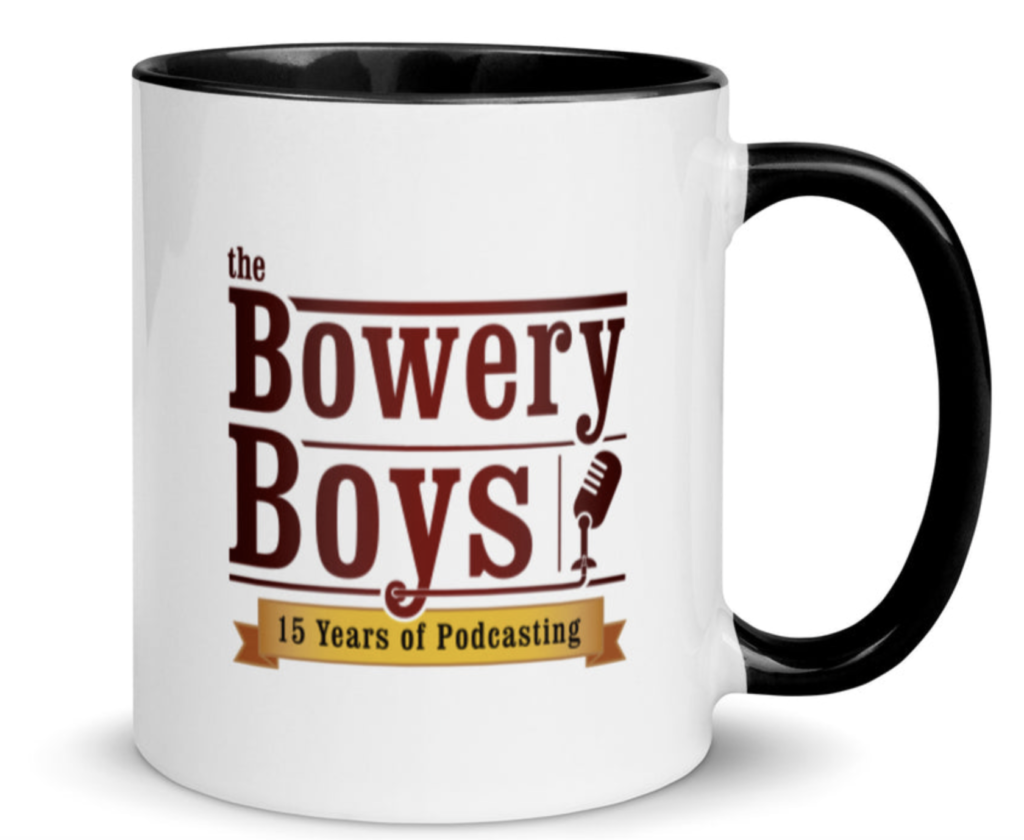 Buy swag for you and your gang today. And thank you for supporting the Bowery Boys Podcast.