Building Stuyvesant Town: The housing solution that became an emblem of the Jim Crow North
EPISODE 303 The residential complexes Stuyvesant Town and Peter Cooper Village, built in the late 1940s, incorporating thousands of apartments within a manicured 'campus' on the east side, seemed to provide the perfect solution for New York City's 20th century housing woes.
For Robert Moses, it provided a reason to clear out an unpleasant neighborhood of dilapidated tenements and filthy gas tanks. For the insurance company Metropolitan Life, the city's partner in constructing these complexes, it represented both a profit opportunity and a way to improve the lives of middle class New Yorkers.
It would be a home for returning World War II veterans and a new mode of living for young families.
As long as you were white.
In the spring of 1943, just a day before the project was approved by the city, Met Life's president Frederick H. Ecker brazenly declared their housing policy: "Negros and whites don't mix. Perhaps they will in a hundred years, but not now."
What followed was a nine year battle, centered in the 'walled fortress' of Stuy Town, against deeply ingrained housing discrimination policies in New York City. African-American activists waged a legal battle against Met Life, representing veterans returning from the battlefields of World War II.
But some of the loudest cries of resistance came from the residents of Stuy Town itself, waging a war from their very homes against racial discrimination.
LISTEN NOW — BUILDING STUYVESANT TOWN
To get this week's episode, simply download or stream it for FREE from iTunes, Stitcher, Spotify or other podcasting services. You can also get it straight from our satellite site.

Or listen to it straight from here:
---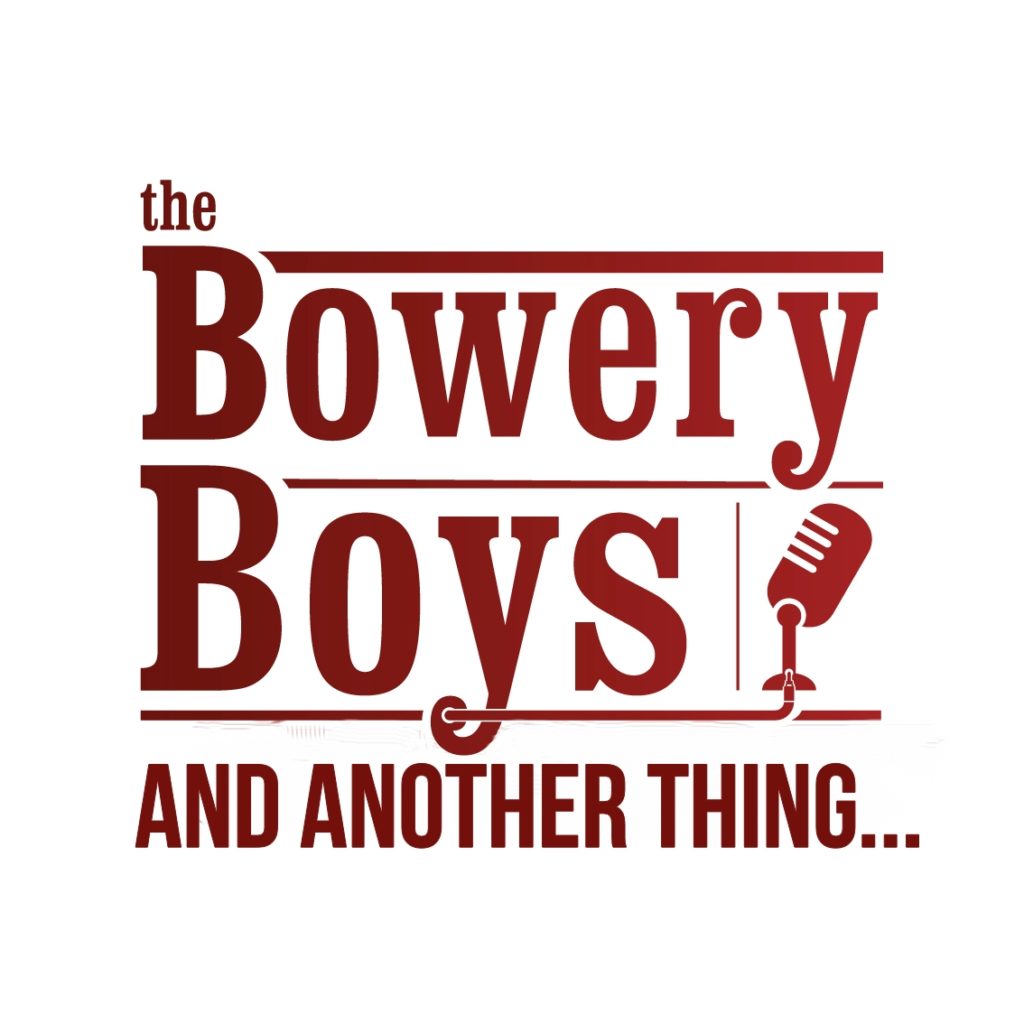 AND ANOTHER THING…..
A bonus podcast for those who support us on Patreon
Greg and Tom continue their conversation about the origins of Stuyvesant Town.

1) The critical response to Stuy Town's uniform design was, shall we say, extreme.
2) In the wake of the 1968 Fair Housing Act, the U.S. Department of Justice cracked down on the discrimination policies of two major New York City housing developers — one with the name of Trump.
---
A view on the old Gas House District. (Read more about it here.)
The end of the Gas House District — a view of urban renewal, 1946.
Stuy Town and Peter Cooper Village, nearly complete, 1948.
A view of the Lower East Side in 1952.
From the Communist Party newspaper the Daily Worker:
Lee Lorch was profiled in the Times back in 2010.
From the 1950s housing brochure for Stuyvesant Town:
FURTHER LISTENING:
You can't tell this story without knowing a little something about one of its central characters — Robert Moses
The Bronx Is Burning: For another perspective on Moses and the city's destructive 'urban renewal' urges, check out the third part of our Bronx series.
Hotel Theresa: Evidence of New York's Jim Crow policies were even on display in Harlem as demonstrated by the early years of this treasured landmark.
FURTHER READING:
Eleven Stories High: Growing Up in Stuyvesant Town by Corinne Demas
A History of Housing in New York City by Richard Plunz
Manhattan Projects: The Rise and Fall of Urban Renewal in Cold War New York by Samuel Zipp
Other People's Money: Inside the Housing Crisis and the Demise of the Greatest Real Estate Deal Ever Made by Charles V. Bagli
Priced Out: Stuyvesant Town and the Loss of Middle-Class Neighborhoods by Rachael A. Woldoff, Lisa M. Morrison and Michael R. Glass
Stuyvesant Town U.S.A. by Arthur Simon
__________________________________________________________________________
The Bowery Boys: New York City History podcast is brought to you …. by you!
We are now producing a new Bowery Boys podcast every other week. We're also looking to improve and expand the show in other ways — publishing, social media, live events and other forms of media. But we can only do this with your help!
We are now a member of Patreon, a patronage platform where you can support your favorite content creators.
Please visit our page on Patreon and watch a short video of us recording the show and talking about our expansion plans. If you'd like to help out, there are six different pledge levels. Check them out and consider being a sponsor.
All patrons will receive the next episode of the Bowery Boys Movie Club, an exclusive podcast celebrating New York City in the movies. And patrons at the Five Points ($5) level and up will get our other exclusive podcast — The Bowery Boys: And Another Thing.
We greatly appreciate our listeners and readers and thank you for joining us on this journey so far.
________________________________________________________________________