The Holland Tunnel: How a Jazz Age engineering marvel forever changed New York and New Jersey
EPISODE 307 The Holland Tunnel, connecting Manhattan with Jersey City beneath the Hudson River, is more important to daily life in New York City than people may at first think.
Before the creation of the Holland Tunnel, commuters and travelers had painfully few options if they wanted to get to and from Manhattan. And for the city's many waterfront industries, there was mostly only one option — barges and ferries which carried cargo across the crowded Hudson River, maneuvering through an overcrowded port system which profited from the grotesque congestion.
And then along came the automobile, rapidly transforming the American way of life. How could an average motorist — or a regular cargo truck — get back and forth to New York City in its current chaotic state?
The new tunnel envisioned by chief engineer Clifford Milburn Holland would create a new pathway for motor vehicles, the first for such conveyances under the Hudson River.
Yet one pressing problem stood in the way of its completion. Railways and mass transit could travel through long, underground tunnels because their tracks were electrified. But automobiles produced poisonous exhaust — carbon monoxide — making a contained tunnel almost 100 feet underwater a deadly proposition.
The ingenious solution would ensure not only the success of the New York/New Jersey tunnel, but would change the fate of automobile transportation in the United States and around the world.
PLUS: The tragic story behind the naming of the Holland Tunnel
LISTEN NOW — THE HOLLAND TUNNEL
To get this week's episode, simply download or stream it for FREE from iTunes, Stitcher, Spotify or other podcasting services. You can also get it straight from our satellite site.

Or listen to it straight from here:
---
THE TAKEOUT — A bonus after-show podcast for those who support us on Patreon. We share a few interesting details that didn't make it on the show — including the Holland Tunnel police force and their odd tunnel 'cop car' and the story of the first bridge over the Hudson River (in the year 1804!) PLUS — Why is the Holland Tunnel so underappreciated in comparison to the region's great bridges? Subscribe at the Five Points level and above to receive this bonus show.
---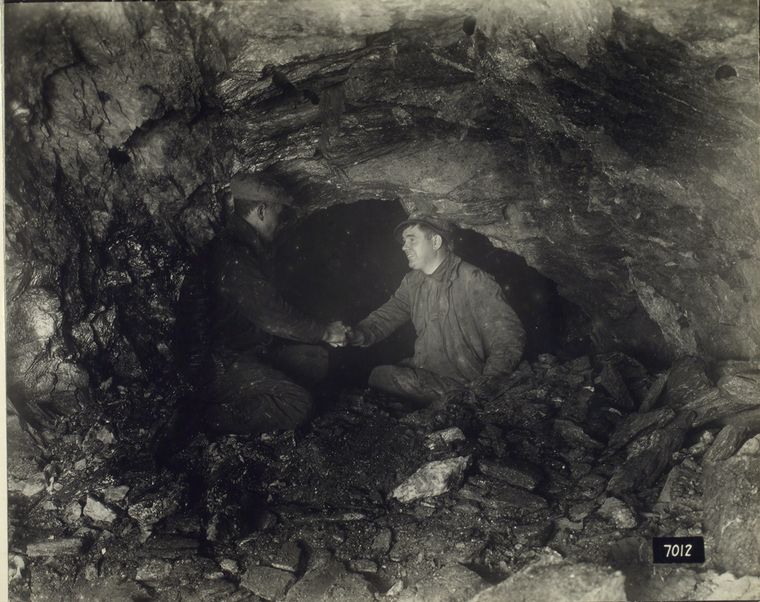 FURTHER LISTENING
After listening to our show on the Holland Tunnel, check out these episodes with similar themes:
The George Washington Bridge would open just a few years after the Holland Tunnel. It too faced some interesting engineering hurtles…..
The Pennsylvania Railroad dug tunnels under the Hudson River many years before the Holland was constructed.
The Tribeca neighborhood would be greatly affected by the tunnel's construction — in grand ways (clearing away those congested ports) and bad (the true end of the old St. John's Park neighborhood).