Here's your new look for the summer! Proclaim your love of New York history and the Bowery Boys podcast with new T-shirts in our Official TeePublic T-Shirt Store.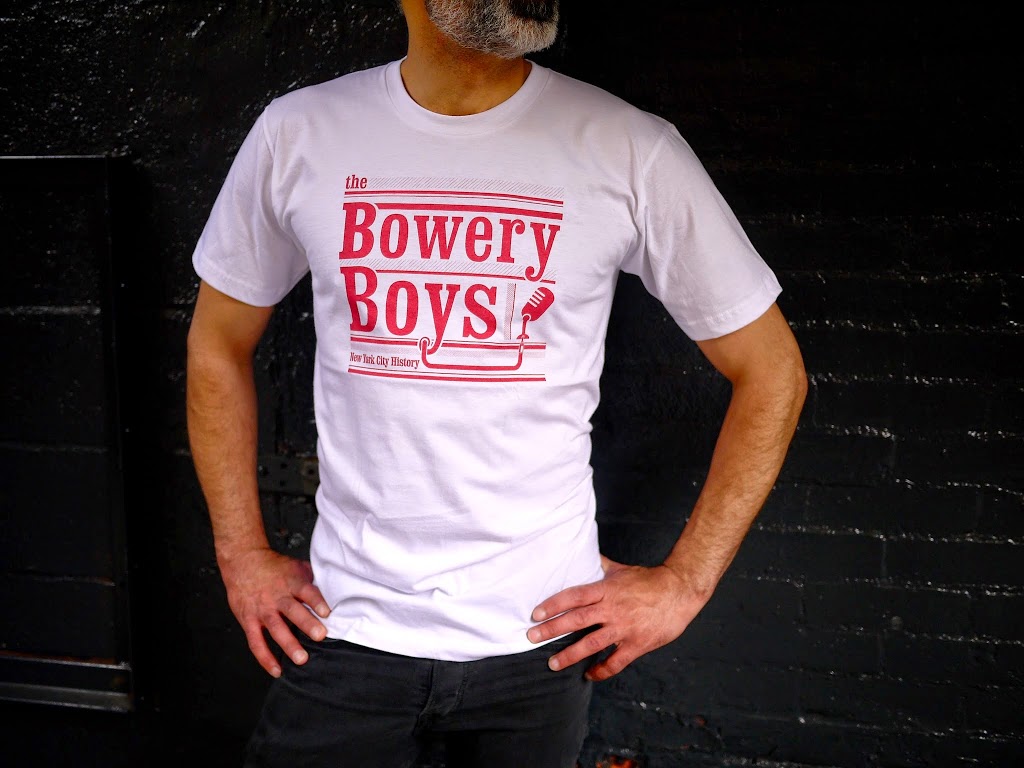 The shirts are $20 apiece (2XL and larger $22-23) plus shipping.
From Wednesday, August 21, to Sunday, August 25, our shirts will be 35% off — just $13.
You can purchase them here: the official Bowery Boys TeePublic store.
Buy shirts for you and your gang today! All profits go back into the improvement of the podcast and website, so you'll even be helping make our show better than ever. In a few months we hope to have a couple more items to choose from.
Thanks for shopping and supporting the Bowery Boys! We tip our hat to you.
Shirts and logo designed by Thomas Cabus. Thanks to Shahar Shamir for modeling.