What's buried in Grant's Tomb? A quirky history that includes an ambitious architect, one of the seven wonders of the ancient world, lots of ugly raspberry paint, and charges of prostitution and animal sacrifice!
Listen to it for free on iTunes or other podcasting services. Or you can download or listen to it HERE
Ulysses S. Grant – America's most popular citizen in the years following the Civil War.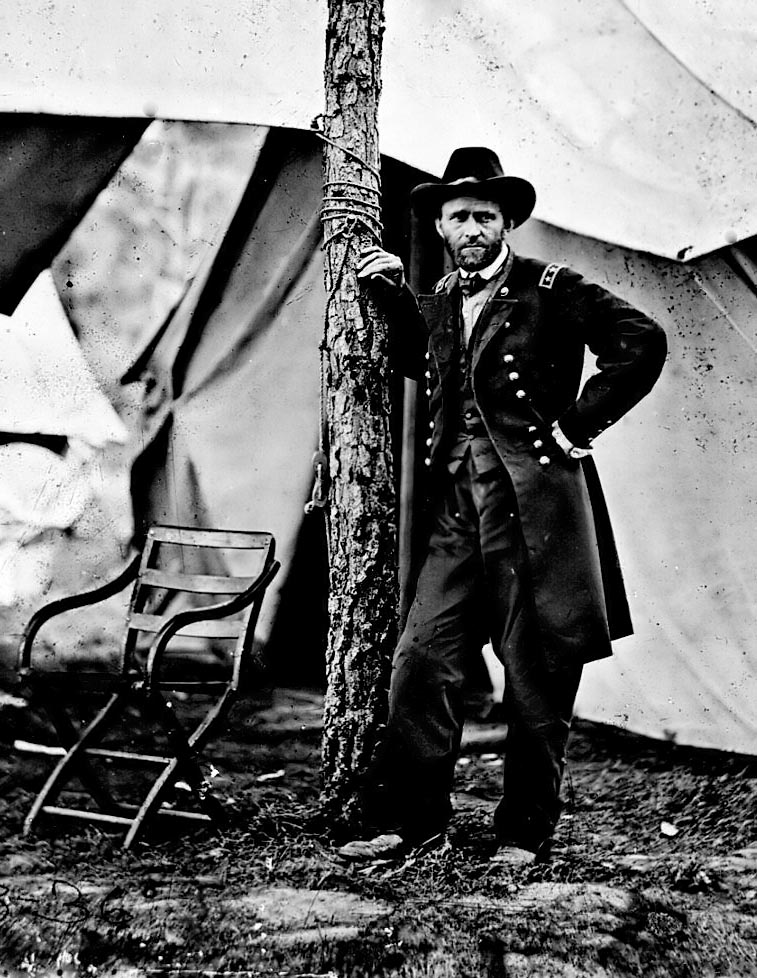 And his wife Julia Dent Grant, entombed next to him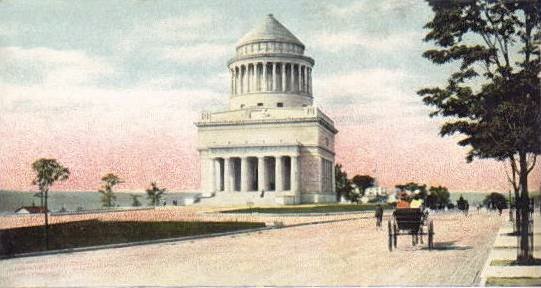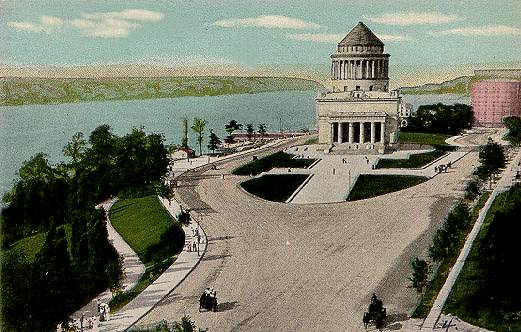 An ominous view of the Tomb during World War I, as battleships pass by it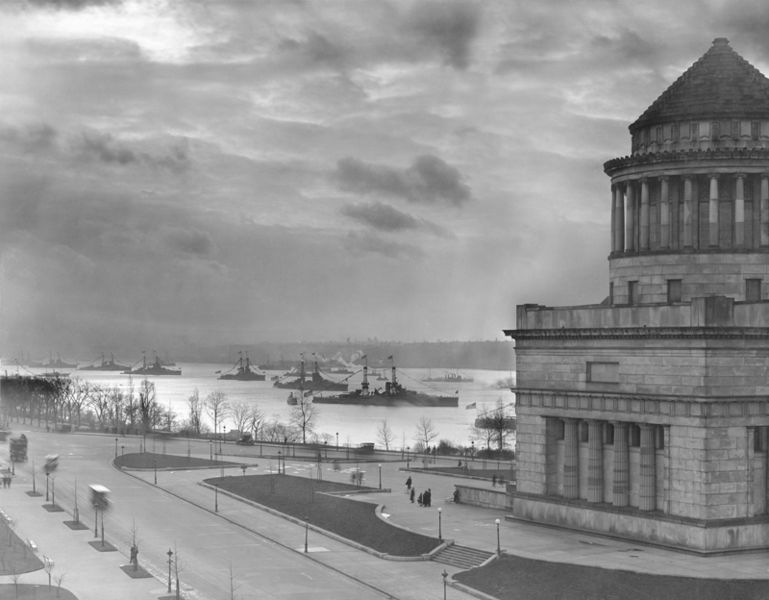 A great photo illustrating how somewhat barren that area of town was at the time. The silo-like building in the background is apparently a gas shell.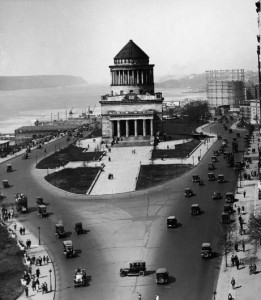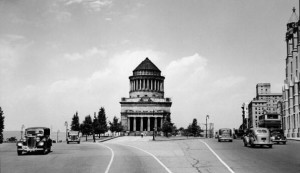 One rendering of a staircase that was to travel from the Tomb to the water front. This addition was never built.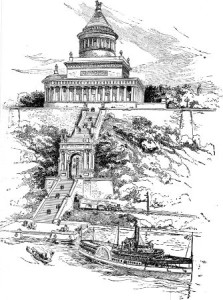 The website of the Grant Monument Association details some of the disasterous deterioration of the memorial during the 1970s: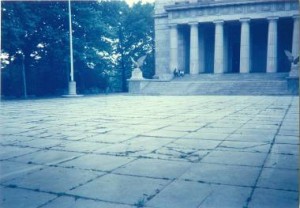 Frank Scaturro, the Columbia University student who helped bring Grant's Tomb back to life (photos courtesy the GMA website)

Grant's Tomb today, complete with unicyclists (in foreground)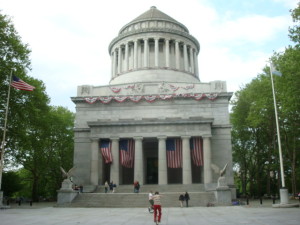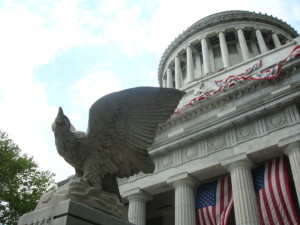 Those 'funky' mosaic benches. Actually they'd be quite amazing if they were any place else…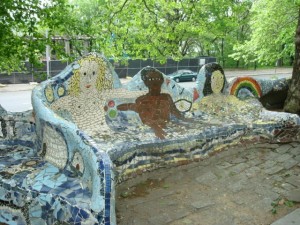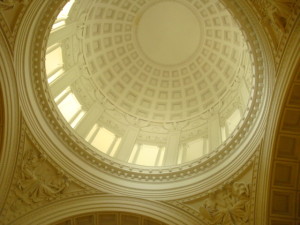 The sarcophagi of Ulysses and Julia