PODCAST
Your ticket to Truman Capote's celebrity-filled party at the Plaza.
Truman Capote is a true New York character, a Southern boy who wielded his immense writing talents to secure a place within Manhattan high society. Elegant, witty, compact, gay — Capote was a fixture of swanky nightclubs and arm candy to wealthy, well-connected women.
One project would entirely change his life — the completion of the classic In Cold Blood, a 'non-fiction novel' about a horrible murder in Kansas. Retreating from his many years of research, Truman decided to throw a party.
But this wasn't ANY party. This soiree — a masquerade ball at the Plaza Hotel — would have the greatest assemblage of famous folks ever gathered for something so entirely frivolous. An invite to the ball was the true golden ticket, coveted by every celebrity and social climber in America.
Come with us as we give you a tour of the planning of the Black and White Ball and a few glamorous details from that strange, glorious evening.
FEATURING: Harper Lee, Lauren Bacall, Frank Sinatra, Robert Frost, Lillian Hellman, Halston, Katherine Graham and a cast of thousands (well, or just 540)
---
The Bowery Boys: New York City History podcast is brought to you …. by you!
We are now producing a new Bowery Boys podcast every two weeks. We're also looking to improve the show in other ways and expand in other ways as well — through publishing, social media, live events and other forms of media. But we can only do this with your help!
We are now a member of Patreon, a patronage platform where you can support your favorite content creators for as little as a $1 a month.
Please visit our page on Patreon and watch a short video of us recording the show and talking about our expansion plans. If you'd like to help out, there are five different pledge levels (and with clever names too — Mannahatta, New Amsterdam, Five Points, Gilded Age, Jazz Age and Empire State). Check them out and consider being a sponsor.
We greatly appreciate our listeners and readers and thank you for joining us on this journey so far. And the best is yet to come!
---
Truman Capote in 1945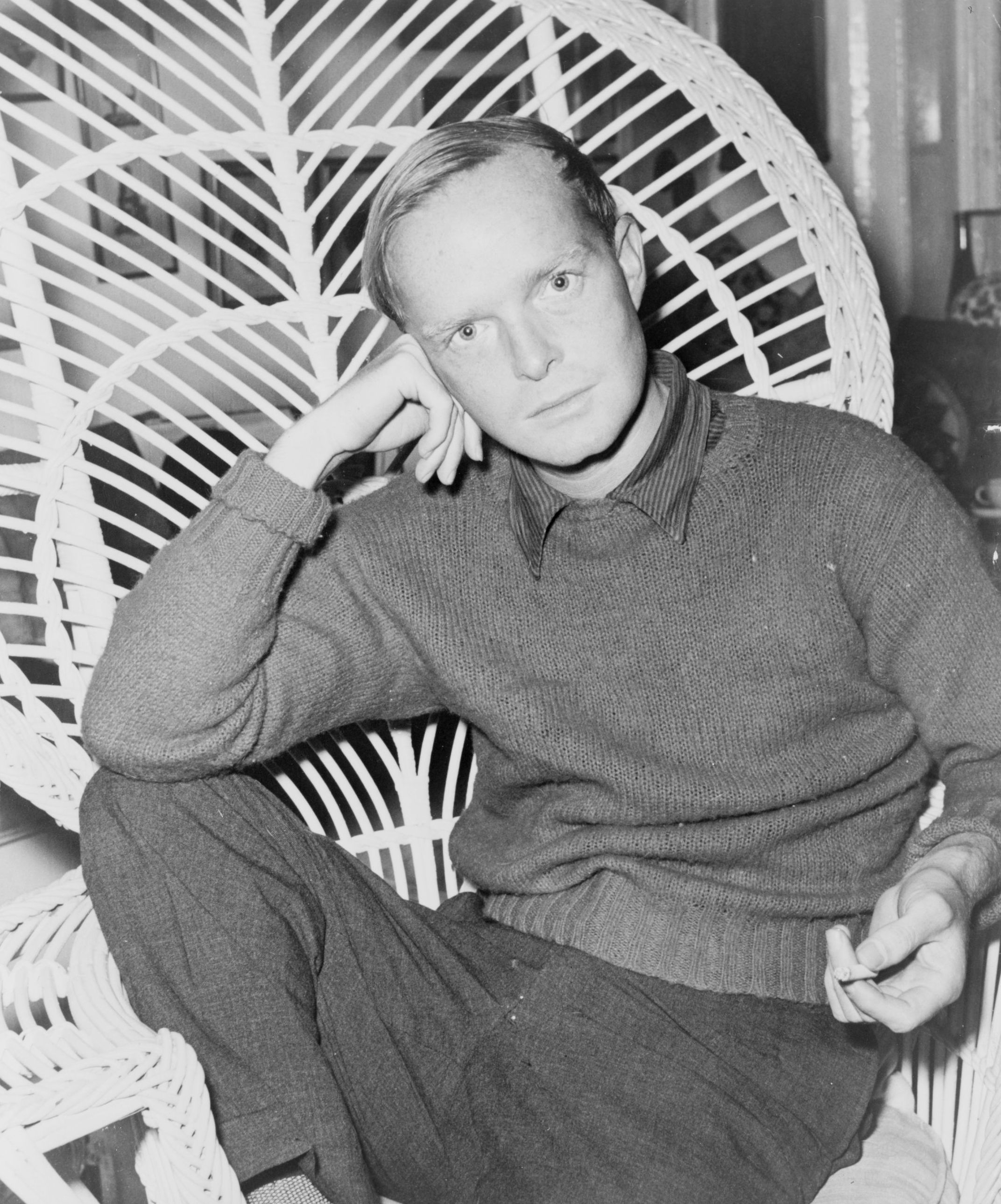 From the unusual book jacket of Other Voices, Other Rooms, 1948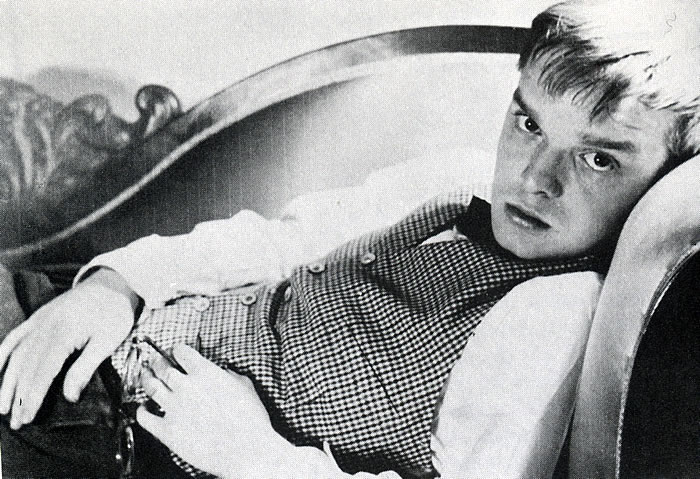 Babe Paley with Truman Capote in Capri, early 1960s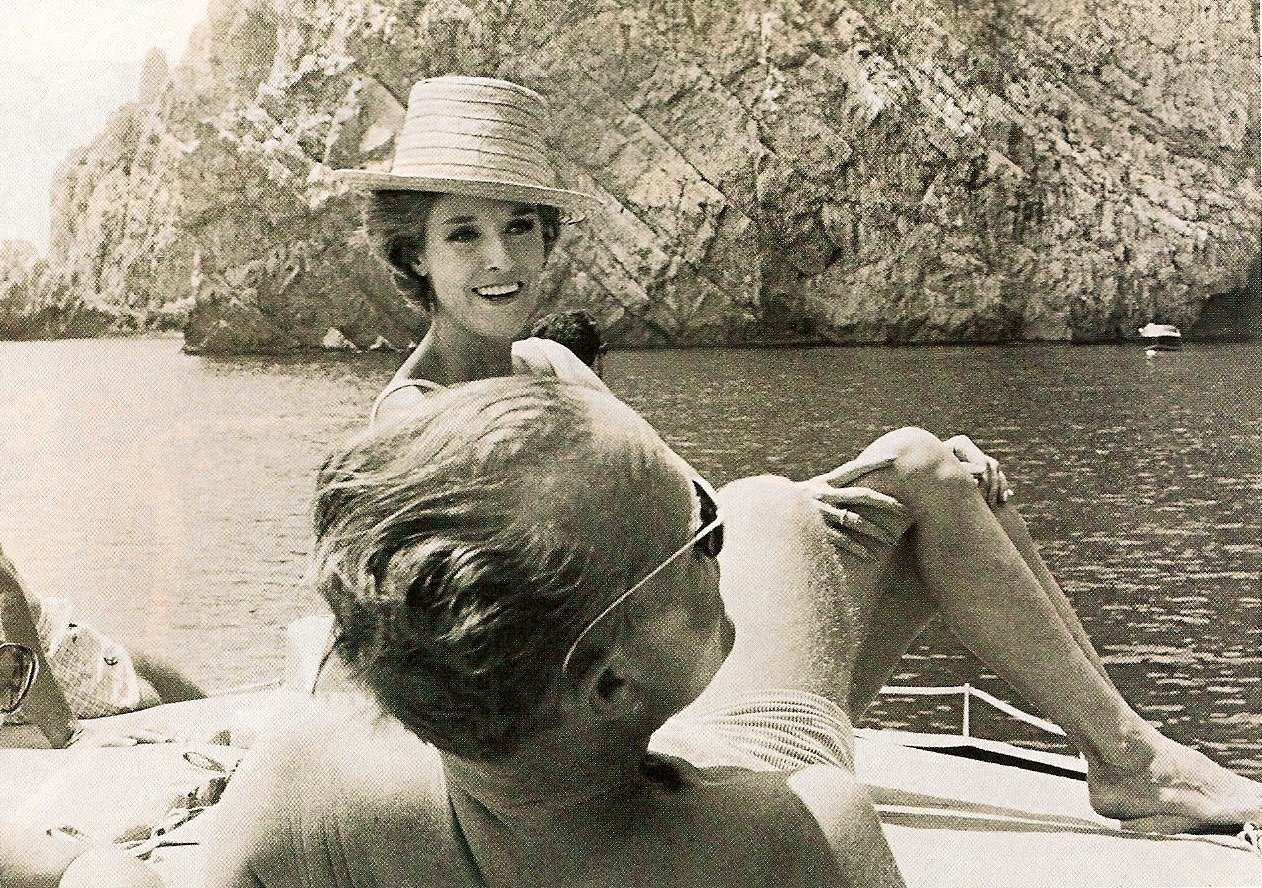 Capote in Kansas, at the grave of the Clutter family, their murder being the inspiration for his book In Cold Blood.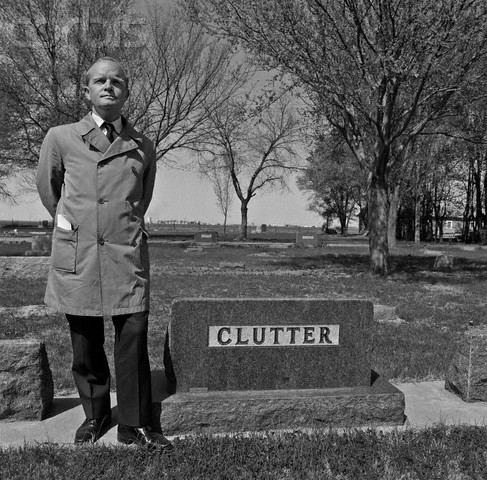 Just a few days before the party, this is what New York City looked like — draped in a toxic smog.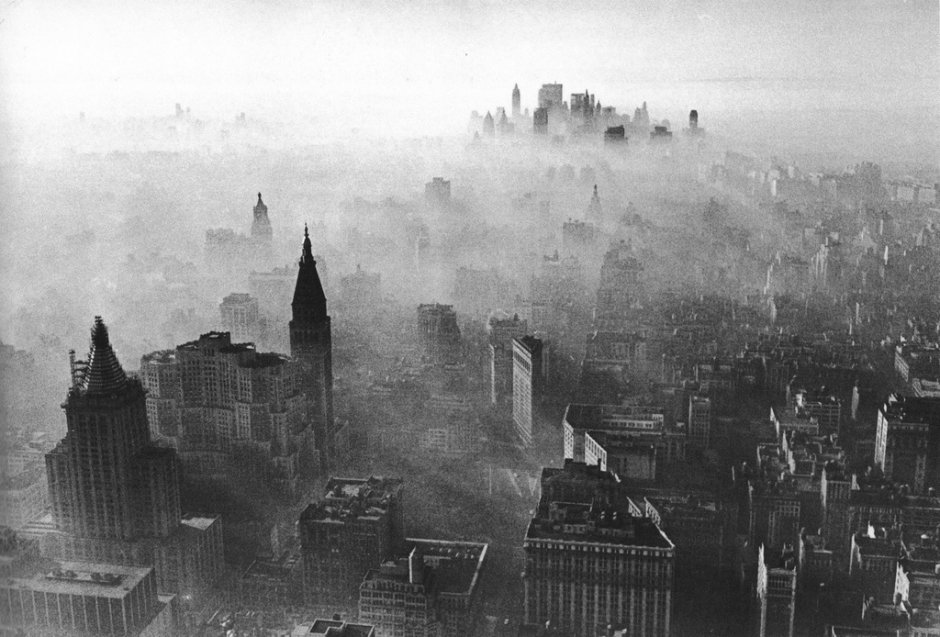 Truman Capote with his guest of honor — Katherine Graham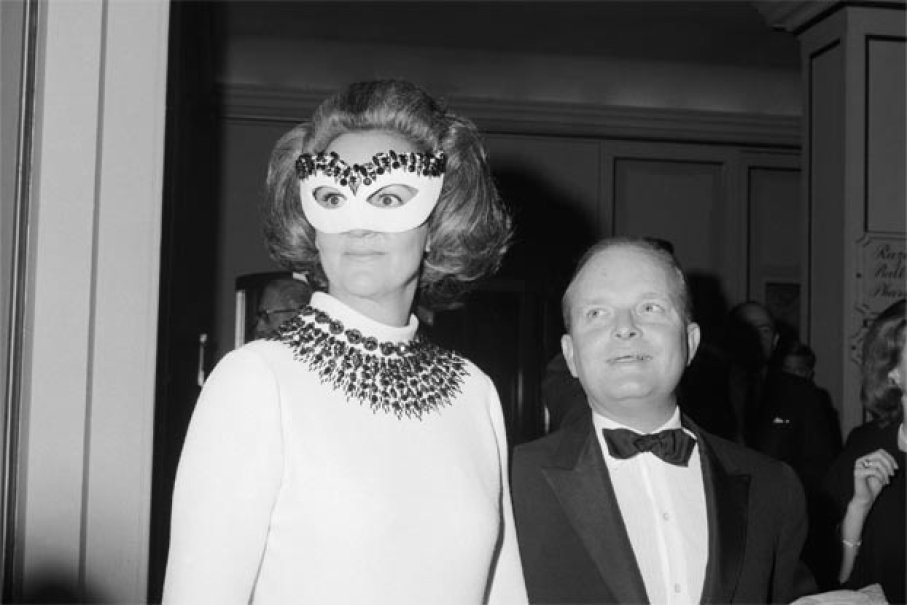 Graham is on the left and Capote is front and center, but the real action is Lauren Bacall and Jerome Robbins at right.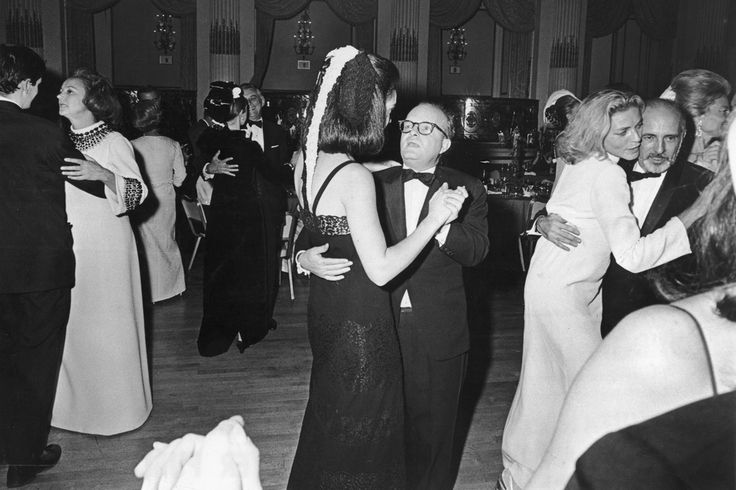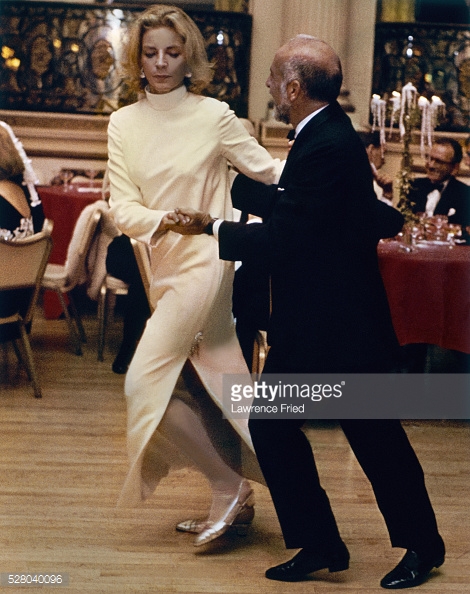 Supermodel Penelope Tree looks a little bit like Batgirl here.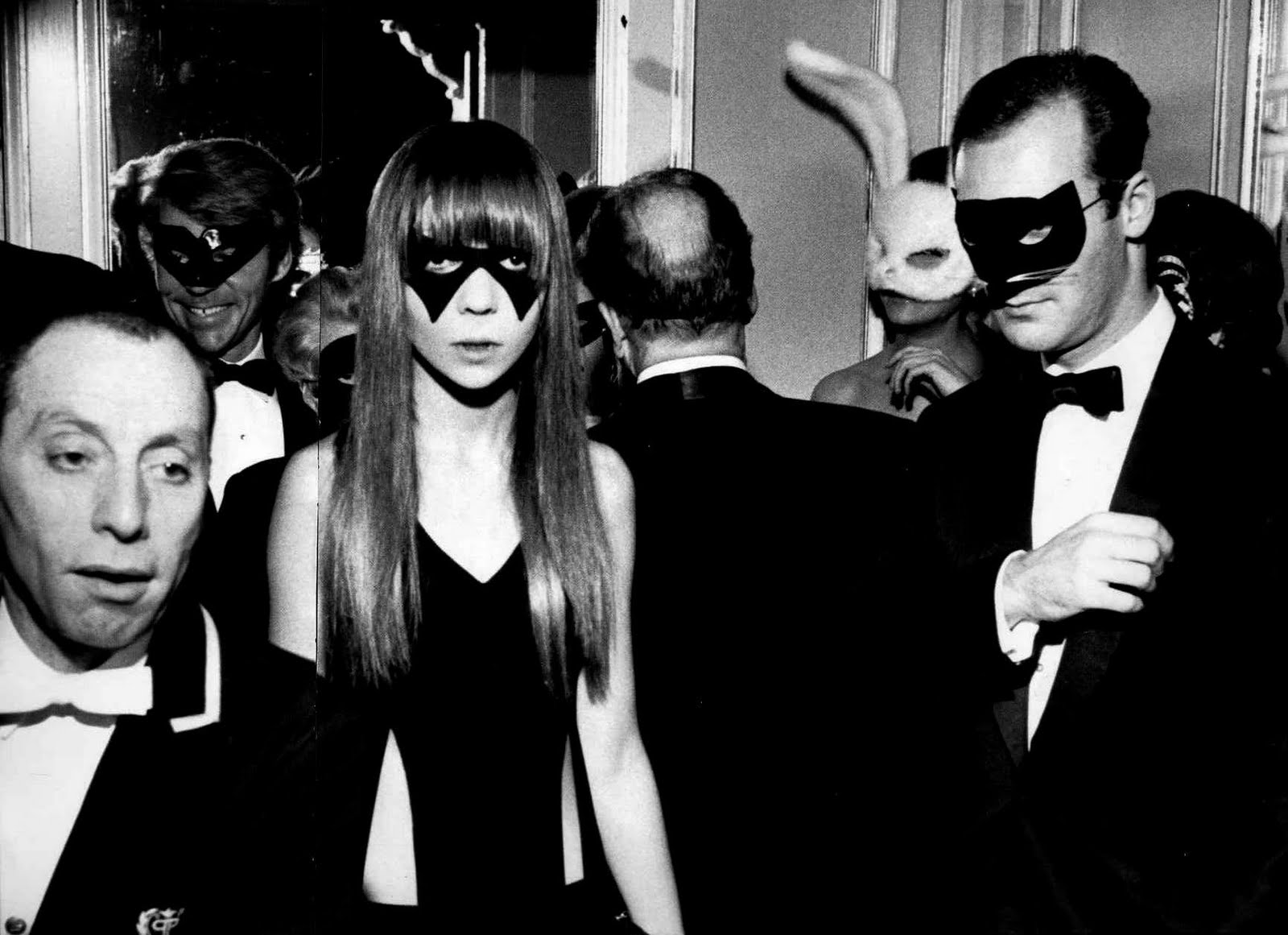 Andy Warhol came to the party without a mask.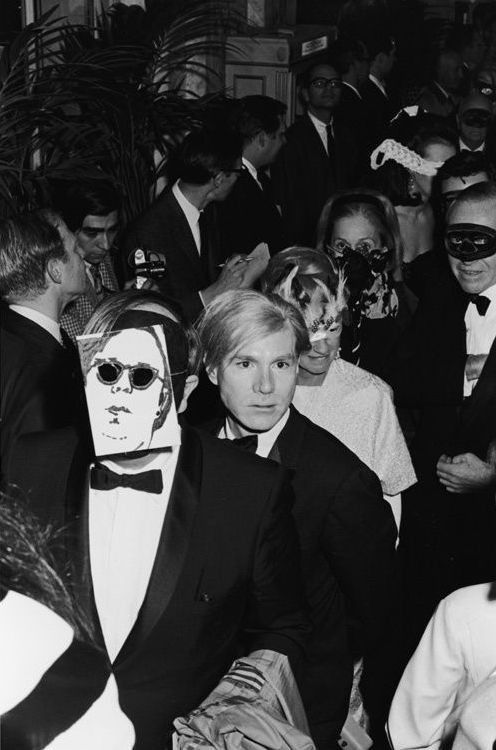 Norman Mailer and an unidentified guest.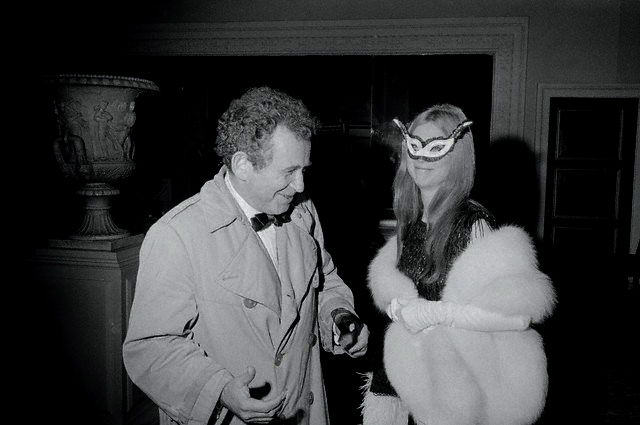 One of the most talked about couples of the evening — Frank Sinatra and his new bride (with a new haircut) Mia Farrow.