PODCAST REWINDÂ Originally a quiet island of orchards and stone quarries, the place we call Roosevelt Island today was once New York's 'city of asylums', the place where it sent its infirm, its incarcerated, its insane. Today it has the peculiar air of a small town with one of the best views in the world. Find out about its numerous names (from Hog's Island to Welfare Island), its many former institutions, and the stories behind the island's several existing ruins, including the ghostly remains of a smallpox hospital.
WITH several new minutes of material outlining the recent history of Roosevelt Island — to its newest residents to the completion of the monument on its southern end that gives the island its name.
ORIGINALLY RELEASED MAY 8, 2009
THIS IS A SPECIAL ILLUSTRATED PODCAST!  Chapter headings with images have been embedded in this show, so if your listening device is compatible with AAC/M4A files, just hit play and a variety of pictures should pop up.  The audio is superior than the original as well. (This will work as a normal audio file even if the images don't appear.)
For this and our older episodes (Episodes #5-#81), subscribe to The Bowery Boys: NYC History Archive feed, on iTunes, directly from our host page, or directly via our RSS feed.
___________________________________________________________________________
The Bowery Boys: New York City History podcast is brought to you …. by you!
We are now producing a new Bowery Boys podcast every two weeks.  We're also looking to improve the show in other ways and expand in other ways as well — through publishing, social media, live events and other forms of media.  But we can only do this with your help!
We are now a member of Patreon, a patronage platform where you can support your favorite content creators for as little as a $1 a month.
Please visit our page on Patreon and watch a short video of us recording the show and talking about our expansion plans.  If you'd like to help out, there are five different pledge levels (and with clever names too — Mannahatta, New Amsterdam, Five Points, Gilded Age, Jazz Age and Empire State). Check them out and consider being a sponsor.
We greatly appreciate our listeners and readers and thank you for joining us on this journey so far. And the best is yet to come!
________________________________________________________________________
Here's a few views of Blackwell Island that may not be familiar to you — images of these grim institution with the people who populated them over the many decades.
Orphan children on the rooftop of the old almshouse. The Octagon in to the far right of the image:
Nurses on Blackwell Island being instructed how to apply bandages to patients (picture dated between 1915 and 1920):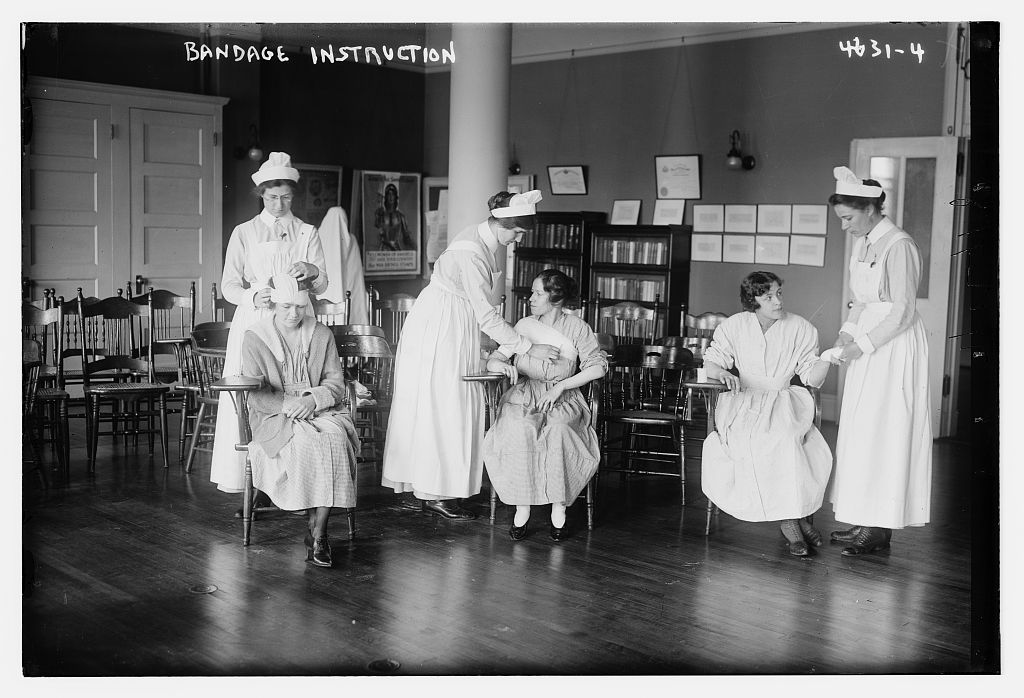 Blackwell Island nurses receiving instruction in a 'dietetic class':
An image from one of Blackwell Island's many hospital. He caption for this one reads 'grave operation':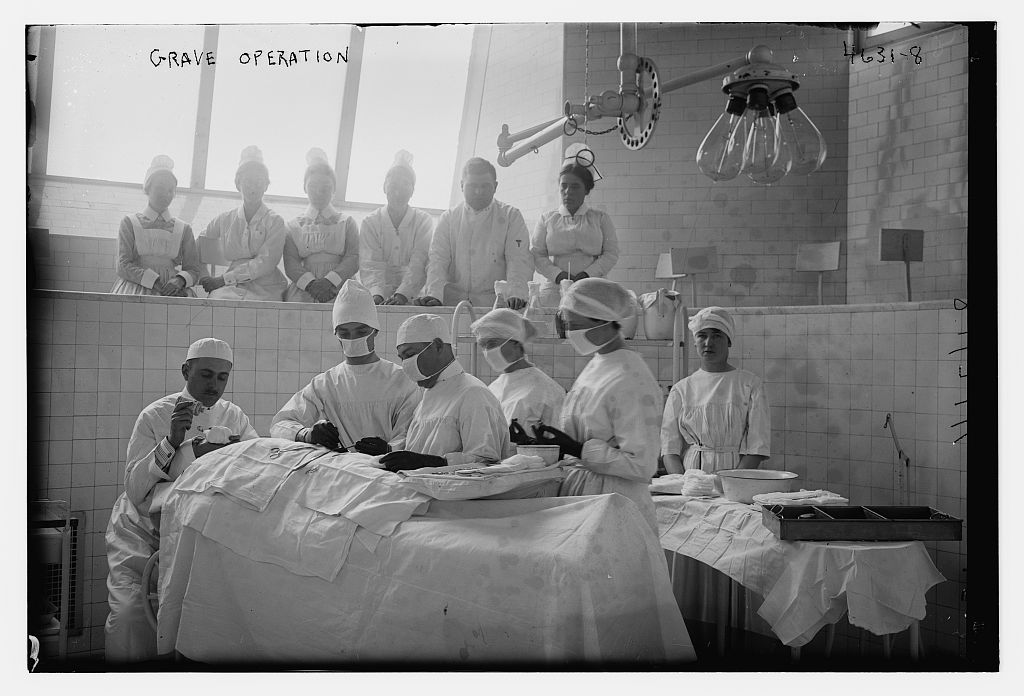 Nurses at tea and in an anatomy class. These visuals — from 1915-20 — are a few cry from the things that Nellie Bly described just a few decades earlier.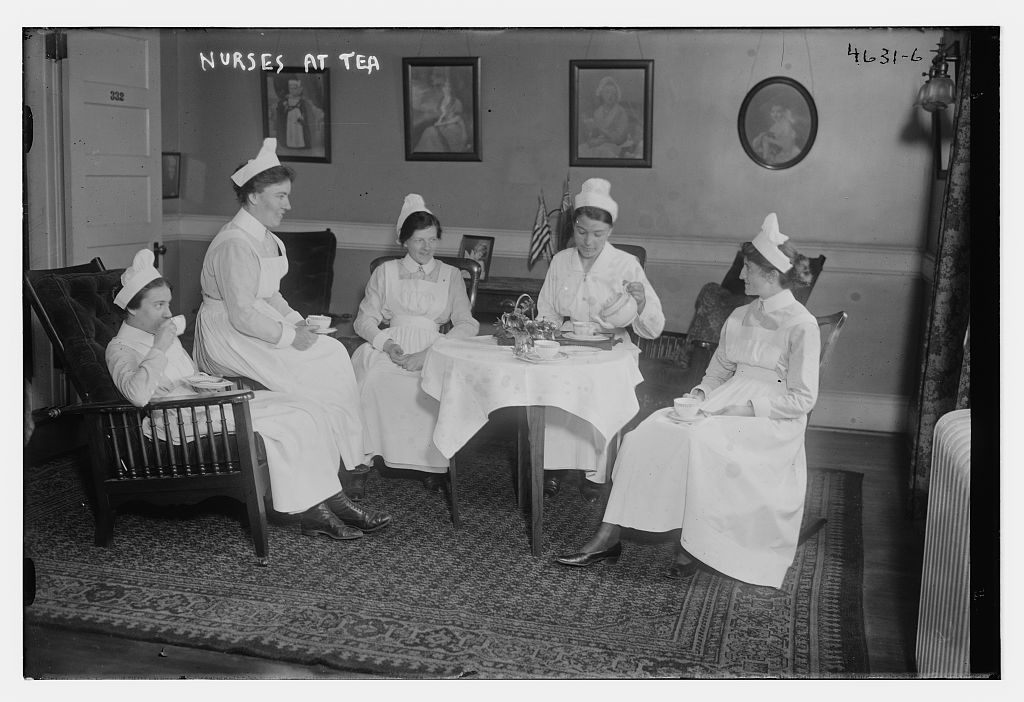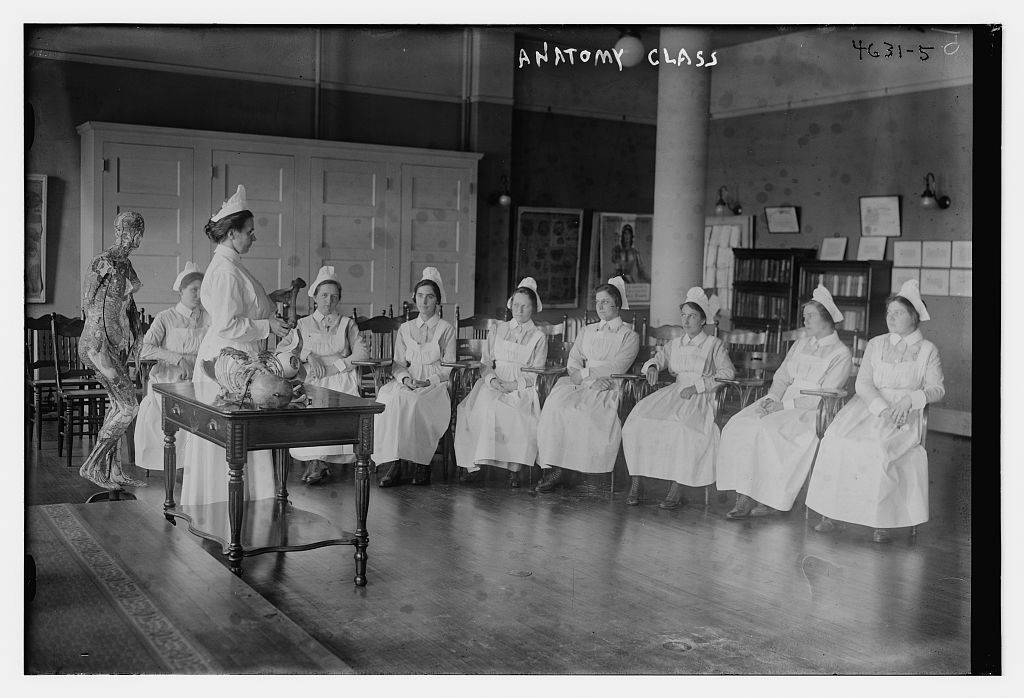 Those pictures are courtesy the Library of Congress — Bain Collection. The next round are from the Museum of the City of New York, another look at the people who inhabited Blackwell Island.
In a photo by Richard Hoe (for use by Jacob Riis), prisoners at the penitentiary line up for inspection in 1890. Below that, a prisoner in his cell: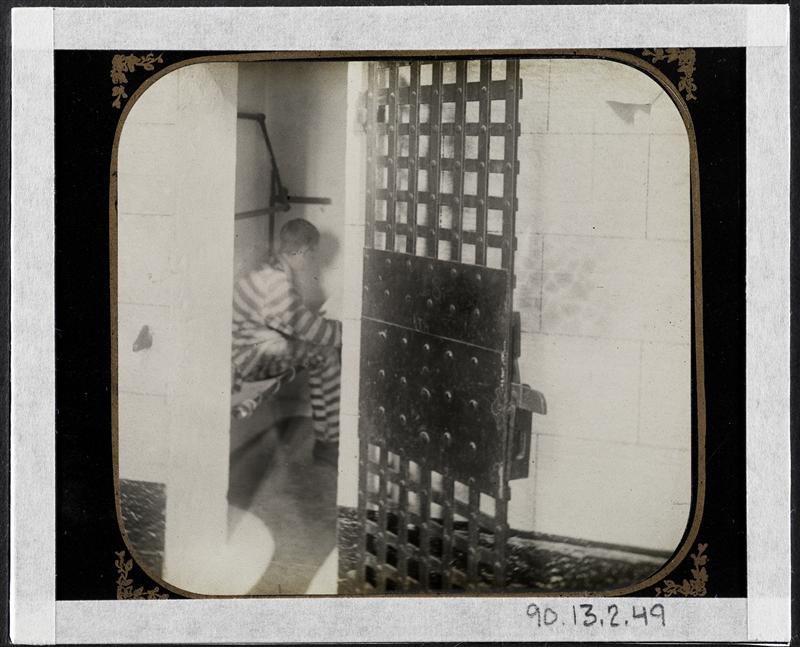 From 1896, two men carrying a patient from the ferry to the pier, bound for one of the hospitals.
An image of the women's almshouse (1890, again used by Jacob Riis), with its striking balconies, added for inmates to receive fresh air.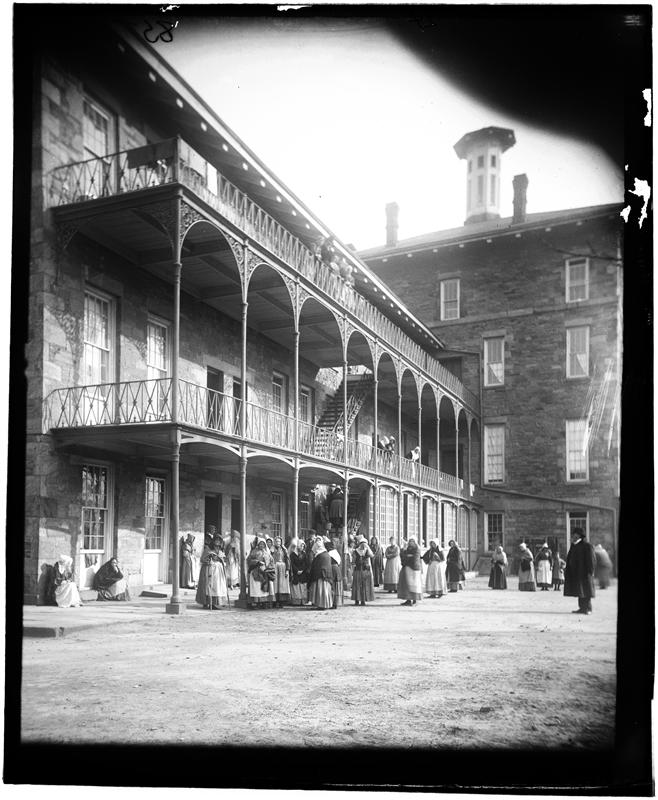 From 1896, a series of images revealing how patients, staff and visitors interacted on the island: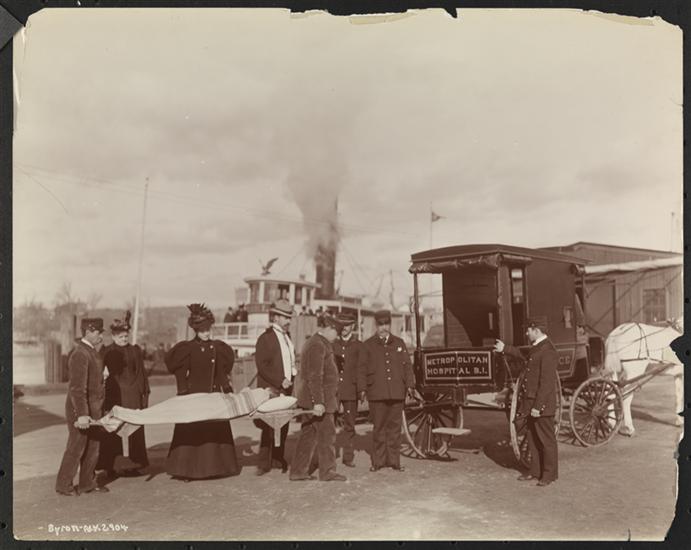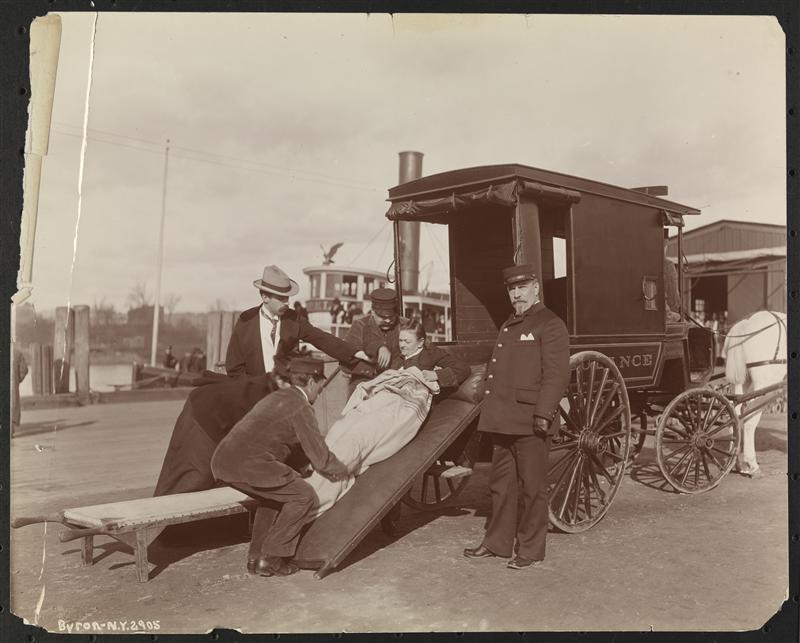 Just because you were on an island of suffering and illness, that was no excuse not to look your best! (These men must be administrators of some kind.)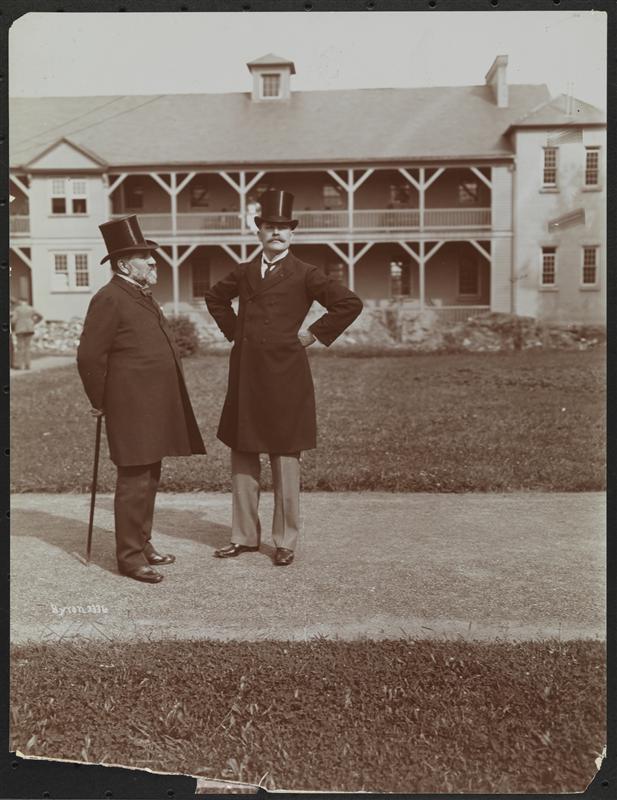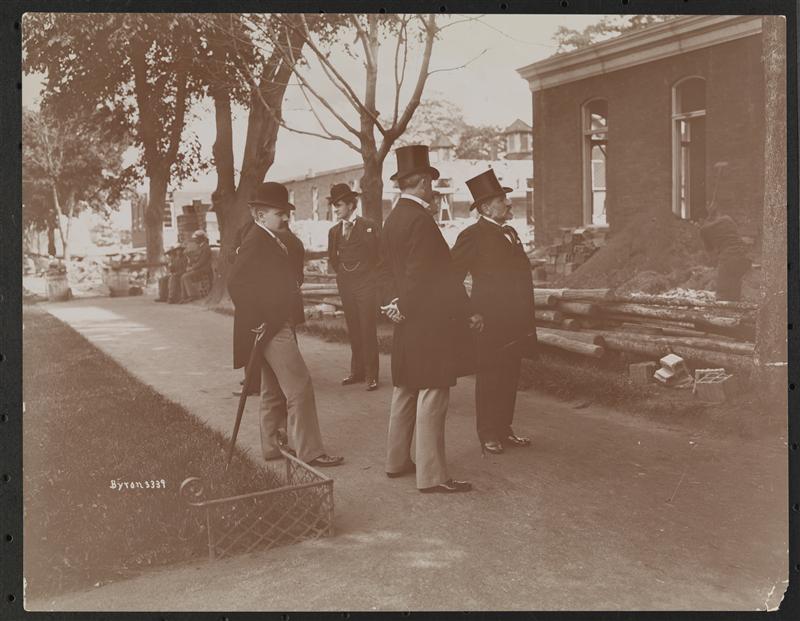 From 1903: An outdoor strolling area 'for consumptives':