03: American eating habits were transformed in the early 20th century with innovations in freezing and refrigeration, allowing all kinds of foods to be shipped across the country and stored for long periods of time.
But it would actually be the television set that would inspire one of the strangest creations in culinary history — the TV dinner.
Inspired by airplane meals, the TV dinner originally contained the fixings of a Thanksgiving meal, thanks in part to a massive number of overstocked frozen turkeys.
The key to its success was its revolutionary heating process, allowing for all items on the tray to heat evenly. And the person responsible for this technique was a 22-year-old woman from Omaha, Nebraska named Betty Cronin, a woman later called 'the mother of the TV dinner.'
To get this episode, simply download it for FREE from iTunes or other podcasting services.
You can also listen to the show on Stitcher streaming radio from your mobile device.
Or listen to it straight from here:
03 EVERY DAY IS THANKSGIVING: THE HISTORY OF THE TV DINNER
Betty Cronin, from an 1989 article from the Chicago Tribune: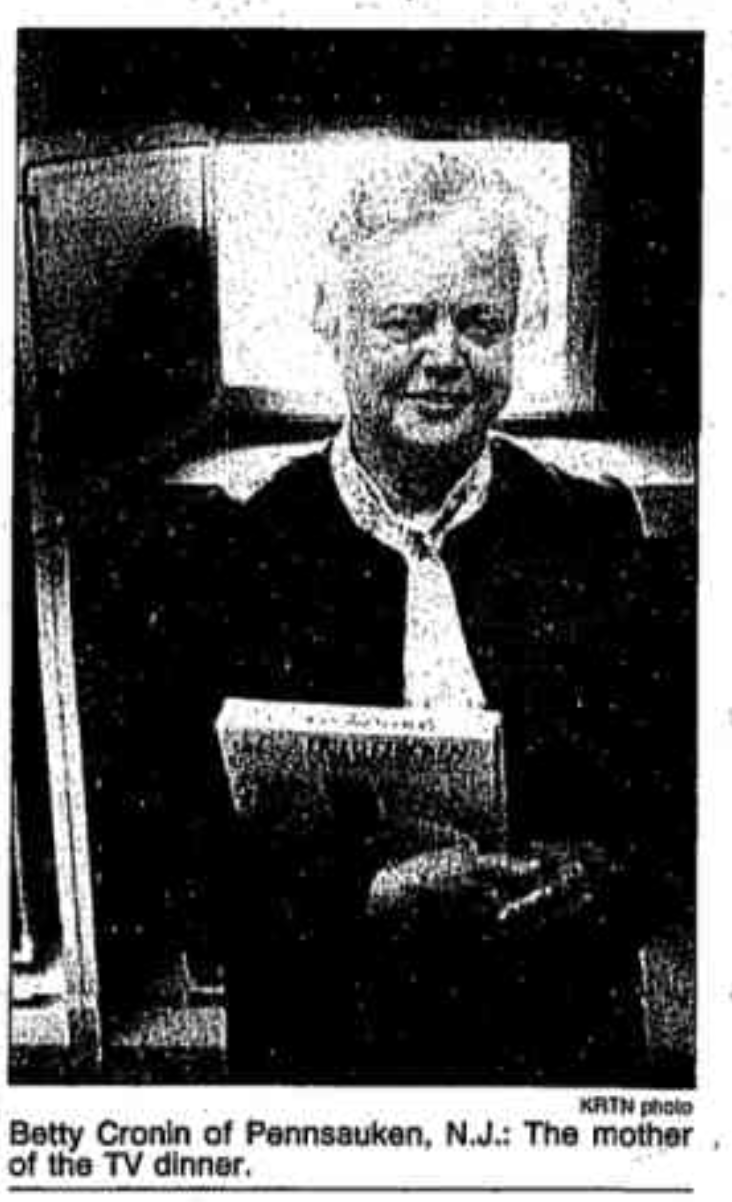 Early TV Dinner advertisements including those that were featured on this weeks show: