Who knew the dismantling of something so filthy and monstrous could be so beautiful?
Sid Kaplan is a master print-maker and photography teacher who the New York Times recently called "the darkroom equivalent of the session man, the go-to guy famous musicians revere and want to work with." Kaplan has been fascinated with photography since his teenage years, a prodigious capturer of urban mood and light upon black-and-white prints.
In 1955, when he was 17, Kaplan became fascinated with workmen taking down the Third Avenue Elevated Railroad, a relic of the Gilded Age. He reached for his camera. But he caught more than history being taken down.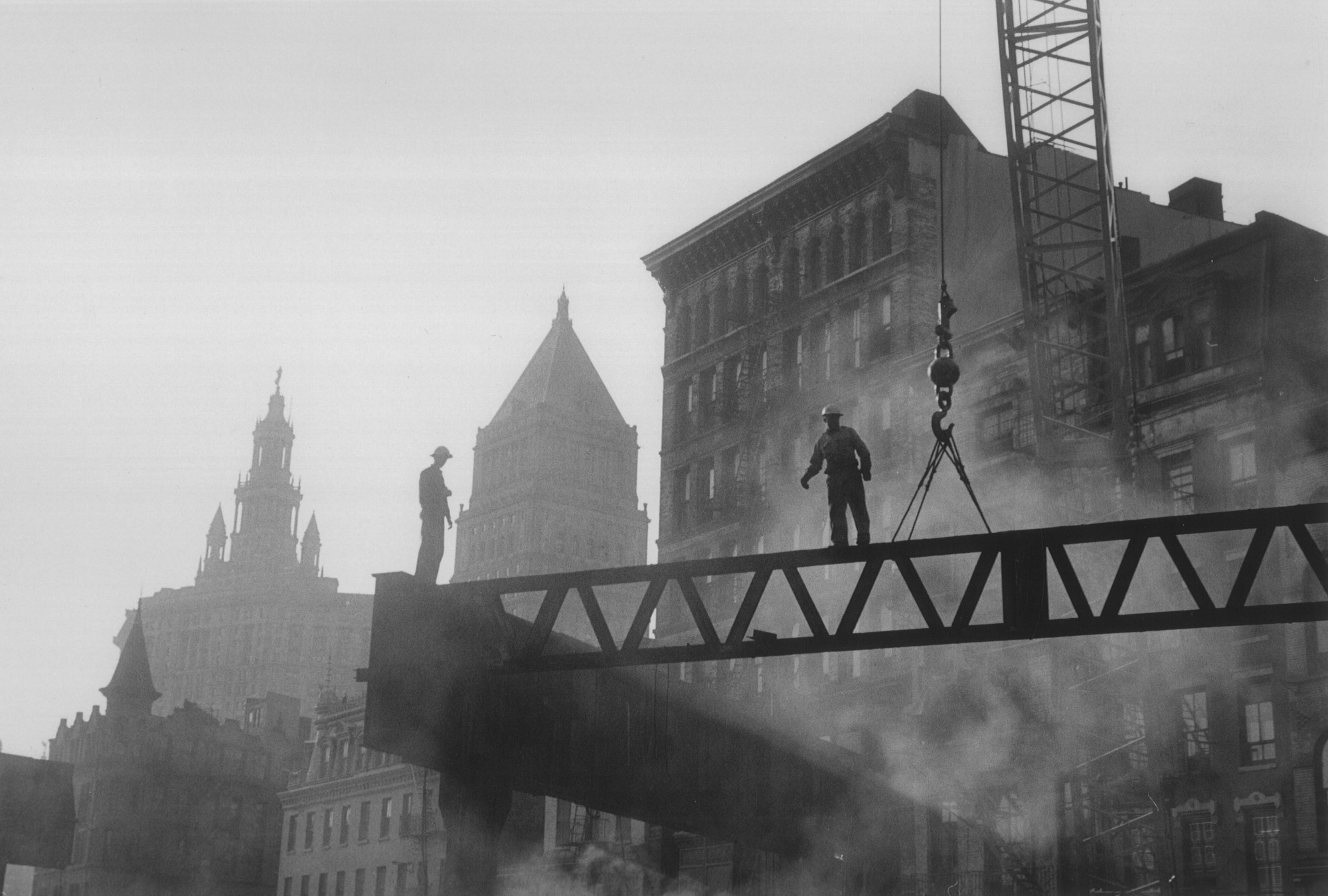 The Transit Museum Annex in Grand Central Gallery Annex presents a selection of Kaplan's early work in  Deconstruction of the Third Avenue El: Photographs by Sid Kaplan, less an elegy for a day gone by and more a celebration of a changing New York.  For the secret spell imbued within these images is the lively and captivating street life, the diners, delis and dry cleaners peeking over the corners. 
Naturally the IRT Third Avenue Elevated (first opened in 1879) was not placed on a fashionable street, nor did it attract magnificent urban architecture. The Third Avenue of Kaplan's images is of the ephemeral, everyday variety. You may vaguely recognize the street corners but not the businesses.
The elevated train itself adds to the glorious disorientation. Although sections of the El began closing down in 1950, it would not entirely close in areas of the Bronx until the 1970s. In these images, Kaplan captures a city in transition, metal and architecture warping itself along familiar bends and sight lines.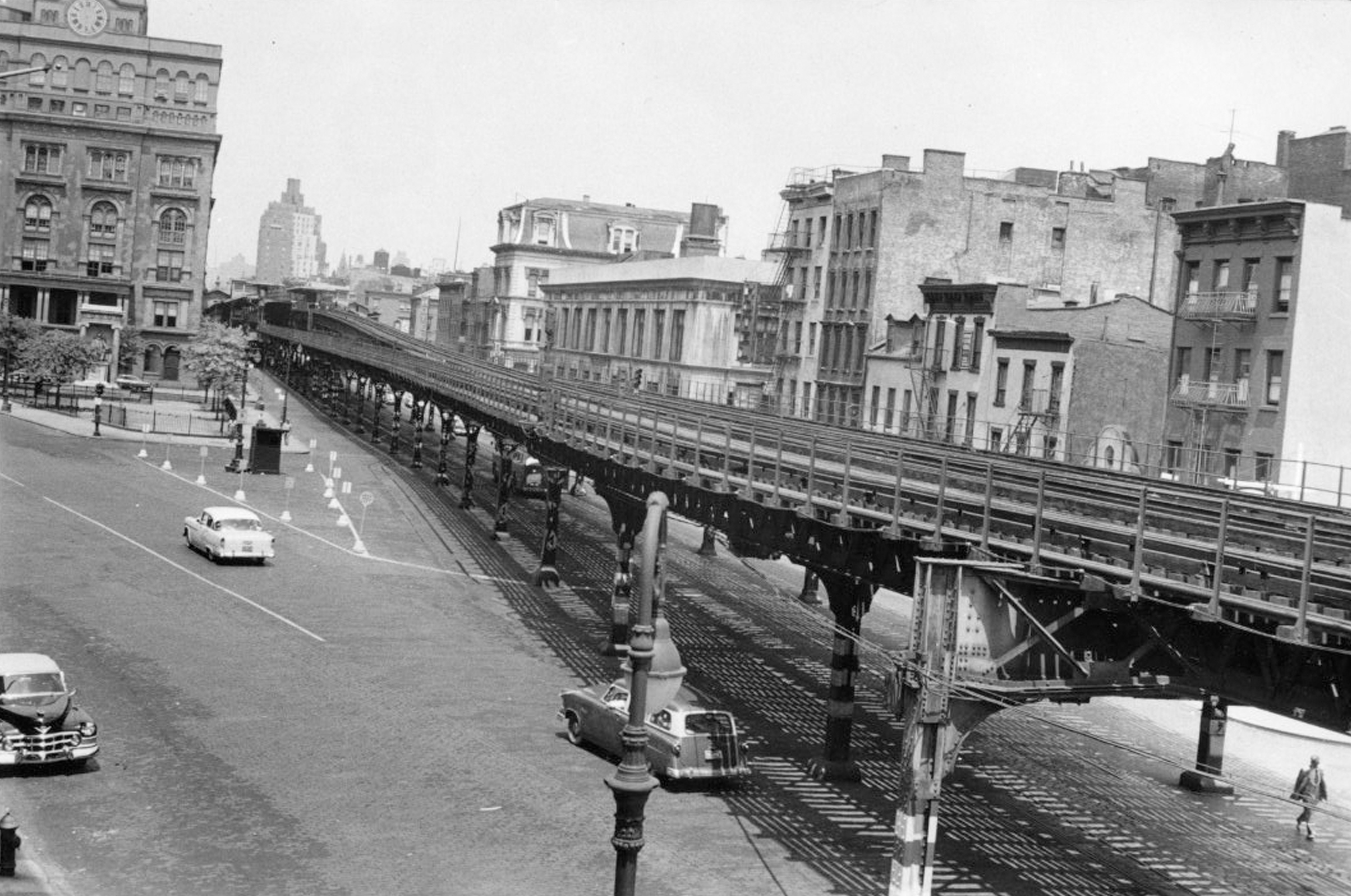 Currently on view at the New York City Transit Museum's Grand Central Gallery Annex (it's on the Vanderbilt Avenue side of the building, next to the Station Master's office). It's free! The exhibit runs through July 9, 2017.