Mayor John Lindsay pulled out all the stops for the first official Earth Day on April 22, 1970, with such a show that one could be mistaken in the belief that the holiday was created here. (It was officially sanctioned in San Francisco the year before.)
In honor of the inaugural environmental holiday, Lindsay authorized Fifth Avenue closed for two hours, the streets filled with thousands of celebrants and protesters.
The event culminated in Union Square, where the mayor — along with actors like Paul Newman and Ali McGraw — spoke to encouraging crowds about a cleaner city. Fourteenth Street between Third and Seventh Avenues was also shut down for an 'ecological carnival', which might not sound as fun as a real carnival. Except this was 1970, after all.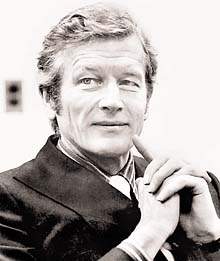 Was Lindsay (left) before his time in his passion for pollution? Maybe. More likely, his constituents were.
By 1970 the mayor was attempting to appeal to the true sensibility of the urban bohemian, allowing 'be-ins' in Central Park and promoting a virtue of 'Fun City', "a phrase that embodied the hope of New Yorkers for a more livable city," according to biographer Vincent Cannato. In fact, Earth Day was modeled after the Vietnam-era 'teach-in', essentially an educational outreach mixed with a smidgen of good times.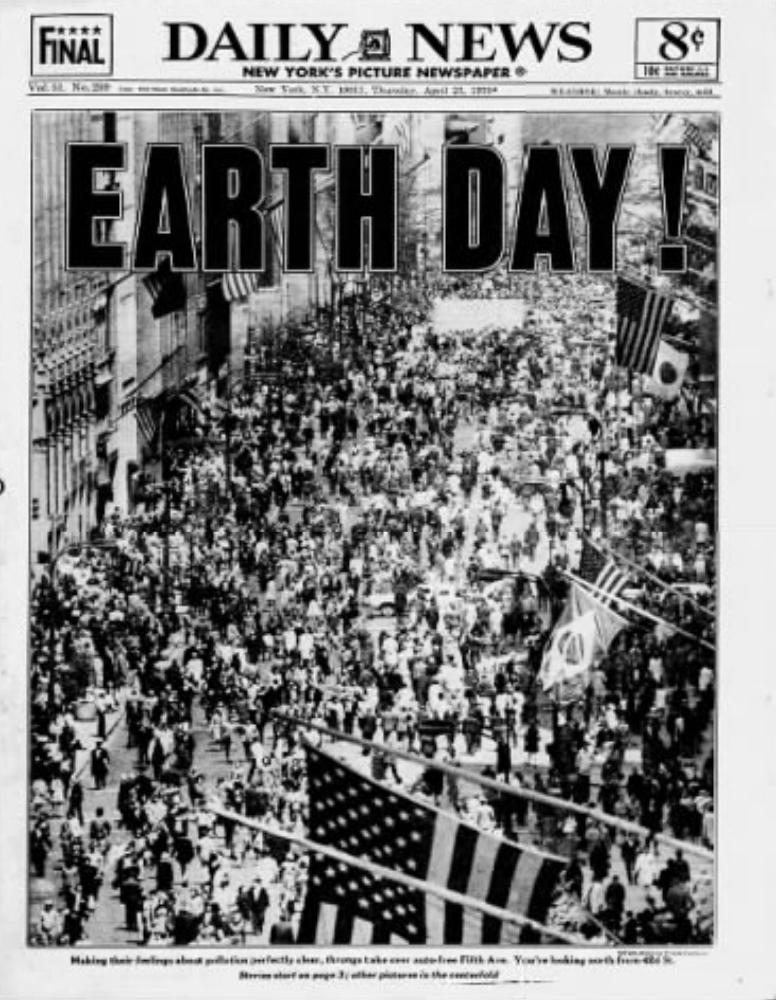 Lindsay: "[T]he city is contributing a billion dollars over the next ten years to mass transit construction. And then more, more and more we are discouraging automobile use in the central business areas." (Look here for the rest of the interview with Lindsay in Union Square talking to NBC about the first Earth Day.)
"If you're not part of the solution, you're part of the pollution," added governor Nelson Rockefeller in a speech to the crowds.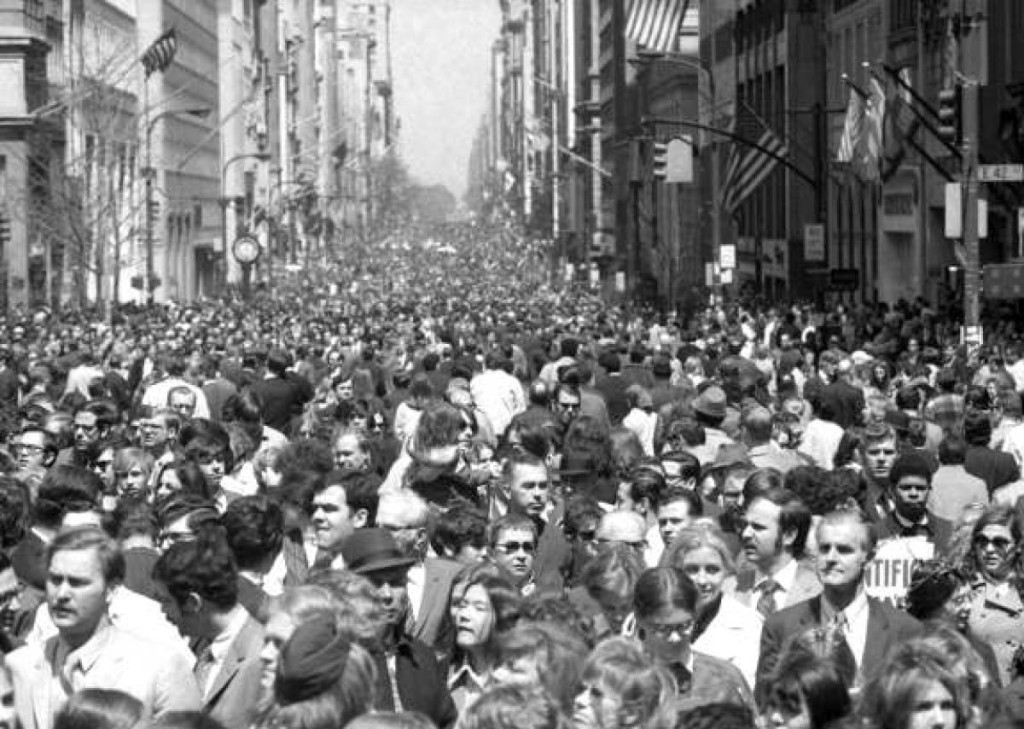 Above: Throngs enjoy a cleaner world by cramming themselves on Fifth Avenue during the city's very first Earth Day celebration
The massive rally, with a 100,000 in attendance, reportedly left little pollution in its wake (although that seems a tad revisionist to me). Crowds occasionally attacked gas-guzzling, pollutant-making cars as they went by, and one group of demonstrators curiously dragged around a net filled with rotting fish, shouting "This could be you!"
Lindsay would later close Fifth Avenue to traffic for several weekends that summer.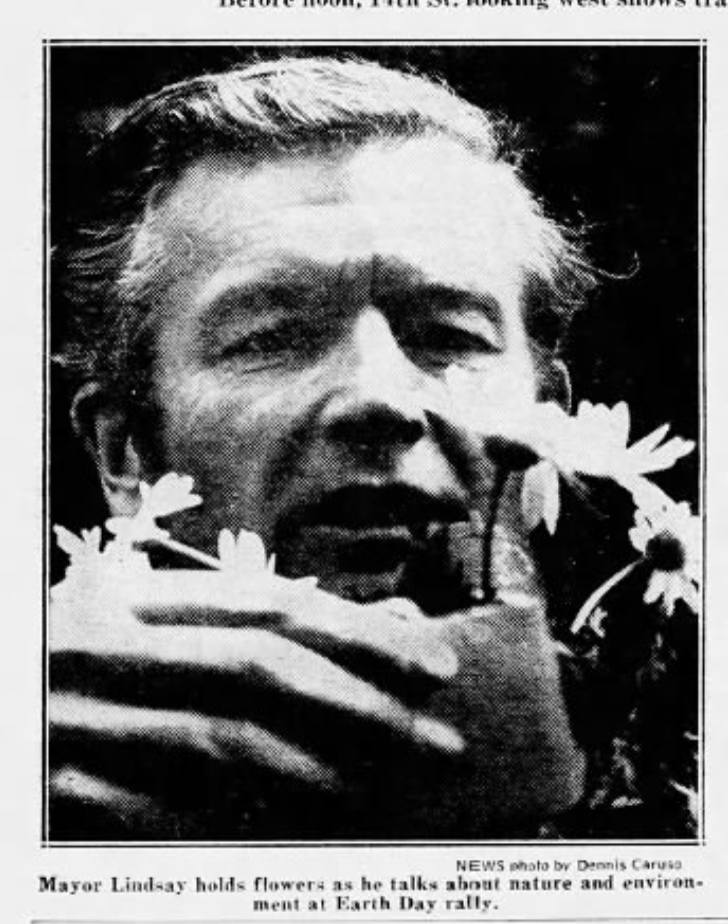 Flash forward to 2019 — the city often hosts Summer Streets car-free weekend, allowing pedestrians and bikers to enjoy city streets without automobiles.
In fact, this Saturday is Car Free Earth Week, "opening thirty blocks of Broadway from Times Square to Union Square for people to explore on foot during event hours, 9:00 AM to 3:00 PM." And in uptown Manhattan, Car Free Earth Day opens up 9 blocks on St. Nicholas Avenue from 181st Street to 190th Street. [More details here]
Below: This gang of adorable, broom-wielding Union Square scalawags prepare to attack the city's grime