PODCAST: The origin story of America's first suburb.
EPISODE 298: This is the first of a two-part celebration of Brooklyn Heights, a picturesque neighborhood of architectural wonder, situated on a plateau just south of the Brooklyn Bridge.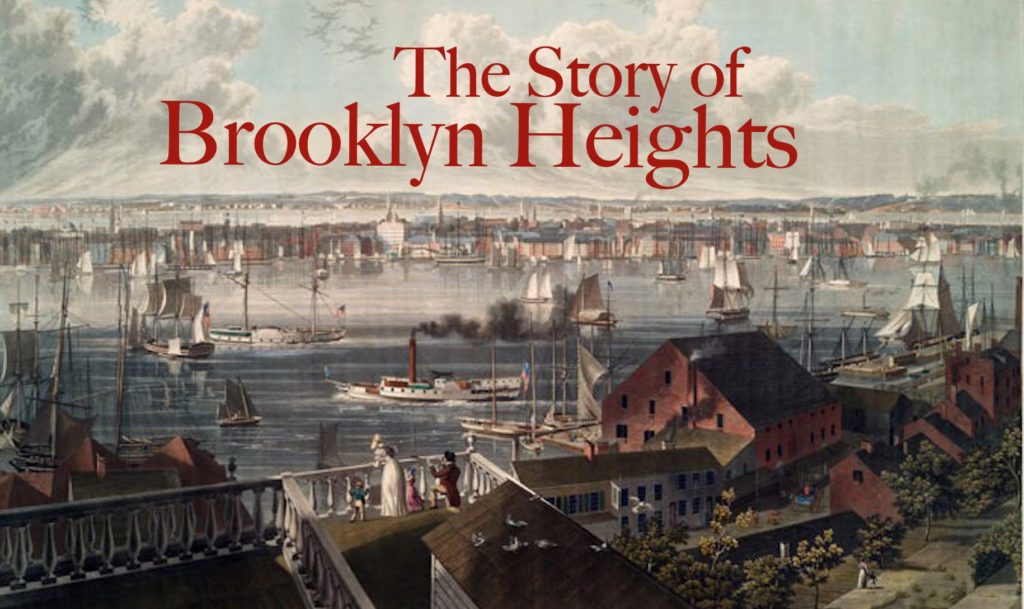 A stroll through Brooklyn Heights presents you with a unique collection of 19th century homes — from wooden houses to brownstone mansions, all preserved thanks to the efforts of community activists in the 20th century. But in this episode, we'll explain how they got here. And the answer can be found on almost any street sign in the neighborhood — Pierrepont, Hicks, Middagh, Joralemon.
Those are more than just street names. Each sign traces back to an original landholder who developed this special place in the early 19th century.
By then, the land once known as Clover Hill had seen its share of both tranquility and drama, the former site of a Revolutionary War fort and a crucial evening in the saga of the American Revolution.
But by the 19th century, most Americans knew Brooklyn Heights for more than just architecture and George Washington. This was the home to respected cultural institutions and to scores of churches, so many that the borough received a very spiritual nickname.
Join us as well as we tell the origin stories of many of Brooklyn's most prominent institutions — the Brooklyn Historical Society, Brooklyn Academy of Music and even the Brooklyn Public Library.
FEATURING: Henry Ward Beecher, Robert Fulton, the Marquis de Lafayette and, of course, the Lady Montague.

LISTEN NOW — THE STORY OF BROOKLYN HEIGHTS
---
When, on October 24, 1929, the plaque to the The House of Four Chimneys was unveiled, visitors observed that two lines of the plaque were covered in tape. That's because a minor war broke out between the Sons of the Revolution and the Daughters of the Revolution as to where the fateful meeting with George Washington and his general actually took place!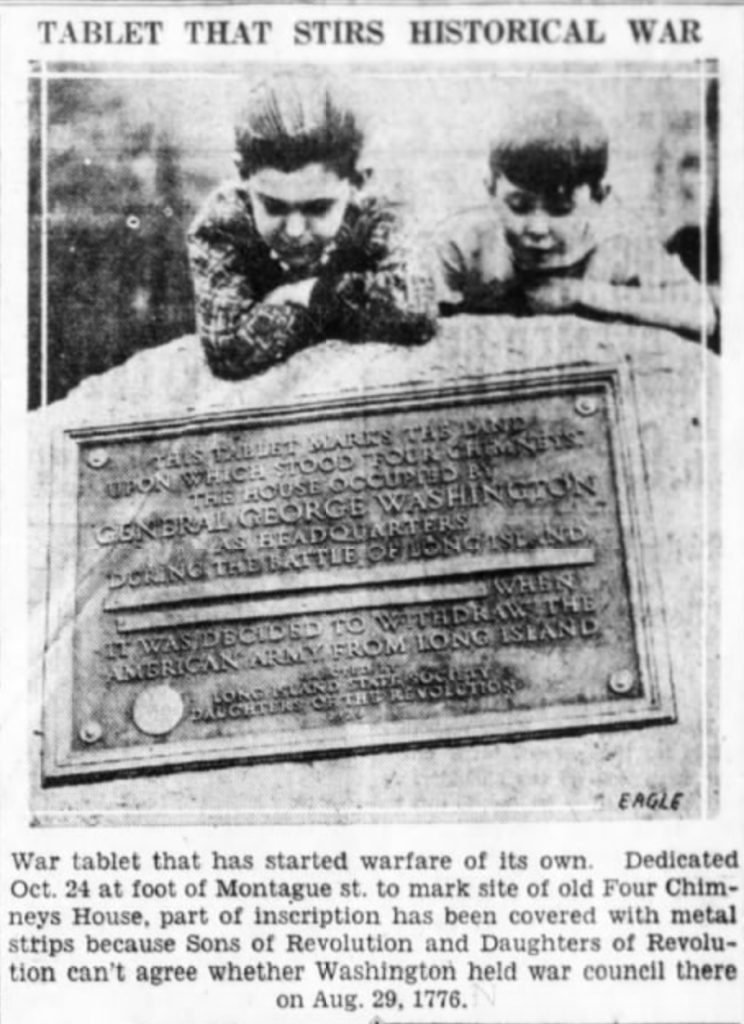 George Washington and the Contintental Army flee in the dead of night, from the shores below Brooklyn Heights.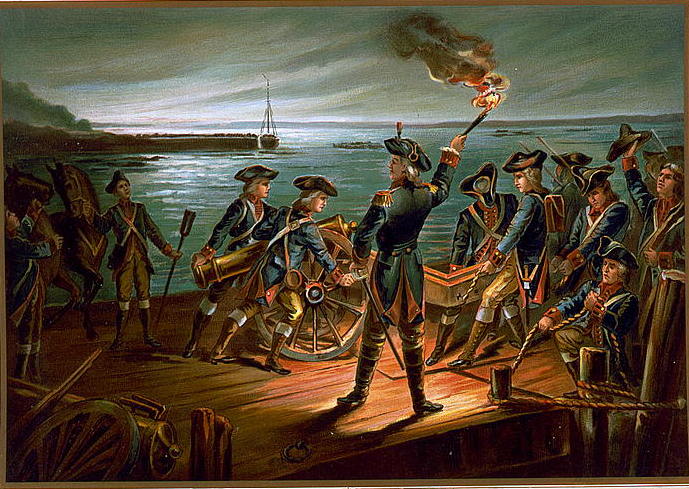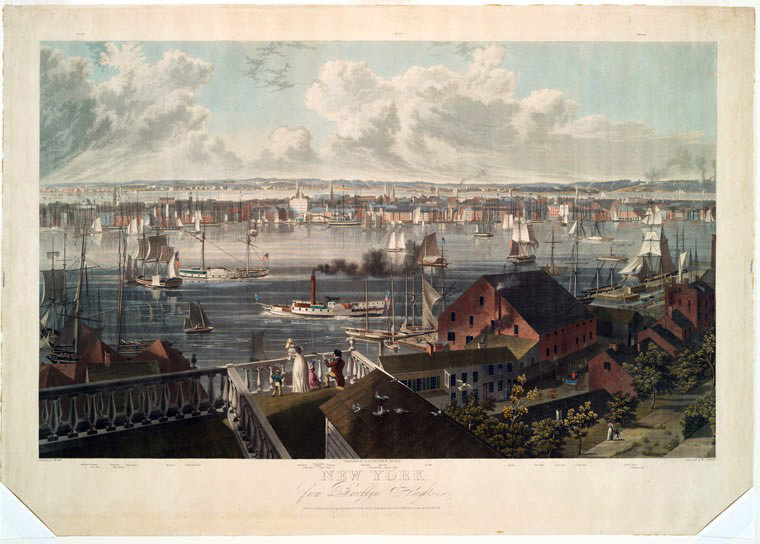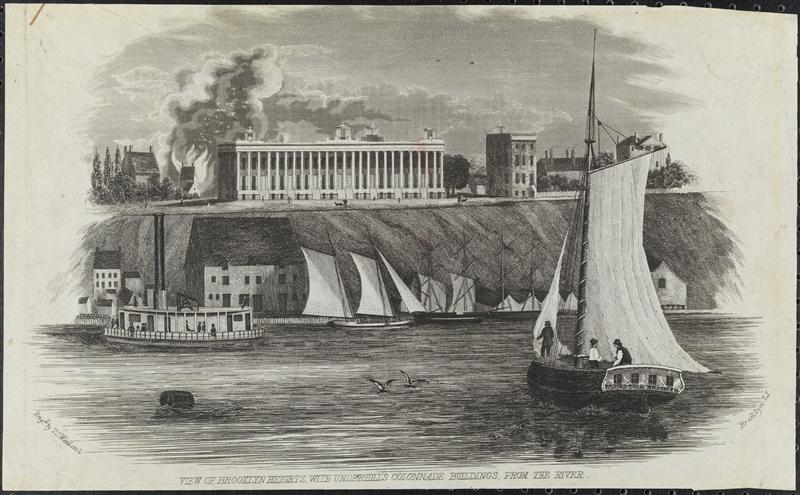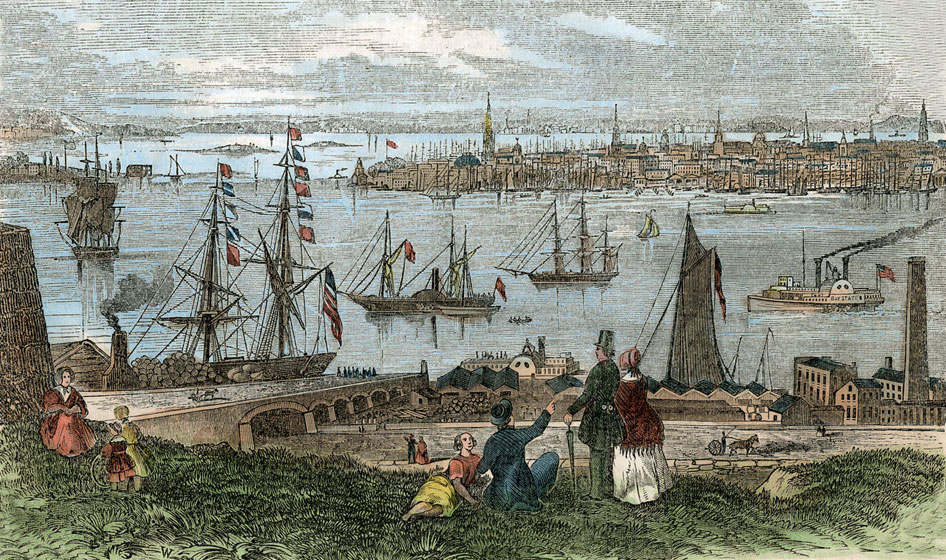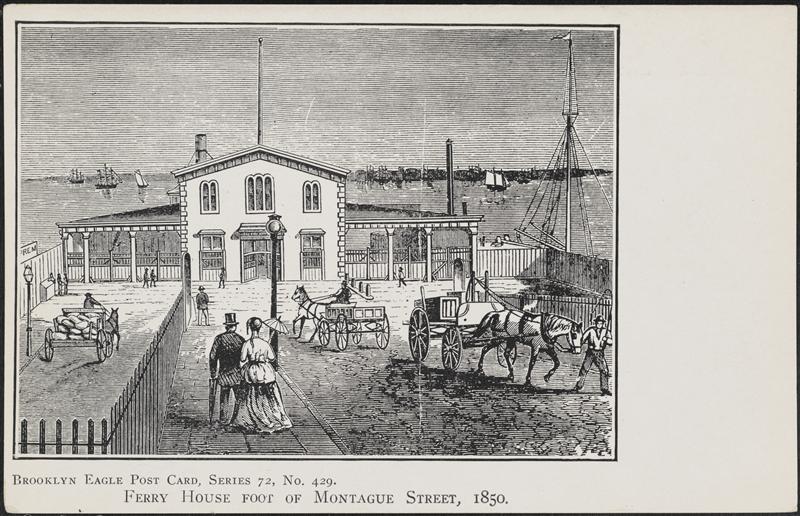 Just a small sampling of the architectural variance found in Brooklyn Heights: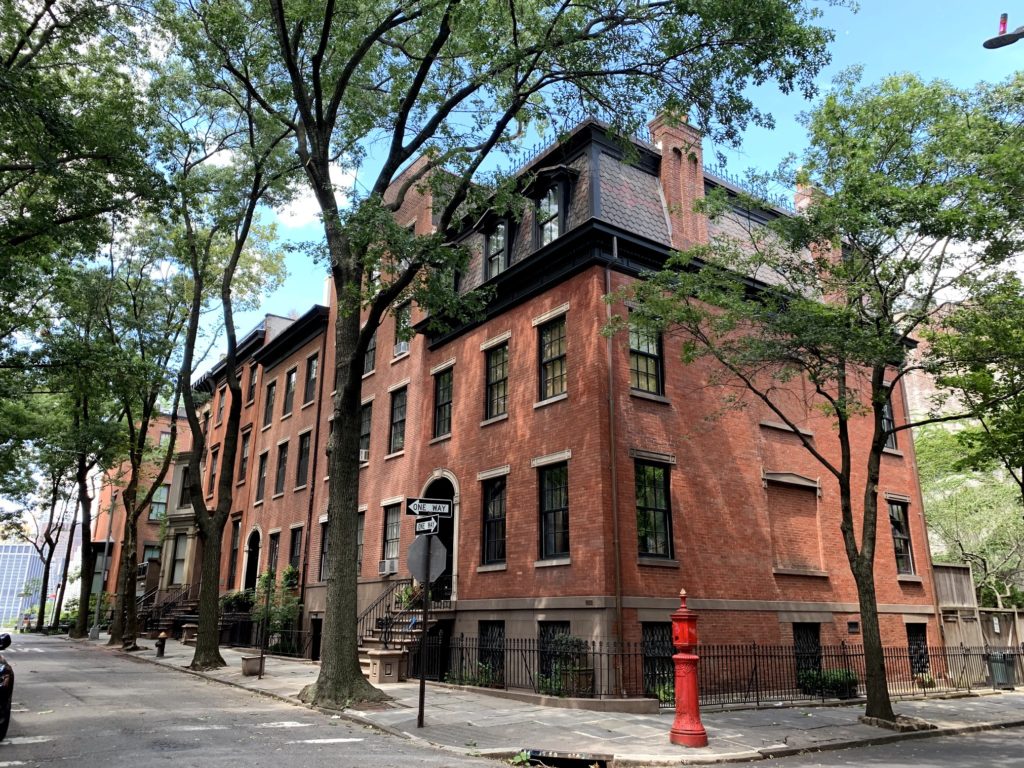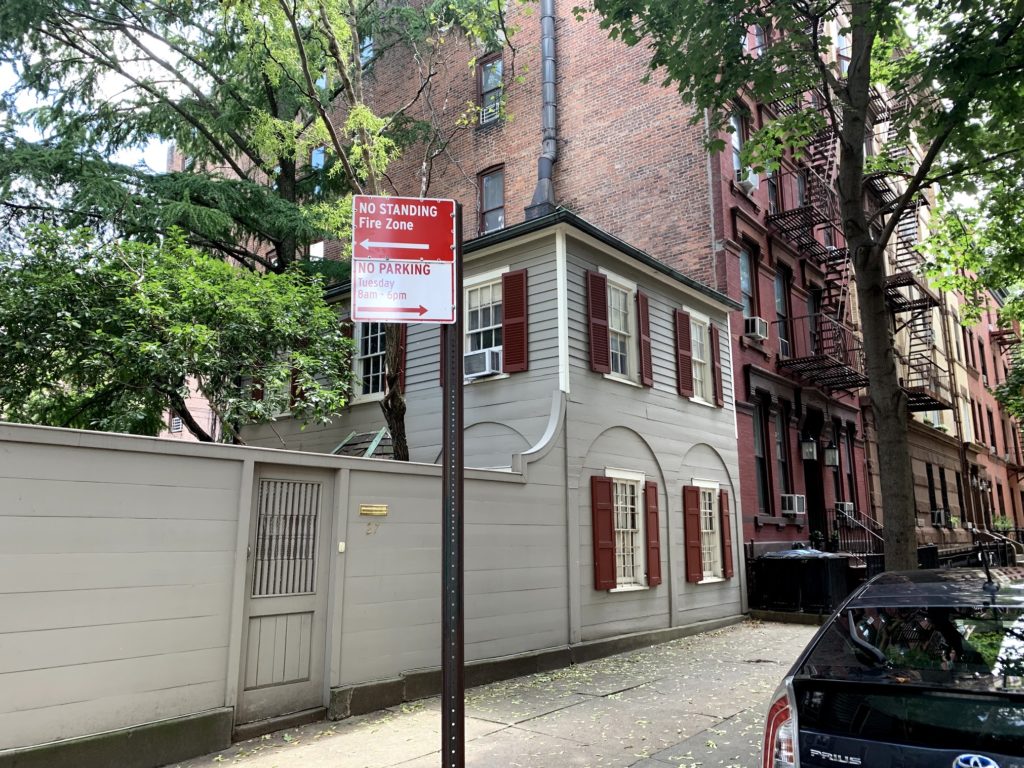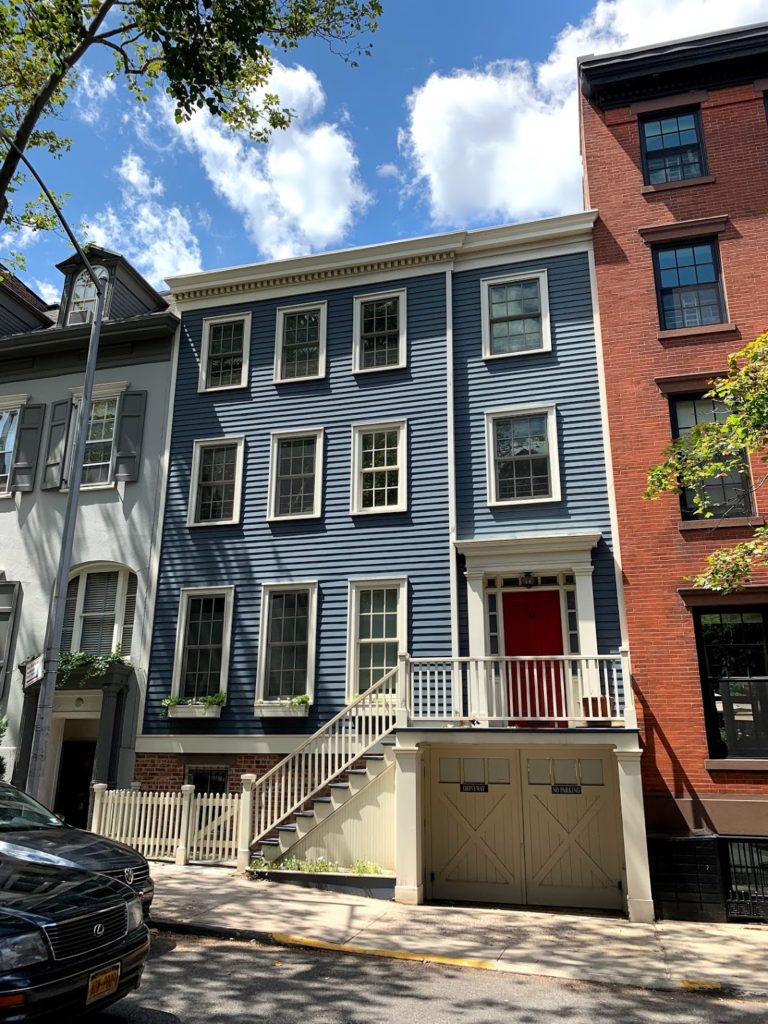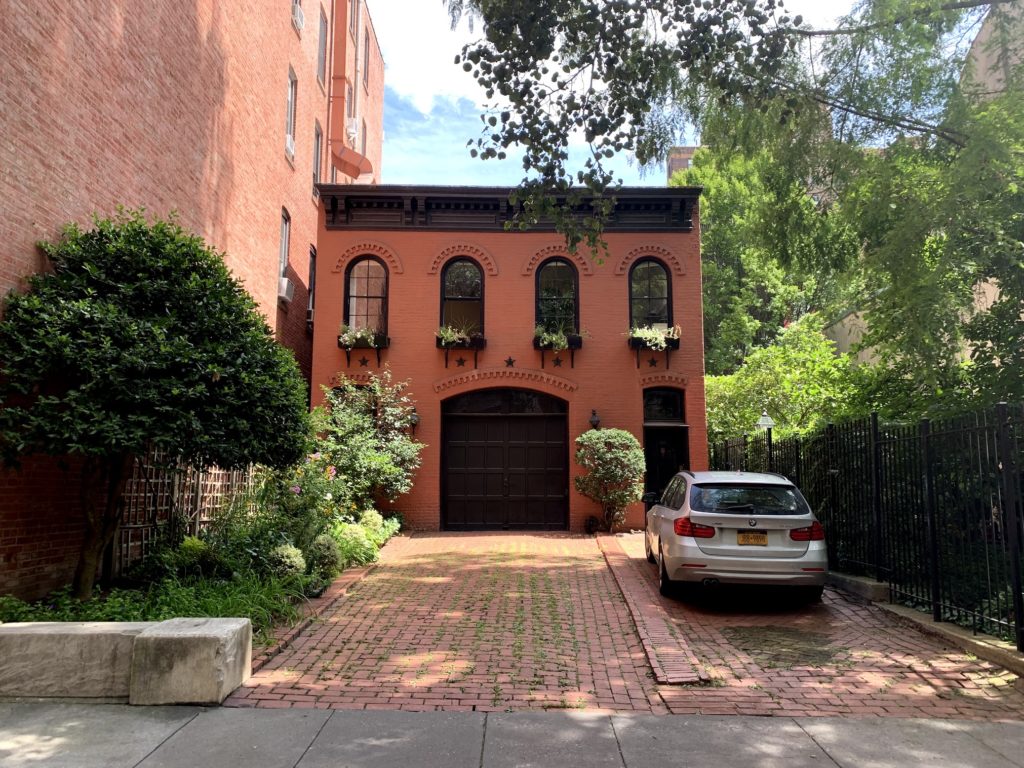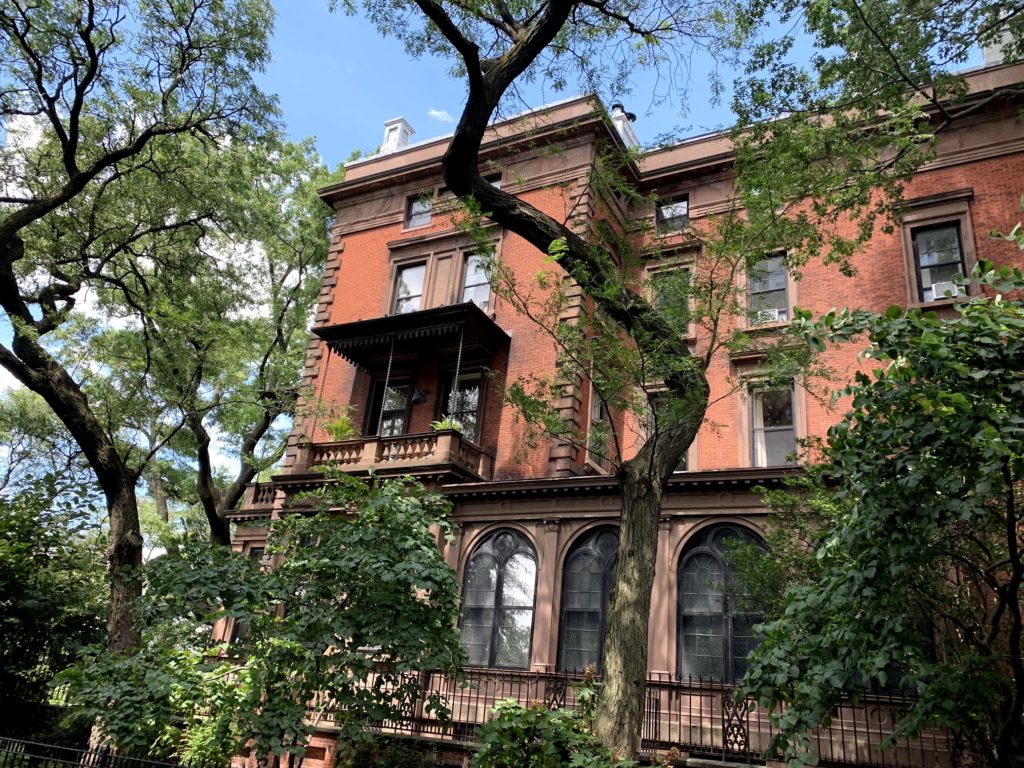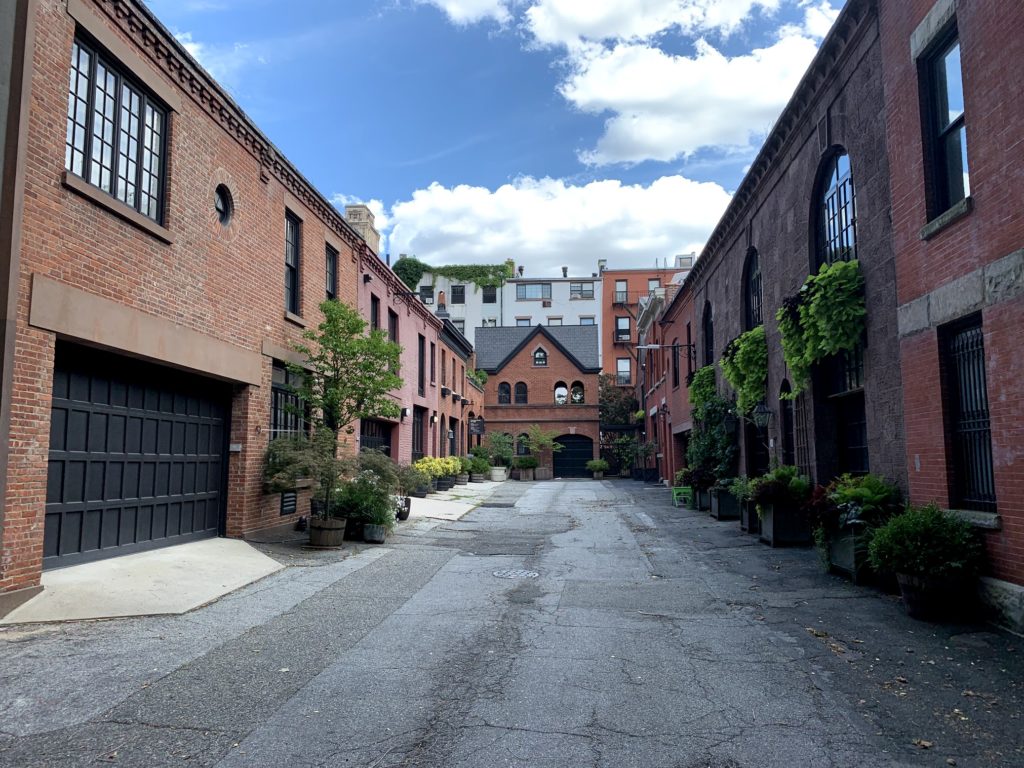 FURTHER LISTENING:
Listen to these shows in our back catalog for more information on subjects mentioned in this show —
Whitman's father was actually a builder and developer. A few of the houses he and his son Walt constructed are still standing in Brooklyn Heights.
Plymouth Church — and many residents of Brooklyn Heights — play a significant role in the abolitionist movement.
Henry Ward Beecher was, shall we say, a complicated man.
Brooklyn's premier performing arts destination got its start on Montague Street — along with a few other notable institutions.
The other half of the Brooklyn Heights tale — the story of Brooklyn's civic and commercial district just to the east.
FURTHER READING:
Brooklyn Heights: The Rise and Fall of America's First Suburb by Robert Furman
Brooklyn Heights: Yesterday, Today and Tomorrow by Bridgewater Meredith Langstaff
Gotham by Edwin G Burrows and Mike Wallace
Old Brooklyn Heights: New York's First Suburb by Clay Lancaster
Yesterdays on Brooklyn Heights by James H. Callender
"Brooklyn Heights: History of Montague Street and Surrounding Area," by John B. Manbeck
"How Brooklyn Heights Became America's First Historic District," by James Nevius
_________________________________________________________
The Bowery Boys: New York City History podcast is brought to you …. by you!
We are now producing a new Bowery Boys podcast every other week. We're also looking to improve and expand the show in other ways — publishing, social media, live events and other forms of media. But we can only do this with your help!
We are now a member of Patreon, a patronage platform where you can support your favorite content creators.
Please visit our page on Patreon and watch a short video of us recording the show and talking about our expansion plans. If you'd like to help out, there are six different pledge levels. Check them out and consider being a sponsor.
And join us for the next episode of the Bowery Boys Movie Club, an exclusive podcast provided to our supporters on Patreon.
We greatly appreciate our listeners and readers and thank you for joining us on this journey so far.
___________________________________________________________