PODCAST Dorothy Parker was not only the wittiest writer of the Jazz Age, she was also obsessively morbid.
Her talents rose at a very receptive moment for such a sharp, dour outlook, after the first world war and right as the country went dry. Dorothy Parker's greatest lines are as bracing and intoxicating as a hard spirit.
No wonder she so droll and morose. Her most successful verse often veers into somber moods, loaded with thoughts of self-destruction or wry despair.
In fact, she frequently quipped about the epitaph that would some day grace her tombstone. Excuse my dust is one she suggested in Vanity Fair.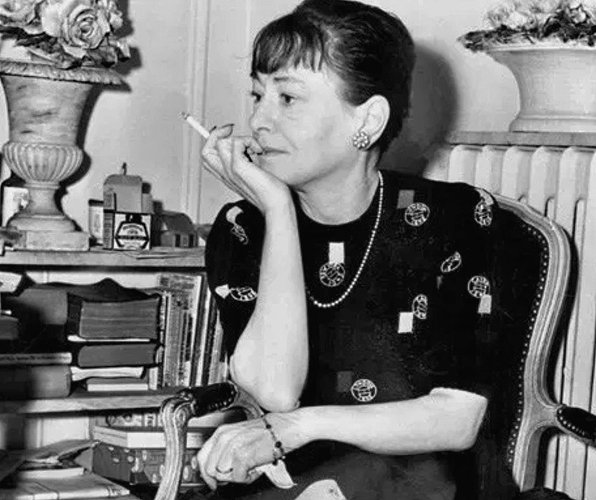 In this episode, Greg pays tribute to the great Mrs Parker, the most famous member of the Algonquin Round Table, and reveals a side of the writer that you may not know — a more engaged, politically thoughtful Parker.
Death did not end the story of Dorothy Parker. In fact, due to some unfortunate circumstances (chiefly relating to her frenemy Lillian Hellman), her remains would make a journey to several places before reaching their final home — Woodlawn Cemetery.
Joining Greg on the show is author and tour guide Kevin Fitzpatrick of the Dorothy Parker Society who has now become a part of Parker's legacy.
LISTEN NOW: DOROTHY PARKER'S LAST PARTY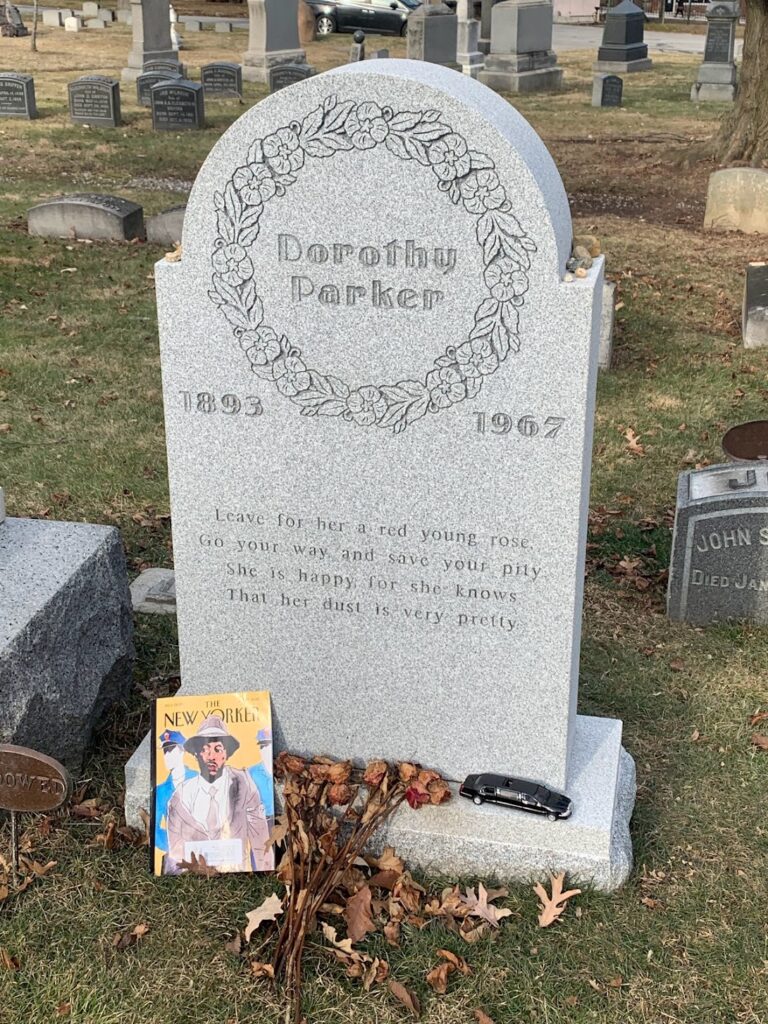 A big thanks to my special guest Kevin Fitzpatrick and to The Lambs Club for hosting us for this interview. Join him on a Dorothy Parker Upper West Side Walking Tour (scheduled for Feb-April, book a tour here). You can also find Kevin's tours of Woodlawn Cemetery here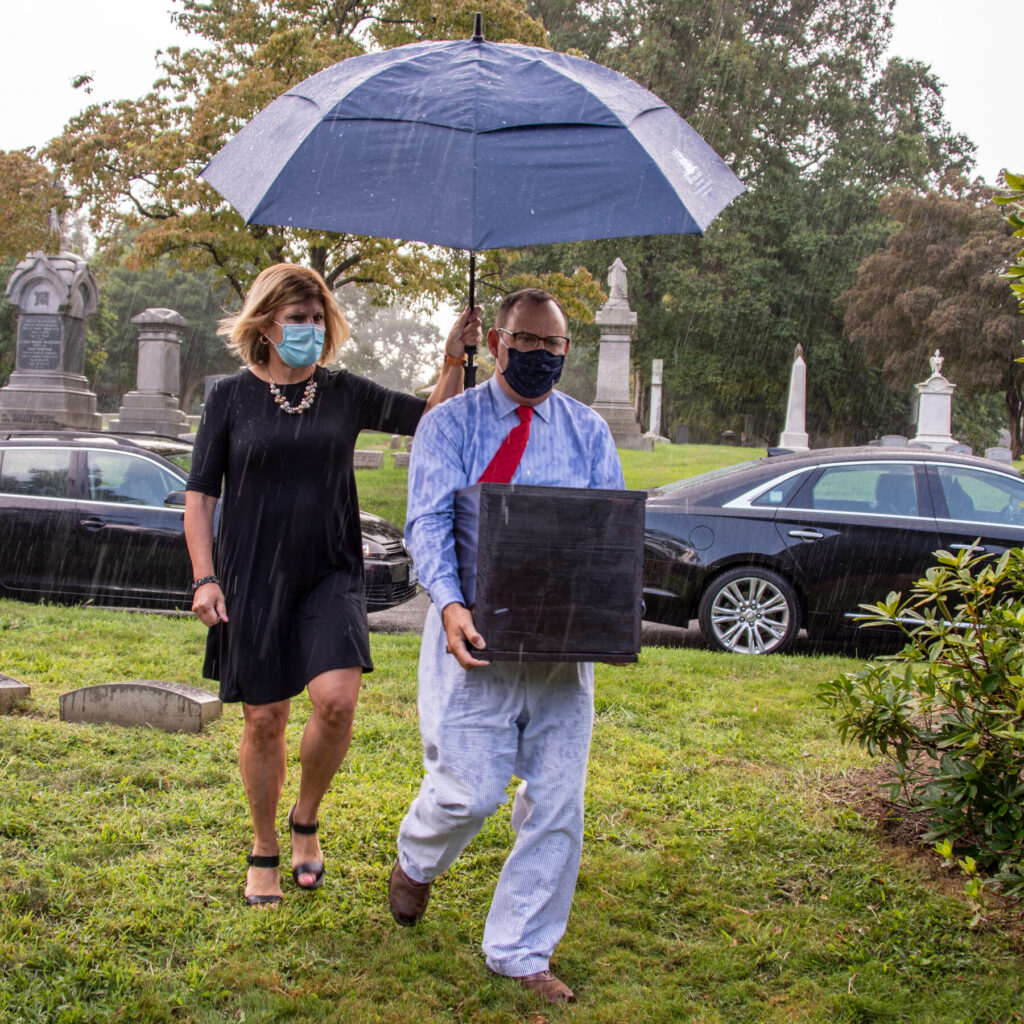 FEATURED ON THIS WEEK'S SHOW
FURTHER LISTENING
After listening to this show on the life (and afterlife) of Dorothy Parker, dive into these related Bowery Boys podcast (especially the one on the Algonquin Round Table, also featuring an interview with Kevin Fitzpatrick):
And Frank Campbell's Funeral Home made a very notable appearance on our show a few years ago on this episode:
FURTHER READING
The Dorothy Parker Society
The Algonquin Round Table New York: A Historical Guide by Kevin Fitzpatrick
Under The Table: A Dorothy Parker Cocktail Guide by Kevin Fitzpatrick
The Portable Dorothy Parker
Enough Rope: A Book of Light Verse by Dorothy Parker
Sharp by Michelle Dean
What Fresh Hell Is This? by Marion Meade
The Last Days of Dorothy Parker by Marion Meade
Conde Nast: The Man And His Empire by Susan Ronald
"The Improbable Journey of Dorothy Parker's Ashes" by Laurie Gwen Shapiro/The New Yorker
"When Dorothy Parker Got Fired From Vanity Fair" by Jonathan Goldman/Public Domain Review
"54 Years Late, Dorothy Parker Finally Gets A Tombstone" by Robert Simonson/New York Times
---
The Bowery Boys: New York City History podcast is brought to you …. by you!
We are now producing a new Bowery Boys podcast every other week. We're also looking to improve and expand the show in other ways — publishing, social media, live events and other forms of media. But we can only do this with your help!
We are now a creator on Patreon, a patronage platform where you can support your favorite content creators.
Please visit our page on Patreon and watch a short video of us recording the show and talking about our expansion plans. If you'd like to help out, there are several different pledge levels. Check them out and consider being a sponsor.
We greatly appreciate our listeners and readers and thank you for joining us on this journey so far.