In some ways the idea of freeform radio has been distilled into many aspects of American life — and I don't mean by Spotify algorithms.
There was a time when the radio waves were given over to captivating personalities: entertaining therapists, counter-culture jesters, opinionated loose cannons.
With few exceptions, those roles today have been taken over by podcasters and cable news hosts.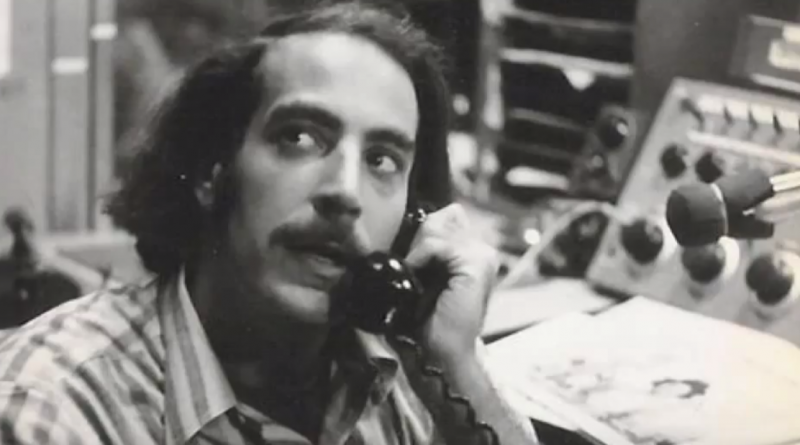 In the small but charming new documentary Playing In The FM Band we are taken back to a world where the New York disc jockey was king, courtesy the biography of Steve Post, a vanguard who transformed radio broadcasting at WBAI and WNYC.
Post brought listeners from all walks of life onto the air through New York's gritty years of the late 1960s and 70s. He expounded on every hot-button issue of the day in a show he himself called "the world's most biased newscast."
The film, directed by Rosemarie Reed, has a labor-of-love, eulogy-like feel, featuring recollections from friends and co-workers sharing their favorite Post stories.
The examples of well-preserved audio from Post's broadcasts manage to evoke New York's neon-lit, gritty era as well as the grainy stock footage.
Post's voice held a disarming gravity to it, even when skewing the day's most sacred cows. If you lived in New York City in the 1970s, Post's voice will most certainly bring you back to those wilder days of city life.
The finale of Playing In The FM Band involves a lengthy anecdote from Post — brought to life in animation — recounting a rather unfortunate and bizarre series of events involving a bathroom door knob, a window ledge and the 18th century composer Jean-Philippe Rameau.
Needless to say, Post would do anything never to have a record end into dead air.
Playing In The FM Band
Directed by Rosemarie Reed
NOW PLAYING AT THE FILM FORUM. Check out their website for showtimes.