---
The Pledge of Allegiance feels like an American tradition that traces itself back to the Founding Fathers, but, in fact, it was only written in 1892.
And the version you may be familiar with from elementary school — featuring the most recent phrase "under God" — is less than 70 years old.
This is the story of the invention of the Pledge, a set of words that have come to embody the core values of American citizenship. And yet it began as part of a for-profit magazine promotion, written by a Christian socialist minister.
Listen to the pledge wording evolve throughout the years and discover the shocking salute that once accompanied it.
Featuring: Tom Meyers as the voice of Francis Bellamy, the inventor of the pledge. This is a reedited, remastered version of an episode of Greg's spin-off show The First, originally released in 2017
LISTEN NOW: THE MAKING OF THE PLEDGE OF ALLIEGANCE
Francis Bellamy, known as the author of the Pledge of Allegiance: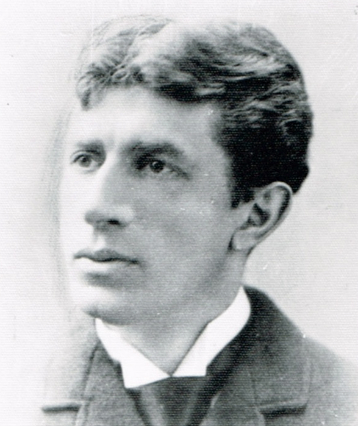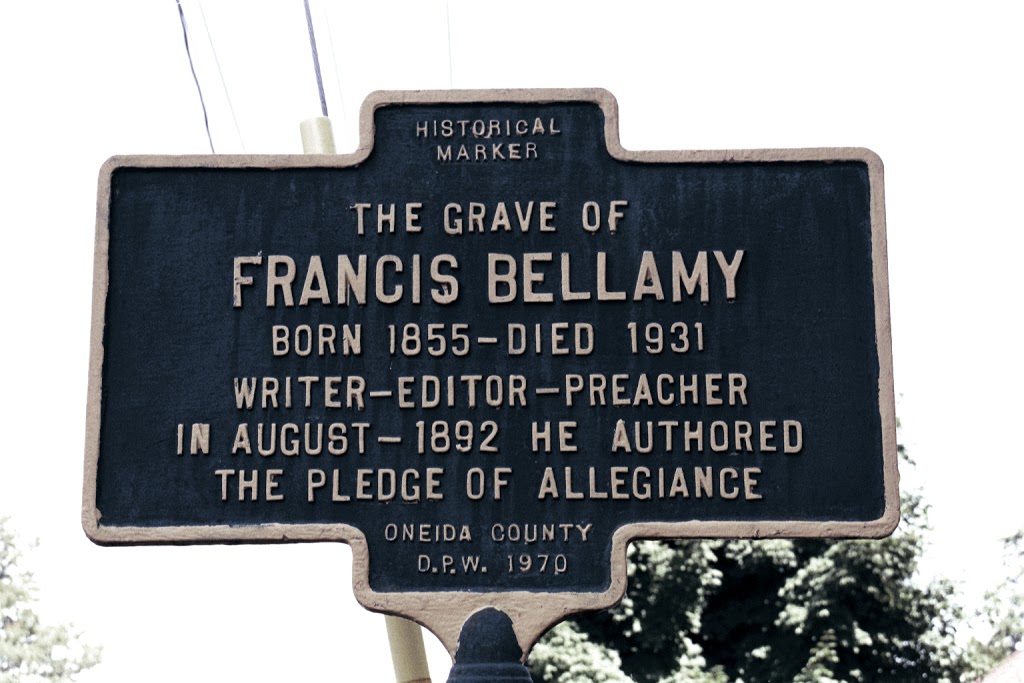 What the Bellamy salute used to look like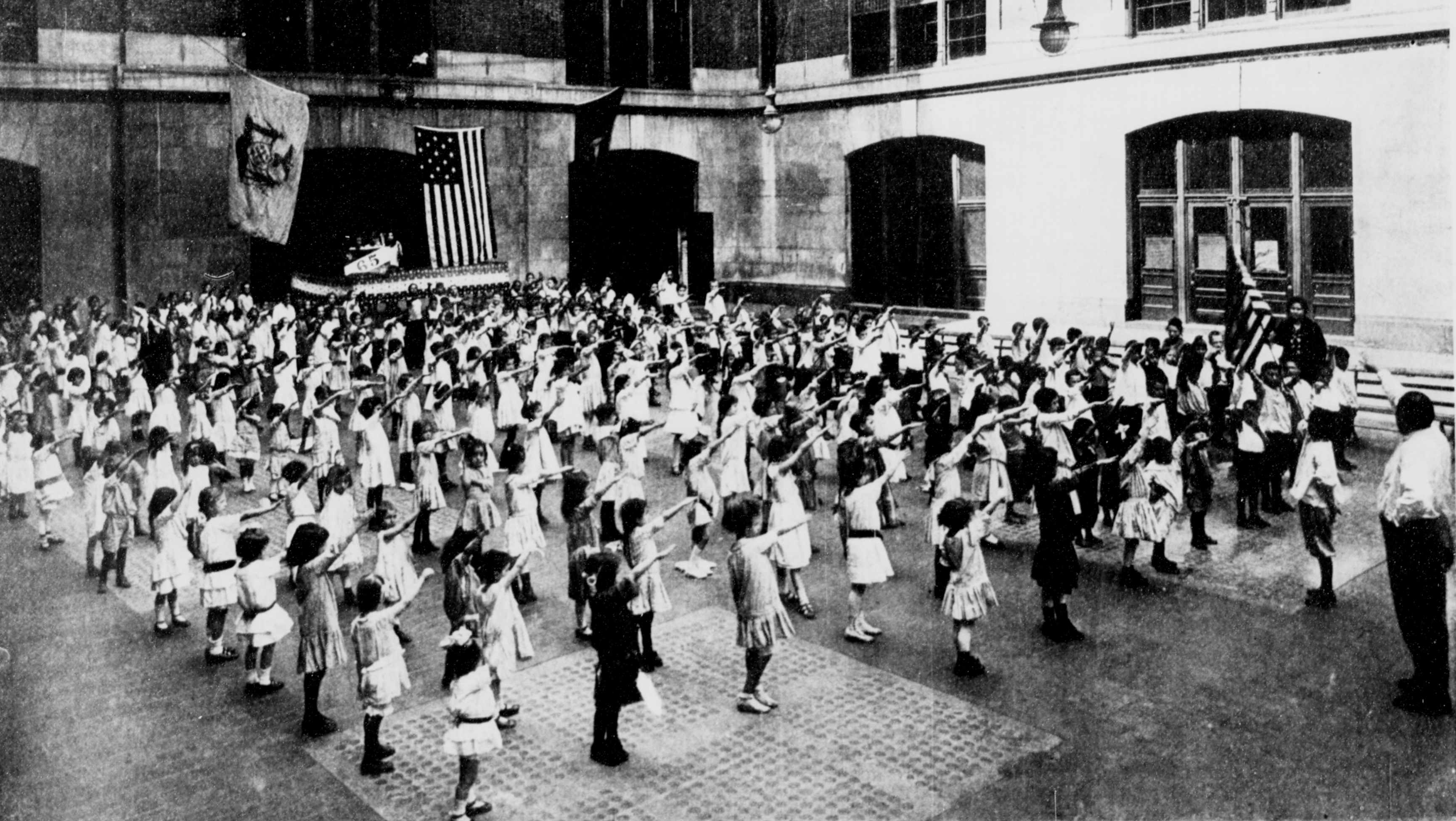 Other forms of the salute had students lift their hands palms up, not down.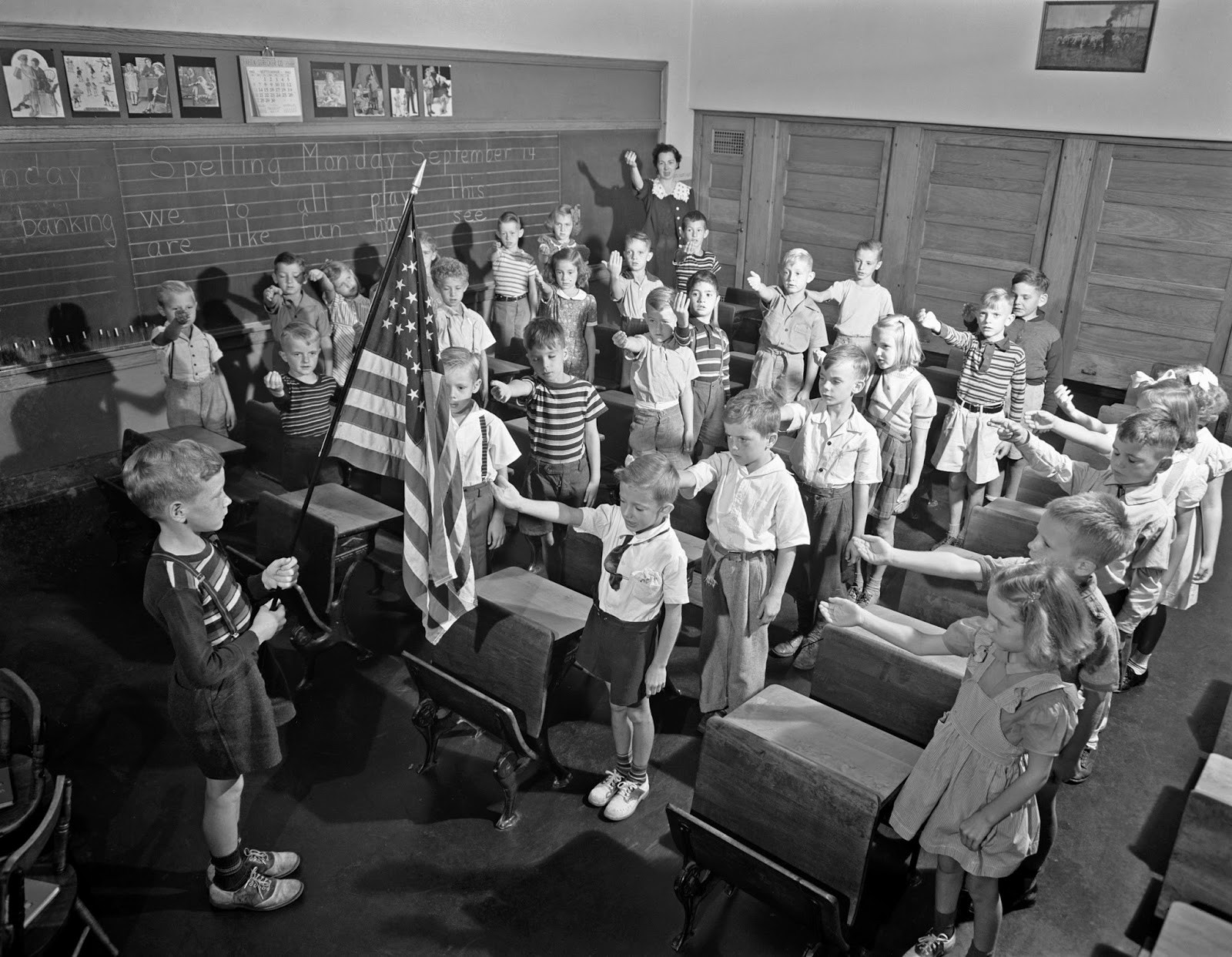 San Francisco, California, 1942: Flag of allegiance pledge at Raphael Weill Public School (Geary and Buchanan Streets). The original caption to this photo read: "Children in families of Japanese ancestry were evacuated with their parents and will be housed for the duration in War Relocation Authority centers where facilities will be provided for them to continue their education."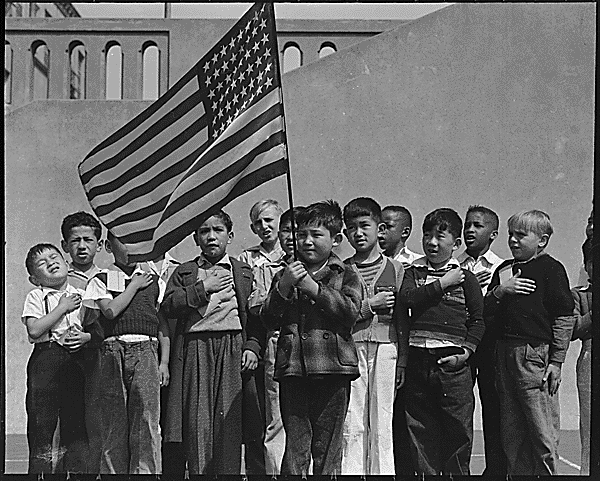 Young scouts on a hike. Photo by Roy Perry, 1940. Most people were saluting the flag in other methods than the 'Bellamy salute' which remained in the Flag Code until the 1940s.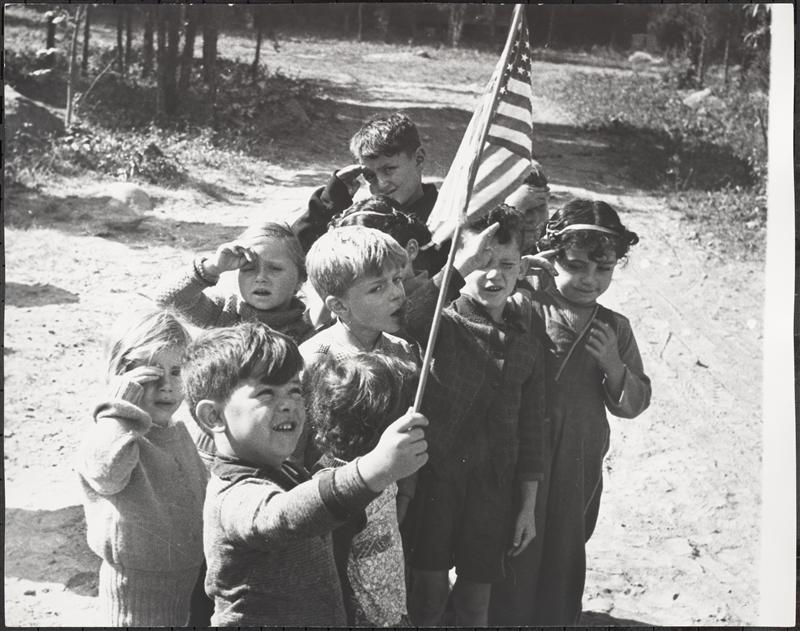 Second graders pledge allegiance in an elementary school in Rockport, Massachusetts, February 1973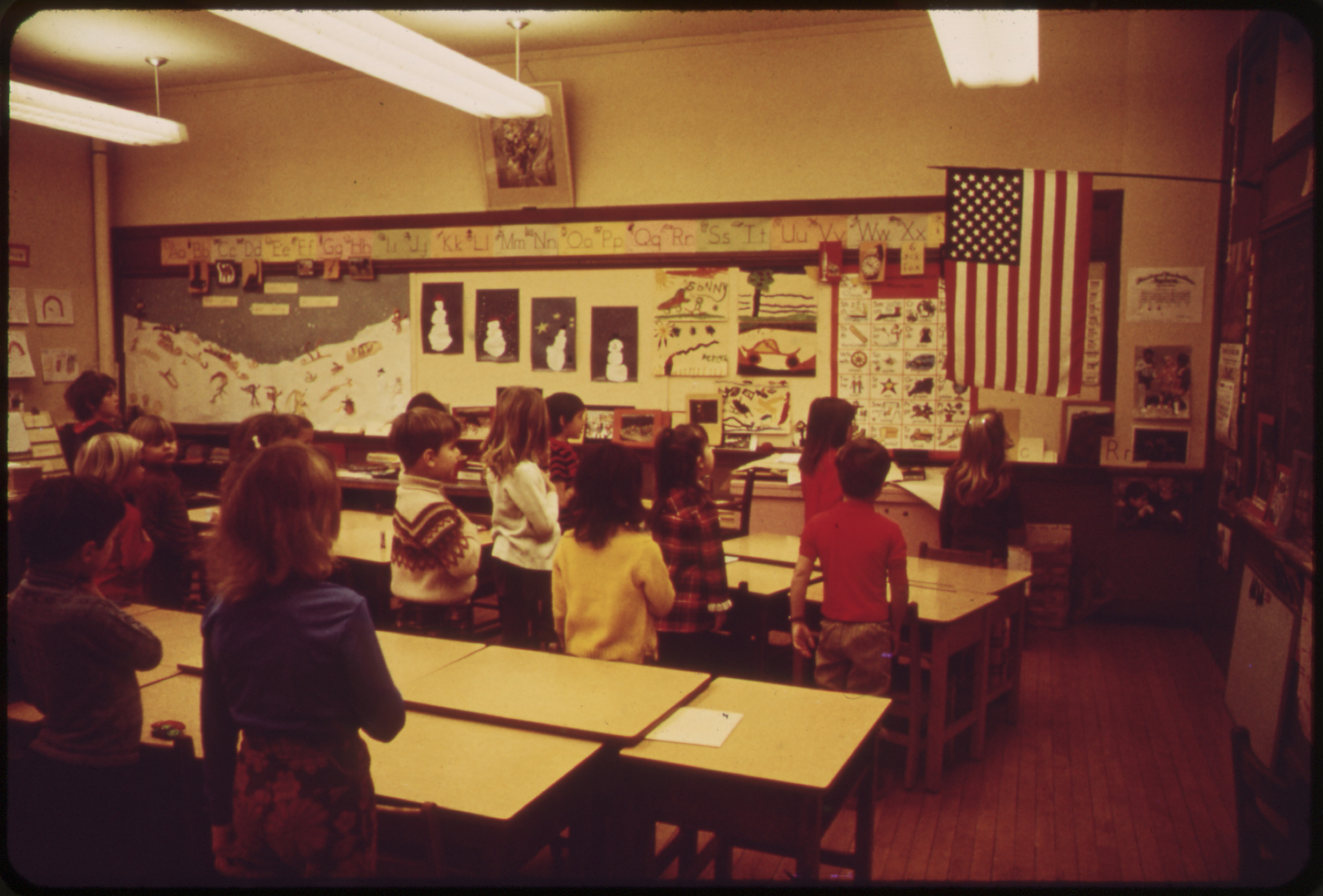 From the Youth's Companion in September 1892, outlining the day's ceremonies and the first use of the pledge.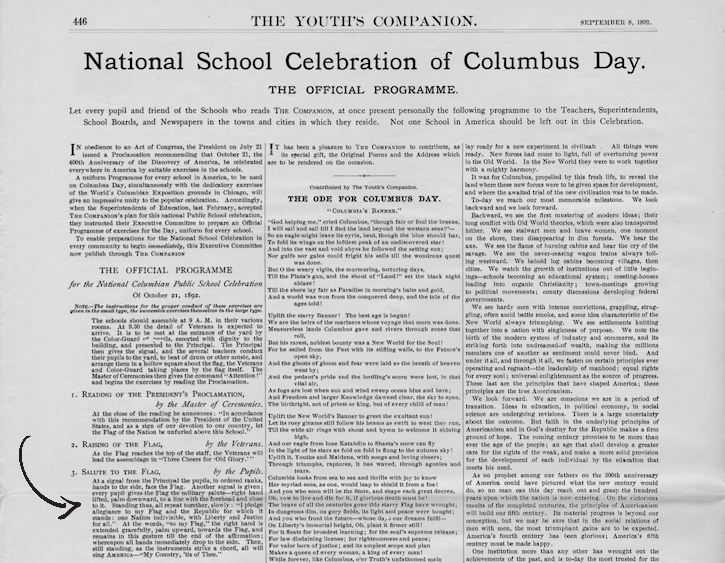 A copy of the Youth's Companion from 1899: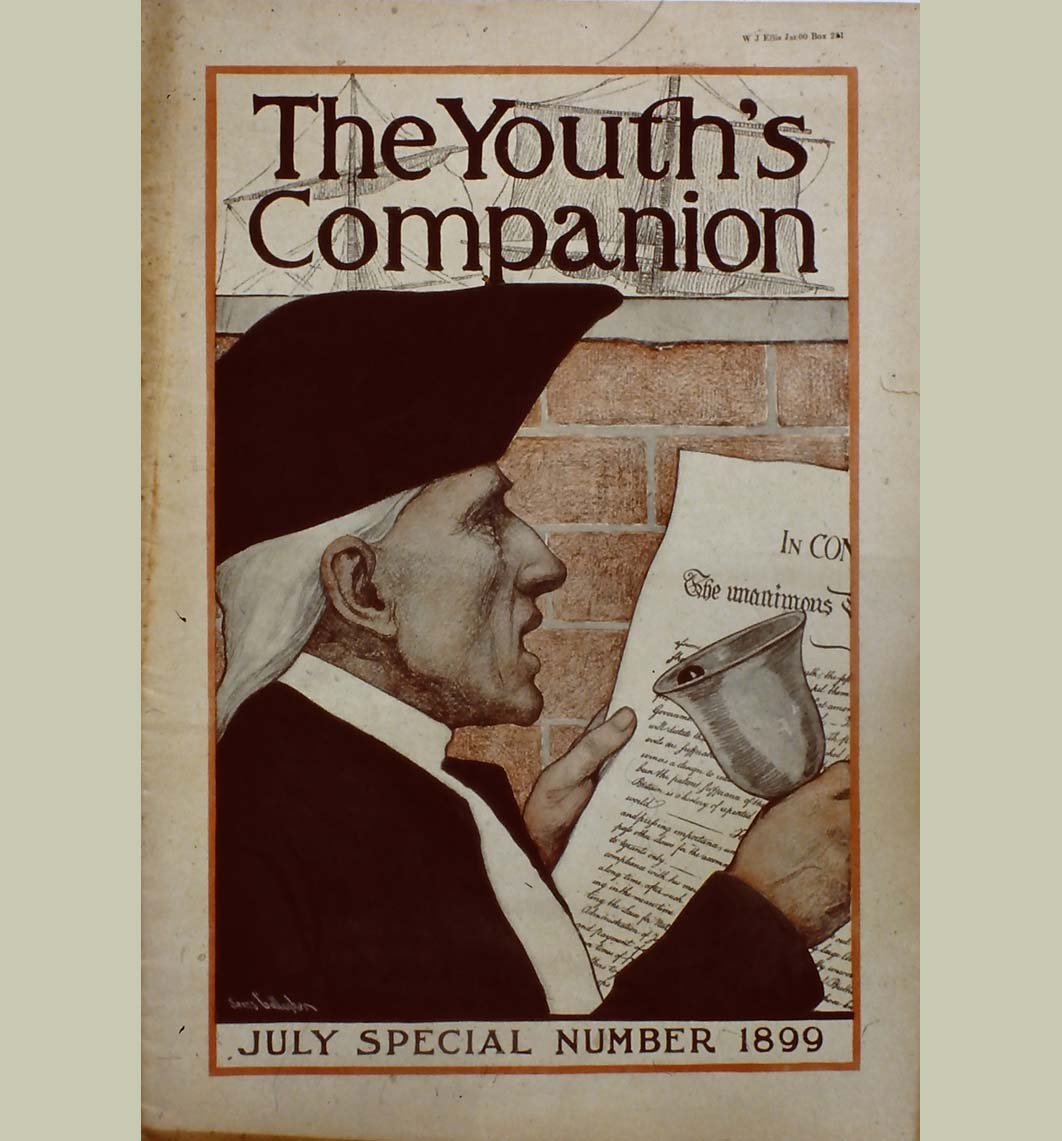 And yet WHY does an almost identical version of the pledge appear in the Ellis County News Republican on May 21, 1892? Did Francis Bellamy simply misremember when he wrote the pledge? Or did he really actually steal it from a 13-year-old boy — who happened to be named Frank Bellamy? Mystery!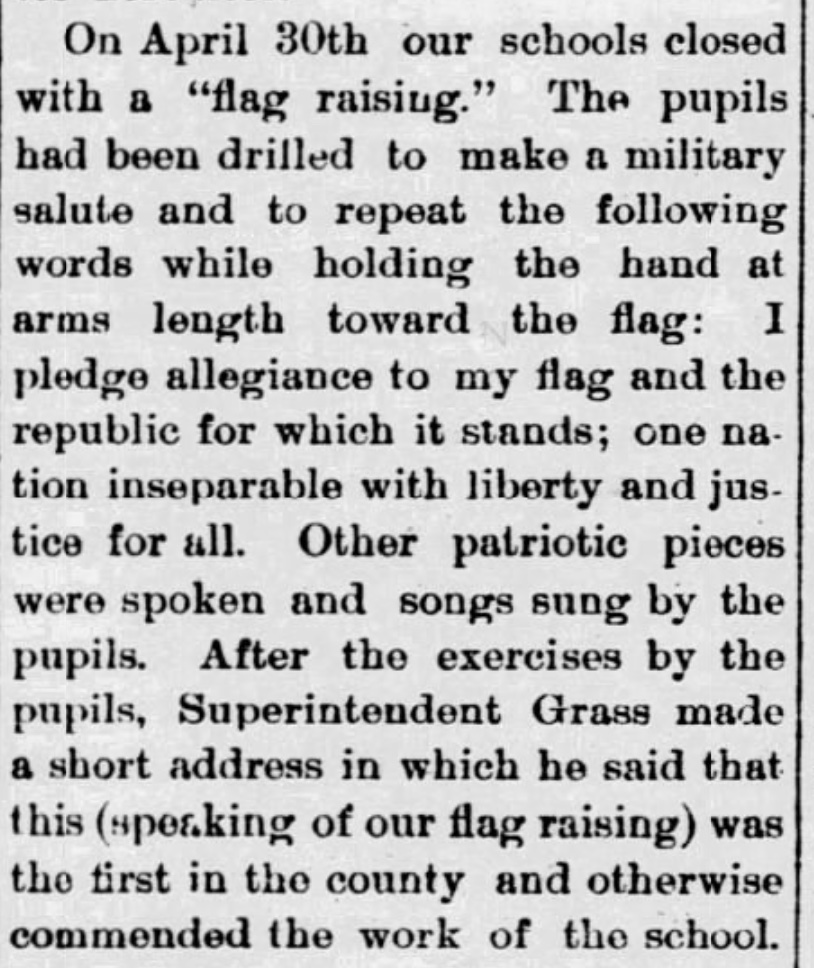 The child Frank E. Bellamy graduated from high school and fought in the Spanish-American War. He died in 1915 from bone tuberculosis he contracted while fighting.
What is the real story between Francis Bellamy and Frank E. Bellamy?