The Pride of Brooklyn: Ebbets Field and the Glory Days of the Brooklyn Dodgers
PODCAST The Brooklyn Dodgers were more than just a baseball team and their home Ebbets Field was more than just a stadium.
The Robins. The Bridegrooms. The Superbas. The Dizziness Boys. Dem Bums. The Boys of Summer. Whatever you call them, they will always be known in the hearts of New Yorkers as the Brooklyn Dodgers, the legendary baseball team that almost literally defined the spirit of Brooklyn in the early and mid 20th century.
Equally as heralded is their former home Ebbets Field, a tiny stadium east of Prospect Park that saw several spectacular moments in sports history. This tiny but mighty field was also witness to many heart-breaking events for the Dodgers' unique die-hard fans.
In this show, we review Dodgers history from the perspective of the team's fans and the surrounding neighborhood. This episode features recollections from Brooklynites who grew up around Ebbets Field, a sampling of stories from the Brooklyn Historical Society Oral History Collection.
[We also have an entire podcast episode chronicling the history of downtown Brooklyn, which takes a more general lens on the highlights of the city's history.]
What was it like to grow up just a couple blocks from Ebbets Field? What makes Dodgers fans particularly unique in the world of sports? And what were the unfortunate series of events that led to the Dodgers leaving Brooklyn forever?
FEATURING: Jackie Robinson, Robert Moses, Branch Rickey, Leo Durocher and a wild lady named Hilda Chester, armed with her vicious cowbell.
Listen Now: Ebbets Field
To download this episode and subscribe to our show for free, visit iTunes or other podcasting services or get it straight from our satellite site.
You can also listen to the show on Overcast, Google Music and Stitcher streaming radio.
Or listen to it straight from here:
___________________________________________________________________________
The Bowery Boys: New York City History podcast is brought to you …. by you!
We are now producing a new Bowery Boys podcast every other week. We're also looking to improve the show in other ways and expand in other ways as well — through publishing, social media, live events and other forms of media. But we can only do this with your help!
We are now a member of Patreon, a patronage platform where you can support your favorite content creators for as little as a $1 a month.
Please visit our page on Patreon and watch a short video of us recording the show and talking about our expansion plans. If you'd like to help out, there are five different pledge levels (and with clever names too — Mannahatta, New Amsterdam, Five Points, Gilded Age, Jazz Age and Empire State). Check them out and consider being a sponsor.
We greatly appreciate our listeners and readers and thank you for joining us on this journey so far.
________________________________________________________________________
A big thanks to the Brooklyn Historical Society for allowing us to use clips from the BHS Oral History Collection. You can listen to the fully interviews of the subjects featured in our show here:
George Shuba
Oral history interview conducted by Sady Sullivan
July 23, 2008
From Voices of Brooklyn: Sports and Leisure
Hal Glicksman
Oral history interview conducted by Sady Sullivan
January 14, 2009
From Voices of Brooklyn: Our Neighbors
Edward Gruber
Oral history interview conducted by Alex Kelly
March 25, 2010
From Listen to This: Crown Heights Oral History collection
Norbert Weissberg
Oral history interview conducted by Sady Sullivan
February 27, 2012
From Voices of Brooklyn: Civic Leaders
Shelby White
Oral history interview conducted by Sady Sullivan
October 24, 2013
From Voices of Brooklyn: Civic Leaders
Other clips used on the show:
Ebbets Field — October 5, 1920
Jackie Robinson in Ebbets Field, 1949, backed by the famous scoreboard (and the Abe Stark advertisement).
At an exhibition game featuring Jackie Robinson at Ebbets Field, on April 11, 1947, a few days before his official debut on April 15. (Here's a great story about this famous photograph.)
The Brooklyn Bridegrooms. Or were they the Superbas?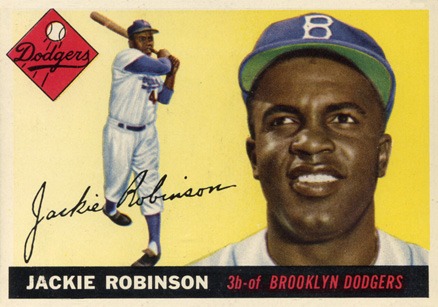 And finally — the Brooklyn Dodgers were featured in a Gillette Razor shaving advertisement: