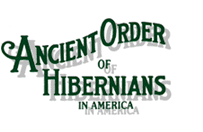 In this week's podcast, we briefly touched on a pivotal moment in the history of the Ancient Order of the Hibernians. They assisted in the defense of St Patrick's Old Cathedral during a raid by anti-Catholic, anti-Irish rioters.
The Ancient Order of the Hibernians are essentially the Irish-Catholic version of the Freemasons. The Pope had declared the Freemasons off-limits to the practicing Catholics, so the Order might have been formed in reaction.
The Order have their own street in Manhattan, James Street, about a mile away from St Patrick's Old Cathedral, in what is known today as the Two Bridges area in Manhattan — that not-quite-Lower East Side, not-quite South Street Seaport slice of land between the Brooklyn and Manhattan bridges.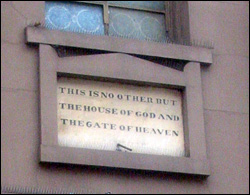 James Street is primarily dominated by St. James Catholic Church, the second oldest Catholic church in Manhattan. Despite its beige, straight-forward Greek architecture, the church has been instrumental to Irish history in the city.
The Hibernians officially formed near here in 1836, not so 'ancient' although its members do trace their philosophies of Irish pride and honor to the Defenders, a patriotic 16th century Ireland rebellious unit led by Rory O'Moore. Hibernia is an old, poetic name for the land of Ireland.
The Hibernians were the central line of defense to an America growing ever hostile towards its Irish immigrants. By the 1850s, a political party — the Know-Nothings — would be formed from the very idea of fighting control of the Catholic Church and its most closely associated ethnic group.
The Ancient Order is still very much in existence and serving as a national charity organization and remaining a voice for the Irish community in their native land and around the world. Their public persona in Manhattan is still associated with the annual St Patrick's Day Parade which they have sponsored since their inception.
The picture below is courtesy of Forgotten NY, who has lots more information on this unique street.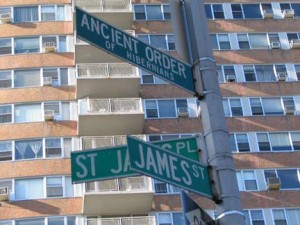 NOTE: The original Bowery Boys from the Five Point slums were virulently anti-Irish and anti-Catholic. We, on the other hand, quite love the Irish!