One hundred years ago, the American Museum of Natural History received a massive visitor, one so mighty that the doors of the museum's delivery room "had to be removed and [the] partition openings enlarged" in order to accommodate it.
Was it a dinosaur? A meteorite? Perhaps the remains of a great whale?
No, the new visitor was a bush chrysanthemum,  with over 1,500 blooms, 17 feet in diameter, wider, the New York Times notes, than the largest meteorite on the property.
The massive plant, grown north of the city at Ardsley-on-Hudson, was the star of an impressive plant and flower show at the museum with thousands of chrysanthemums and a so-called 'rose gorgeous' which "changes color as it opens."
While looking for a picture of this notable flower, I stumbled into something equally as magical — the American Museum of Natural History digital library of images. Â While I never found the flower, I did find some stunning and lovely images of visitors and students enjoying the museum in its early days.
What is it about old museum pictures that I find so interesting? Most of the exhibits would today be considered politically incorrect, and modern advances have improved our knowledge about many of the objects being pictures. But the faces filled with wonder and imagination could be taken from museum images today.
So enjoy these pictures and visit the archives to view more:
School children viewing Indian canoe exhibit, 1911: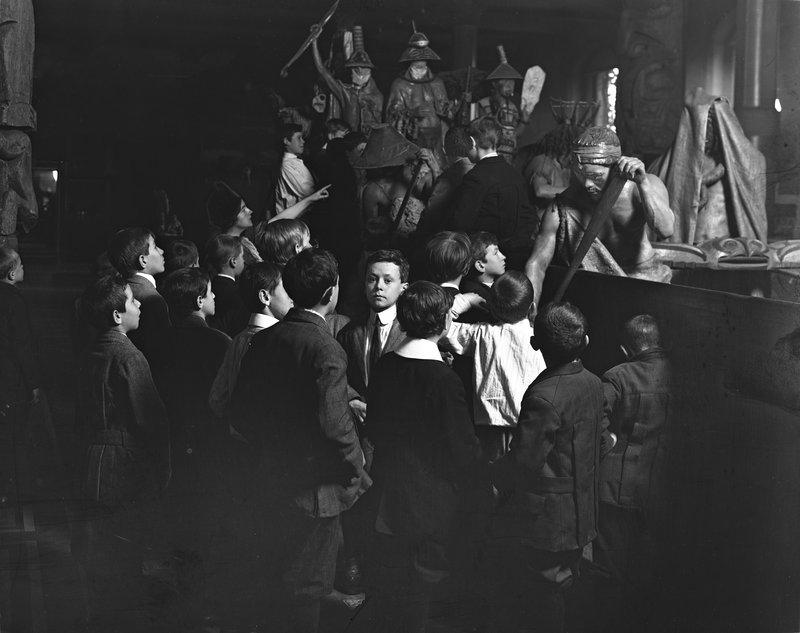 Students and teacher at a mammal display, October 1911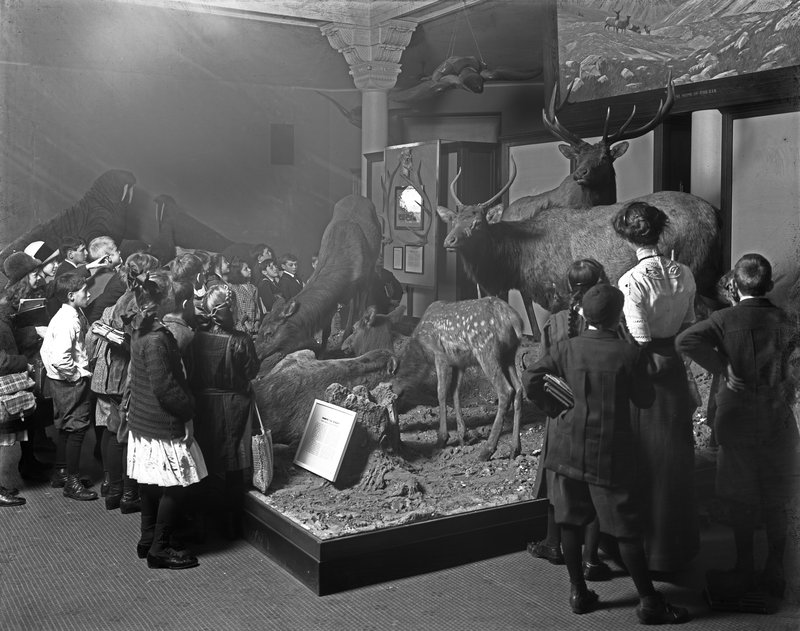 Young ladies in Forestry Hall, October 1911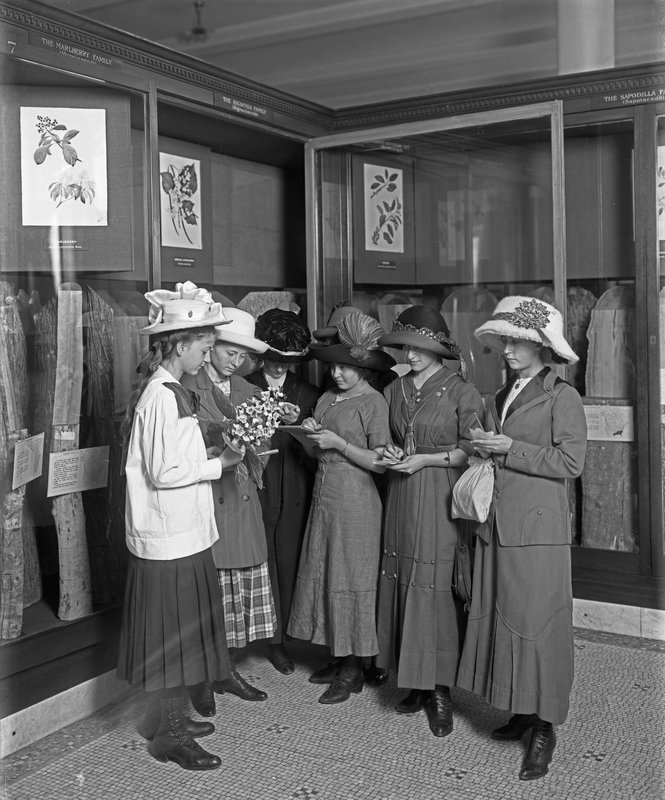 Schoolgirls from Public School 94 drawing items on display in Southwest Indian Hall, May 1916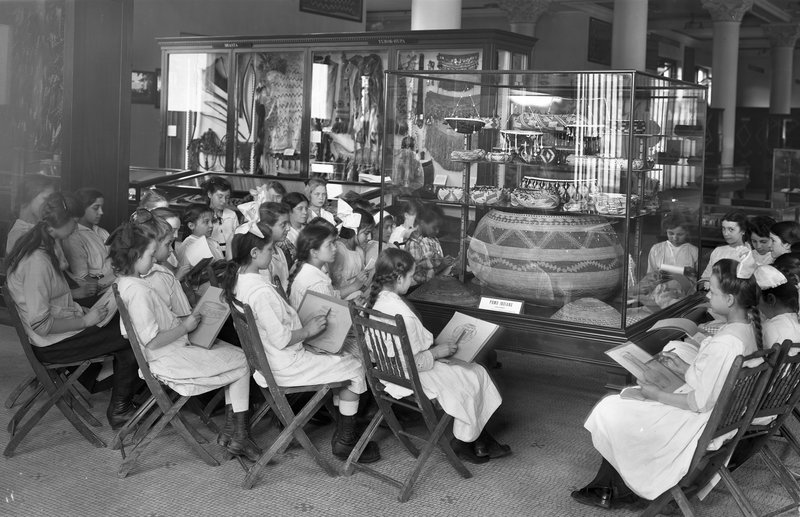 Blind children studying the hippopotamus, May 1914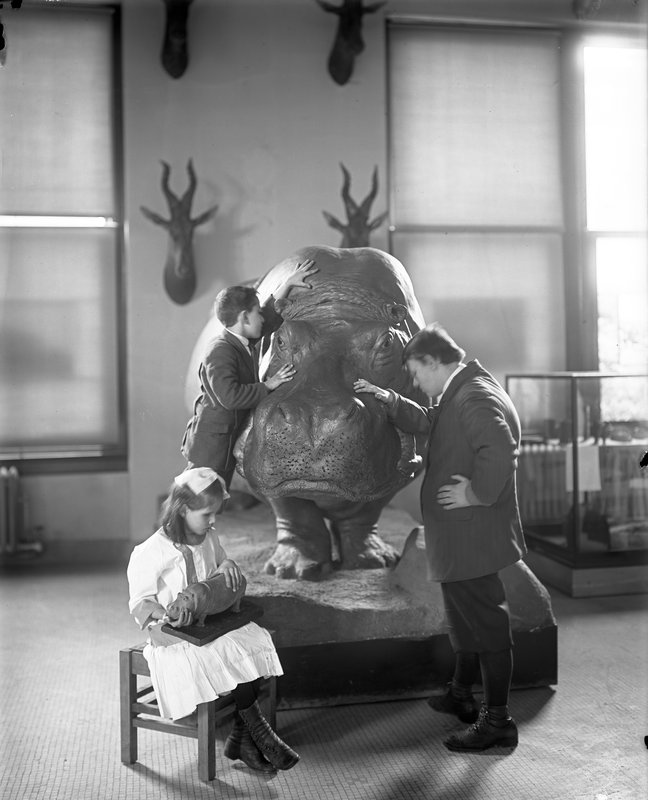 Kids in Dinosaur Hall, July 1927
More students in Dinosaur Hall, this time in December 1929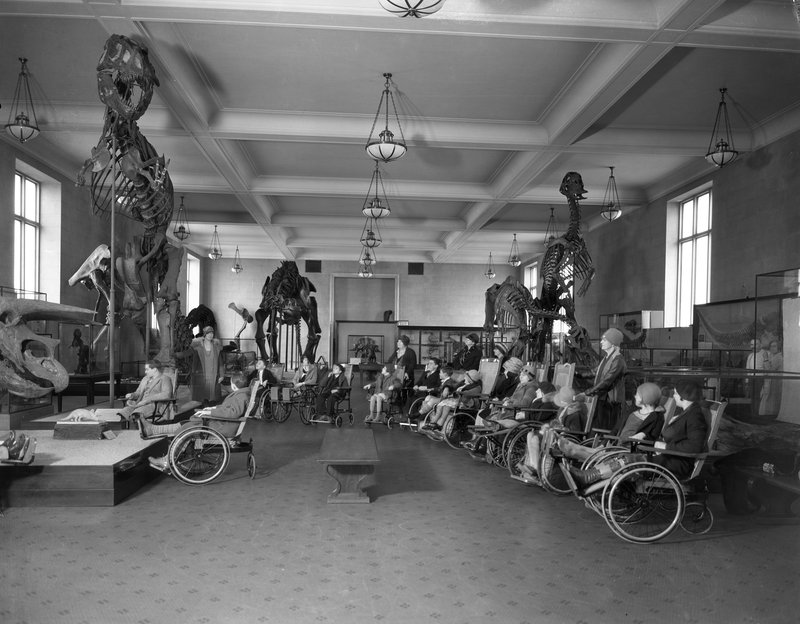 Diving helmet made and submitted by Harry Hanson of Theodore Roosevelt High School, Children's Fair, December 1930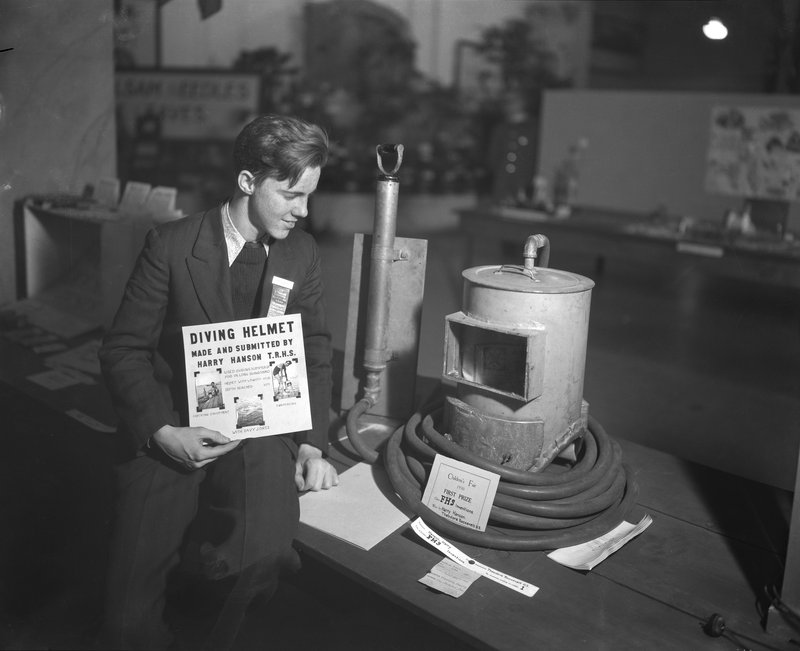 How to do parks the right way! A boy views a display showing Children's Attitude Toward Public Parks at the Children's Fair, December 1931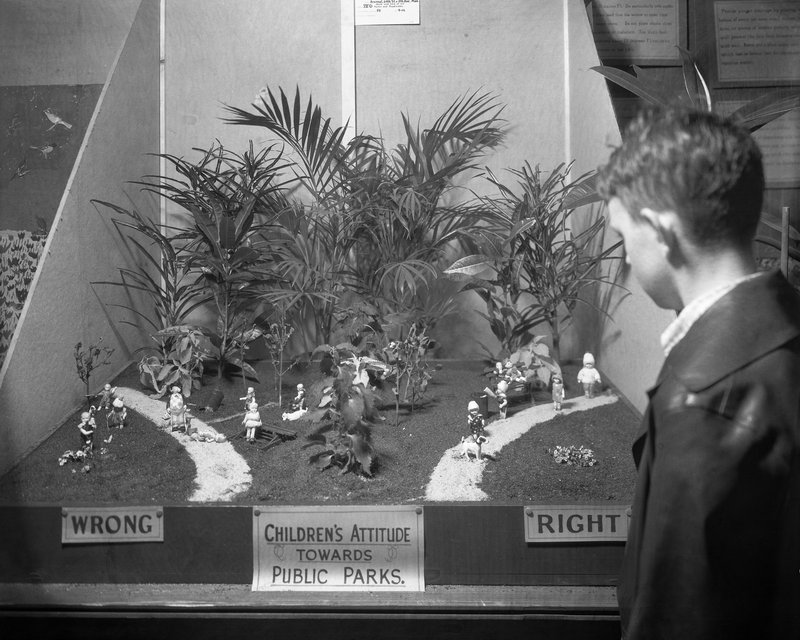 Good advice for campers! Boys viewing display showing Edible Mushrooms at the Children's Fair, December 1931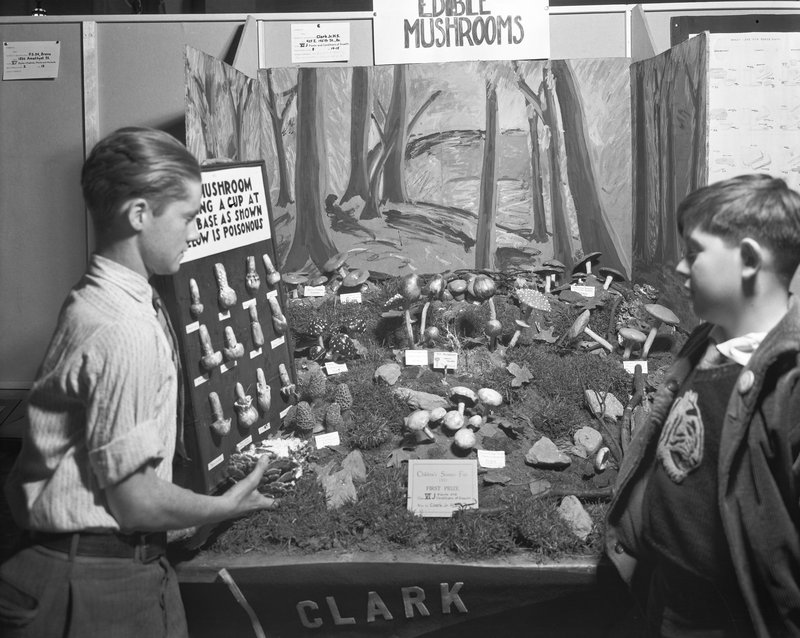 Students on guided tour of the Natural History of Man, December 1937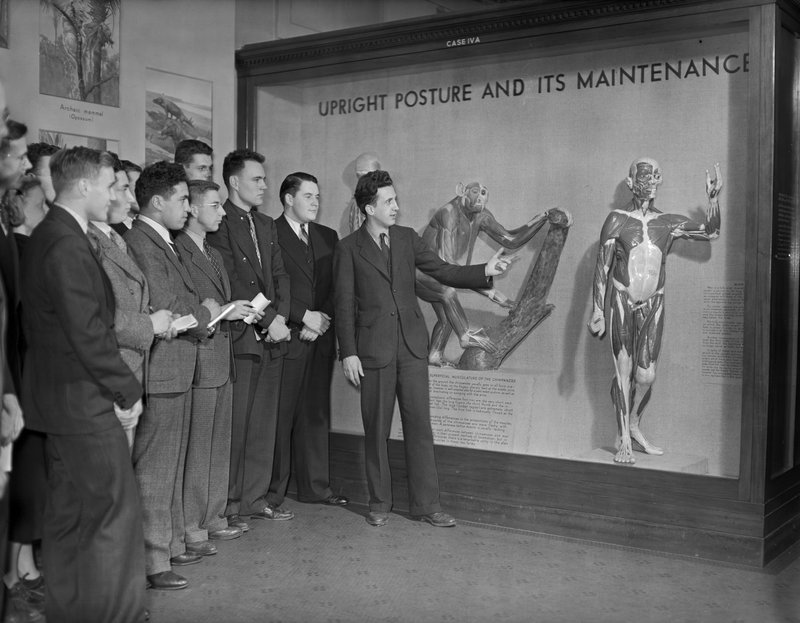 Children doing Native American dances in the Plains Indians Hall, July 1939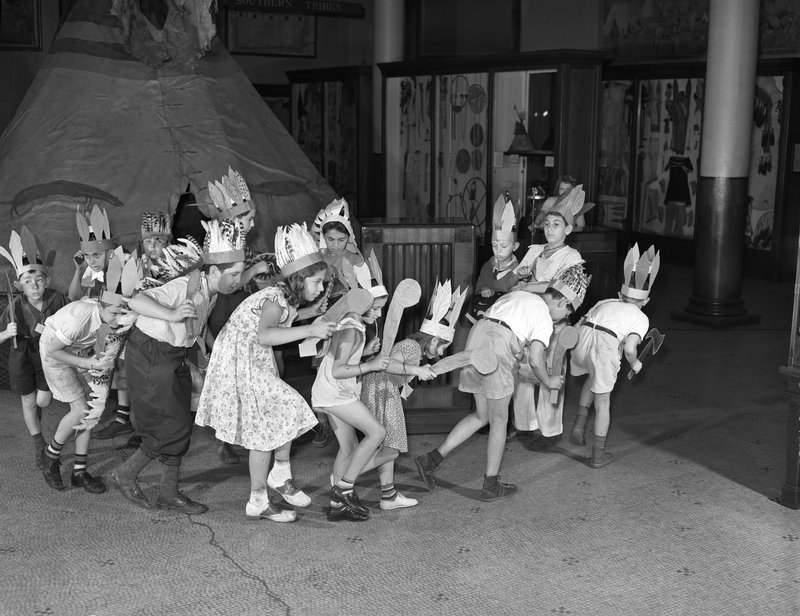 Kids have loved sharks for decades. Here's a picture from the Sea Rovers display, Hall of Fishes, 1948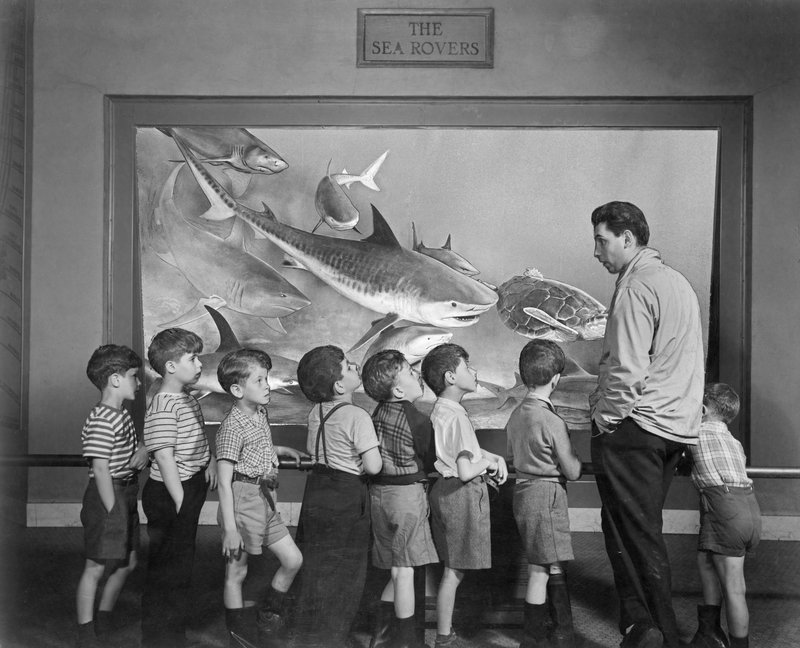 October 1957 — A group of children receiving instruction at the Natural Science Center
Children viewing bronze lions in Akeley African Hall, 1965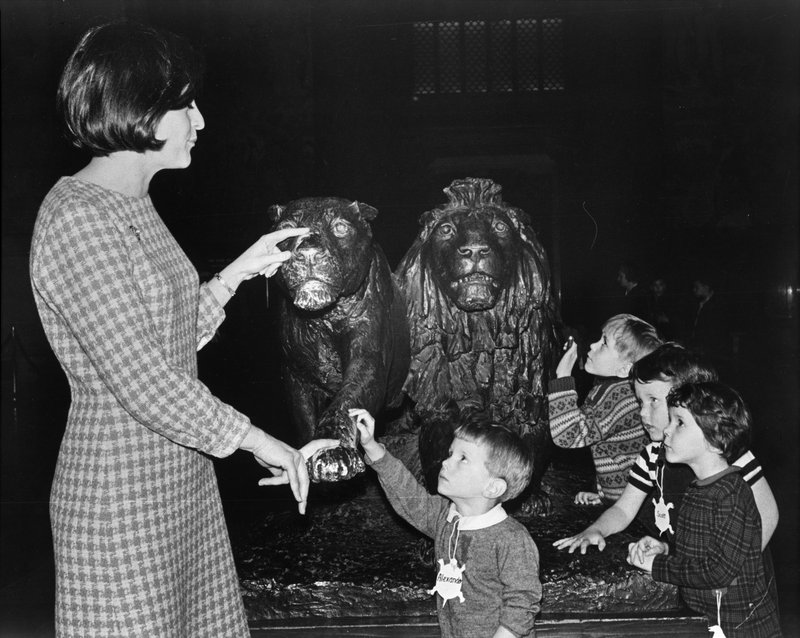 I never did find that historic chrysanthemum but the exhibition would have looked like this one from the Fall Exhibition of the Horticultural Society of New York, November 17-20, 1908.