PODCAST:

The big, brash history of St. Mark's Place, the East Village's most interesting street.
St. Mark's Place may be named for a saint but it's been a street full of sinners for much of its history.
One of the most fascinating streets in the city, St. Mark's traces its story back to Peter Stuyvesant, meets up with the wife of Alexander Hamilton in the 1830s, experiences the incredible influx of German and Polish immigrants in the late 19th century, then veers into the heart of counter-culture — from the political activism of Abbie Hoffman to the glamorously psychedelic parties of Andy Warhol.
And that's when the party really gets started! St. Mark's is known for music, fashion, rebellion and pandemonium. In the 1970s and 80s, clothing stores like Limbo and club nights like Club 57 helped define its character — punk, new wave, alternative, raucous.
---
The Bowery Boys: New York City History podcast is brought to you …. by you!
We are now producing a new Bowery Boys podcast every two weeks. We're also looking to improve the show in other ways and expand in other ways as well — through publishing, social media, live events and other forms of media. But we can only do this with your help!
We are now a member of Patreon, a patronage platform where you can support your favorite content creators for as little as a $1 a month.
Please visit our page on Patreon and watch a short video of us recording the show and talking about our expansion plans. If you'd like to help out, there are five different pledge levels (and with clever names too — Mannahatta, New Amsterdam, Five Points, Gilded Age, Jazz Age and Empire State). Check them out and consider being a sponsor.
We greatly appreciate our listeners and readers and thank you for joining us on this journey so far. And the best is yet to come!
---
Stuyvesant Street superimposed over the planned grid. Ultimately the street was allowed to remain, breaking the grid. By the way, see that green patch at the far right? That was also a cemetery.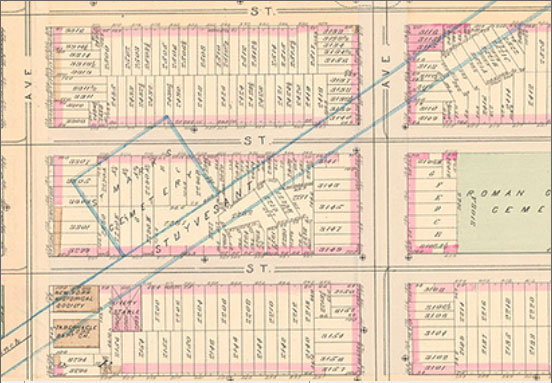 The front of 22 St. Mark's Place from a 1914 history book. (It looks almost identical to 20 St. Mark's, the old Daniel LeRoy House, which is still there.). "It had a tea room in the rear of the first floor, which [the tenant] altered into a library, constructing a bathroom in connection with it. A new bedroom was added above the library, and in the basement was installed a cook." [source]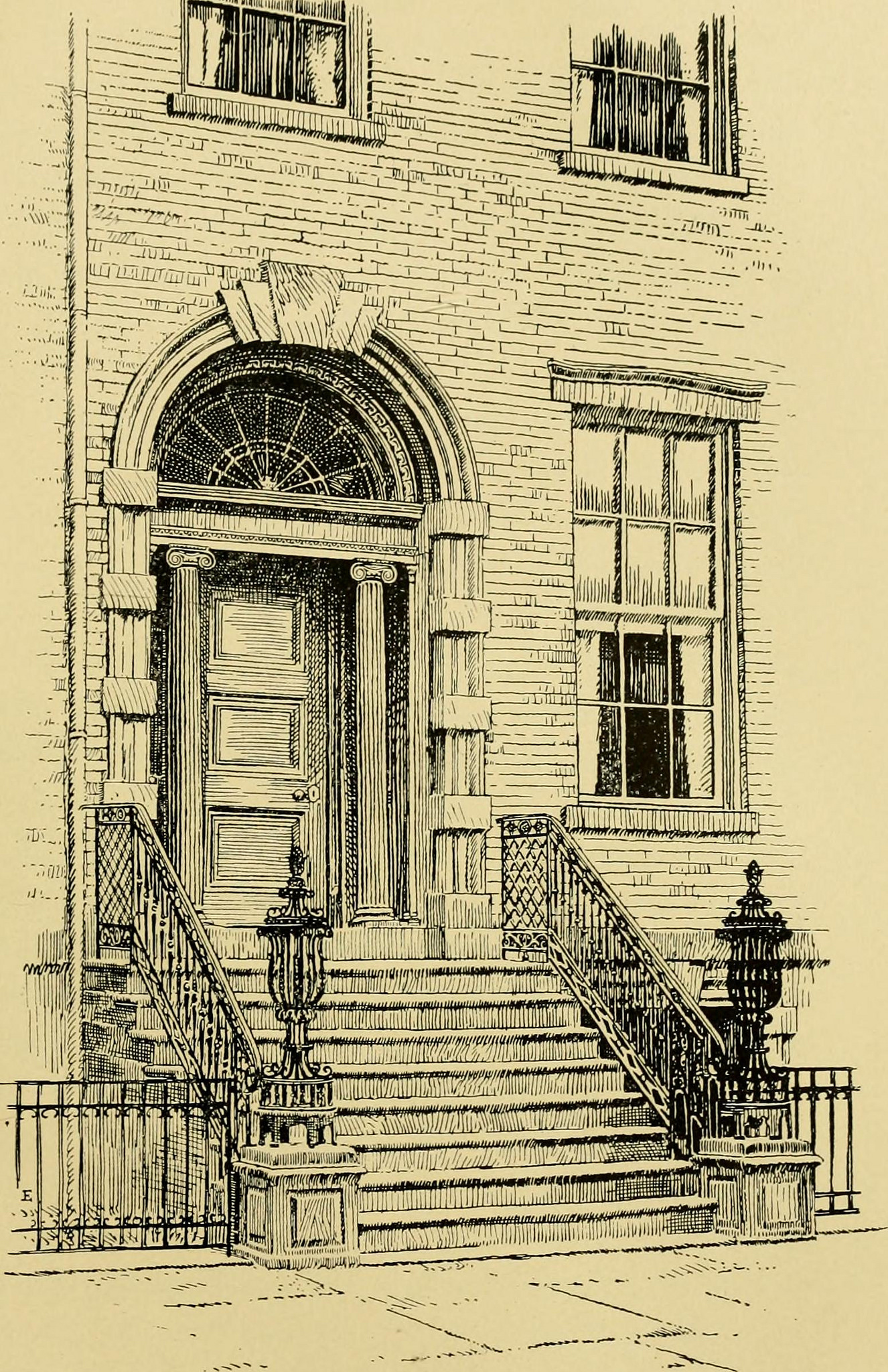 Deutsch-Amerikanische-Schützen Gesellschaft (German-American Shooting Society) building, 12 St. Mark's Place, pictured here in 1975 in a photograph by Edmund Gillon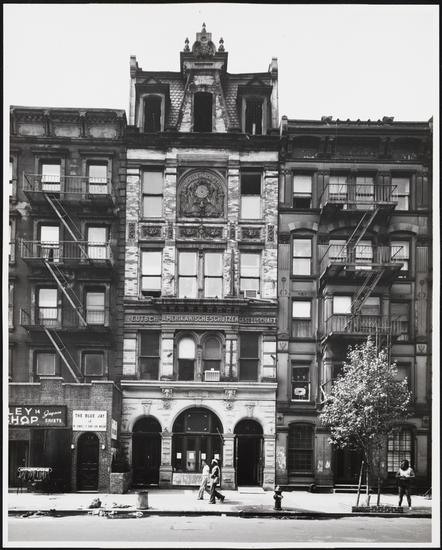 St. Mark's Place and Third Avenue in 1914, the same year as the shootout at Arlington Hall! The Third Avenue elevated train framed St. Mark's on the west end, the Second Avenue elevated (which actually ran along First Avenue in the East Village) to the east.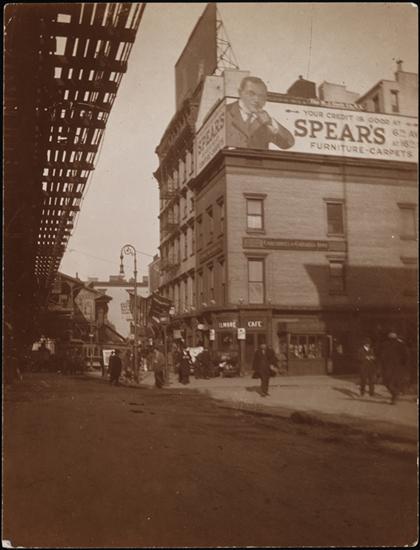 The mugshot of Dopey Benny whose gang was involved in the shootout which killed a city official.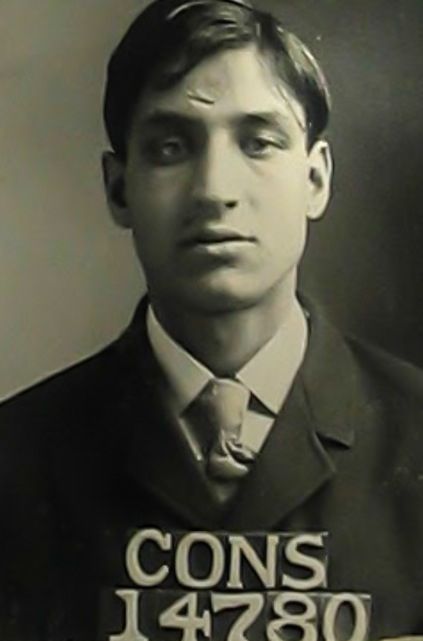 A photo by Victor George Macarol of the boutique Manic Panic (and a man in meditation), 1975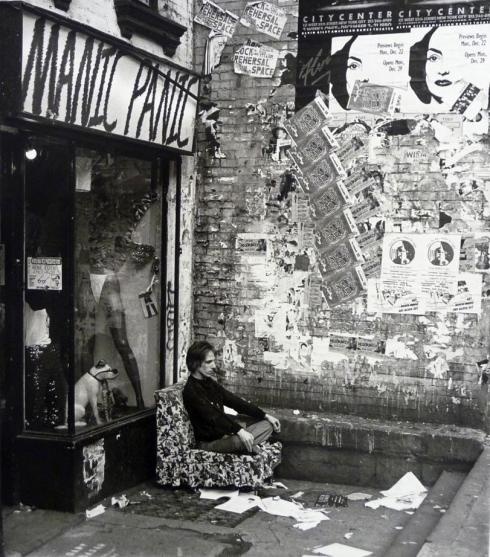 The south side of St. Mark's Place, 1975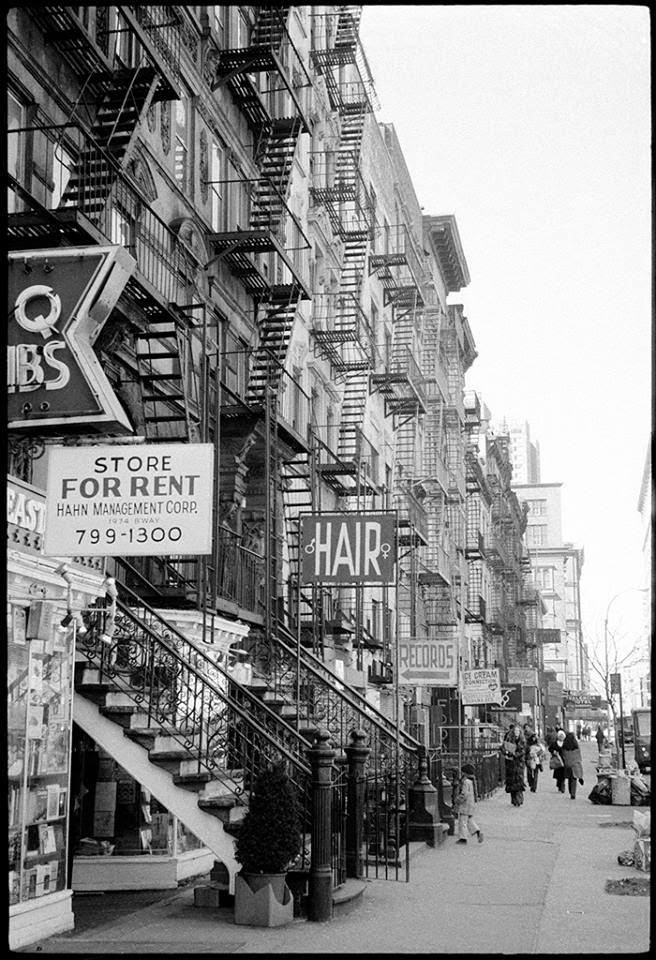 Crowds waiting to get into the Electric Circus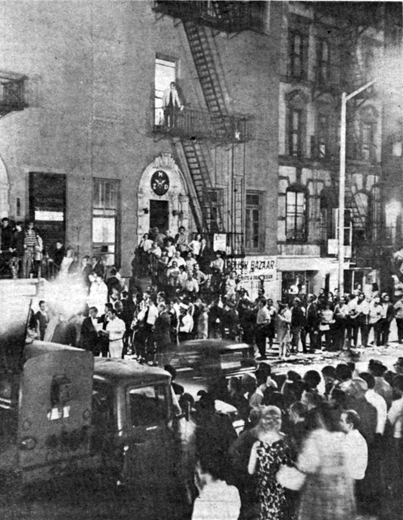 A flyer for Trash and Vaudeville…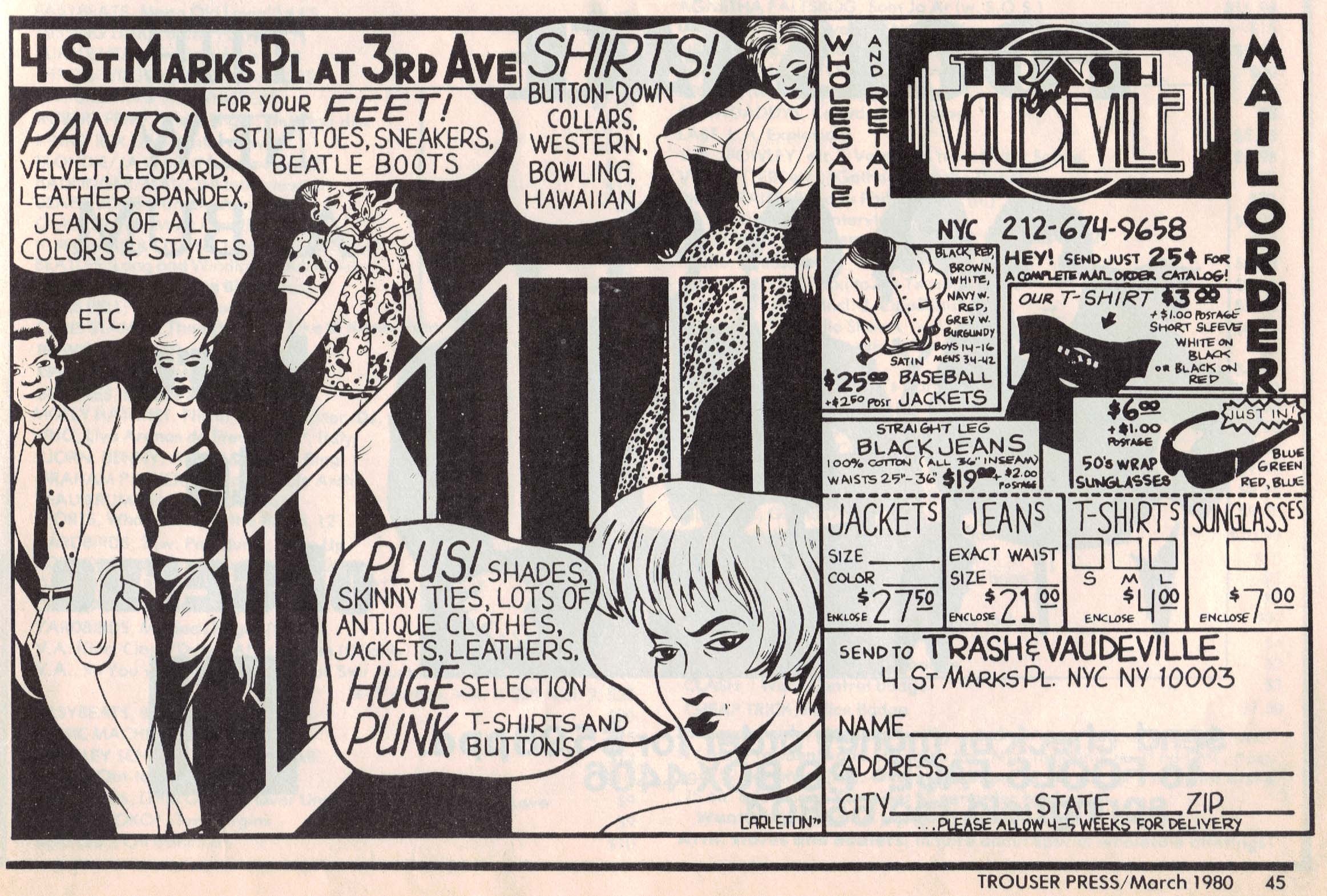 Keith Haring performing at Club 57 in a themed evening called Acts of Live Art. For more information on Club 57, you can read my earlier article about this extraordinary club here. Dazed has a pretty great article about the place here.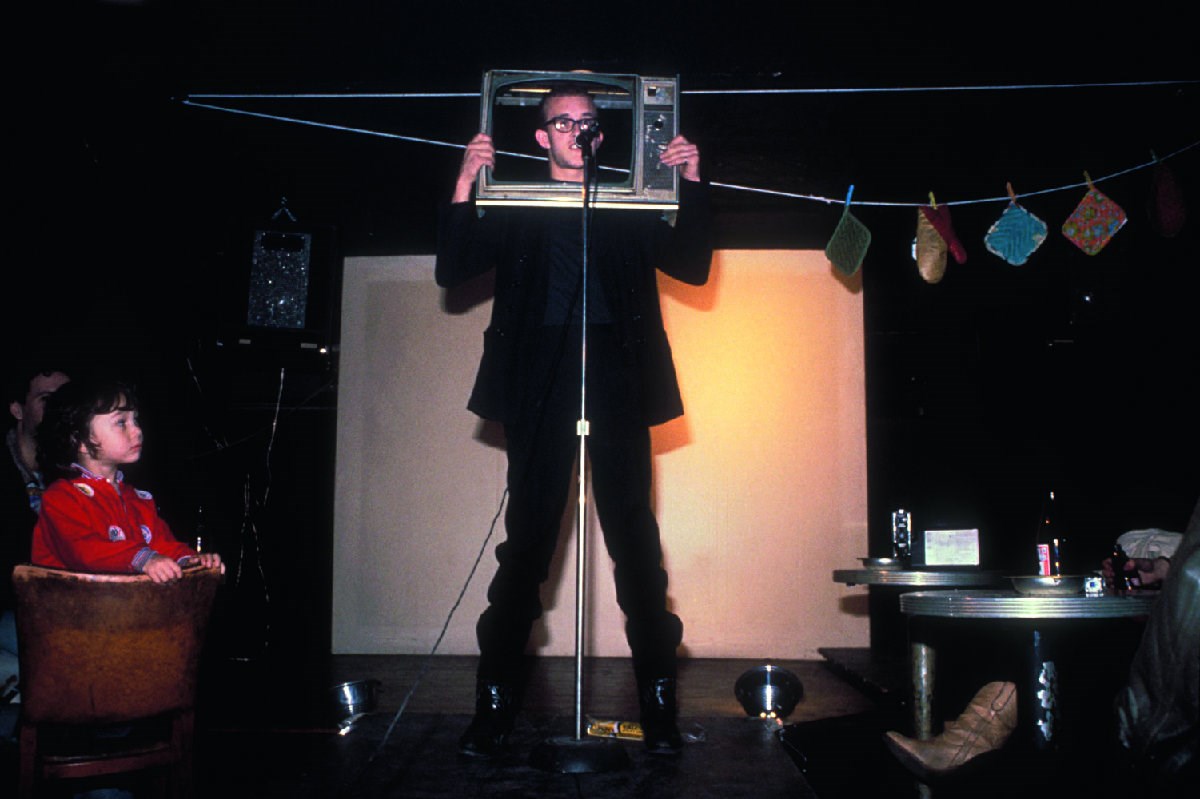 Coney Island High, a pivotal East Village venue during the 1990s.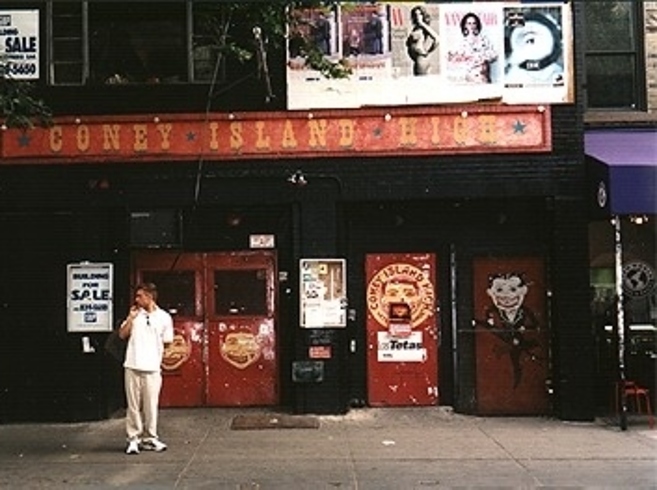 Top photo — St. Mark's Place in 1978, Photos by Leonard Freed / Magnum Photos, care of Vintage Everyday