Pictured above: Releasing carrier pigeons from the rooftop of Madison Square Garden, February 13, 1915. Per the New York Times: Â "More than two dozen homing pigeons were released in New York City on February 13, 1915, as part of the Poultry and Pigeon Show being held in Madison Square Garden.
Officials of the show, pictured above, sent a message of peace, via homing pigeon, to President Wilson, in Washington, DC. On each pigeon's leg was a narrow strip of tissue paper bearing the message: "Universal peace soon will be a god-send"."
The birds made it safely to Washington DC!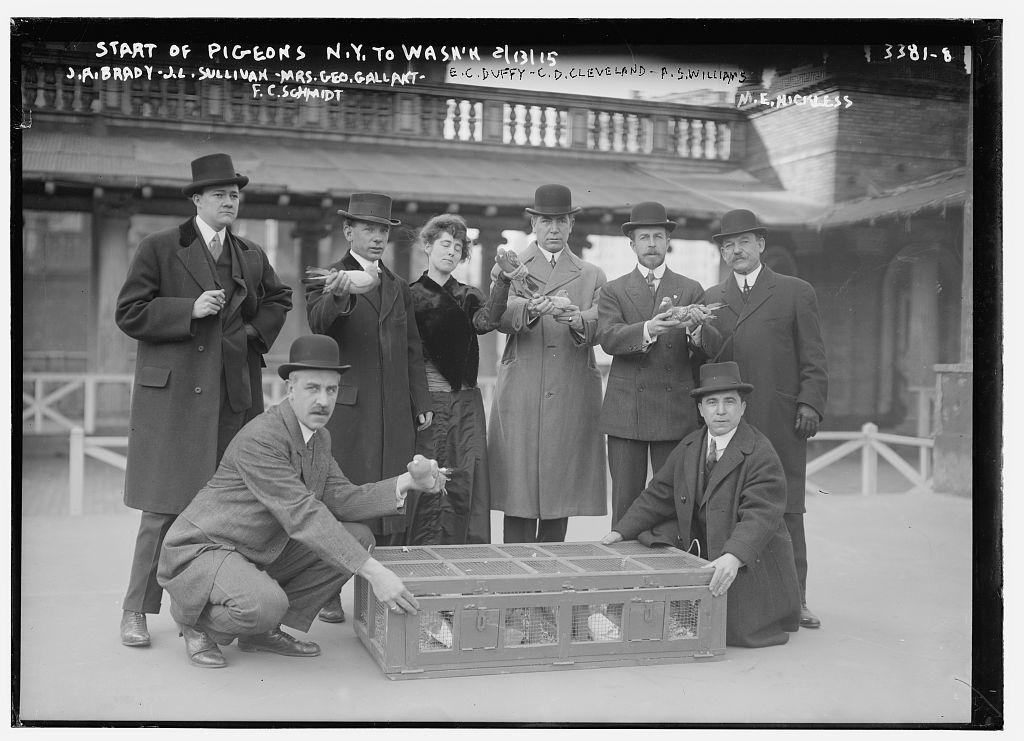 ———————
New podcast this Friday exploring the surprising history of a Brooklyn neighborhood. In the meantime, enjoy these history links of interest:
— Weakening the New York Landmarks Law? Some shenanigans at City Hall could undermine preservation efforts. [New York Times]
— The incredible history of Kossars bialy factory in the Lower East Side. "Morris Kossar thought that opening a bialy-only store would be a good idea. And you have to kinda think about what a concept that is, to open a single-product store that could sustain itself. It's unthinkable today that you could open up a store that only sold one thing." [Gothamist]
— Egyptian mysteries! The top 10 secrets of the Temple of Dendur at the Metropolitan Museum of Art. [Untapped Cities]
—  Take a trip along New Utrecht Avenue and one of Brooklyn's oldest neighborhoods, via the ghost on an elevated train line. [Forgotten New York]
— The curious tale of the lost Peter Cooper house! [Daytonian in Manhattan]
— Superheroes In Gotham at the New-York Historical Society. Catch it before it flies off on Februrary 21!
— A list of Black History Month events hosted by the New York Parks Department! [NYC Parks]