PODCAST
The history of the Brooklyn neighborhood of Greenpoint and the oft-polluted Newtown Creek.
Greenpoint, Brooklyn, has a surprising history of both bucolic green pastures and rancid oil patches. Before the 19th century this corner of Brooklyn was owned by only a few families with farms (and the slaves that tended them).
But with the future borough of Brooklyn expanding at a great rate, Greenpoint (or Green Point, as they used to call it) could no longer remain private.
Industries like ship building and petroleum completely changed the character of Greenpoint's waterfront, while its unique, alphabetically-named grid of streets held an extraordinary collection of townhouses.
By the late 19th century, Polish immigrants would move on the major avenues, developing a 'Little Poland' that still characterizes the neighborhood.
Today big changes are coming to Greenpoint thanks to new housing developments. How will these new arrivals fare next to the notoriously toxic Newtown Creek, a body of water heavily abused by industry?
FEATURING: Charles Pratt, Margaret Wise Brown, Pat Benetar and the alarming smell of cinnamon toast!
The Bowery Boys: New York City History podcast is brought to you …. by you!
We are now producing a new Bowery Boys podcast every two weeks. We're also looking to improve the show in other ways and expand in other ways as well — through publishing, social media, live events and other forms of media. But we can only do this with your help!
We are now a member of Patreon, a patronage platform where you can support your favorite content creators for as little as a $1 a month.
Please visit our page on Patreon and watch a short video of us recording the show and talking about our expansion plans. If you'd like to help out, there are five different pledge levels (and with clever names too — Mannahatta, New Amsterdam, Five Points, Gilded Age, Jazz Age and Empire State). Check them out and consider being a sponsor.
We greatly appreciate our listeners and readers and thank you for joining us on this journey so far. And the best is yet to come!
___________________________________________________________
A map of Greenpoint from an 1896 survey. A list of industries are marked along the waterfront including tanneries, rope and twine manufacturers, a glue factory, glass works and "Wissel's Dead Animal Wharf."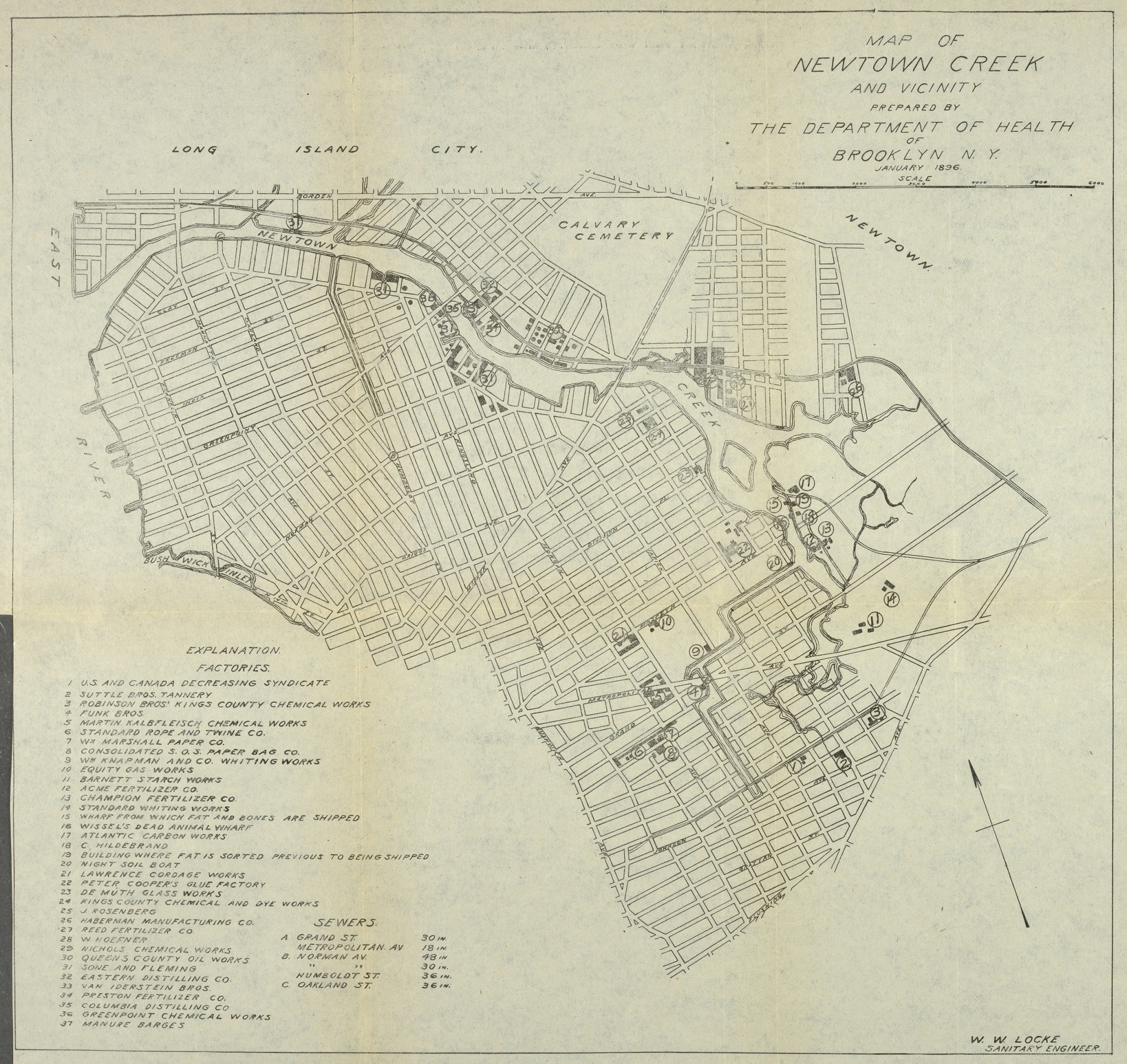 Neziah Bliss, the 'godfather' of Greenpoint due to his marriage into the Meserole family and subsequent development of their former farm and shoreline property.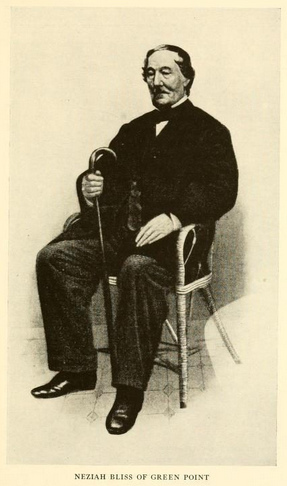 The USS Monitor, made at an iron works in Greenpoint, pictured here July 9, 1862, by Union photographer James F. Gibson.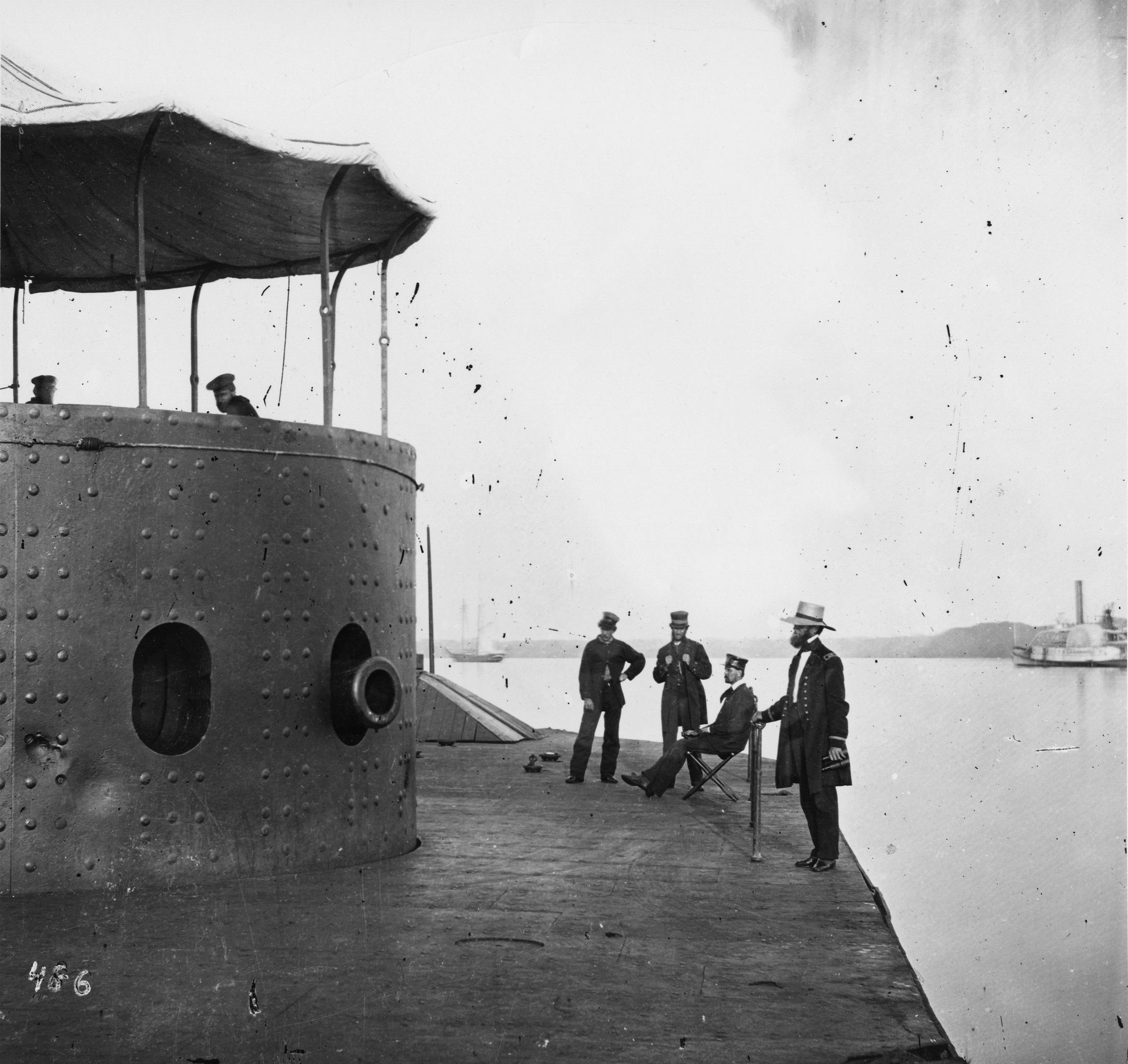 An ad for Eberhard Faber pencils from the 1905 journal Architect and Engineer.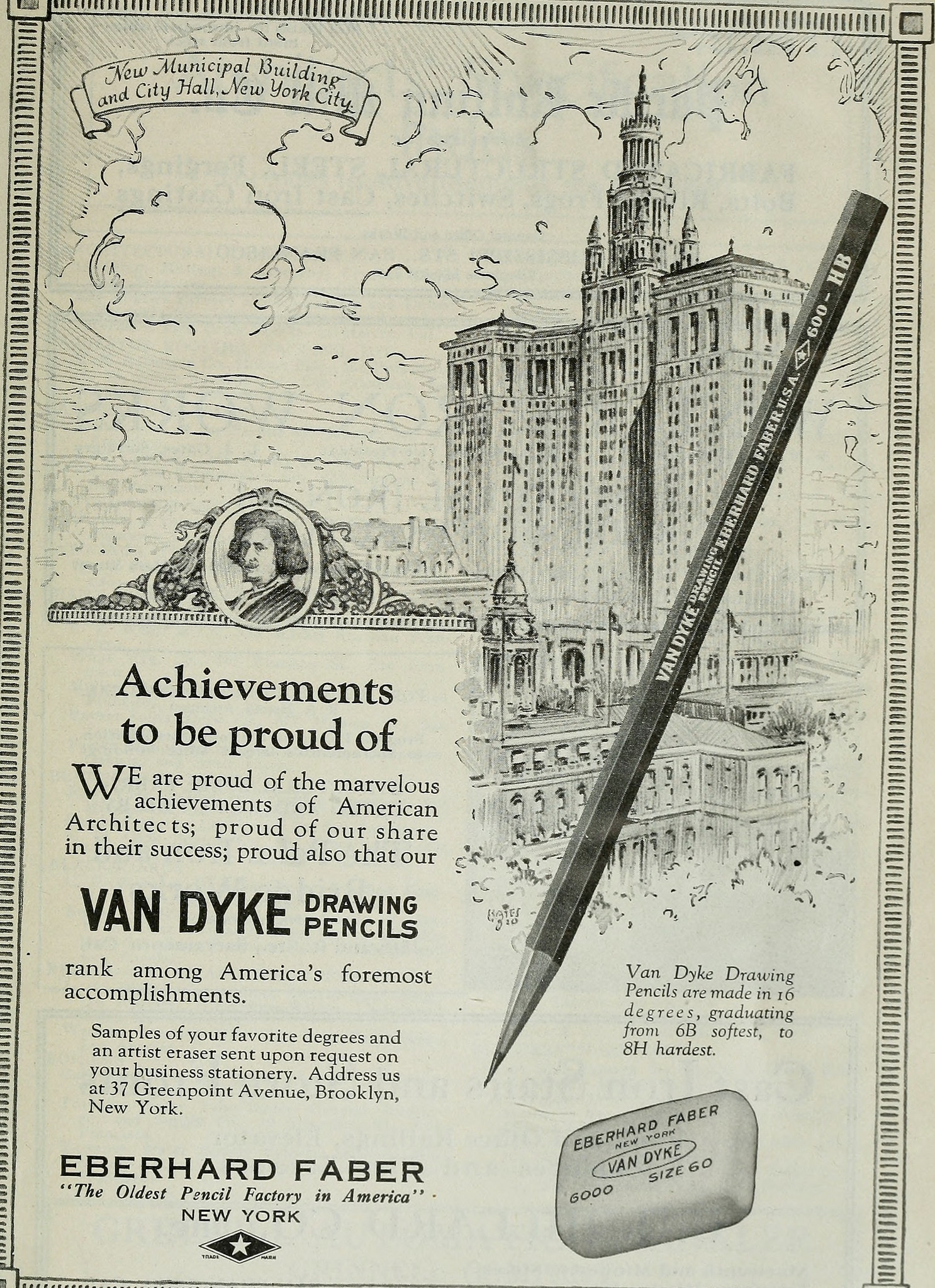 Employees at the Eberhard Faber pencil company in Greenpoint, circa 1915, courtesy Brooklyn Historical Society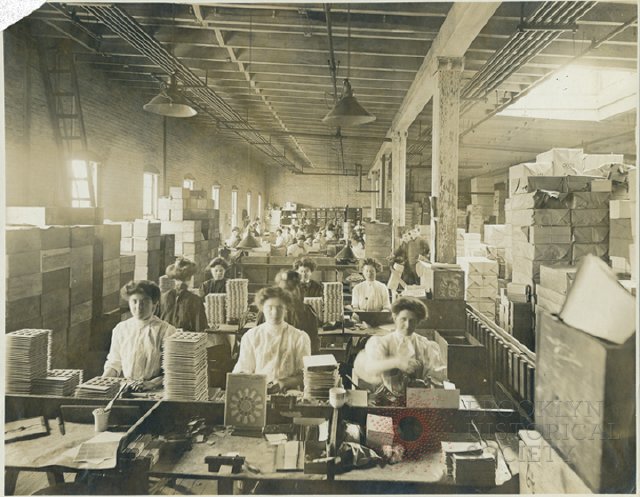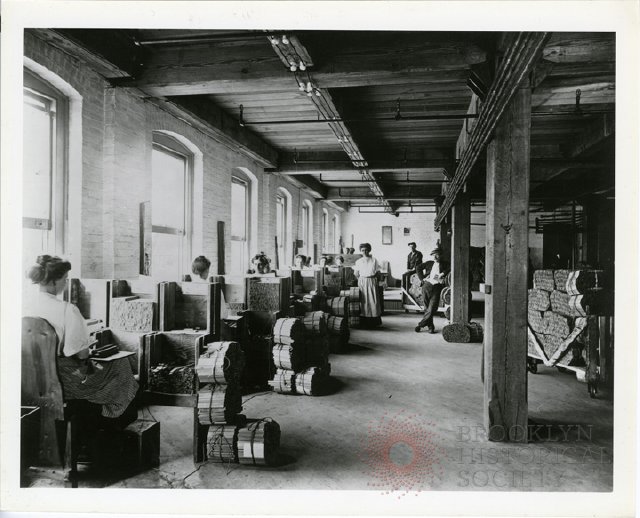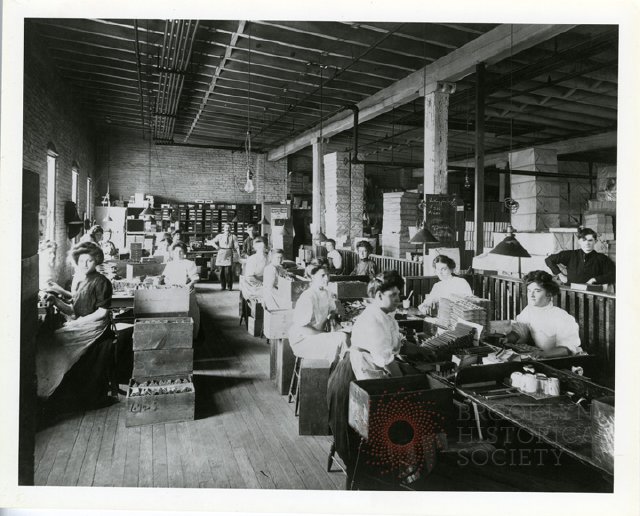 Your standard view of Newtown Creek in the early 20th century.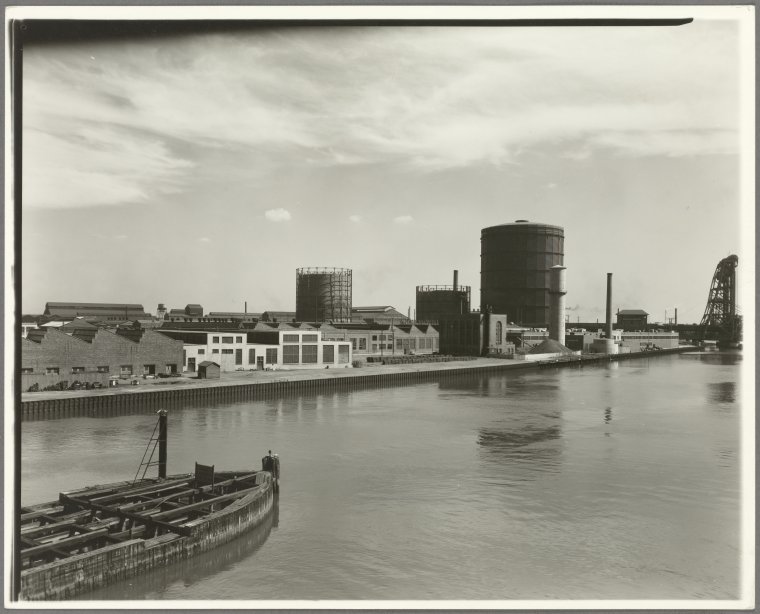 One unusual house at 112 Milton Street. The house is still there but, as part of the Greenpoint Historic District, it's no longer blue.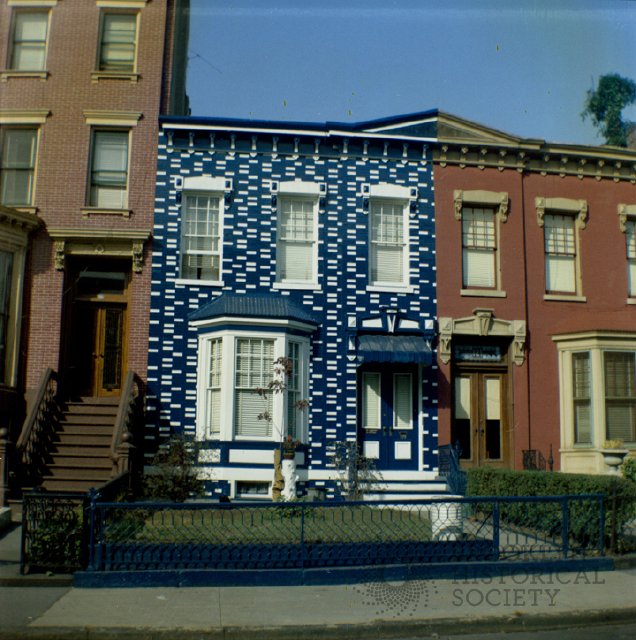 The old Meserole house at 1000 Lorimer Street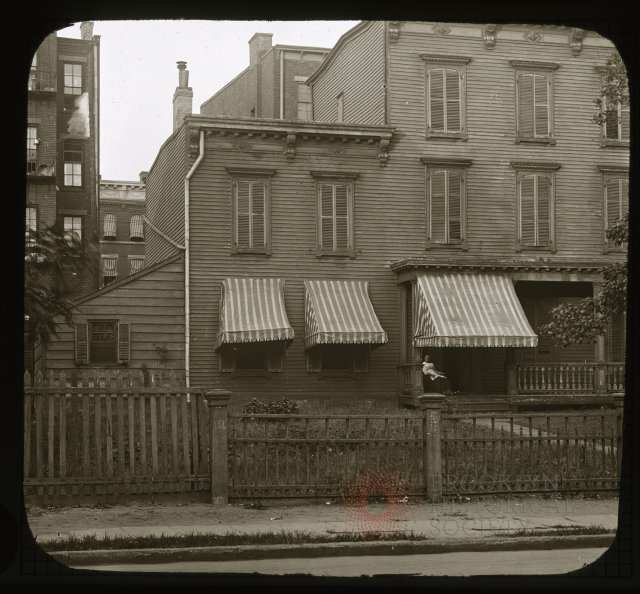 A very fanciful 'place mat' map of Greenpoint Brooklyn. I'm not sure what the original source for this is, but it's courtesy the Box Hotel.
A rather ghastly look at Newtown Creek in 1960, from Apollo Street looking towards the East River.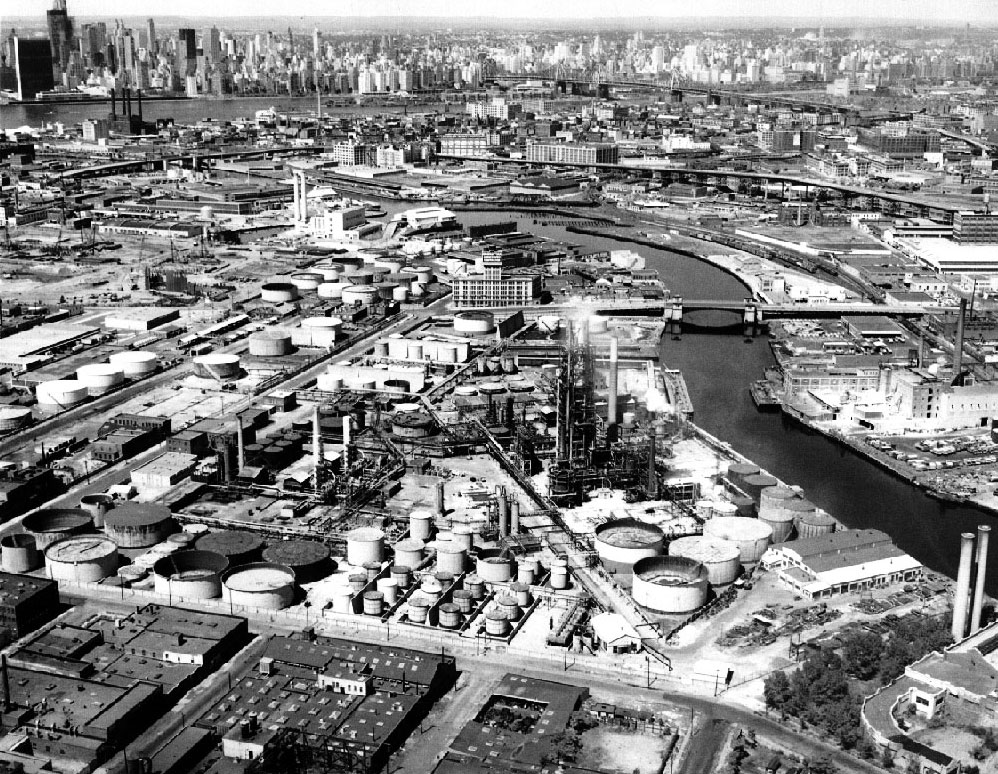 Picture at top: Manhattan Avenue and Bedford Avenue