J. K. Rowling's Fantastic Beasts and Where To Find Them is a prequel of sorts to her wildly popular Harry Potter series. At least, it appears the movie is. The book itself was used within the Potter series as the main character's textbook. Â The new film version, arriving late this year, seems create a whole new cast of magical folks — and places them in old New York, circa 1926.
In the trailer you can spot a host of reinvented locations, from Broadway (somewhere north of the Woolworth Building) to the Chelsea Piers. A camera zooms over trolley car lines somewhere in Manhattan, and characters appear mysteriously along cobblestone streets and catacombs.
But perhaps the most interesting shot (for history geeks, that is) is the opening shot of New York's skyline: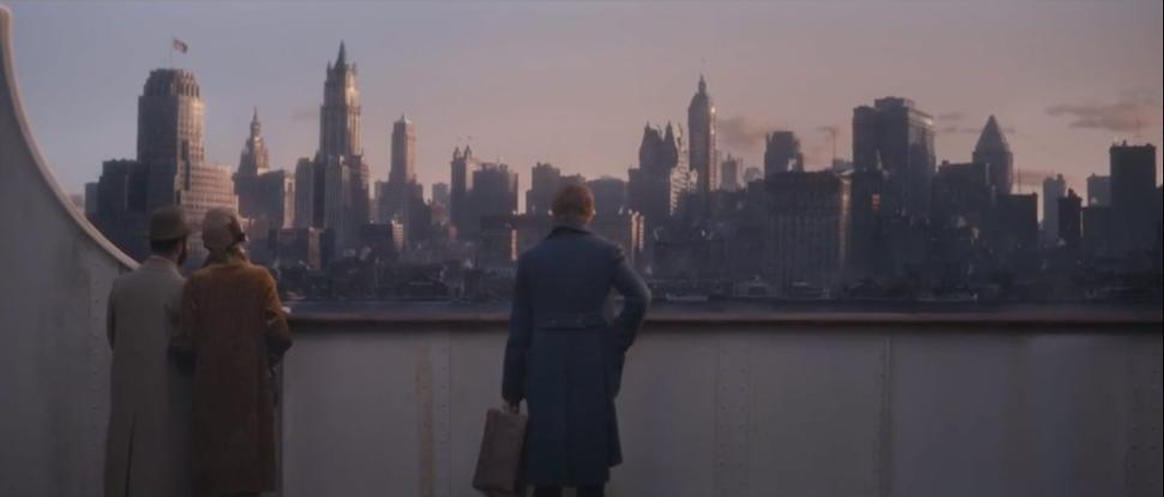 For comparison here's a photograph (courtesy the National Archives) of lower Manhattan in 1926: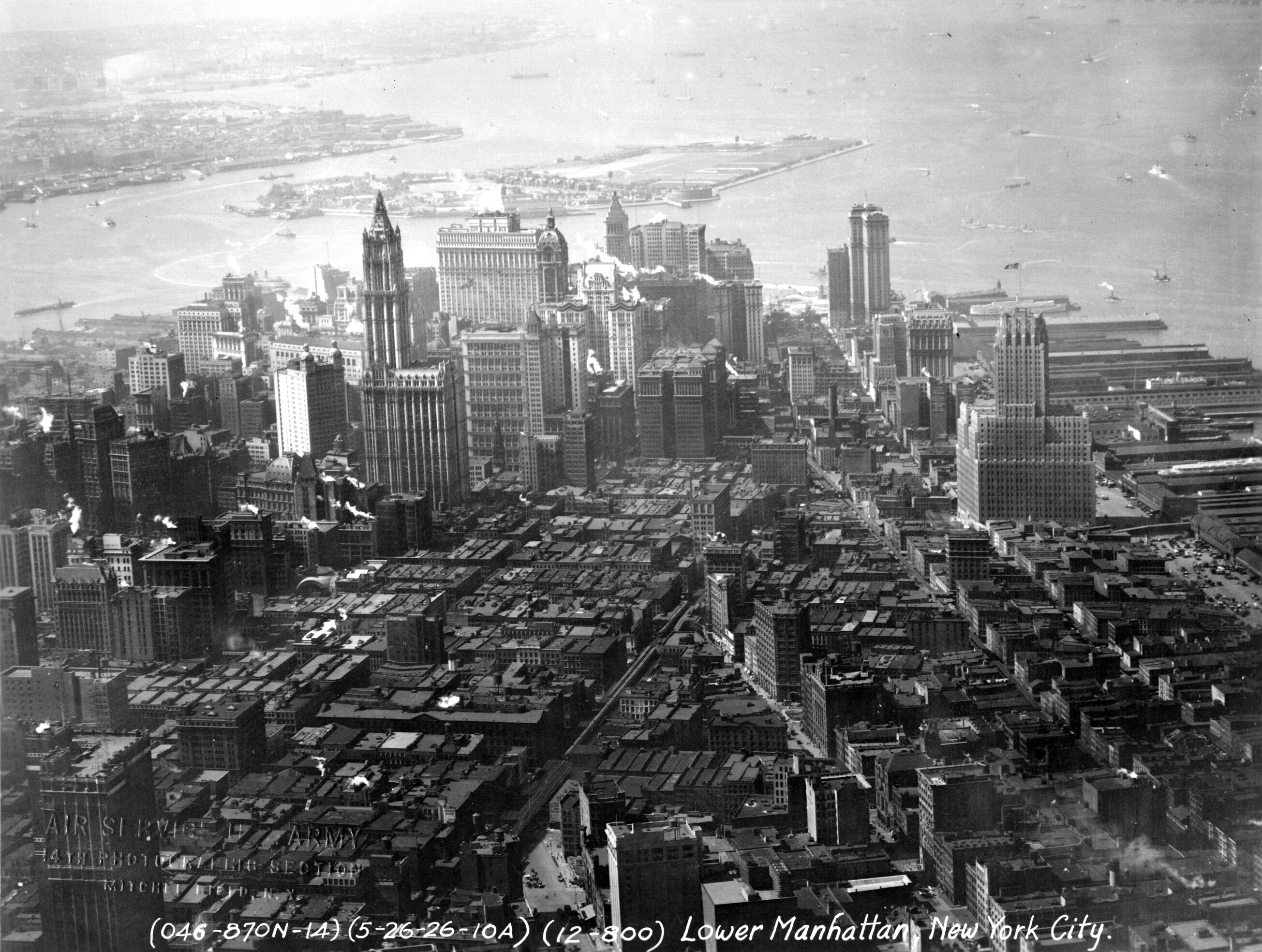 The two most recognizable buildings — the Woolworth and the Singer Building — strike the most interesting profiles in both pictures. Â The Woolworth is the tallest building in the world in 1926, a title once held by the Singer in 1908. Â The Woolworth is of course still with us but the Singer was torn down in 1968.
What other potential landmarks appear in this trailer?
---
Thanks to Michael Raisch on Twitter for the post idea!