— Big Bowery Boys book news! The release date for Adventures In Old New York got pushed back to June a couple weeks but for the best reason ever — the book is enormous, almost 500 pages, and full of spectacular images. It's really shaping up to become an attractive, entertaining and usable book. We cannot wait for you to see it.
You can pre-order the book on Amazon, Barnes and Noble or at your local book store. On Amazon you can buy it for a discount with Hamilton: The Revolution, the official book of the Hamilton musical! The book is also going to be available digitally, and you can already pre-order it for the Nook.
— The Tale of Belvedere: Â Meanwhile I was featured on a recent episode of the Travel Channel's Mysteries at the Castle, talking about the history of Belvedere Castle, the dreamlike 'folly' in Central Park. It was Episode 3.13, originally broadcast on March 31. Â You can catch it in reruns, watch it on-demand or on iTunes!
Below: Central Park's fairytale weather station in a postcard dated sometime early 1900s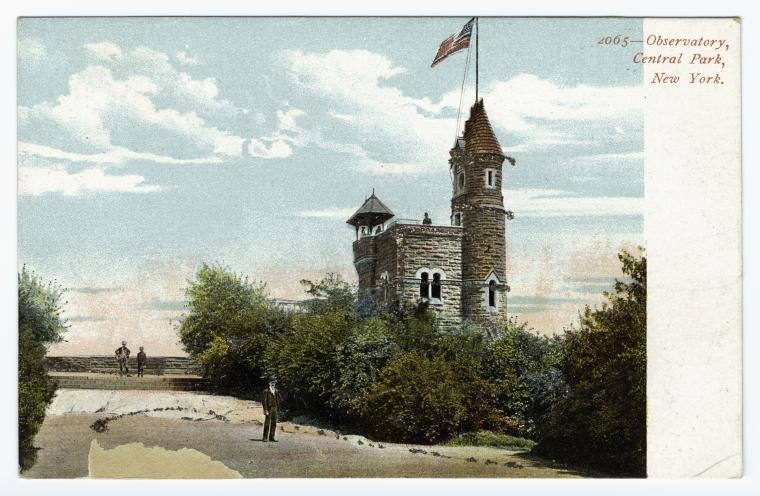 Some links that you may find of interest;
— Treasure Hunt: Where in New York City you can find beautiful examples of Gaustavino's amazing tile work — from grand spaces (or, more specifically, Grand Central) to hallowed halls (the Cathedral of St. John the Divine). [Gothamist]
— On Montague: A unique view of Brooklyn  Heights in the 1970s/ [Brooklyn Historical Society]
— Now Playing: The tale of one of New York's most unique performance spaces — the Neighborhood Playhouse in the Lower East Side. [Daytonian In Manhattan]
— Opening This Week: Class Divide, a movie about the High Line and the gentrification in Chelsea. [Vanishing New York]
Coming up tomorrow: The new Bowery Boys podcast. Tom goes on the road to find the food of the past!
And now, in honor of tonight's historical Democratic presidential debate at the Brooklyn Navy Yard, a look at some less volatile events there over the years. (Yes, these are pictures during times of war. Modern campaigning is tough!):
These images are all courtesy Library of Congress, dated between 1910-1920
Launch of the USS New Mexico — April 1917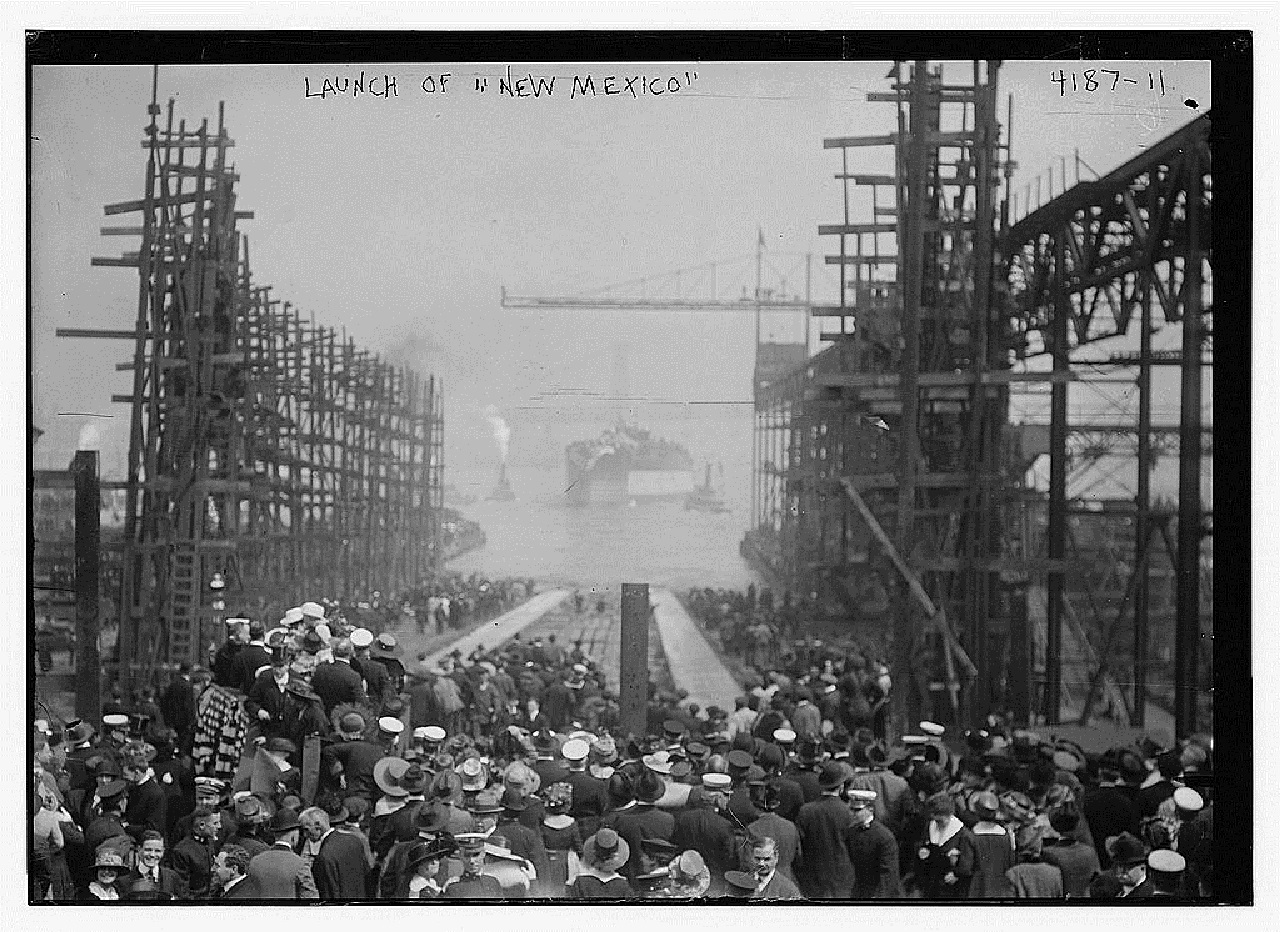 A few images of Japan's Admiral Togo Heihachiro touring the Navy Yard in August 1911: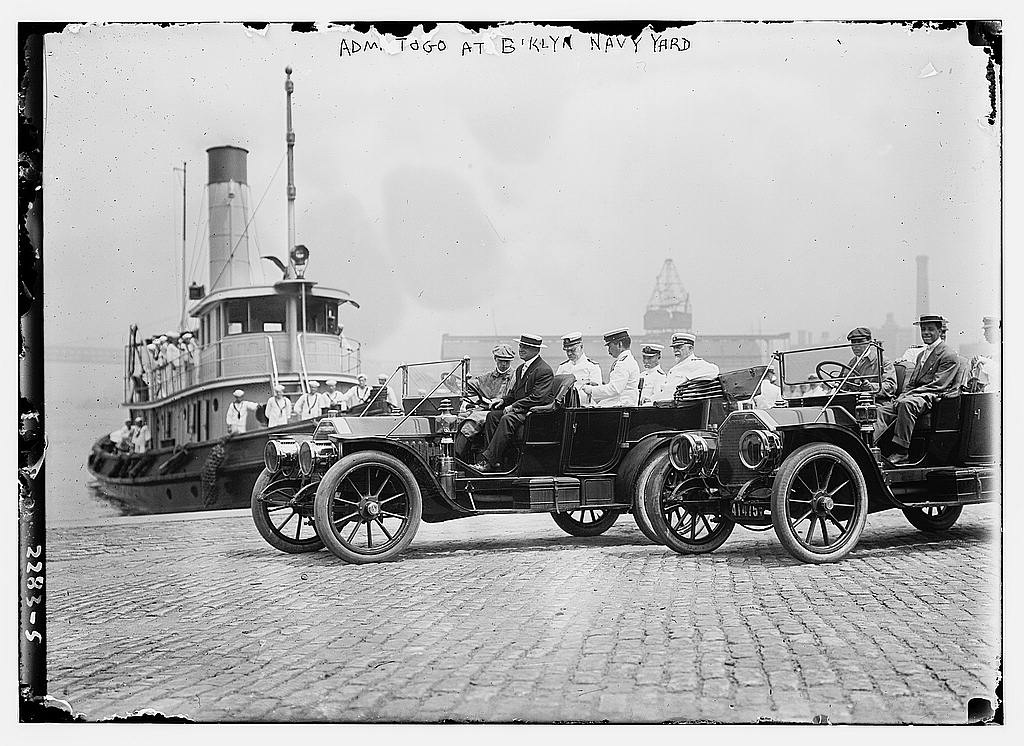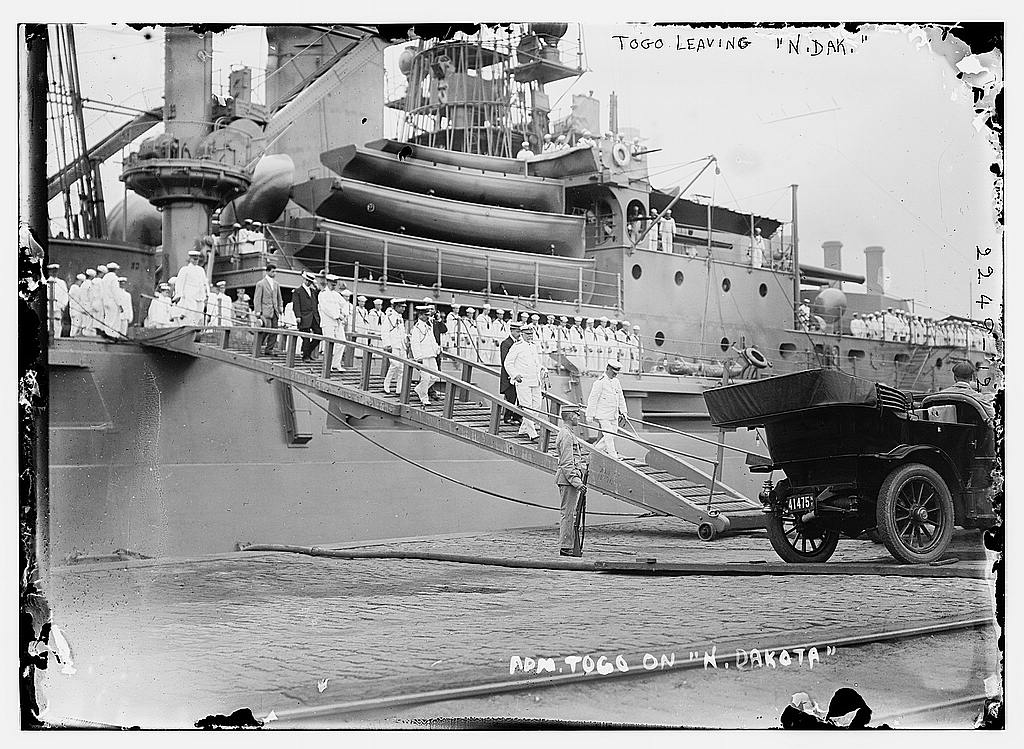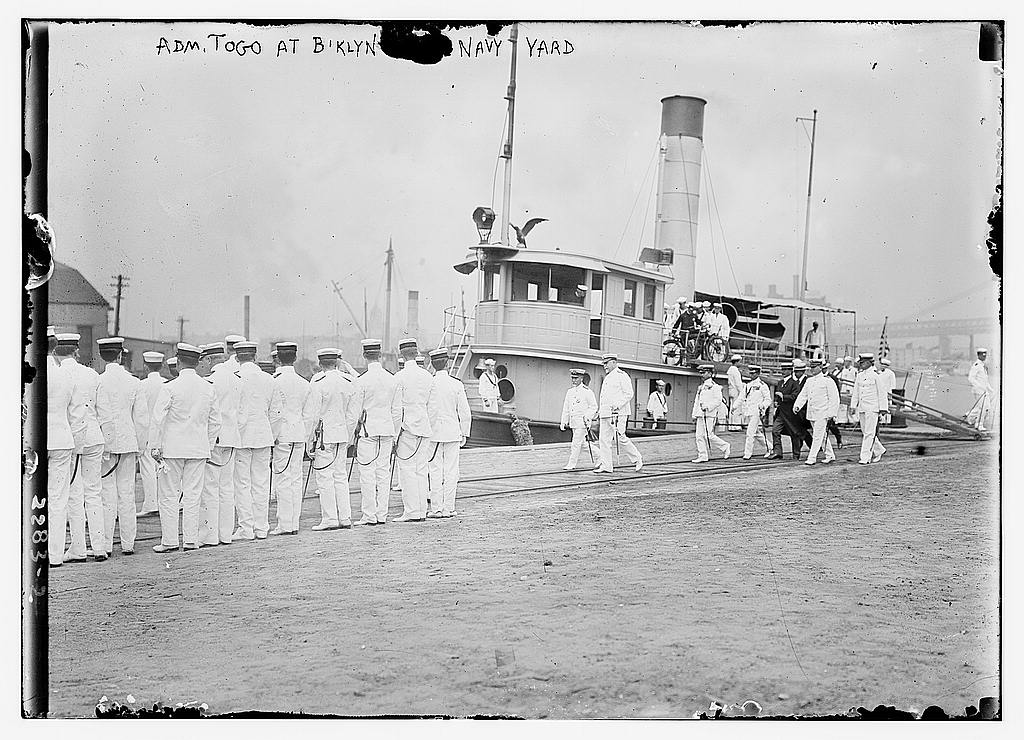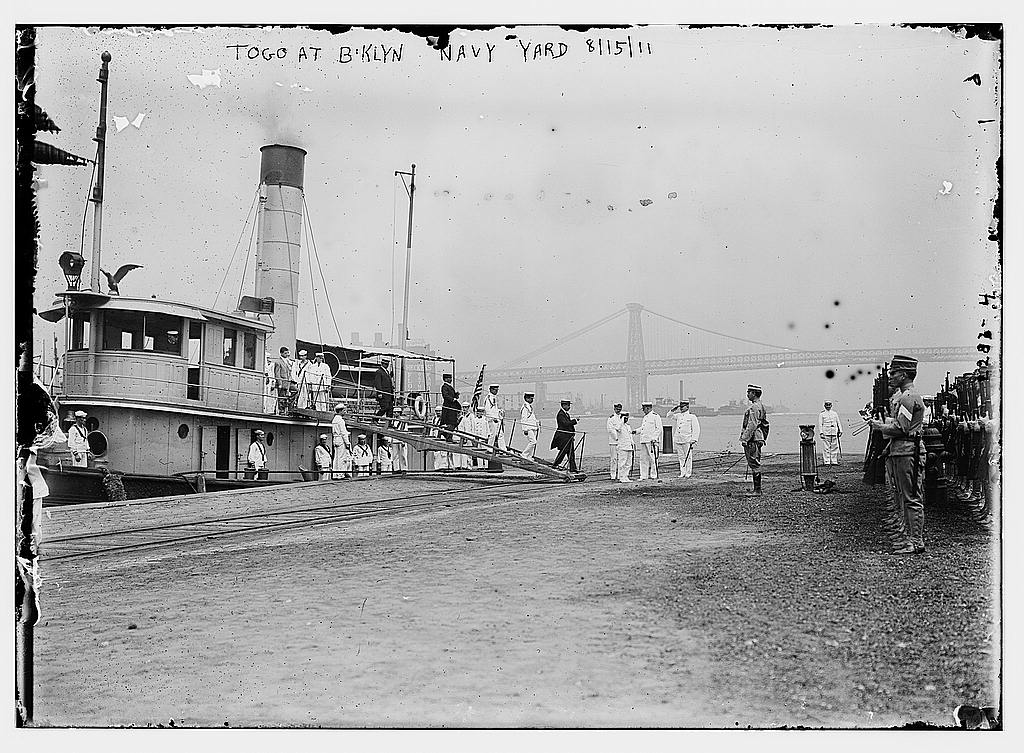 Armed up on the USS New York with visiting children during Christmas.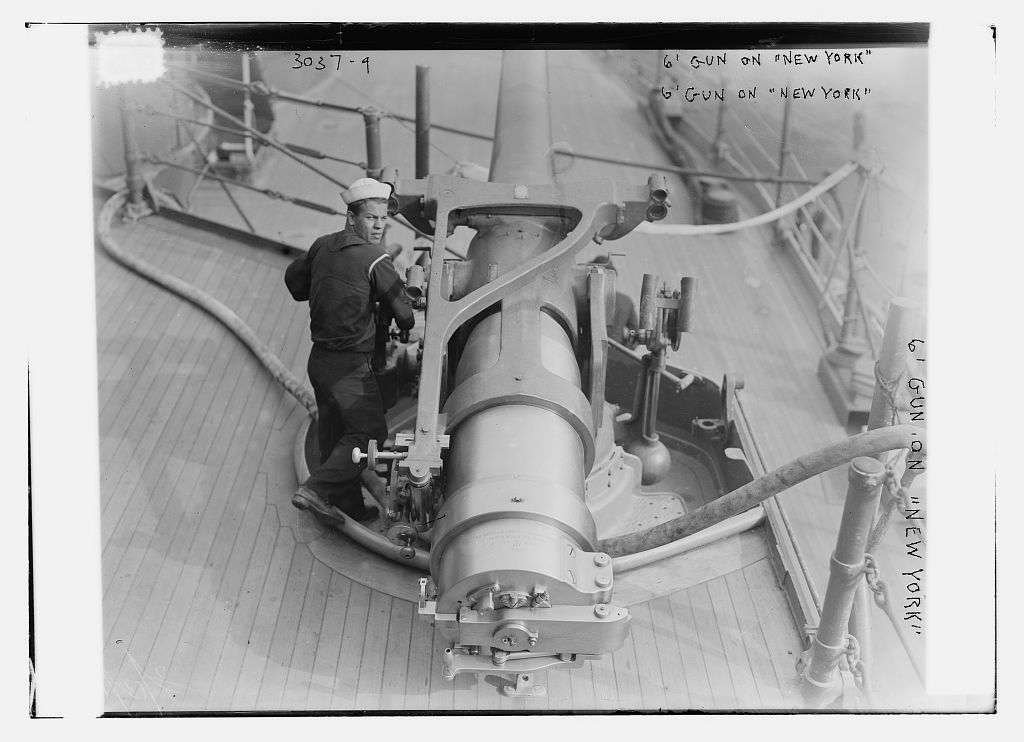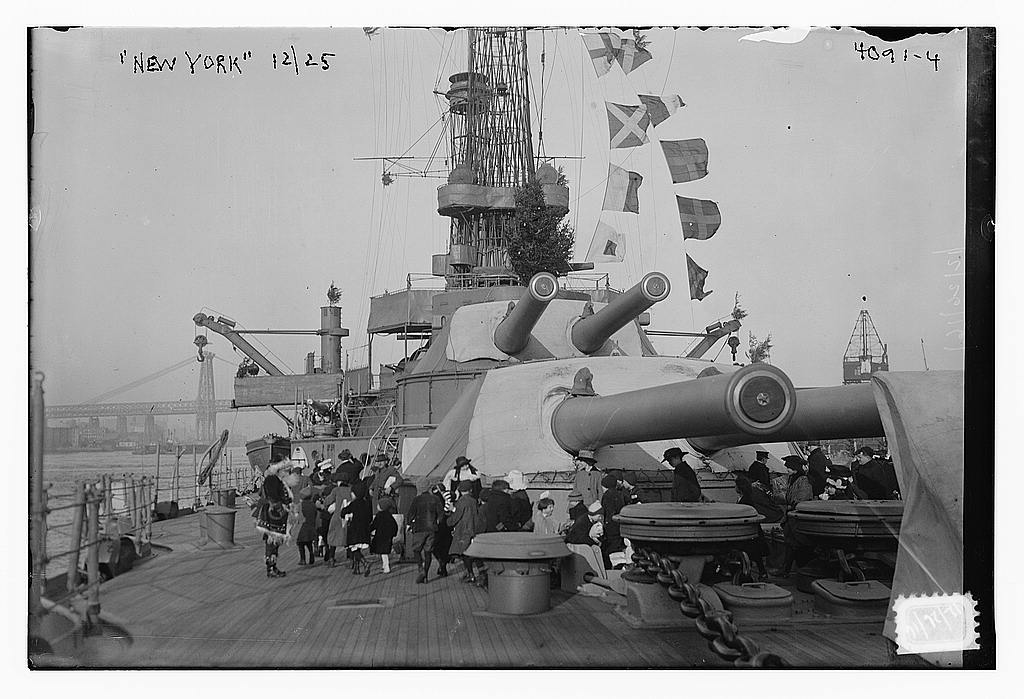 At the launch of the USS Arizona, June 1915