PODCAST

A flavorful walk through the Lower East Side, exploring the neighborhood's most famous foods.

Join Tom as he experience the tastes of another era by visiting some of the oldest culinary institutions of the Lower East Side. From McSorley's to Katz's, Russ & Daughters and Economy Candy — when did these shops open, who did they serve, and how, in the world are they still with us today? He explores the topic with author Sarah Lohman of the Four Pounds Flour blog.
---
The Bowery Boys: New York City History podcast is brought to you …. by you!
We are now producing a new Bowery Boys podcast every two weeks. We're also looking to improve the show in other ways and expand in other ways as well — through publishing, social media, live events and other forms of media. But we can only do this with your help!
We are now a member of Patreon, a patronage platform where you can support your favorite content creators for as little as a $1 a month.
Please visit our page on Patreon and watch a short video of us recording the show and talking about our expansion plans. If you'd like to help out, there are five different pledge levels (and with clever names too — Mannahatta, New Amsterdam, Five Points, Gilded Age, Jazz Age and Empire State). Check them out and consider being a sponsor.
We greatly appreciate our listeners and readers and thank you for joining us on this journey so far. And the best is yet to come!
---
A groovy bite: How has Katz's Delicatessen managed to last so long? This picture was taken in 1975 but it could have easily have been taken today with a black-and-white filter slapped over it.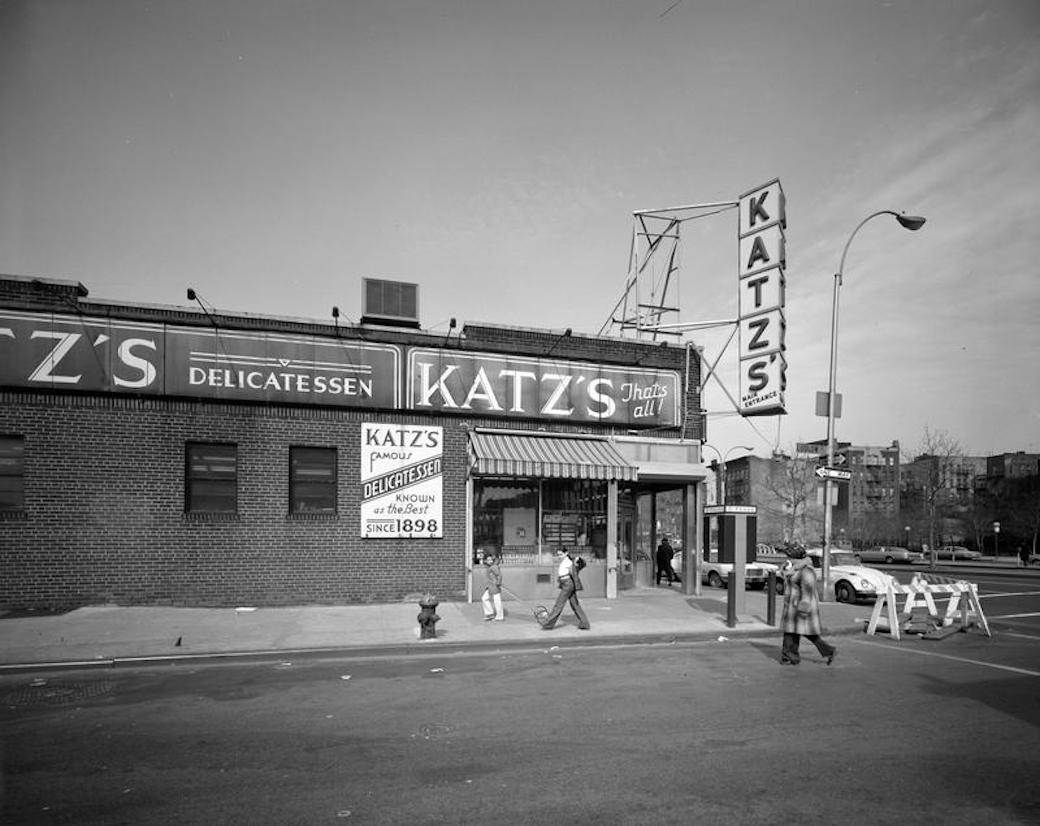 (Photo by Edmund Vincent Gillon, 1975, courtesy Museum of the City of New York)
Another timeless classic — McSorley's Old Ale House, in a photo taken by Berenice Abbott, 1937. (Ms. Abbott would have been one of the only women even allowed into McSorley's in 1937!) How has this bar managed to stay open — and look virtually the same for over a century?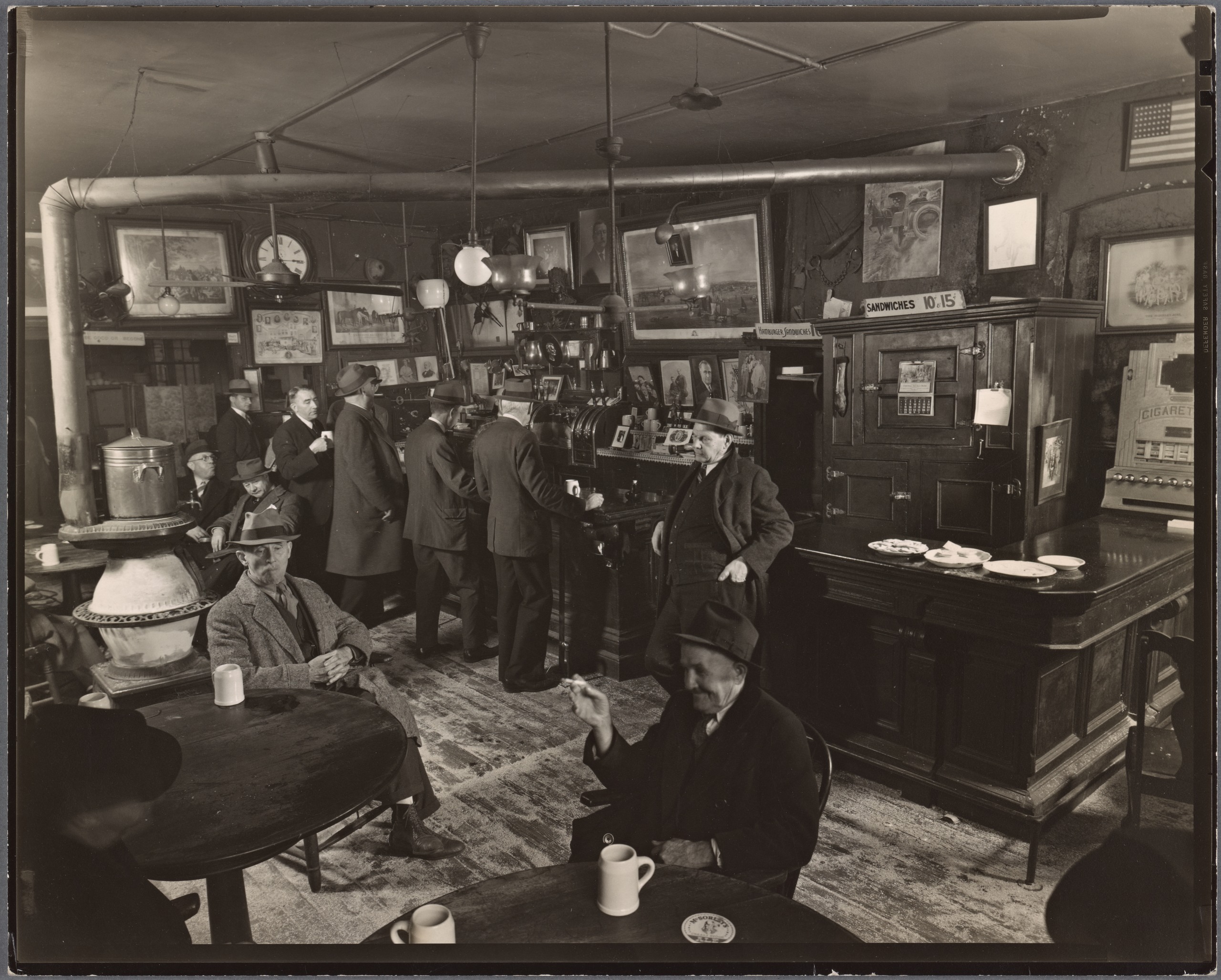 The Russ and Daughters interior before a renovation that widened the store.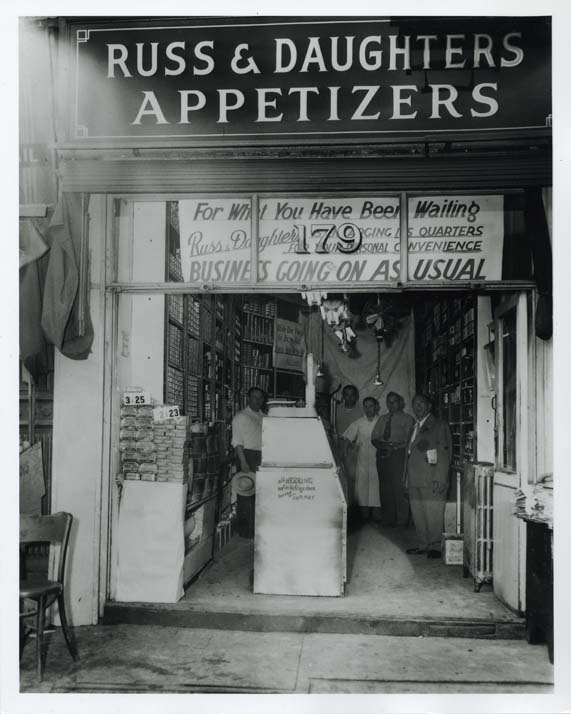 A potato merchant in the Lower East Side. It was because of the proliferation of these peddlers that the city eventually opened the Essex Street Market in the 20th century.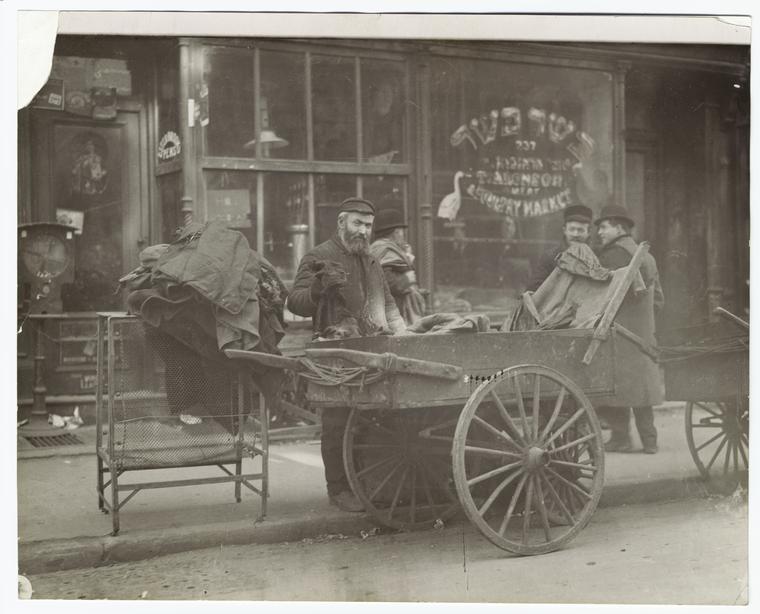 Tom, recording on the road at McSorley's Old Ale House, being a day drinker!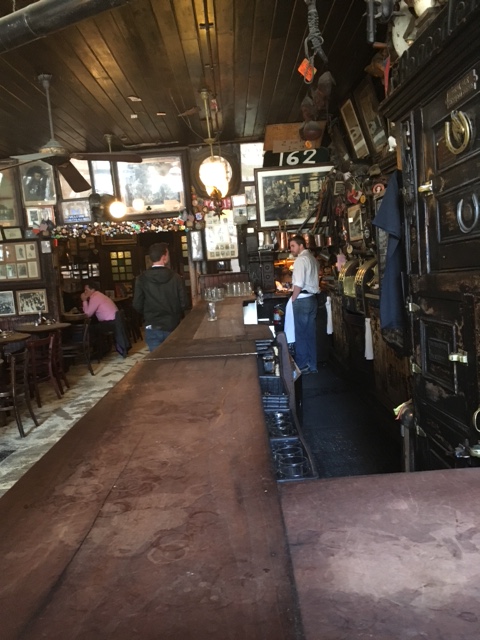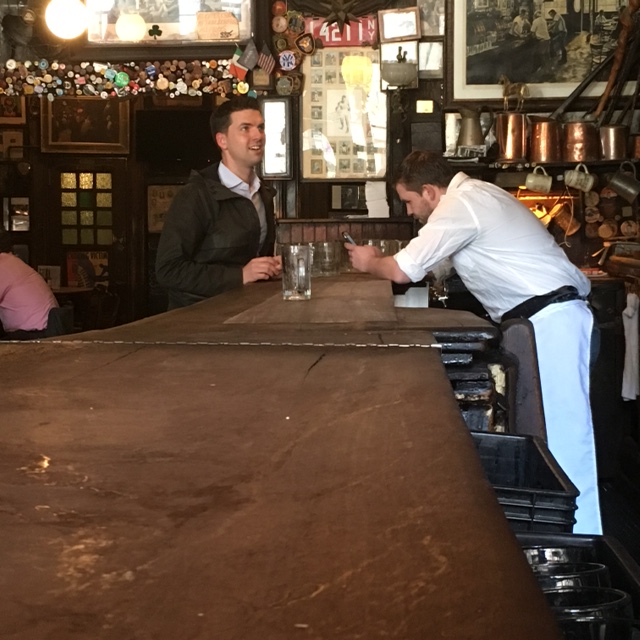 For more information on guest host Sarah Lohman's upcoming book Four Pounds Flour, check out her website.
And for more information on the history of a few of the locations mentioned in the show, check out these other Bowery Boys: New York City History podcasts:
PODCAST: McSorley's Old Ale House
Bowery Boys Greatest Hits: Back to Katz's Delicatessen