The Christmas tree tradition in Rockefeller Center began in 1931, during the Great Depression, when workers constructing the visionary shopping center, office space and transportation hub first erected a modest tree within the excavation.
Every Christmas tree placed here after that was shipped in from upstate New York, New Jersey or somewhere in New England.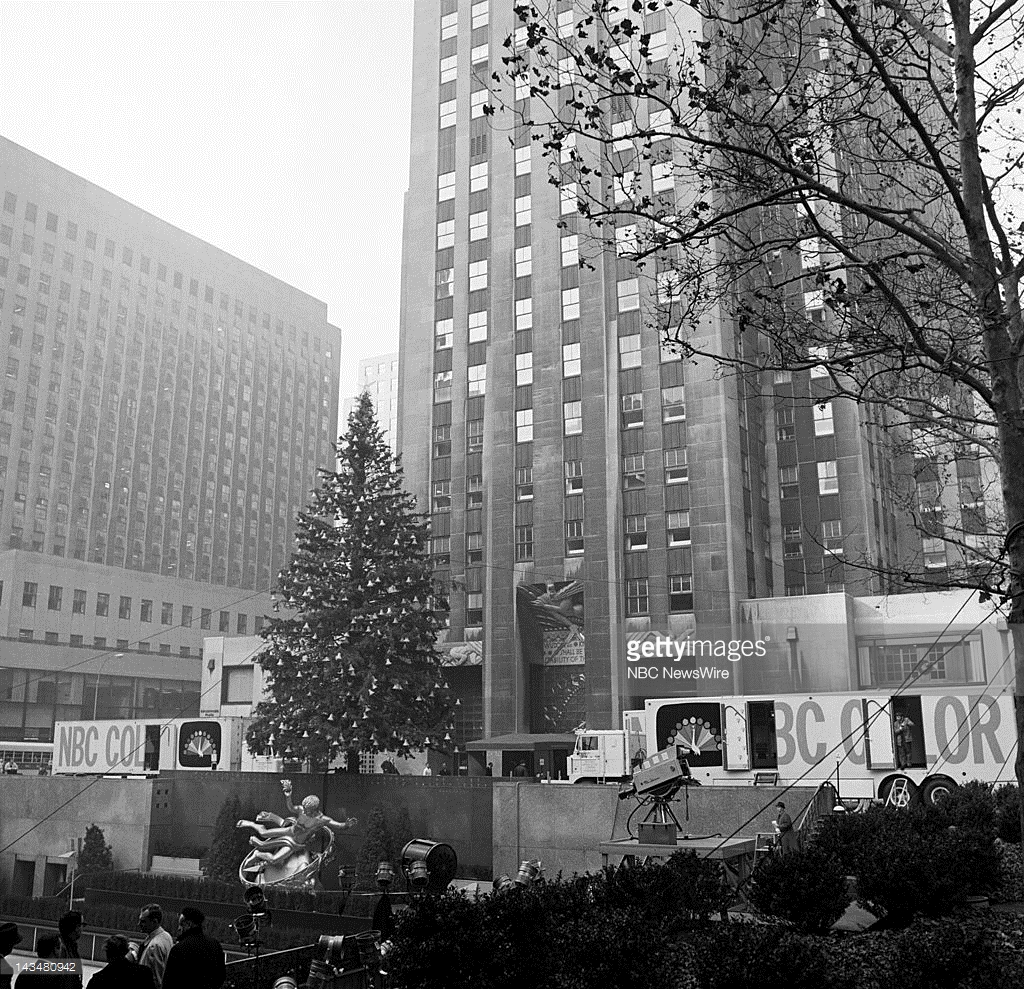 In honor of Canada's upcoming 100th anniversary (1967), the Petawawa Forest Preserve  provided the annual holiday celebration with a massive 64-foot white spruce, shipped across land 550 miles over the Thousand Island Bridge and into New York state.
Once installed in front of the RCA Building, the tree was adorned with "five miles of of wire, 1,200 illuminated plastic balls in red, green, blue and yellow, and 4,000 clear 7-watt lamps." [source]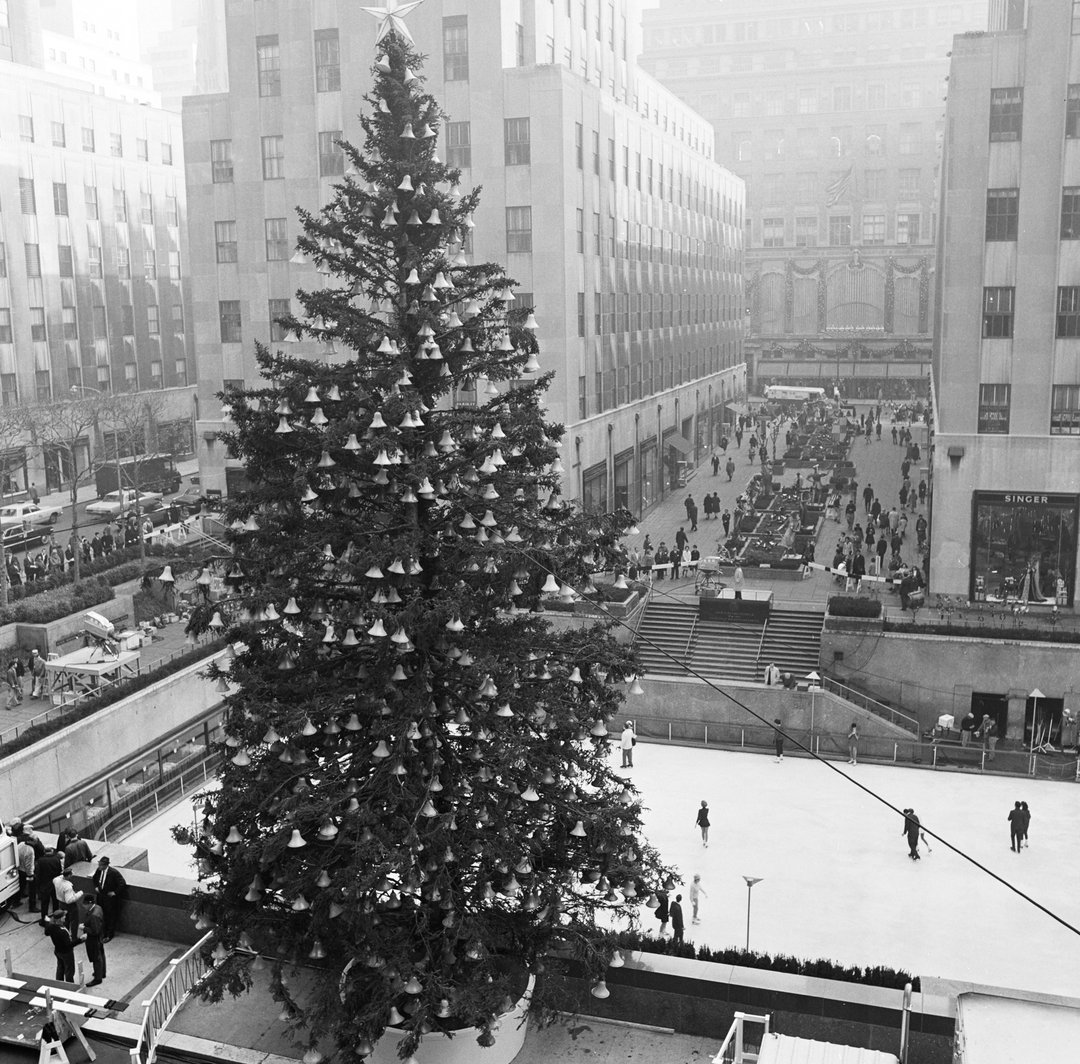 The tree-lighting ceremony was held on December 9, 1966, and featured a whole bevy of Canadian stars — particularly Olympic figure skaters and the Little Singers of Mount Royal, a boys choir from Montreal. Canadian officials were on-hand to officially present the tree "as a gift of the people of Canada."
There were a couple very, very non-Canadian occurrence that evening. The first was the temperature was 66 degrees, breaking the record high for that day.
The second was the deadly levels of smog. Â According to the Times, "the air-pollution index also rose yesterday, and although it did not set a record, at 1pm it was 7.1 points above the normal 12 points."