The end of the year usually means a higher quality selection at the movie theater– and more films based on historical events, a popular theme for those seeking glory on awards shows.
It always seems each year's batch accidentally gathers around a certain place or era. Â Last year it was New York City history of the 1950s with films like Brooklyn, Carol and Bridge of Spies. Â For 2016, three historical films releases hover around the 1960s but move geographically further south — specifically to Virginia and Washington D.C.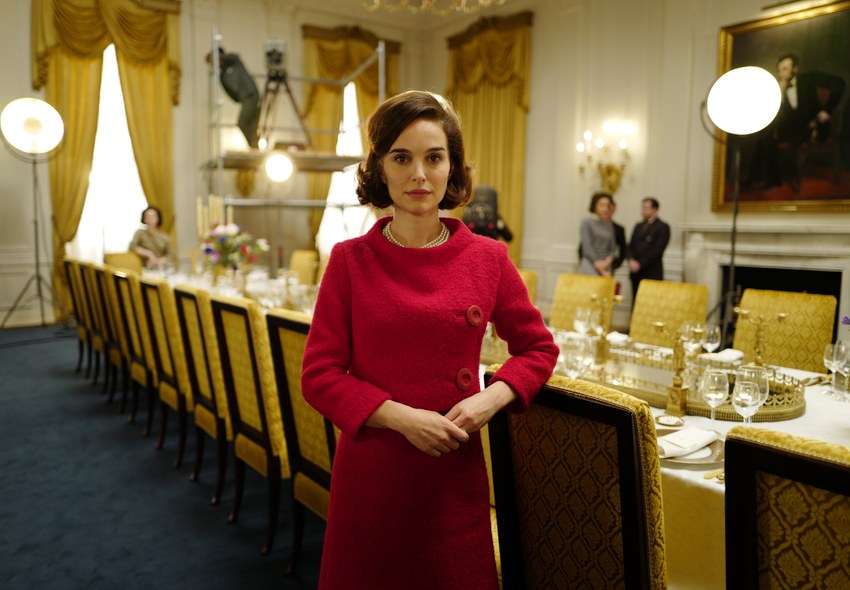 Last night, I saw the riveting film Jackie, directed by the Chilean director Pablo Larraín, an abstract biographical film on the life ofJackie Kennedy, specifically focusing on the days in 1963 following her husband President John F. Kennedy's tragic assassination in Dallas.
While almost uncomfortably accurate in places, Jackie is by no means a straightforward Lifetime melodrama, but rather a horror film of shifting faces, a speculation on the inner world of Jackie (Natalie Portman), a woman disintegrating, then reassembling before our eyes.
The film spends most of its time in two destinations. A reporter (Billy Crudup) attempts to pluck a magazine profile from a cold and even sinister Jackie out in Hyannis Port. The rest of the film plays out from the various tales spun to the reporter, a few entirely fabricated.
The main set piece of Jackie is, of course, the White House, seen more intimately here than any other film in recent memory. And yet, thanks to the off-kilter score, the hallways feel like those of The Shining, possessed of the weight of history and redecorated with objects that feel absurd and out-of-place.
History is one of the central themes of the film as Jackie attempts to assure her husband's place in it (not, of course, forgetting her own place there as well). Portman's Jackie is never played at a single note. Her grief has touches of insanity, her poise entirely self-aware.
This is not a presentation of the actual Jackie Kennedy — she will forever remain an enigma —  but rather an accumulation of the pop culture Jackies — the deified saint, the playful mannequin, the calculated intellectual. It's a stylistic choice that Portman's Jackie, at least, would have certainly encouraged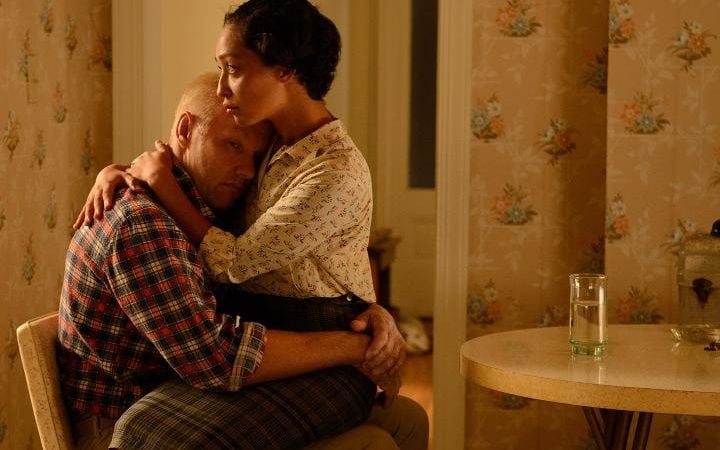 On the other end of the historical panorama is the moving and unpretentious film Loving, directed by Jeff Nichols, a straight-forward and unflashy telling of the events surrounding the landmark Supreme Court case Loving v. Virginia, abolishing laws that prohibit interracial marriages.
Richard and Mildred Loving (Joel Edgerton and Ruth Negga, both pitch-perfect in their performances) are a kind, soft-spoken pair, compatibly rugged and sweet. When Mildred gets pregnant, the couple decide to get hitched in D.C., where interracial marriages are allowed. But in their Virginia small-town home, such a coupling is illegal, and the pair are quickly thrown in jail by a menacing sheriff (Marton Csokas). Eventually the couple and their child have to move out of the state entirely.
Loving is an especially interesting product for being a successful film about an entirely unfilmable subject. The central pair were not flashy individuals. The case took years to get to the Supreme Court and the Lovings didn't even go to witness it. The heroes are two young, awkward attorneys — Bernie Cohen (played by Nick Kroll) and Phil Hirschknop (played by Jon Bass). There are no fiery speeches. Few words are ever uttered above a polite tone.
Yet, after a somewhat slow start, I found it a quietly engaging and fantastically uplifting experience. Â In particular, the smile that stretches across Mildred's face in Cohen's office as she realizes her love is about to be validated by law is positively life-affirming.
---
And by the way, it is IMPOSSIBLE to watch either Jackie or Loving without having the modern world seeping in to influence your viewing experience of both.
---
The third historical film featuring the Virginia/D.C. area in the 1960s is Hidden Figures, about the life of Katherine Johnson (played by Taraji P. Henson), an African-American physicist who assisted in the planning of NASA's first manned space flights. The film opens in limited release on December 25.
Another American innovator is celebrated in The Founder, about the life of Ray Kroc (played by Michael Keaton), the man behind McDonald's golden arches.
And finally, for some Prohibition-era escapism — and for those who miss their Boardwalk Empire — there's Live By Night, based on the Dennis Lehane novel of the same name. Â Ben Affleck directs himself in this saucy, boozy thriller.