It was a pretty spectacular year for history lovers in pop culture this year as the year's best film, television and theater all seemed to take inspiration from the New York City of old. Â Here are ten moments that I particularly loved that expressed the unending bounty of ideas from the people, places and events of this big ole city:
"I wish that I could stop feeling that I want to be an Irish girl in Ireland."
1 BROOKLYN
A rich and appealing look at one of New York's greatest resources — its immigrants. A young Irish woman (Saoirsie Ronan) leaves behind her family to find work in a Brooklyn department store. She is quickly torn between an engaging Italian boyfriend (Emory Cohen) and obligations back home. This is not a story merely about the struggles of foreign transplants but relates to pretty much anybody who's ever been stuck between two worlds. My favorite movie of the year.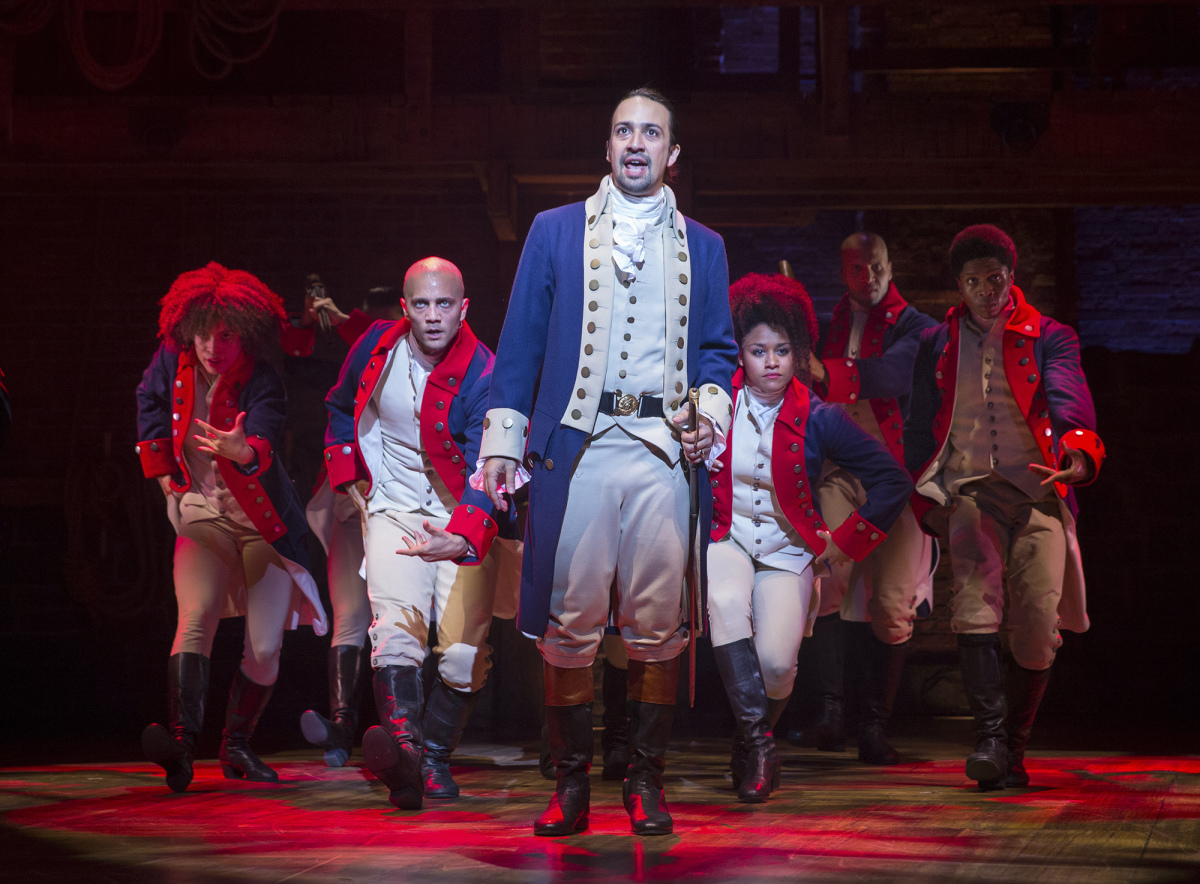 "I may not live to see our glory! But I will gladly join the fight! And when our children tell our story, they'll tell the story of tonight."
2 HAMILTON
The sound and the fury of the world's hottest musical, from the genius mind of Lin-Manuel Miranda, changed not only the fate of Broadway, but the perception of the Founding Fathers and even the notion of biography itself. Can you stay true to a person's memory and core beliefs while making a clear and ambitious statement on his time period with a multi-cultural cast, an innovative music style and pop cultural references? Yes you can.
NOTE: This is not number one on my list because I actually haven't seen it. (Hey, don't judge; we were busy writing a book this year!)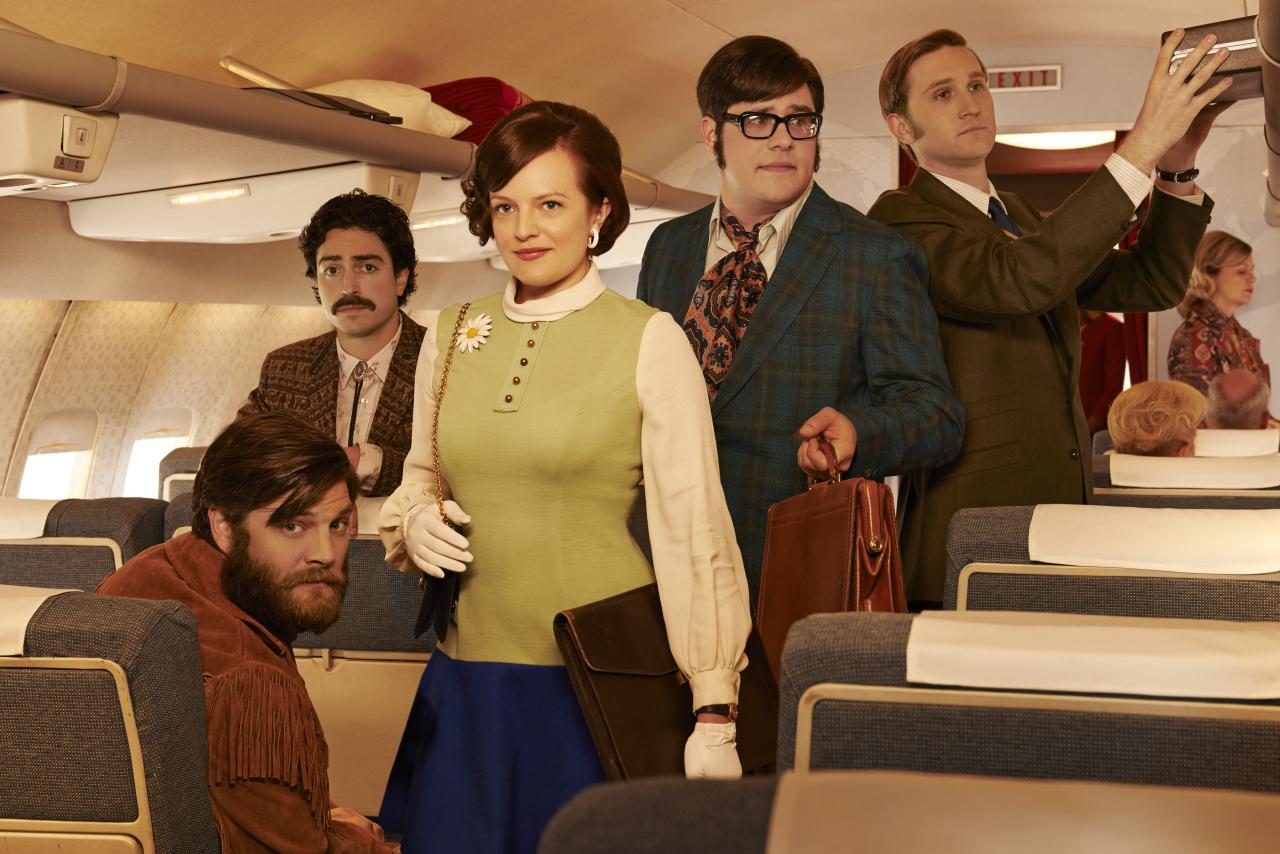 "I'm jealous of your ability to be sentimental about the past. I'm not able to do that. I remember things as they were."
3 MAD MEN – FINAL SEASON
By the end, the deck had been reshuffled, but Don Draper was somehow still king. A beautiful ending for the irritable drunks and stiffs we've come to love over the years. Â And who knew it would be Betty Draper that would get the most beautiful most perfectly heartfelt send off?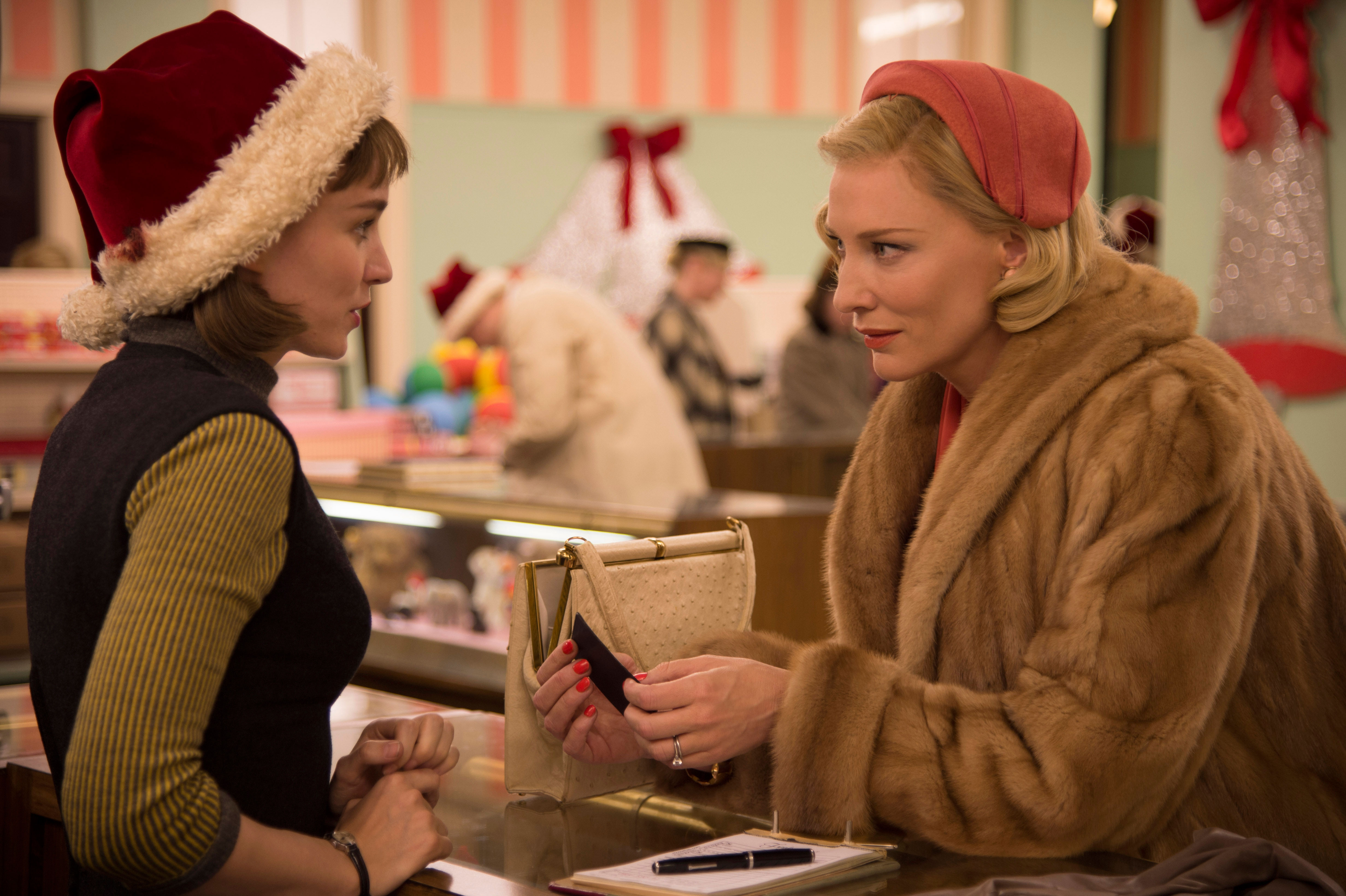 "Just when it can't get any worse, you run out of cigarettes."
4 CAROL
This romance between a shop girl (Rooney Mara) and an older woman (Cate Blanchett) in a broken marriage meticulously recreates 1950s Brooklyn.  (I suspect that Ronan's character from Brooklyn works in another department.) Everything has a graceful, considered touch, less bright than Brooklyn perhaps but perfectly in place. New York in this movie curiously represents the status quo here, middle America being the place for exploration and personal discovery.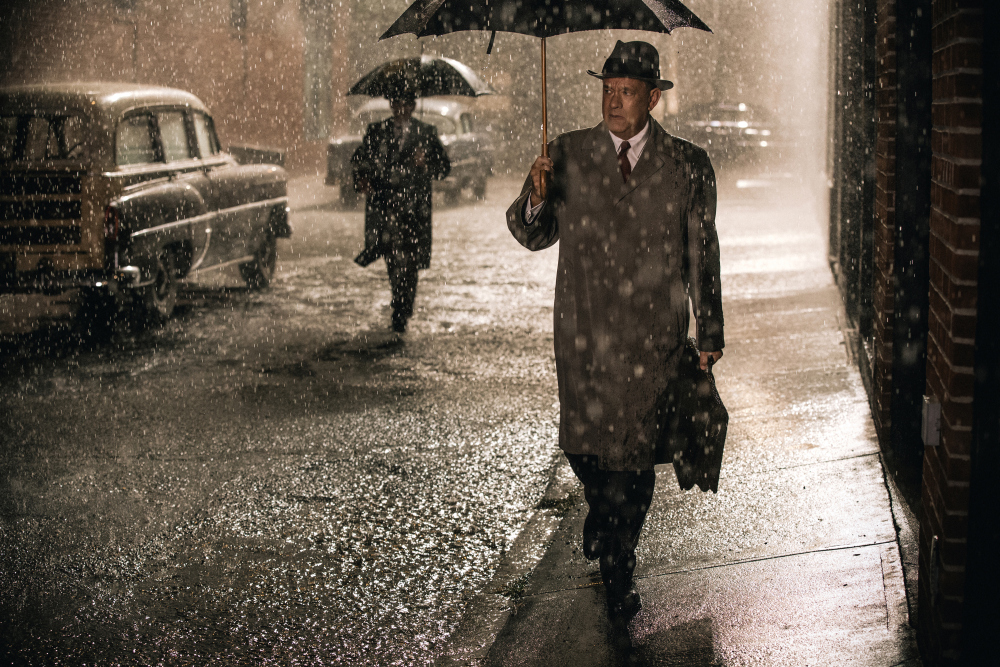 "Standing there like that you reminded me of the man that used to come to our house when I was young. My father used to say: "watch this man", so I did, every time he came. And never once did he do anything remarkable."
5 BRIDGE OF SPIES
This is the year for 1950s Brooklyn in amazing films! In this case the year is 1957, and James Donovan, the Brooklyn insurance attorney played by Tom Hanks, is assigned to represent a captured KGB spy in a case that made its way to the U.S. Supreme Court. But the first third of the film uses Brooklyn Heights in some of the best location shooting of the year.  This one of Steven Spielberg's best films in years.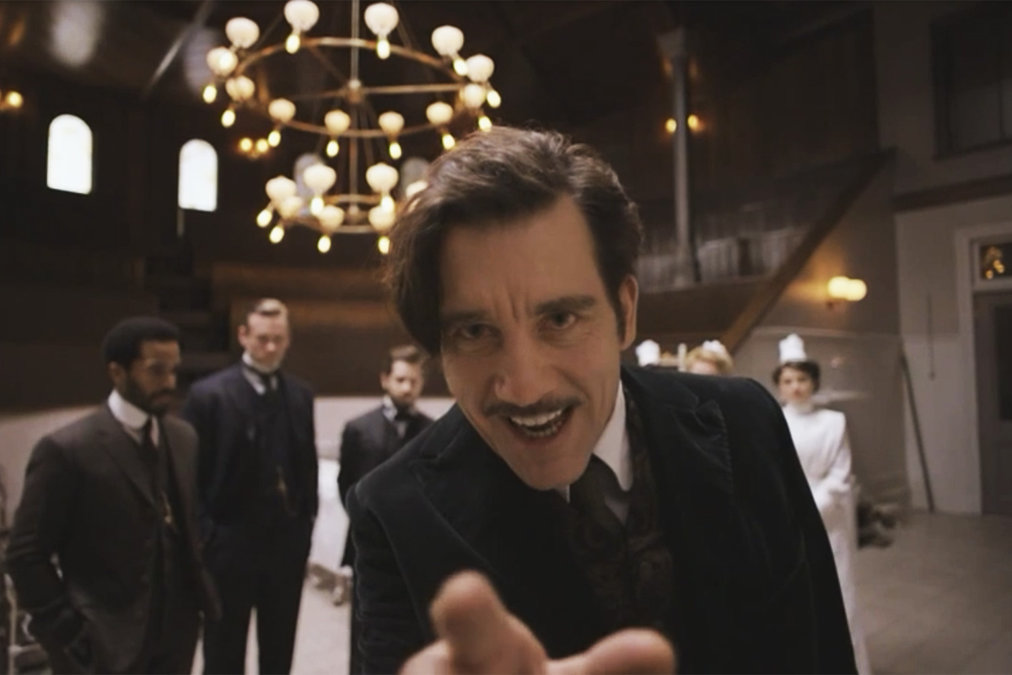 "There's no point in going through all my wrongs. Besides, God's already seen them."
6 THE KNICK
Everything perfectly wicked and bad about 1901 came roaring into the lives of the staff of Knickerbocker Hospital.  Dr William Thackery (Clive Owen) both battled and studied his own addictions, Dr Algernon Edwards (Andre Holland) further attempted to negotiate through the racism inside the hospital rank-and-file, and Cornelia Robinson (Juliet Rylance) does a little detective work and uncovered some political corruption close to home.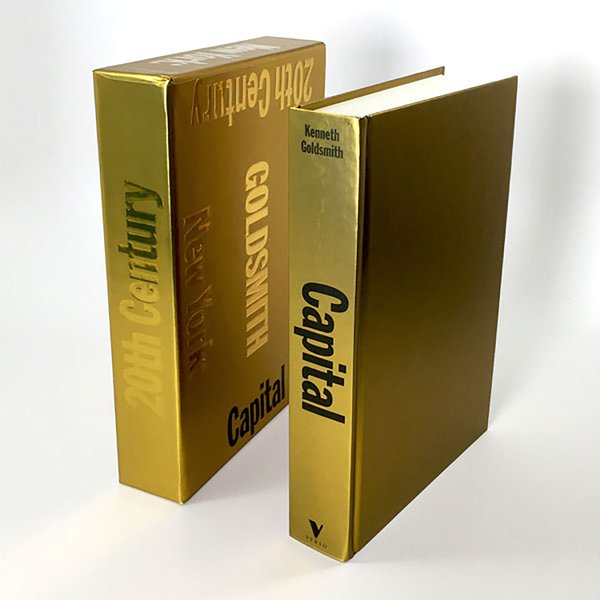 "I wanted to write a whole book about New York that would never appear in the history books."
7 CAPITAL
What is Kenneth Goldsmith's Capital you ask? Almost four pounds, for one.  It's also a mysterious, rambling look at New York City history from the pauses and discards, bits and pieces of recollections, wisdom and kitsch all tossed together like a salad.  It's endlessly fascinating and annoying all once. Yet I can't help love it not as a book, but as a terrific experiment in evaluating history (well, mostly counter-culture 20th century history) through a visual representation of information overload.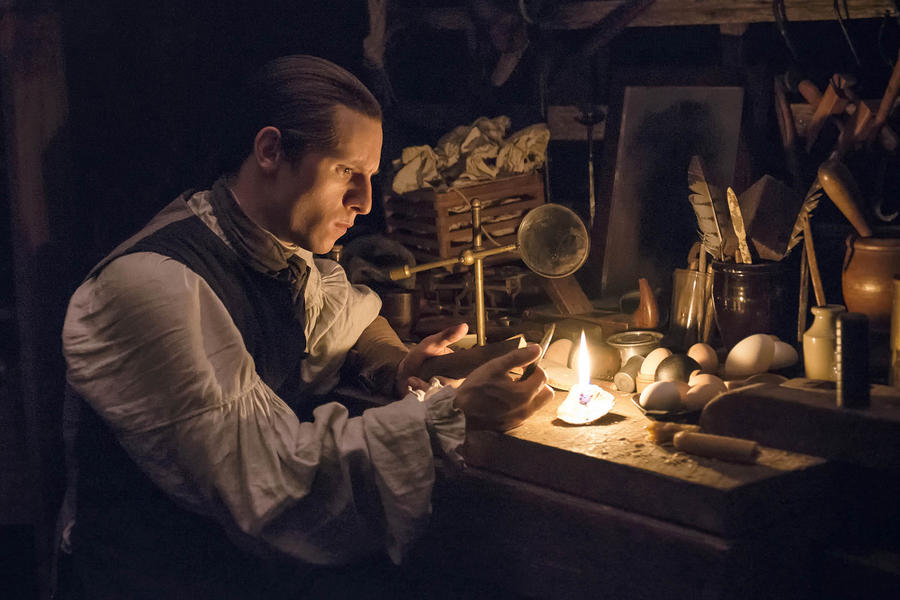 8 TURN: WASHINGTON'S SPIES
The Revolutionary War as a messy game of cat-and-mouse, cloak-and-dagger intrigue with more bodice ripping sexual intrigue than you were taught in high school. Turn continues to do a great job weaving the actual events of the Revolution into an imagined parallel dramas of Abraham Woodhull (Jamie Bell).  Thankfully it had no problem presenting a real George Washington, situated far from the iconic image later generations would render him.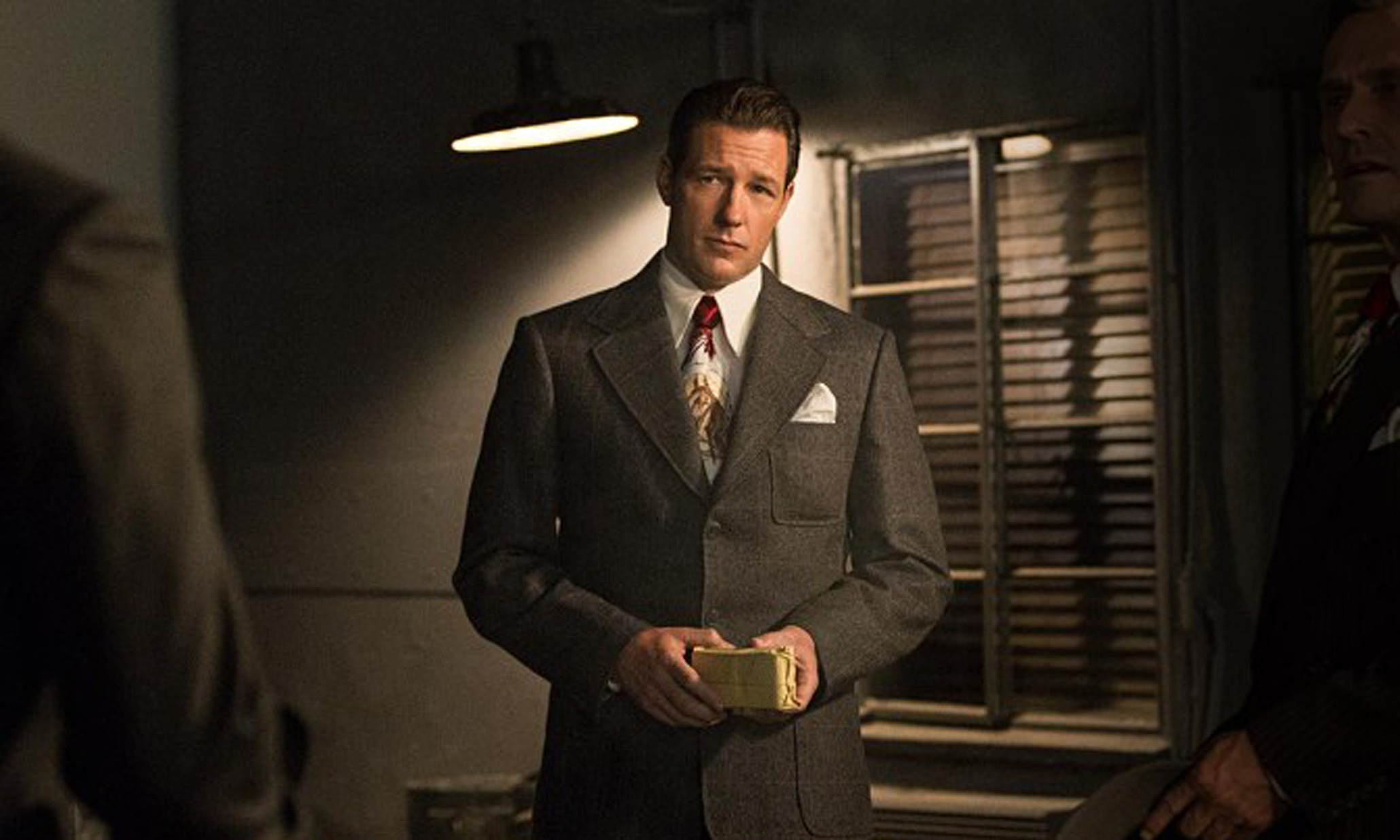 "I don't want our kids walking home from school and talking about the different street corners where this one was killed and that one was stabbed."
9 PUBLIC MORALS
Well, it got cancelled so we'll never see the 1960s New York Public Morals division tackle encroaching Times Square prostitution or the events of Stonewall. But for what it's worth, Edward Burns' well-acted look at crime fighting against the ethnic backdrop of Hell's Kitchen had some of the best looking cars I've ever seen in a TV show. And unlike most depictions of old New York City (namely, almost everything on this list) it actually filmed on the streets of New York.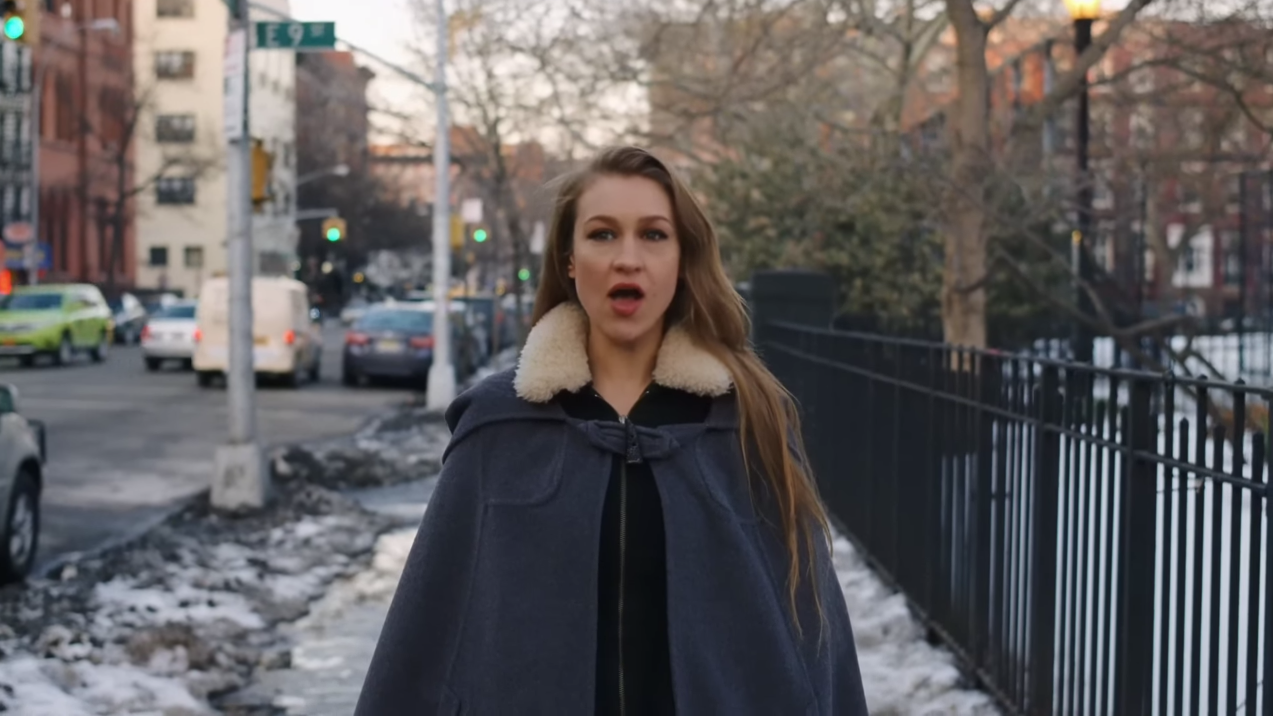 "The map of Sapokanikan is sanded and beveled, the land lone and leveled"
10 SAPOKANIKAN
And finally Joanna Newsom takes inspiration from the Lenape Indians with a song title that named for an old Lenape village, meaning 'where the tobacco grows'.