PODCAST

The origin story of Lincoln Center, an elegy to the neighborhood its campus replaced, and a celebration of West Side Story, the film that brings together several aspects of this story in one glorious musical number.

Warm up the orchestra, lace up your dance slippers, and bring the diva to the stage! For our latest show we're telling the origin story of Lincoln Center, the fine arts campus which assembles some of the city's finest music and theatrical institutions to create the classiest 16.3 acres in New York City.

Lincoln Center was created out of an urgent necessity, bringing together the New York Philharmonic, the New York City Ballet, the Metropolitan Opera, the Julliard School and other august fine-arts companies as a way of providing a permanent home for American culture.

However this tale of Robert Moses' urban renewal philosophies and the survival of storied institutions has a tragic twist. The campus sits on the site of a former neighborhood named San Juan Hill, home to thousands of African American and Puerto Rican families in the mid 20th century. No trace of this neighborhood exists today.

Or, should we say, ALMOST no trace. San Juan Hill exists, at least briefly, with a part of classic American cinema. The Oscar-winning film West Side Story, based on the celebrated musical, was partially filmed here. The movie reflects many realities of the neighborhood and involves talents who would be, ahem, instrumental in Lincoln Center's continued successes.

FEATURING – Leonard Bernstein, Leontyne Price, James Earl Jones, Imelda Marcos, David Geffen and, naturally, the Nutcracker!

To get this week's episode, simply download it for FREE from iTunes or other podcasting services or get it straight from our satellite site.

You can also listen to the show on Google Music, Stitcher streaming radio and TuneIn streaming radio from your mobile devices.

Or listen to it straight from here:

___________________________________________________________________________

The Bowery Boys: New York City History podcast is brought to you …. by you!

We are now producing a new Bowery Boys podcast every two weeks.  We're also looking to improve the show in other ways and expand in other ways as well — through publishing, social media, live events and other forms of media.  But we can only do this with your help!

We are now a member of Patreon, a patronage platform where you can support your favorite content creators for as little as a $1 a month.

Please visit our page on Patreon and watch a short video of us recording the show and talking about our expansion plans.  If you'd like to help out, there are five different pledge levels (and with clever names too — Mannahatta, New Amsterdam, Five Points, Gilded Age, Jazz Age and Empire State). Check them out and consider being a sponsor.

We greatly appreciate our listeners and readers and thank you for joining us on this journey so far. And the best is yet to come!

________________________________________________________________________

The Metropolitan Opera House, in 1904. In the far distance, you see One Times Square being constructed in Longacre Square.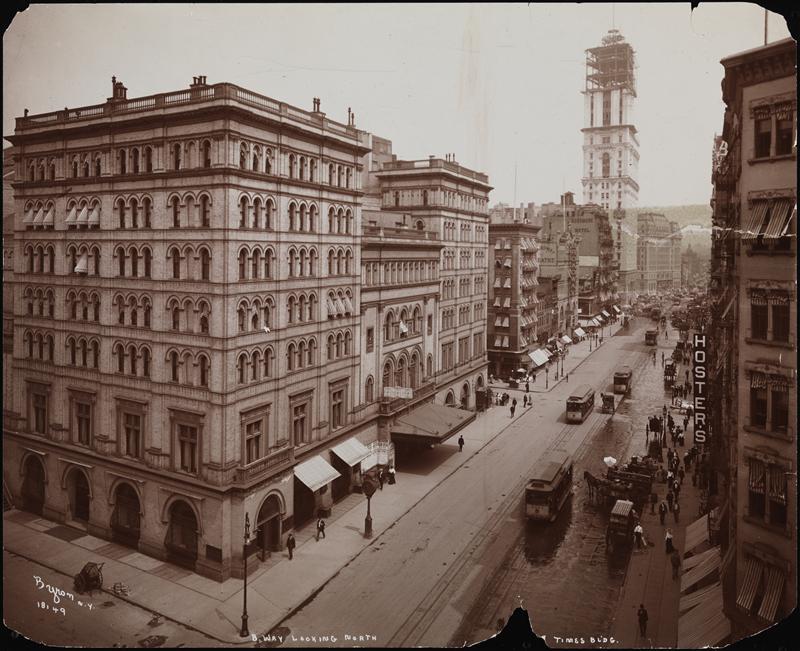 The New York City Ballet had its first home at City Center while the New York Philharmonic was housed for decades at Carnegie Hall.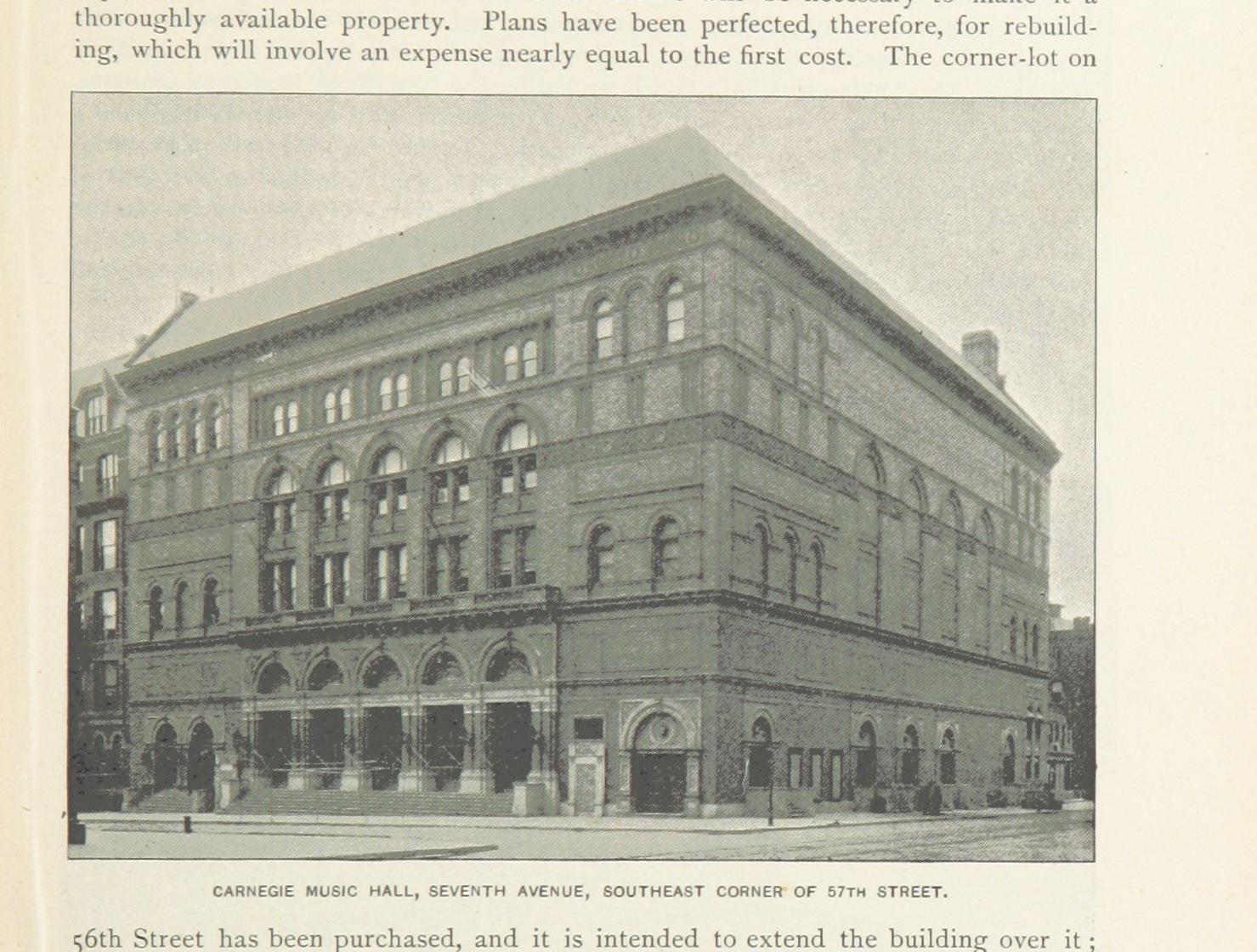 Lincoln Square, 1920. This picture is actually taken from the spot where Lincoln Center stands today. The triangular plaza pictured here would later be called Dante Park (a statue to the Italian writer would be placed here a year after this photo was taken). Take note of the 9th Avenue elevated streaking up Columbus Avenue at the bottom of this image.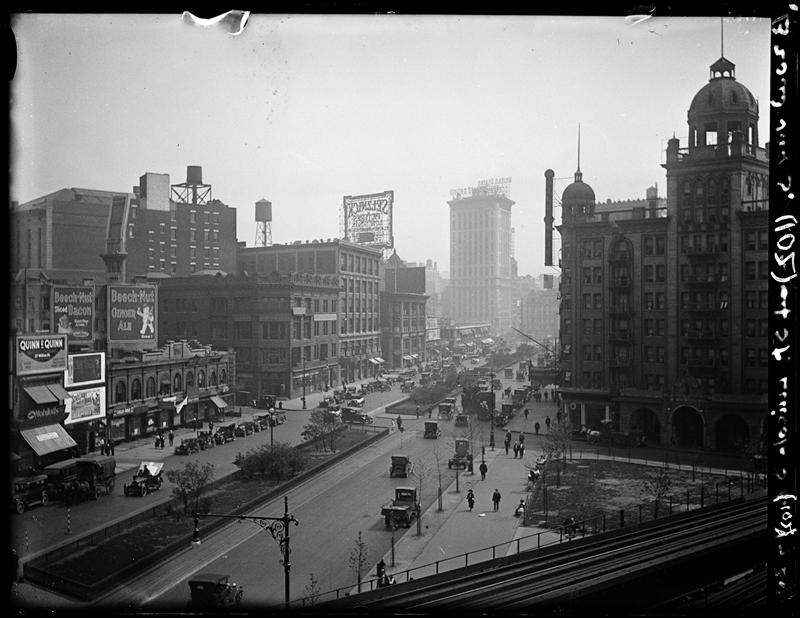 And that building to the right? That's the Hotel Empire which is still standing there today (albeit in a greatly modified form). Here's an ad for the Empire from 1909.
Robert Moses' slum clearance plan for San Juan Hill, published in 1956.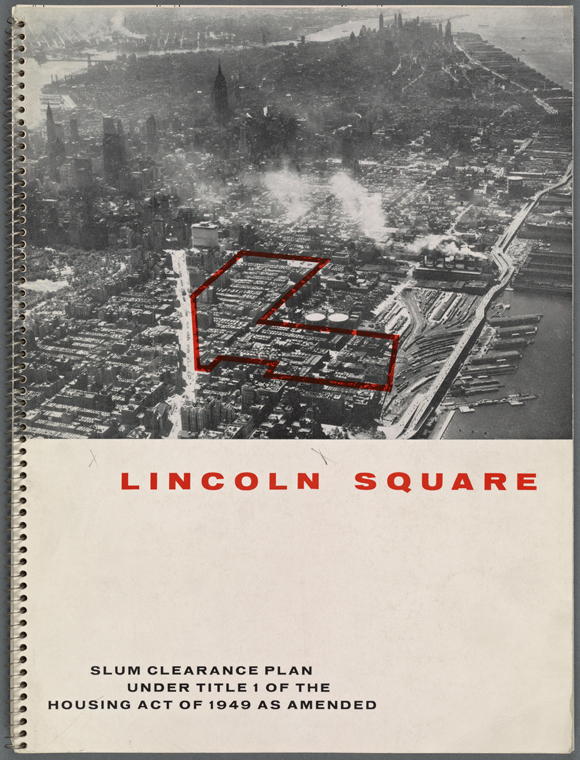 Scenes from old San Juan Hill — 1932, 65th Street and Amsterdam Avenue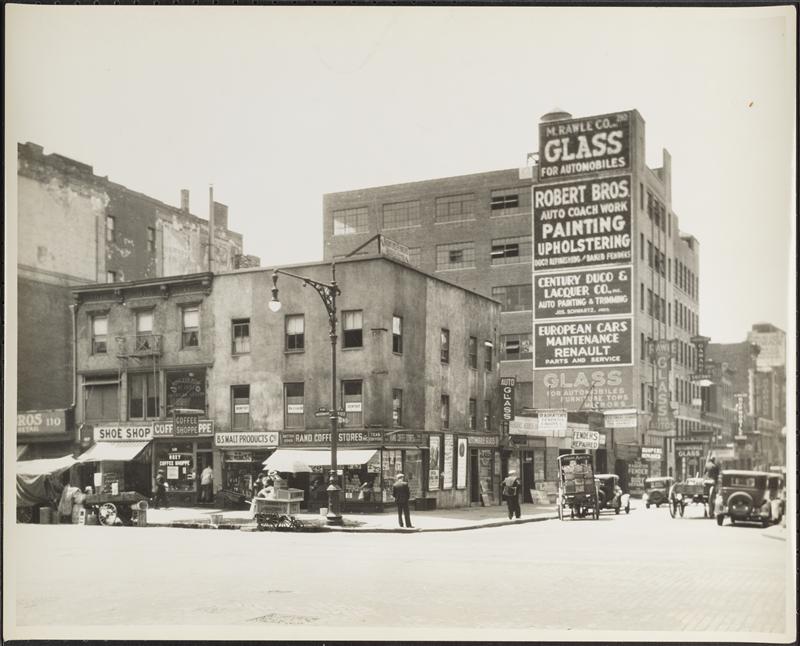 1939 — the stoop scene in San Juan Hill, street unknown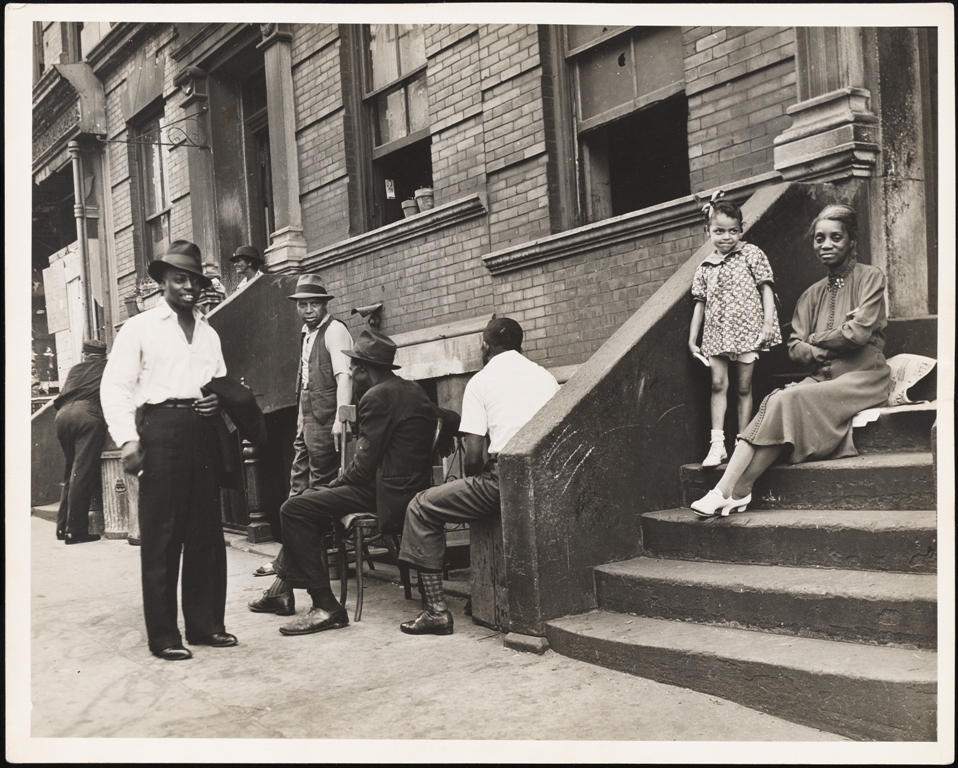 An early effort to improve the housing quality in the neighborhood — the Phipps Houses, built in 1906. An interesting New York Times article describes a few residents: "A typical tenant was the steamboat steward Joseph Craig, 36, classed as 'mulatto', who was born in Trinidad and arrived in the United States in 1891. Another was the horse breeder Daniel Moore, 43, born in Missouri and married for six years to Tilly Moore, 30, born in Cuba and in the United States since 1892; she worked as a domestic."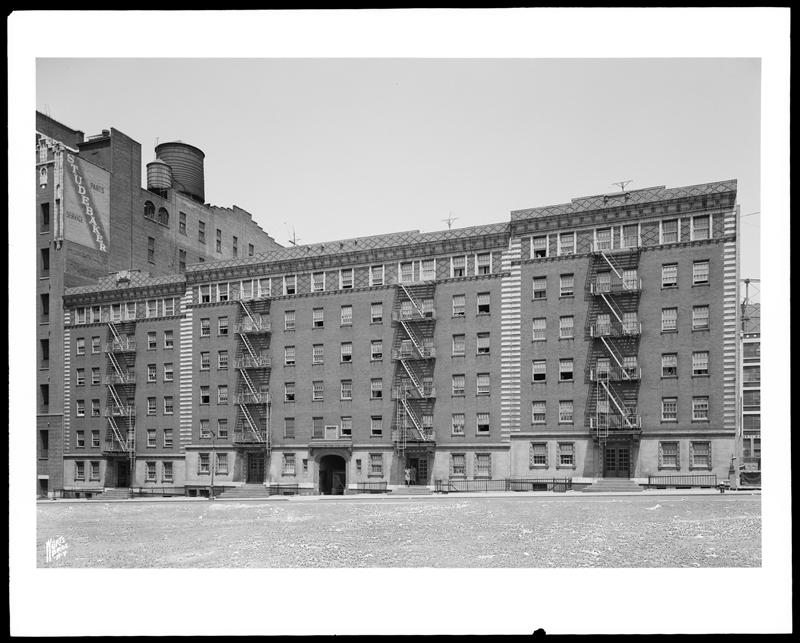 The scene in April of 1963. The Philharmonic Hall was already opened by this point. This really brings home the fact that there must have been so much noise pollution due to construction which must have perturbed the organizers of the Philharmonic greatly!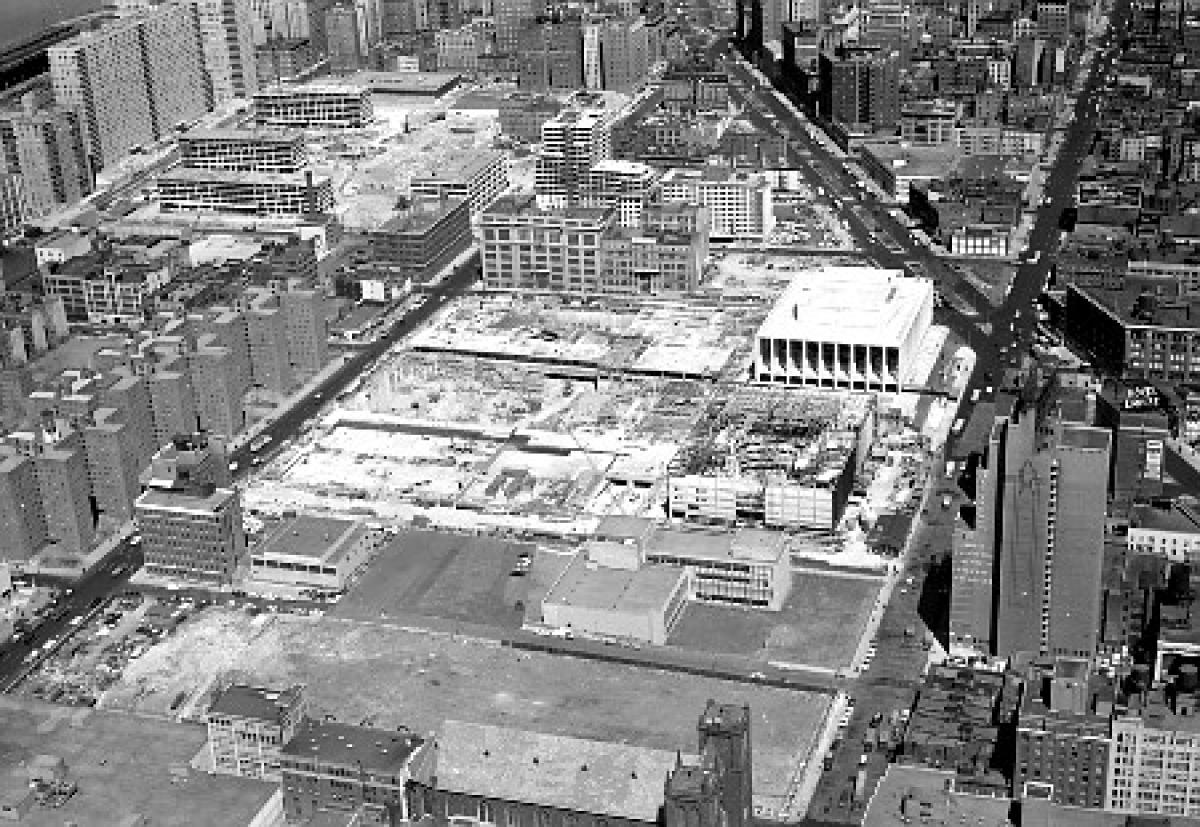 The opening sequence of the Oscar-winning film West Side Story was filmed on the streets of San Juan Hill, the structures around the actors clearly boarded up and ready for demolition.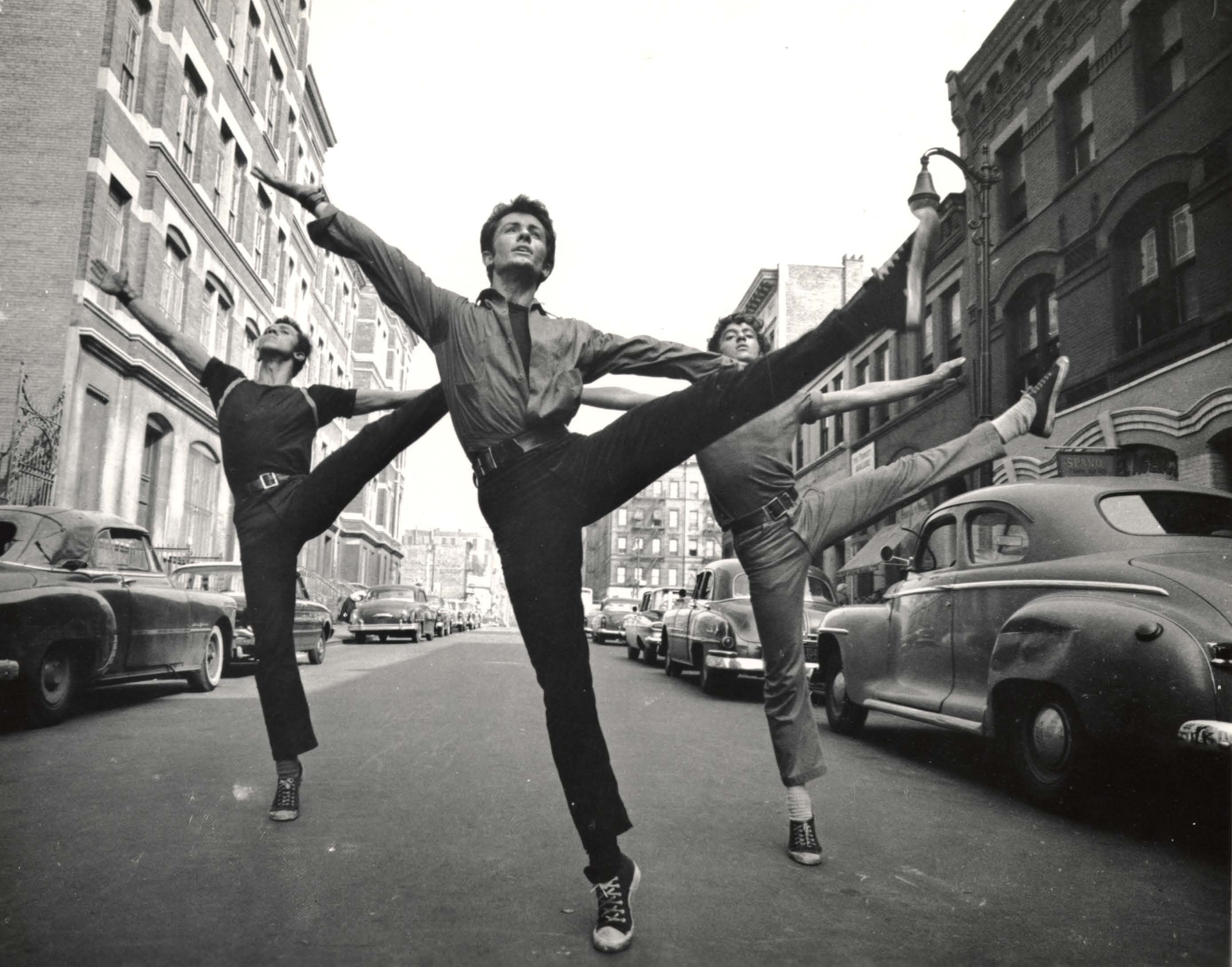 (The website Tom mentioned on the show — Pop Spots NYC — shows a very detailed comparison of film scenes with maps and old photographs. Highly recommended!)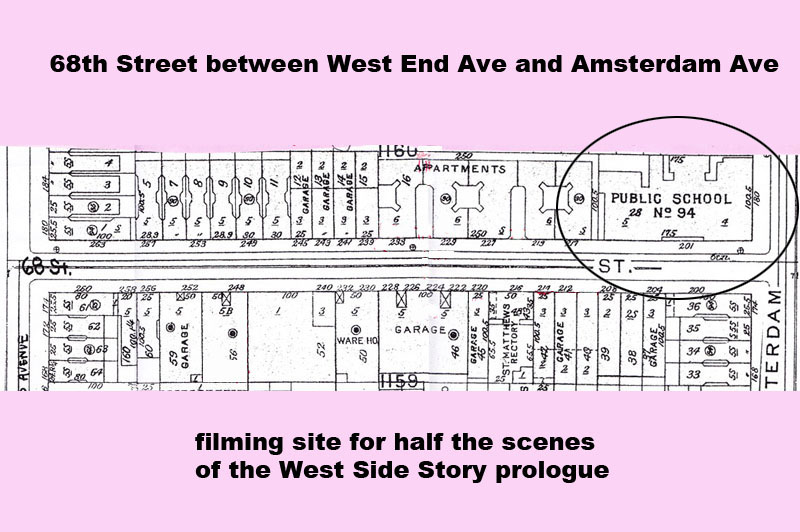 An overhead view of Lincoln Center in 1969 with most of the major venues completed by this point. At the bottom right you see the Empire Hotel, then (moving clockwise around the fountain): the New York State Theater, Damrosch Park, the Metropolitan Opera House, the library and the Vivian Beaumont Theater and Philharmonic Hall.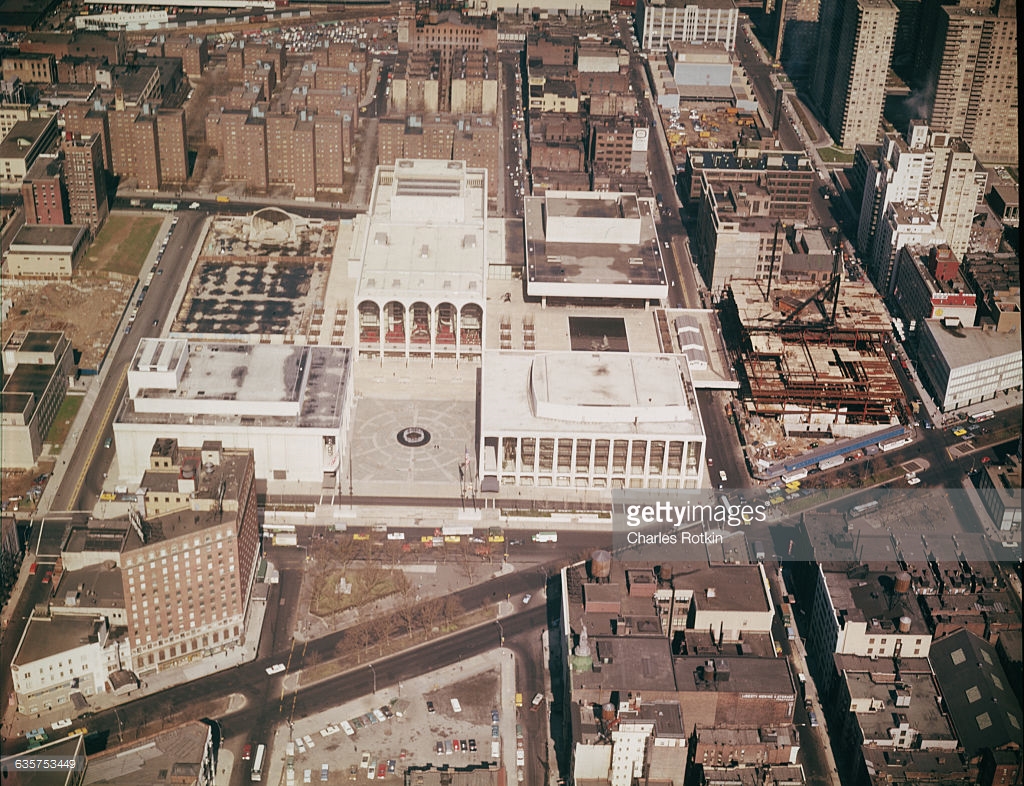 Philharmonic Hall, later Avery Fisher Hall, Â then David Geffen Hall — designed by Max Abramovitz.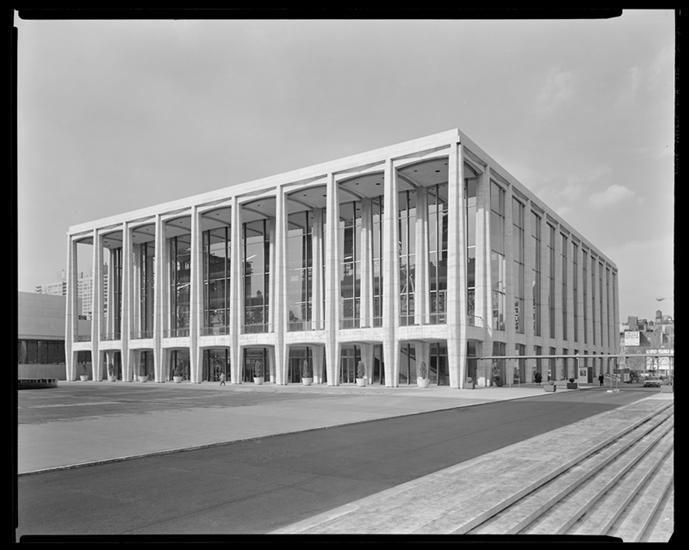 The Metropolitan Opera House, designed by Wallace Harrison.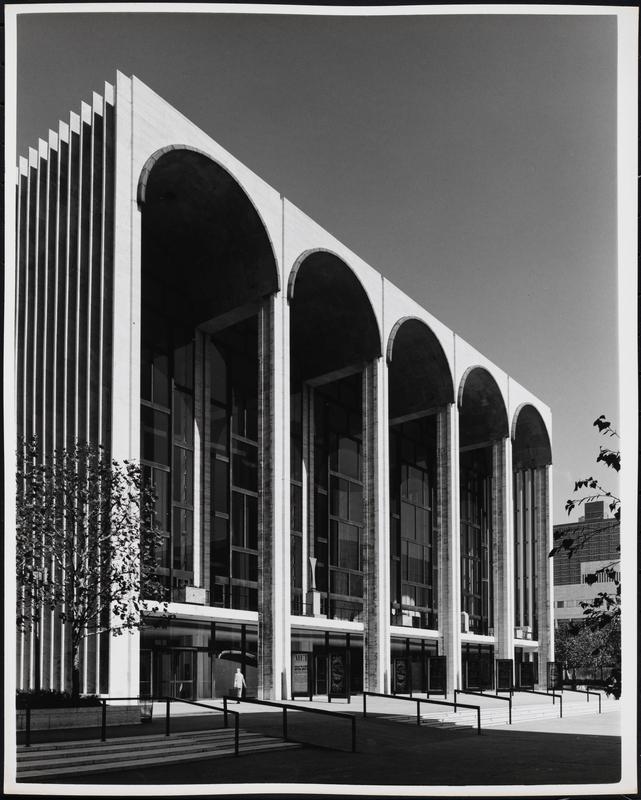 The New York State Theater, later the David H. Koch Theater.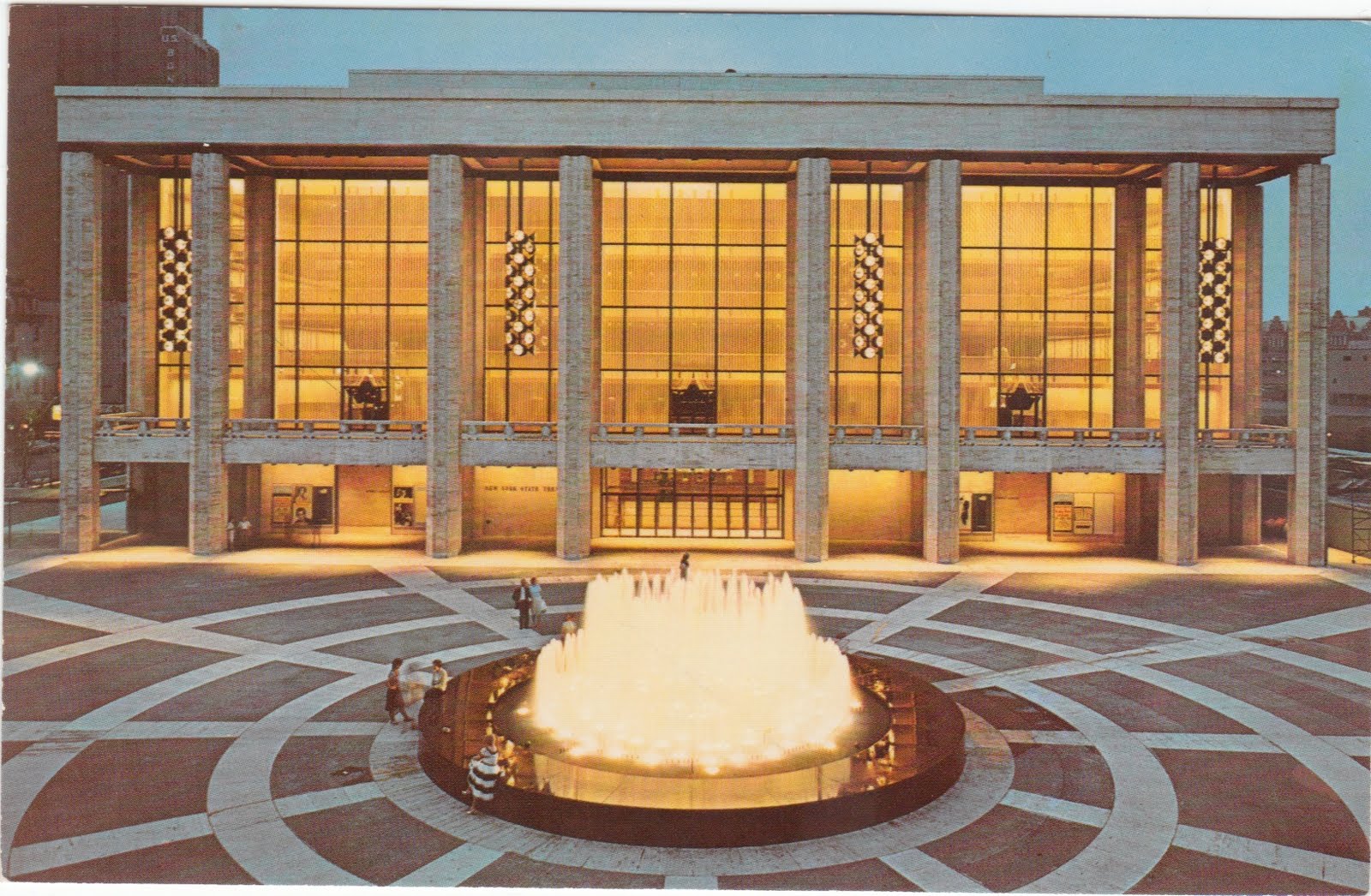 Jackie Kennedy attending the opening night of Philharmonic Hall, September 23, 1962.

Opening night at the New York State Theater, April 24, 1964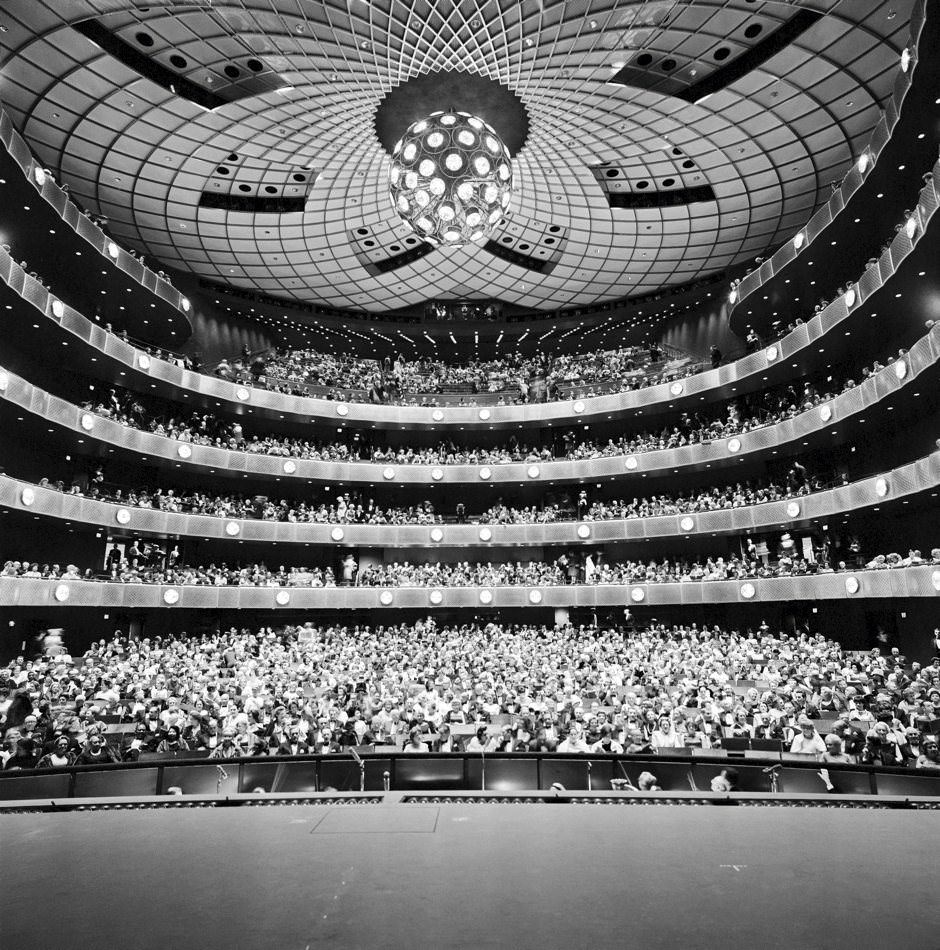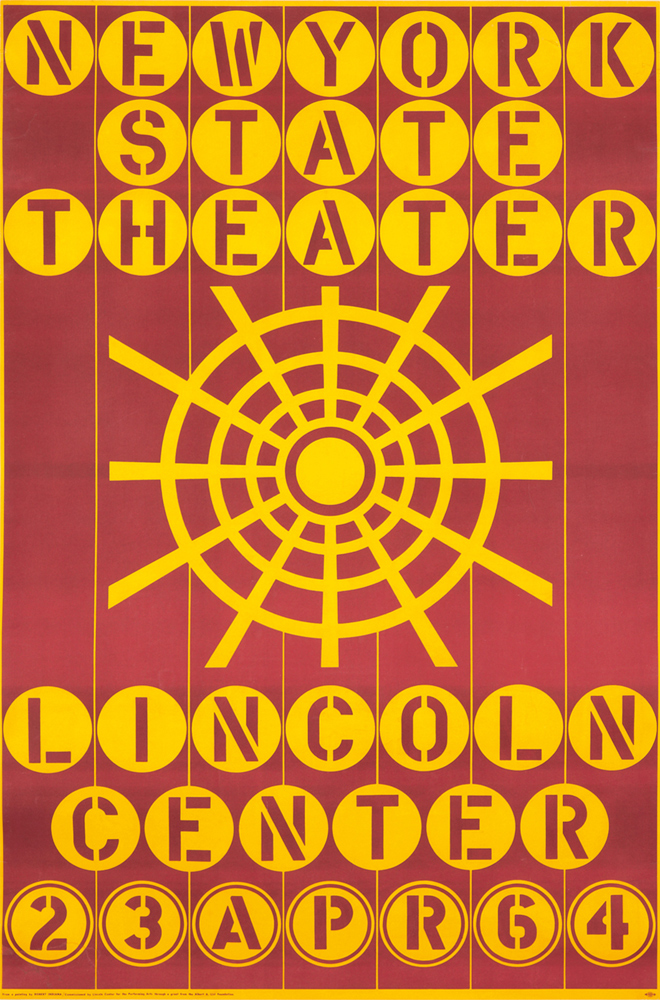 Eero Saarinen's Vivian Beaumont Theater, the reflecting pool featuring a sculpture by Henry Moore, and the Julliard School, designed by Pietro Belluschi.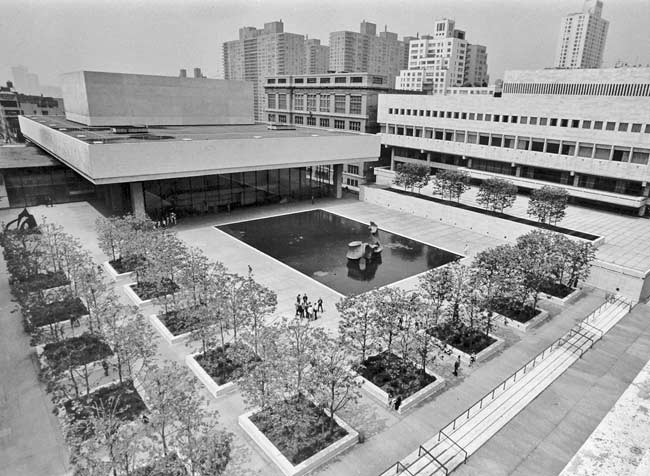 Patricia McBride and Edward Villella in front of the unfinished New York State Theater at Lincoln Center, in Tarantella costume, choreography by George Balanchine, 1964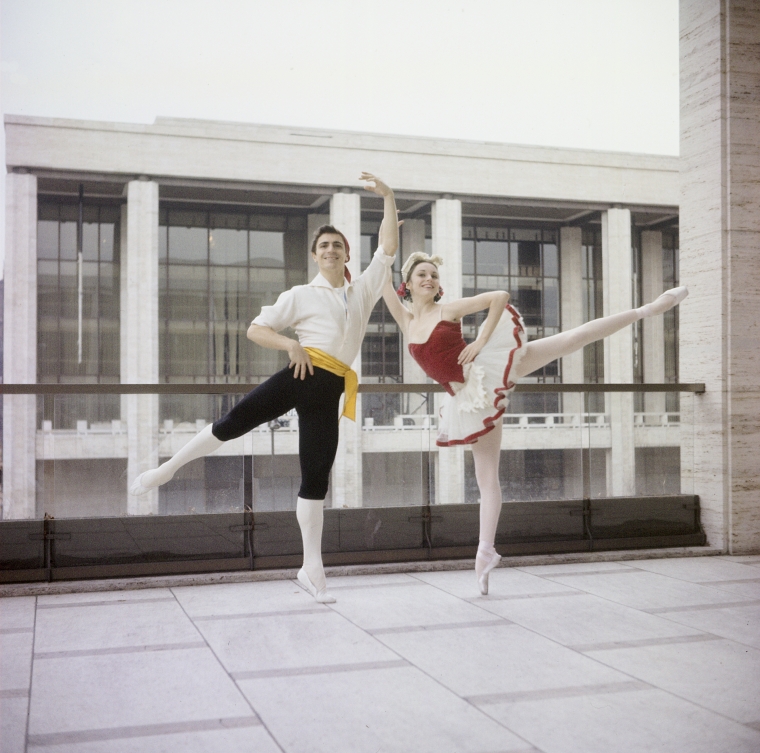 Patricia Wilde and Andre Prokovsky in Raymonda posing in front of fountain in plaza at Lincoln Center, choreography by George Balanchine, 1965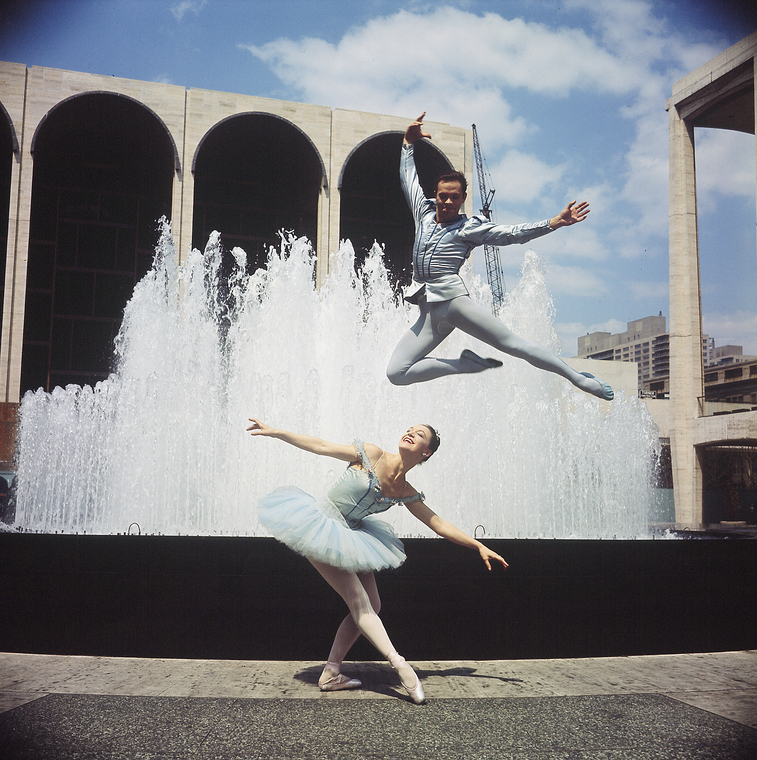 Program from the 1967 revival of South Pacific which played at the New York State Theatre……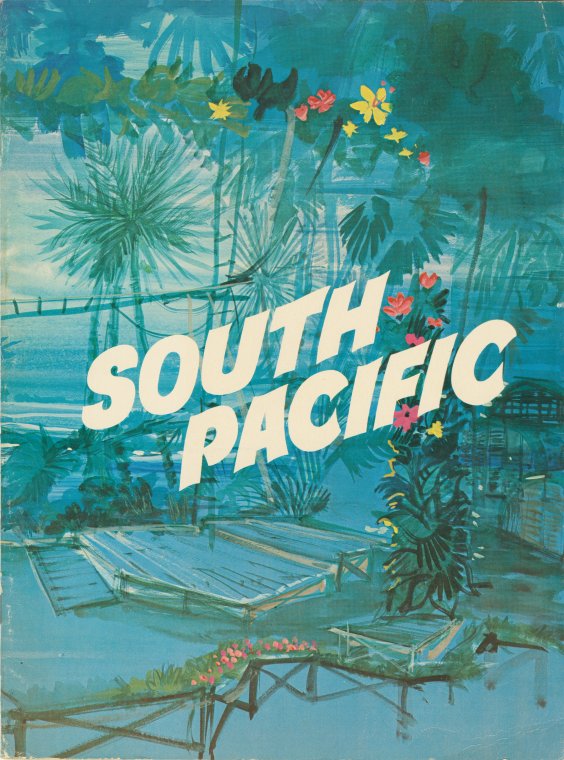 ….starring Florence Henderson as Nellie Forbush! Here she is with Richard Rodgers and Georgio Tozzi (who played Emile de Becque).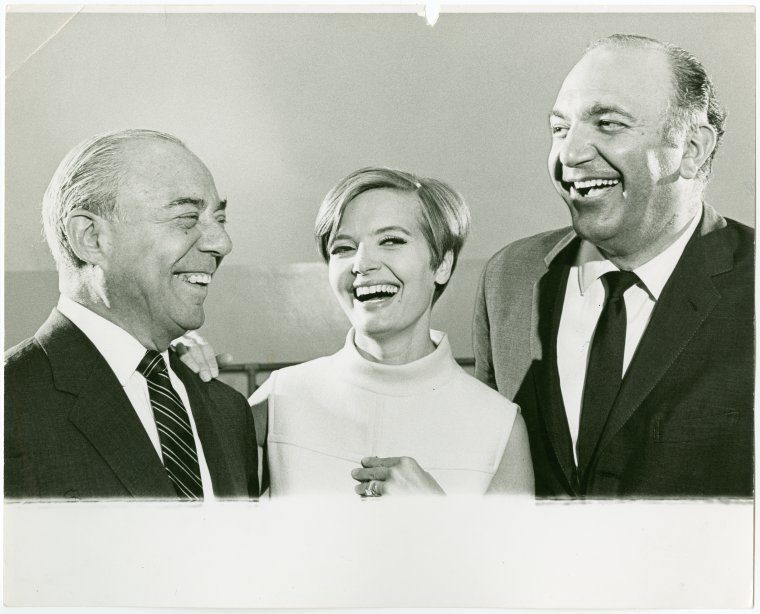 The plaza at Lincoln Center is always a place where surprises greet visitors. Here's an image from a couple years ago of a video installation which sat in front of the fountain: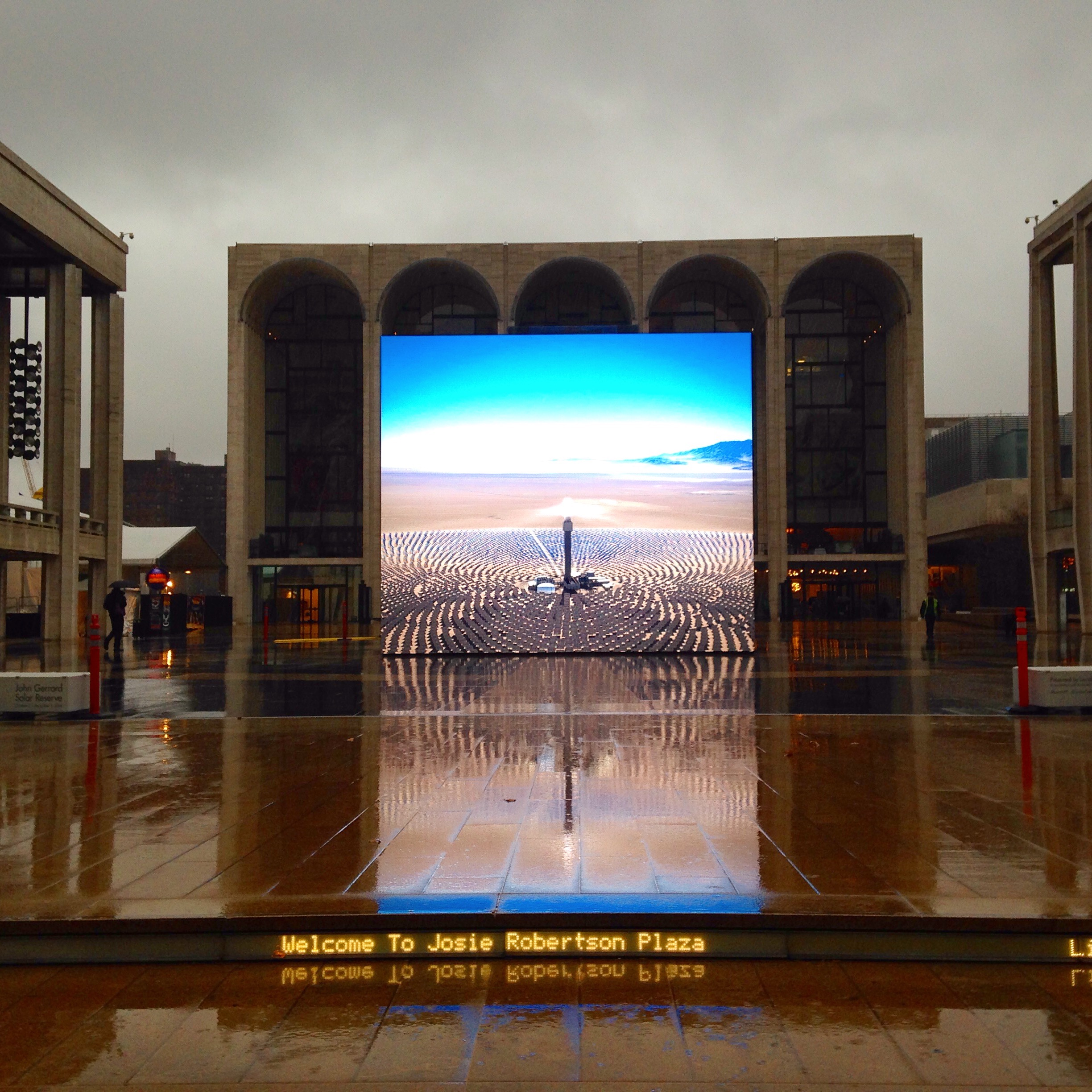 And a couple years ago they hosted the premiere of Game of Thrones. With a life-size dragon!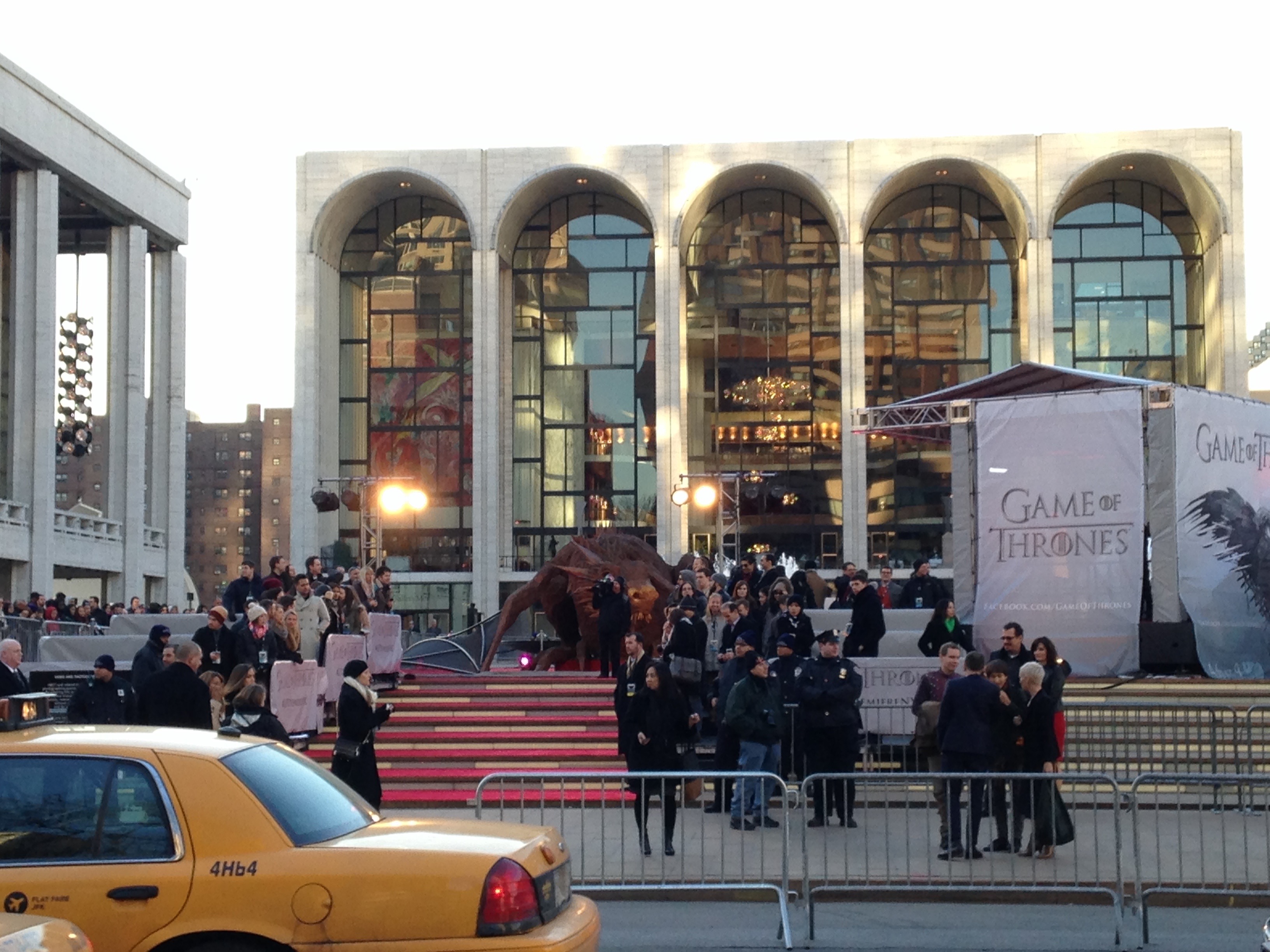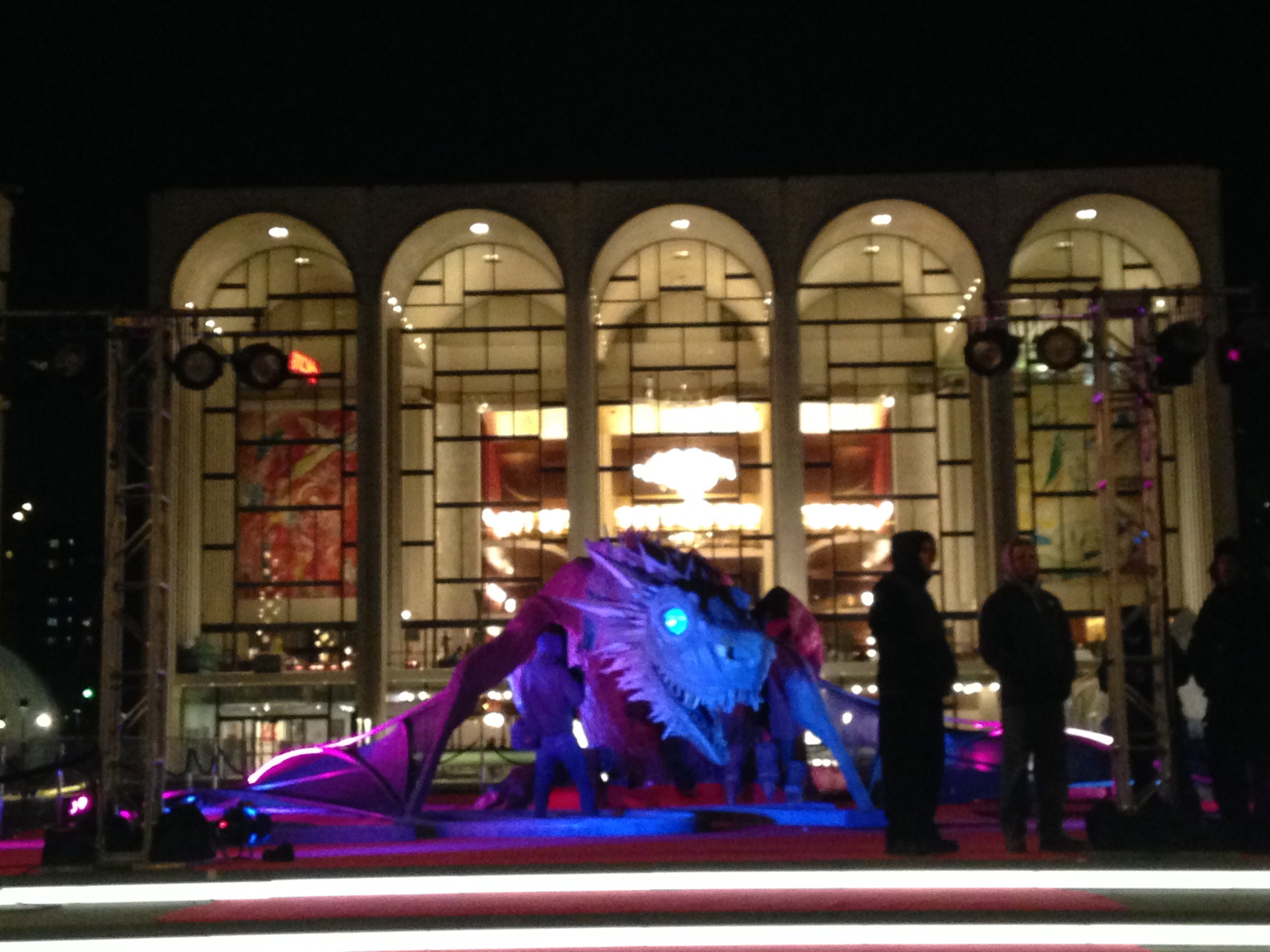 Martin Scorsese! He introduced a screening of his film The Age of Innocence at the New York Film Festival.