THE FIRST PODCAST In 1907, the professional swimmer Annette Kellerman was arrested on a Massachusetts beach for wearing a revealing bathing suit — a skin-tight black ensemble which covered most of her body.
Less than forty years later, in 1946, the owner of a Parisian lingerie shop named Louis Réard invented the bikini, perhaps the smallest amount of fabric to ever change the world, courtesy Micheline Bernardini, the young woman who debuted this scandalous outfit.
In this podcast, I'll tell you what happened to change people's perception of public decency in those forty years and explain how the bikini represents the best — and the worst — instincts of modern American culture.
To get this episode, simply download it for FREE from iTunes or other podcasting services.
Subscribe to The First here so that you don't miss future episodes!
You can also listen to the show on Stitcher streaming radio from your mobile device.
Or listen to it straight from here:
08Â THE ITSY BITSY TEENY WEENYÂ REVOLUTION: THE STORY OF THE FIRST BIKINI
Images from the show:
The bizarre contraption known as the bathing machine: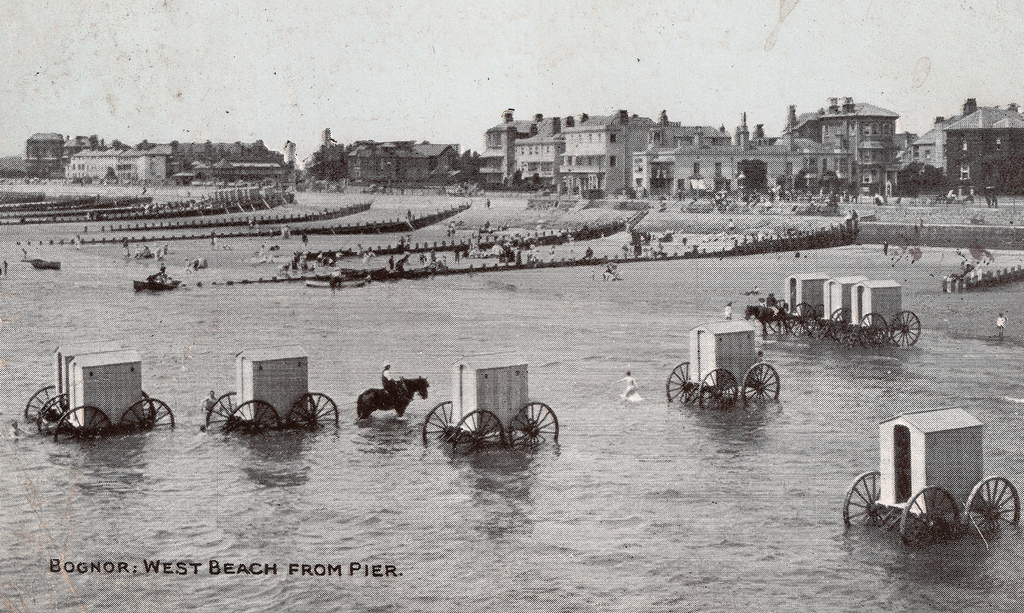 The glorious Annette Kellerman in one of her swimming outfits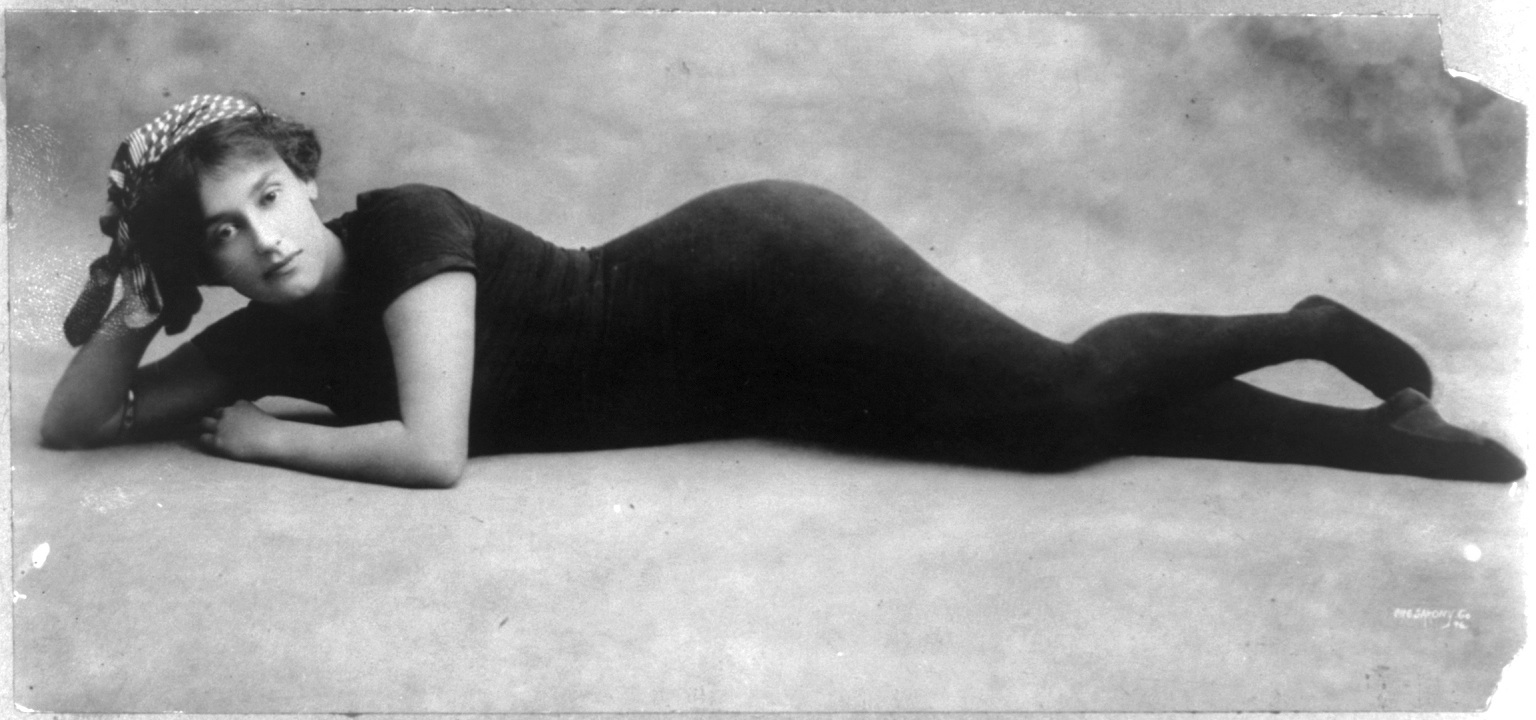 Women in Chicago being arrested for indecent exposure in 1922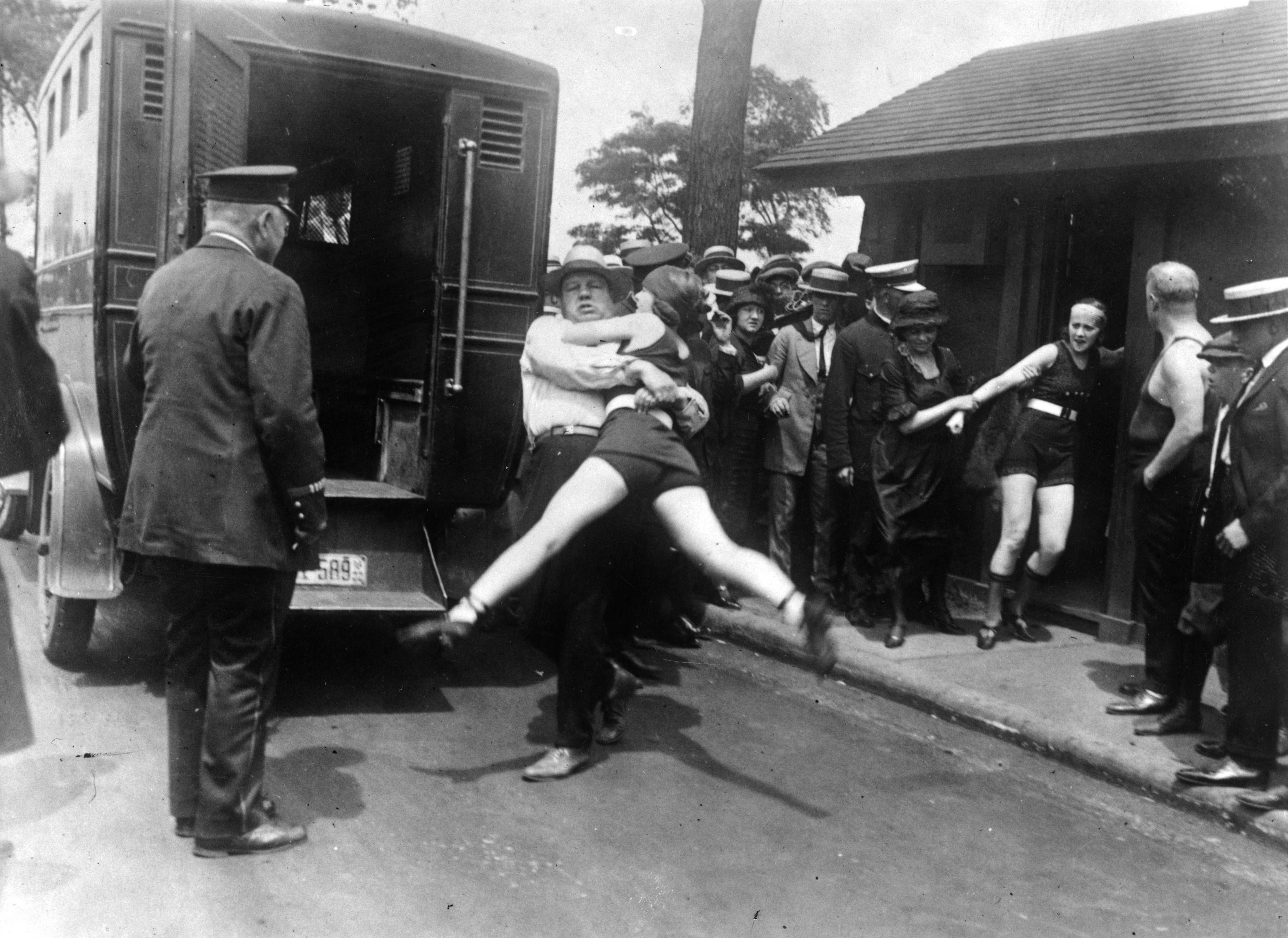 Jean Harlow in a stylish bathing suit from the 1930s.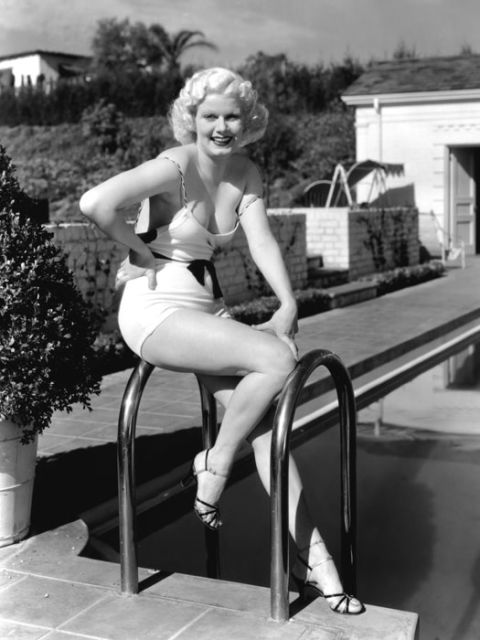 Coco Chanel, with the Duke of Westminster, most certainly honing her suntan.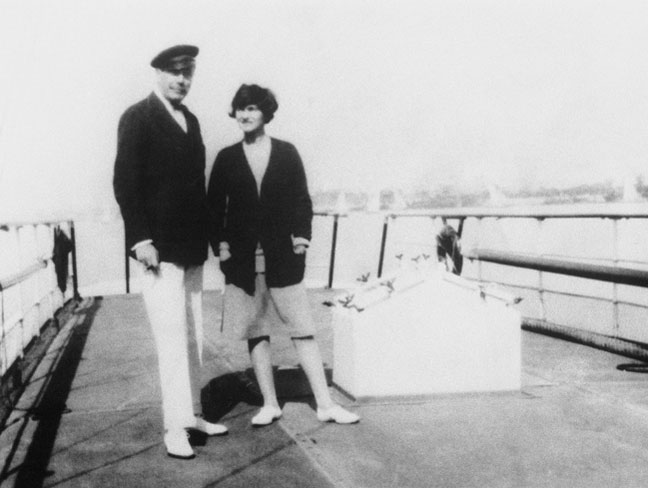 The world's most famous pin-up — Betty Grable in a bathing suit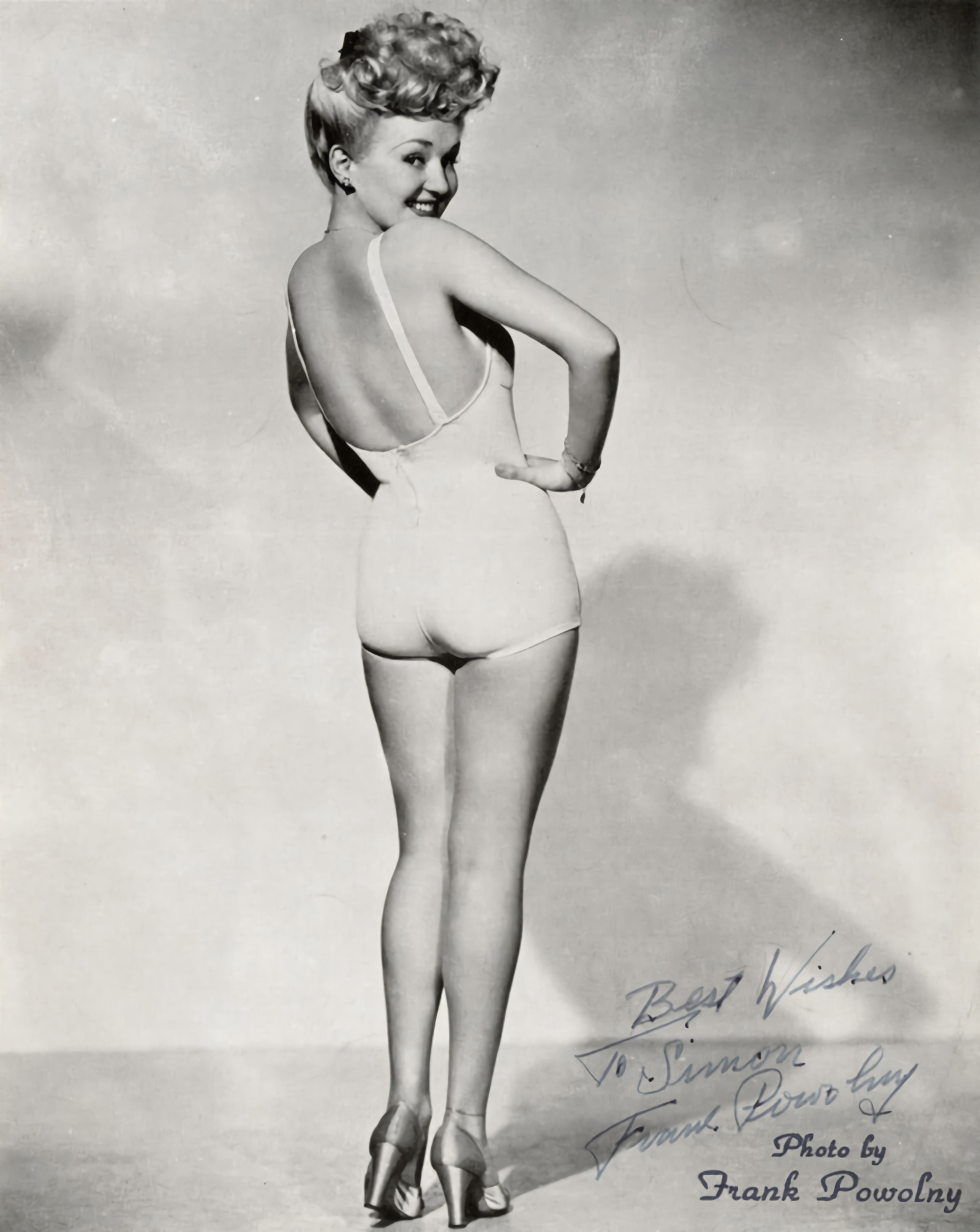 The song from this episode was Grable singing "You're My Little Pin-Up Girl":
The Parisian fashion designer Louis Reard who brought the world the bikini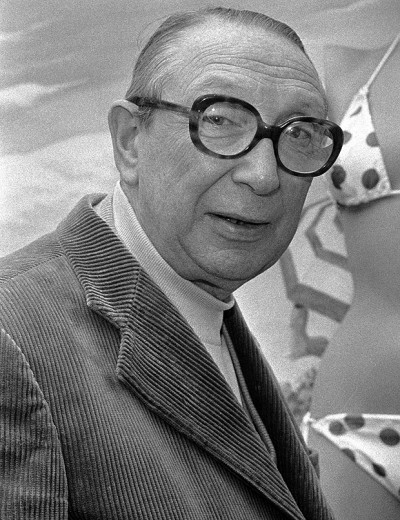 Reard with women wearing his invention: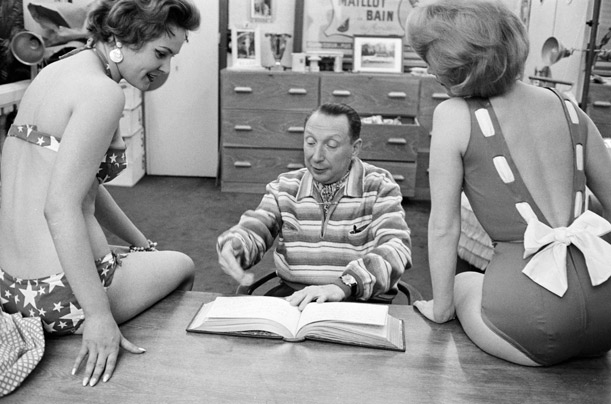 Video of the bikini's first appearance — as well as the smashing debut of the Parisian beauty Micheline Bernardini:
Bernardini with her bikini — and her match box!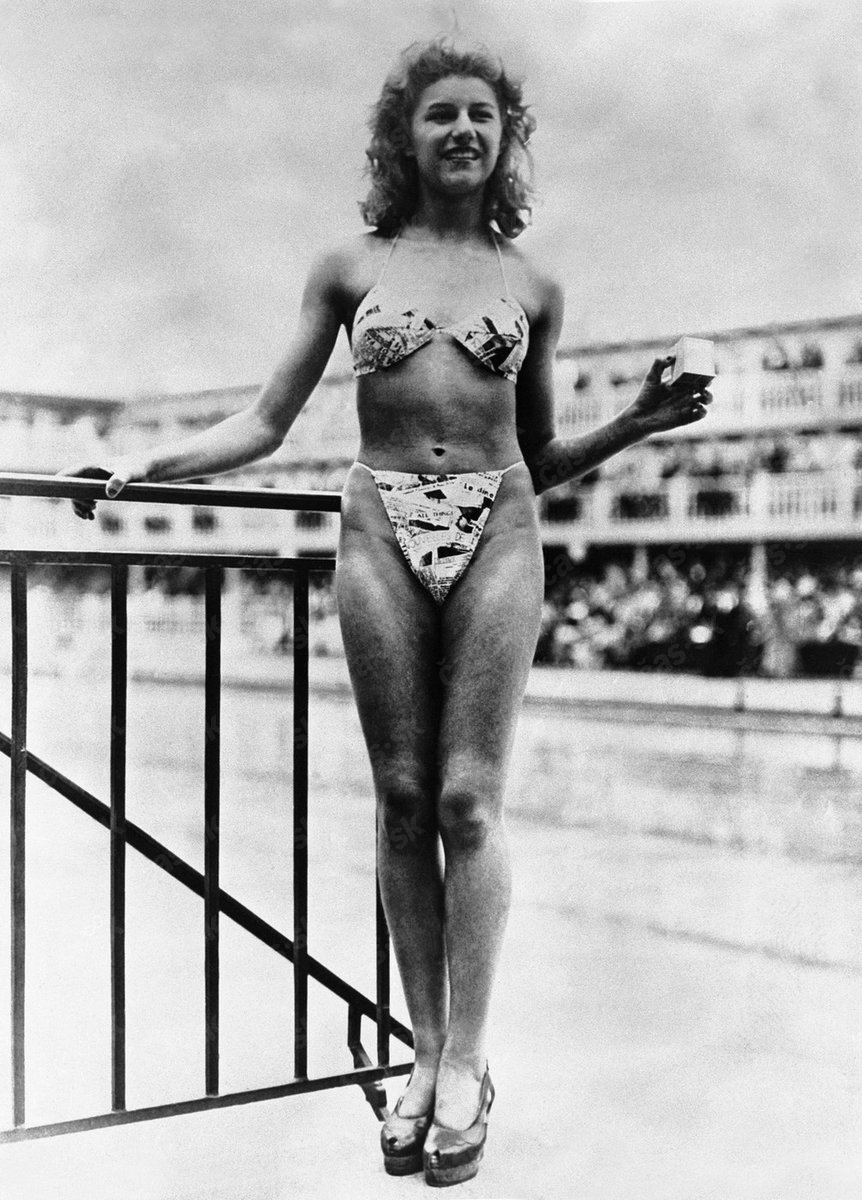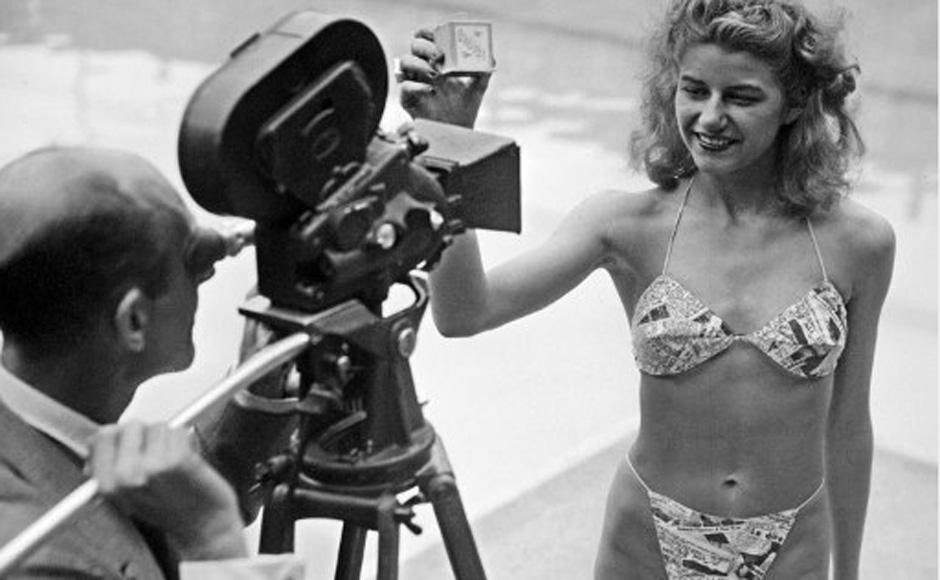 Ladies in beautiful bikinis on Coney Island 1965: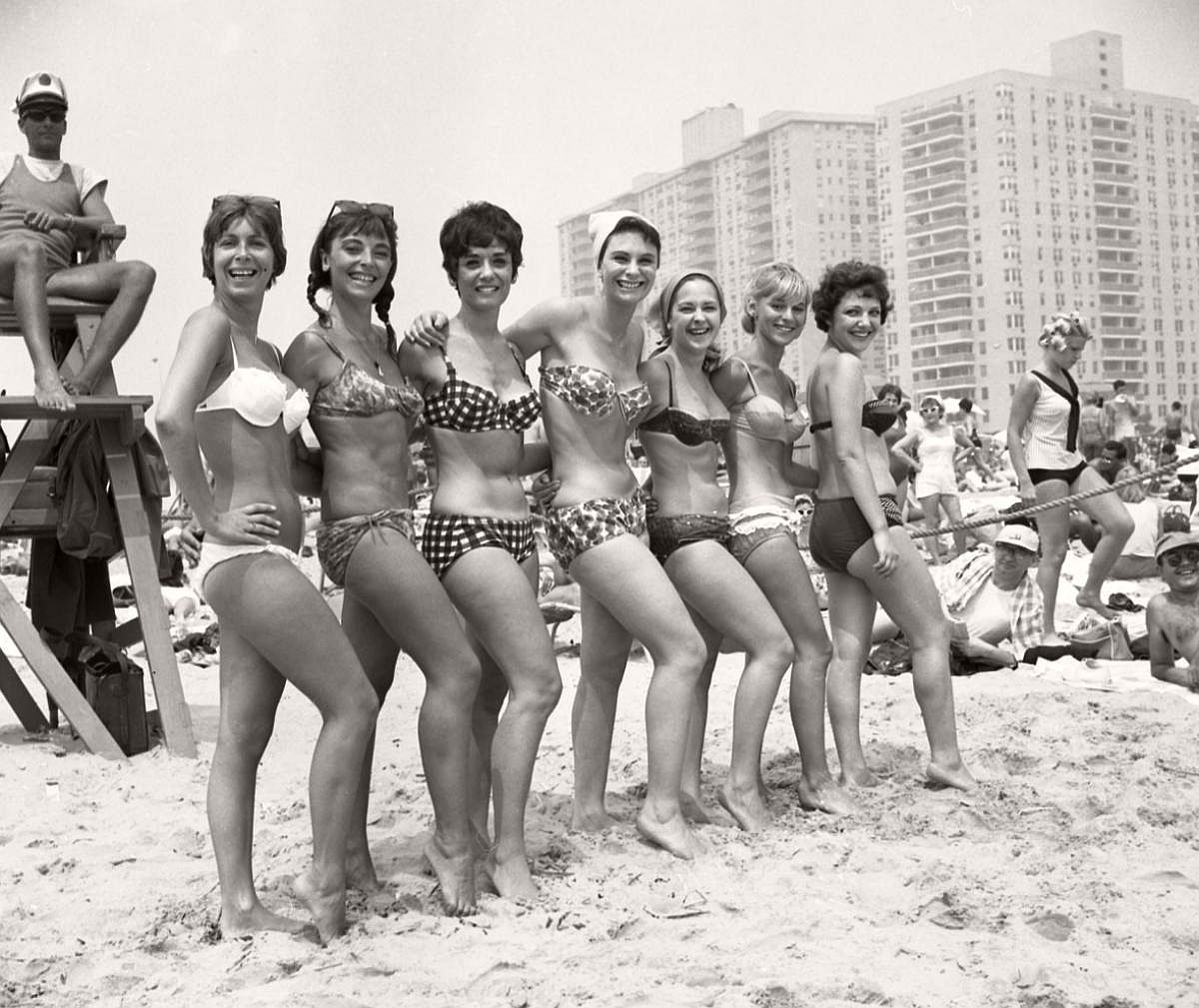 That picture and this one (also courtesy New York Daily News) are part of a terrific layout of vintage bathing suits. Check it out.