The biggest city in the United States is really a collection of multiverses, full of enshrined anomalies and beloved inconveniences.
Every New Yorker has their own list of wisdoms and observations, a batch of beloved eccentricities that make New York City such a perfect place to live for them. (For instance, I love a good bodega cat. Who cares if the place smells vaguely of urine?)
In essence everybody has their own version of the city with quirks and shortcuts and little pearls of beauty that are appreciated because they are deeply personal.
GOING INTO TOWN
A Love Letter to New York
by Roz Chast
Bloomsbury
In Going Into Town, acclaimed cartoonist Roz Chast shares her version. You're probably familiar with her wry, often zany illustration style from her work at the New Yorker magazine, and hopefully you've been introduced to her own city experiences through her devastating graphic novel Can't We Talk About Something More Pleasant, a bonafide modern classic and ode to her parents and their Brooklyn home. (If you haven't read that yet, make sure it's on your reading shortlist.)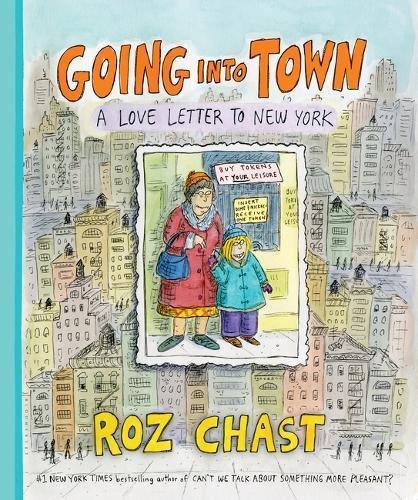 Her new book of urban observations is a guide book full of wonder and optimism, a polar opposite of most current-affairs tomes about New York on the shelves today. Even when she remarks disparagingly about tourists or rodents or trash, it's done with the lightest of touches, graced with vibrating illustrations of herself.
And it really is a guide book — albeit one you can safely read at home — describing the layout of New York's avenues and cross-streets, exploring its most enchanting institutions and proclaiming love for the most particular things (the Times Square/Grand Central shuttle, the armor gallery at the Met, the pigeon). It's curmudgeonly but not the least bit cynical.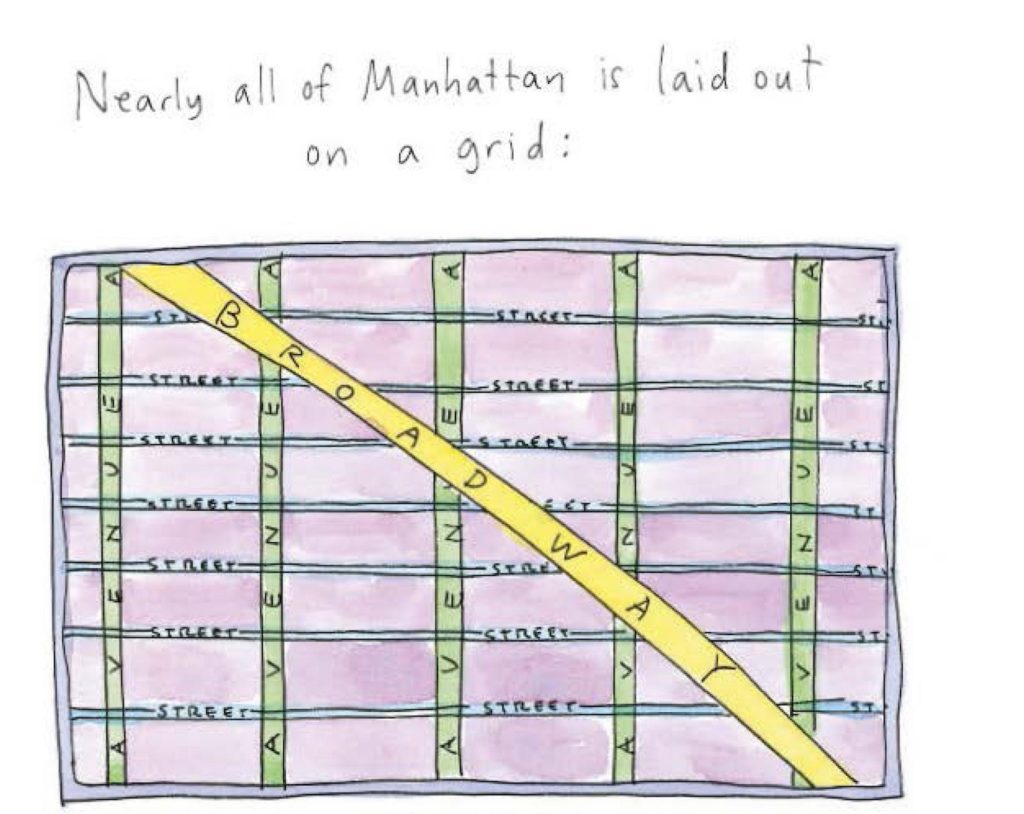 You're probably innately aware of some of her suggestions but it's a genuine treasure to see them spelled out (or rather, drawn out) so colorfully.
A statement in her trademark handwriting — "Pick a random building in New York, examine it from top to bottom, and this is what you might see." — hovers over a structure containing a juggling supply store, shiatsu massage, a cat psychiatrist and a '99 Cent and Up or Less Store'.
"I don't know why that makes me happy to look at, but it does."
That statement applies to all of Roz Chast's work, I think, but Going Into Town in particular.
Below: A little sampling of her curmudgeonly chaos