Frank Serpico is a member of an elite group of important American figures (along with Erin Brockovich and Karen Silkwood) that are almost entirely defined by the actors who played them in movies.
Even if you lived in New York City in the early 1970s and remember Serpico from the headlines, most likely you picture him as a young, handsome Al Pacino. Serpico is considered one of the greatest films of that decade, solidifying Pacino's status as a successor to Marlon Brando, an actor of rare cinematic presence.
But whatever happened to Serpico, the actual Frank Serpico?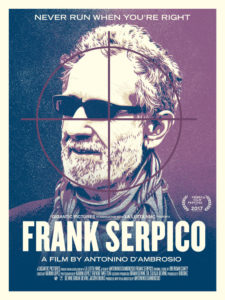 Frank Serpico
A documentary by Antonino D'ambrosio
Music by Jack White
In theaters and On Demand
An engaging new documentary by Antonino D'ambrosio tracks down the elusive Serpico and replays his dramatic story, but with a tonal shift. Frank Serpico is the actual star here and he's no superhero. It turns out that becoming a lauded pop-cultural symbol of honesty and bravery is a hard act to follow.
Serpico, the son of southern Italian immigrants, grew up on the streets of Crown Heights and entered the ranks of the New York Police Department in 1959. Â From his Perry Street apartment, Serpico donned various undercover disguises to infiltrate the criminal ranks.
"I got my training in the streets of New York where I played many roles from a doctor to a derelict," Serpico says early on, in front of a dressing room mirror. "And how well I played those roles, my life depended on it."
His choice of neighborhood — the West Village was for bohemians and 'degenerates' — and his southern Italian heritage set him apart from his mostly Irish brethren and eventually he was moved to plainclothes duty. It was there that Serpico took in the extraordinary network of corruption which has afflicted the police department since the early 19th century. (Historian Luc Sante makes an appearance in the film to remark upon the cyclical nature of police corruption in New York.)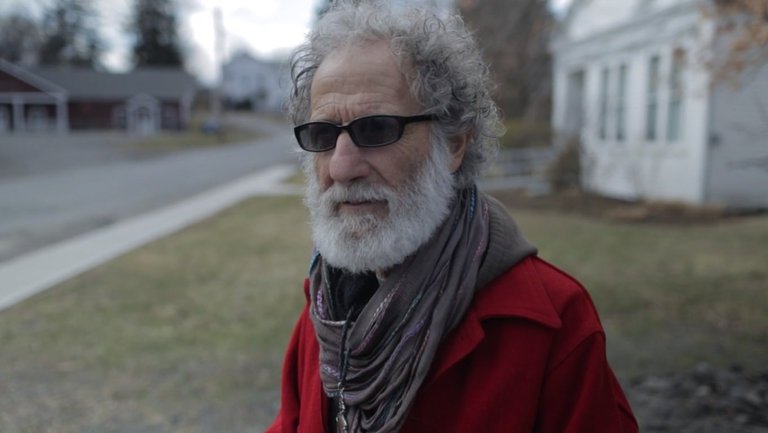 Instead of keeping quiet about it, Serpico spoke up — despite death threats  — leading to the formation of an investigative commission under the administration of Mayor John Lindsay. In the winter of 1971, Serpico was shot in the face at a routine drug arrest in Brooklyn. Was it a retaliation? In the documentary, Serpico sits with his former partner Arthur Cesare, discussing the incident with no small amount of awkwardness and intimation.
You're perhaps familiar with most of this from the Pacino film, directed by Sidney Lumet. But what became a landmark piece of cinema only made Serpico's life worse. While this documentary sometimes loses its focus — and even becomes distracted during its Hollywood segments — it's absolutely worth it to see Serpico himself reflect upon his unusual legacy. He's interesting, unassuming, at peace. But there's little nobility in being right.
Currently playing in New York at the IFC Center