PODCAST The story of how Grand Central was saved from the wrecking ball.
The survival of New York City's greatest train station is no accident. The preservation of Grand Central Terminal helped create the protections for all of America's greatest landmarks.
By the 1950s, this glorious piece of architecture — opened in 1913 as a sensational example of Beaux-Arts architecture — was severely unloved and truly run down. It was also in danger. Long distance railroad travel was no longer fashionable and its real estate seemed better suited for a trendier skyscraper.
With the destruction of Penn Station in the mid-1960s, it seemed Grand Central was next. Let's make room for progress! So how did it manage to survive?
In this episode, we welcome special guest Kent Barwick, the former executive director of the Municipal Art Society, who was there, in the middle of the fight to save Grand Central. He joins us to talk about the preservation battle and the importance of one particular ally — Jacqueline Kennedy Onassis.
It certainly took thousands of people — idealists, activists and regular New Yorkers — to save this iconic building. But how did this one woman of great renown and prominence bring her personal history into the building, all in earnest efforts to save it?
Listen Now: Grand Central Terminal Podcast
___________________________________________________________
The Bowery Boys: New York City History podcast is brought to you …. by you!
We are now producing a new Bowery Boys podcast every week. We're also looking to improve the show in other ways and expand in other ways as well — through publishing, social media, live events and other forms of media. But we can only do this with your help!
We are now a member of Patreon, a patronage platform where you can support your favorite content creators for as little as a $1 a month.
Please visit our page on Patreon and watch a short video of us recording the show and talking about our expansion plans. If you'd like to help out, there are five different pledge levels (and with clever names too — Mannahatta, New Amsterdam, Five Points, Gilded Age, Jazz Age and Empire State). Check them out and consider being a sponsor.
We greatly appreciate our listeners and readers and thank you for joining us on this journey so far.
___________________________________________________________
The original plan for Grand Central, burying its tracks (to create Park Avenue) and concealing its rail yard, creating valuable real estate above it.
The terminal in 1913 and again in 1927. Note the difference in surroundings.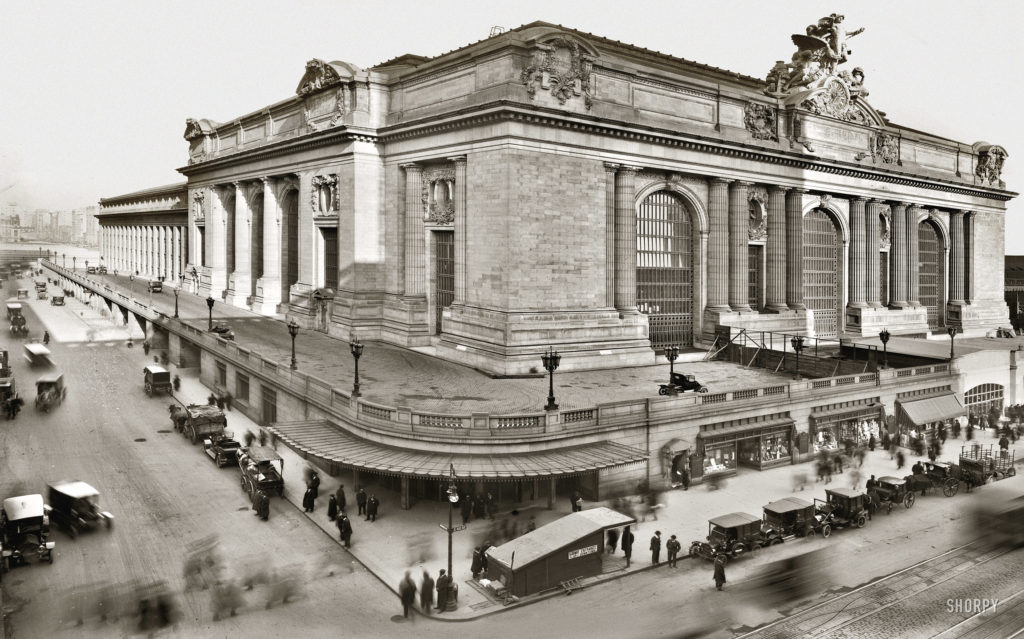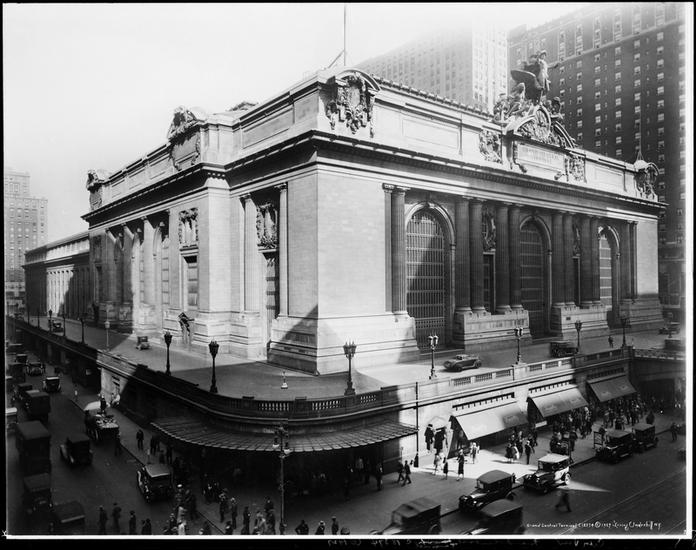 1960s — before the Pan Am Building ….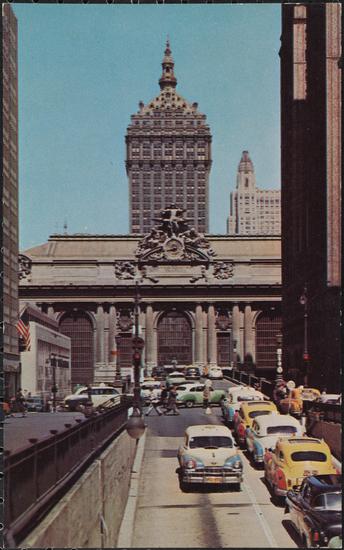 …. and after.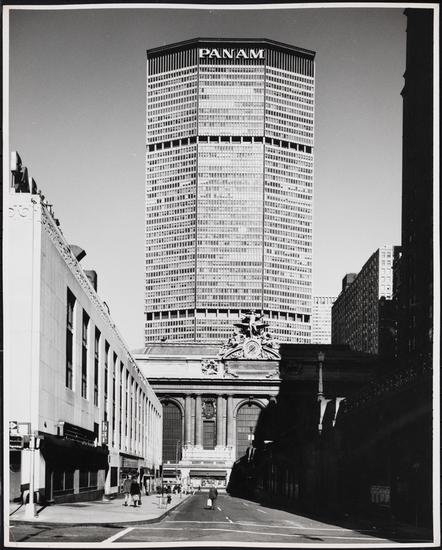 A lapel button from 1968, promoting the preservation of Grand Central. No such buttons were made for Penn Station a few years earlier, but the demolished train station would boost preservation efforts for other endangered buildings.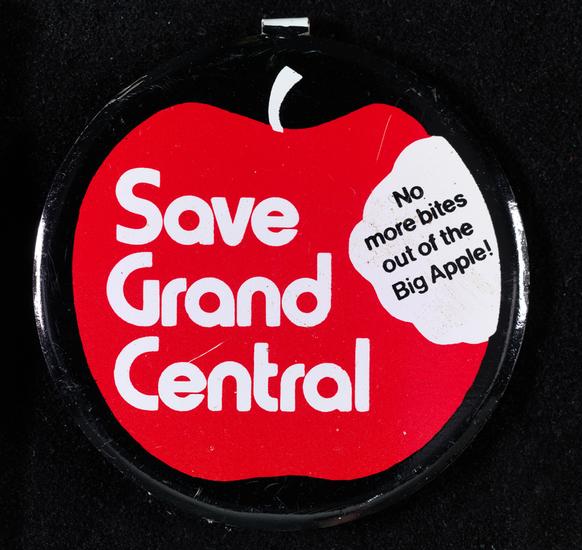 Jackie stands in front of Grand Central, preparing to turn on the lights in 1976. Mr. Barwick mentions this event in our interview with him.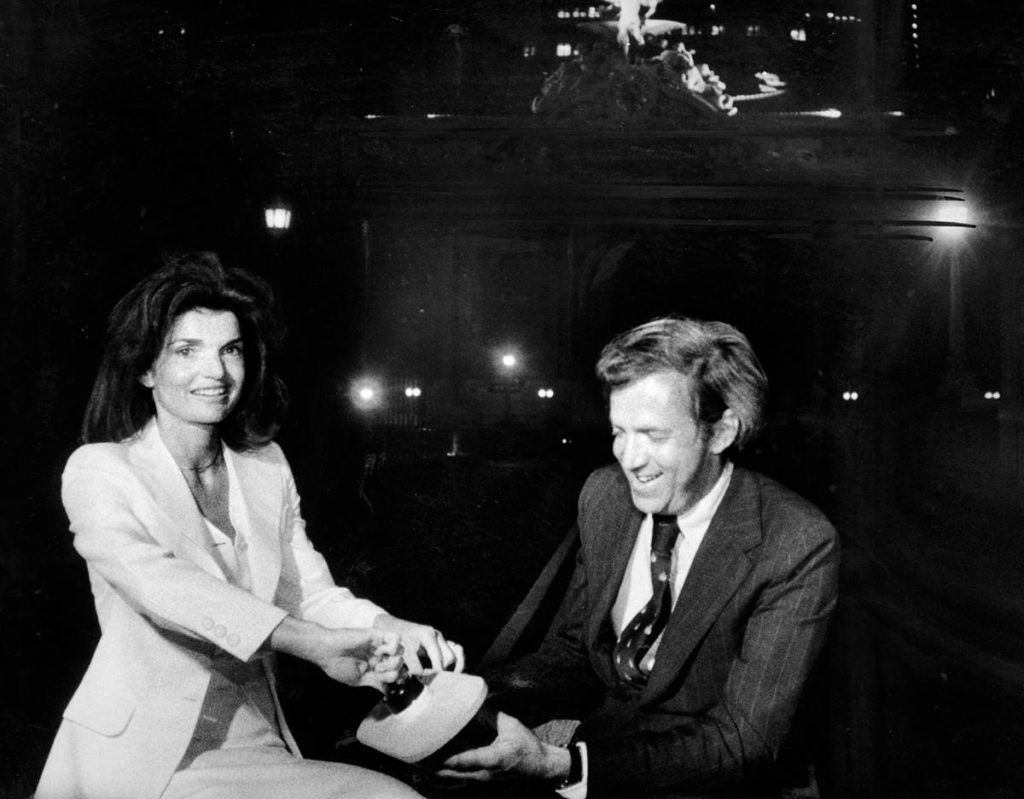 Bess Meyerson, Philip Johnson, Jackie Kennedy Onassis and then-congressman Ed Koch in 1975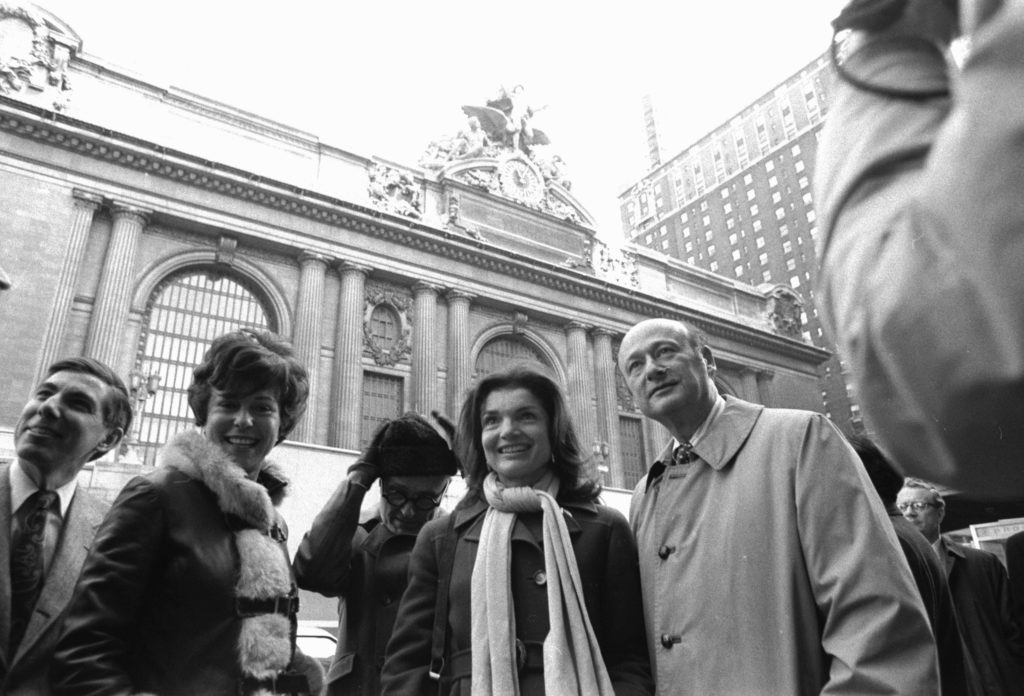 Jackie and other activists, all aboard the Landmark Express!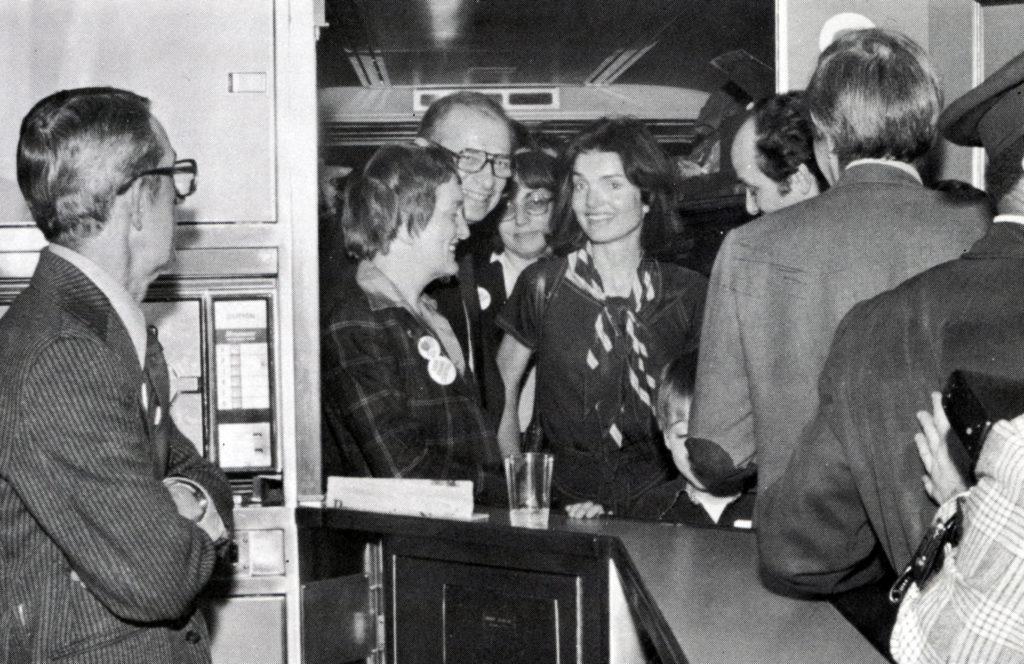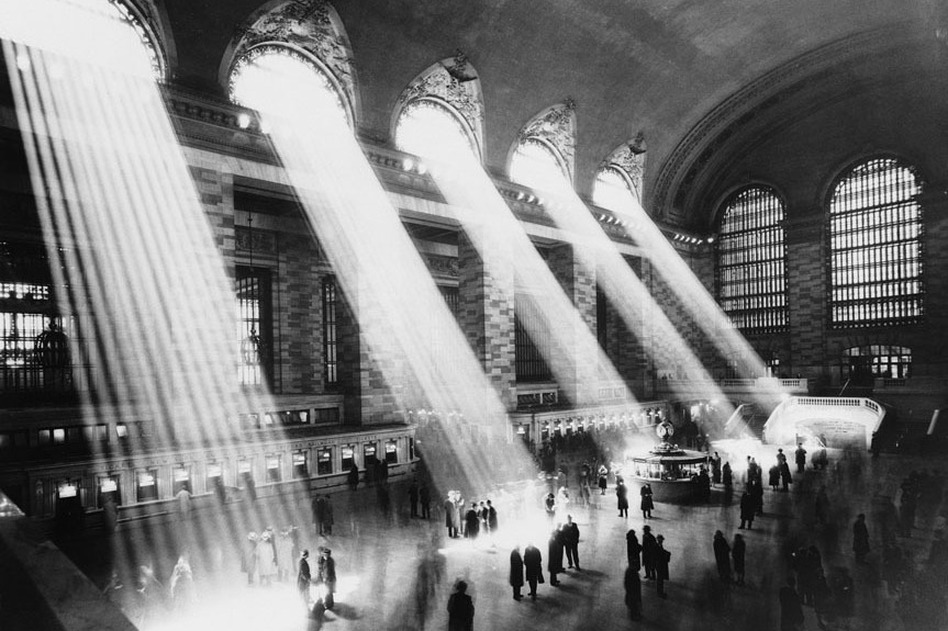 TOURS
Official Grand Central Docent-Led Tours from the Municipal Art Society
Prowler NYC — Architectural/Historical Walking Tours of New York featuring the tour Jacqueline Kennedy Onassis and the Preservation of Our Architectural Treasures
FURTHER LISTENING
We mentioned these past Bowery Boys podcast on the show. After you've finished listening to our Rescue of Grand Central show, give these a try!