PODCAST Tribeca (or TriBeCa, Triangle Below Canal) is a breathtaking neighborhood of astounding architectural richness. But how much do you know about this trendy destination and its patchwork of different histories?
You'll be surprised to learn about the many facets of this unusual place, including:
— Lispenard's Meadow, tracing back to the property's first Dutch settlers;
— St. John's Park, New York's first ritzy residential district;
— Washington Market, the open-air marvel that fed New Yorkers for 150 years;
— the Ghostbusters Fire House, a pop-culture landmark that witnessed an astonishing architectural shrinkage;
— the AT&T Long Lines Building, an imposing monolith with mysterious secrets contained inside;
and the TriBeCa Film Center, bringing a new direction to the neighborhood thanks to its co-founder Robert De Niro
PLUS: What are codfish cheeks? Pert nurses? Weekend leathers?
Listen Now: Tribeca History Podcast
_________________________________________________________
The Bowery Boys: New York City History podcast is brought to you …. by you!
We are now producing a new Bowery Boys podcast every week. We're also looking to improve the show in other ways and expand in other ways as well — through publishing, social media, live events and other forms of media. But we can only do this with your help!
We are now a member of Patreon, a patronage platform where you can support your favorite content creators for as little as a $1 a month.
Please visit our page on Patreon and watch a short video of us recording the show and talking about our expansion plans. If you'd like to help out, there are five different pledge levels (and with clever names too — Mannahatta, New Amsterdam, Five Points, Gilded Age, Jazz Age and Empire State). Check them out and consider being a sponsor.
We greatly appreciate our listeners and readers and thank you for joining us on this journey so far.
________________________________________________________
The glory days of St. John's Park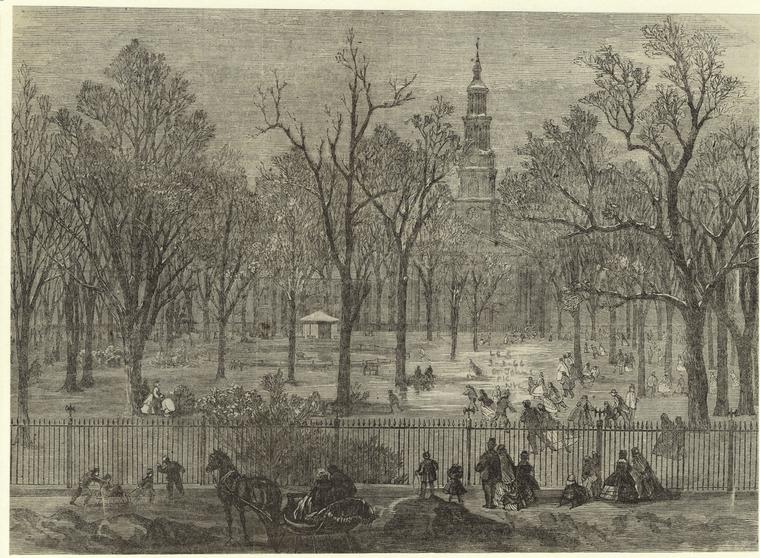 Dandies encircling St. John's Park, 1822.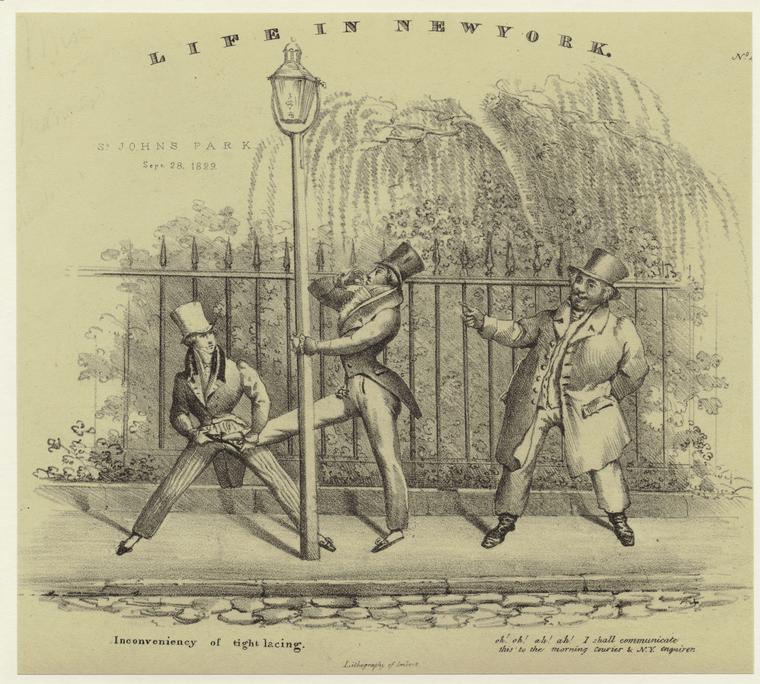 The park was replaced with St. John's Freight Terminal with a statue of Cornelius Vanderbilt affixed at top.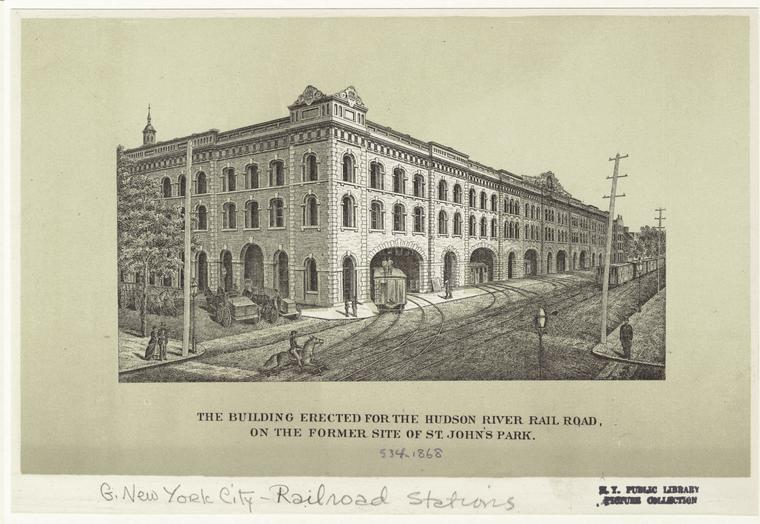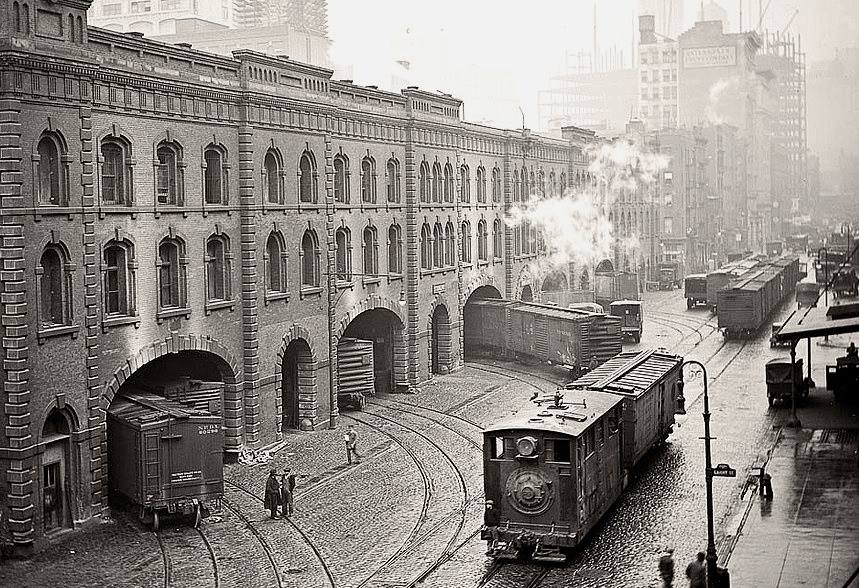 The location of St. John's Park in 1836 and its footprint, clearly seen, in a modern Google Map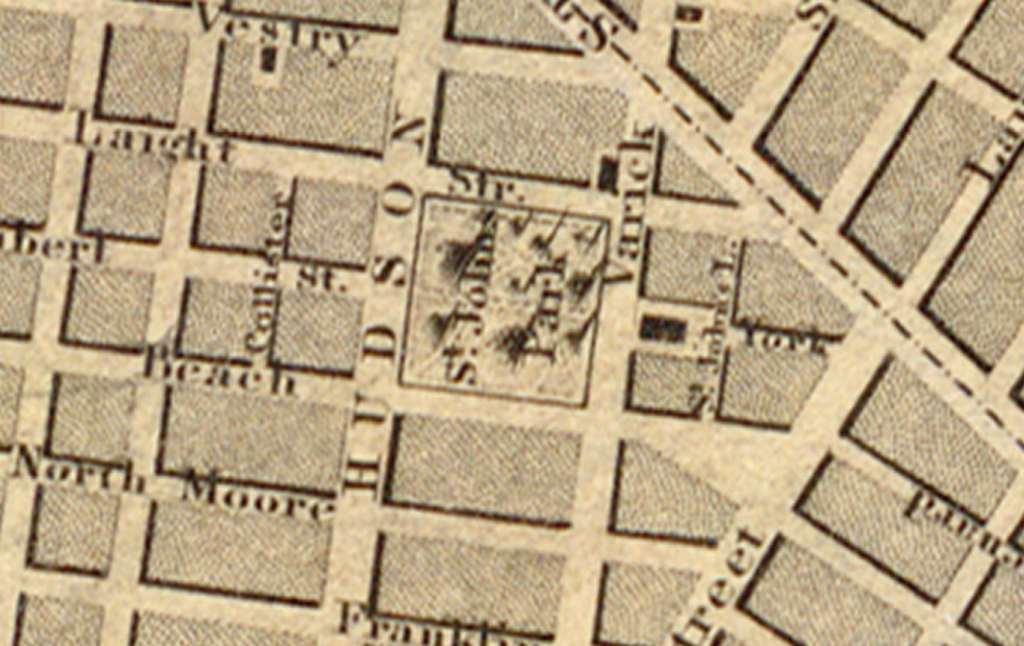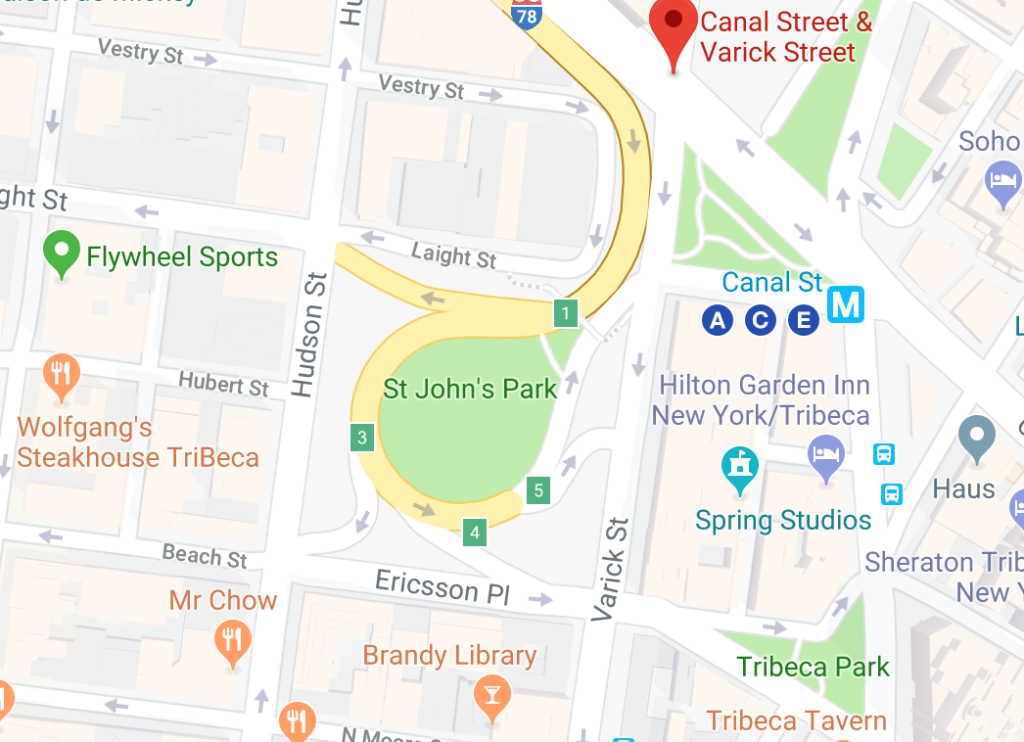 Images of Washington Market (depicted between 1820-1860) from the New York Public Library collection. It's hard to property visualize how dominant the market was to the street life of the future Tribeca neighborhood. Hundreds of vendors spilled out into the street and soon the many blocks surrounding it served the market's purposes.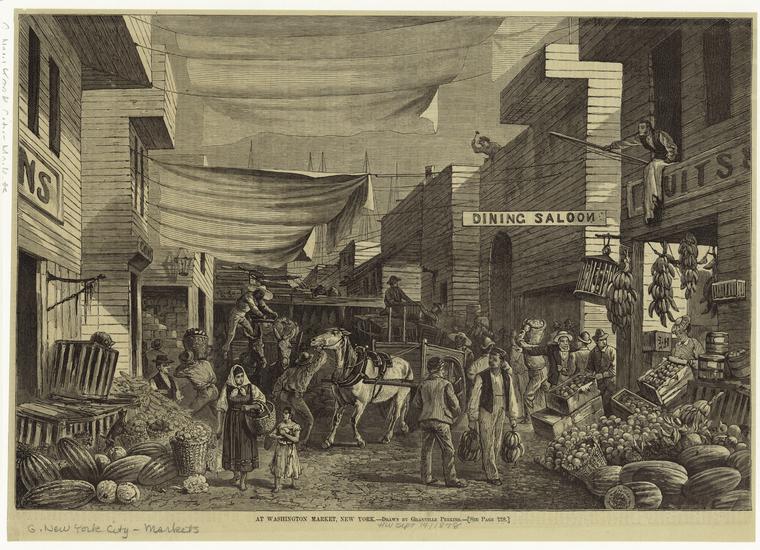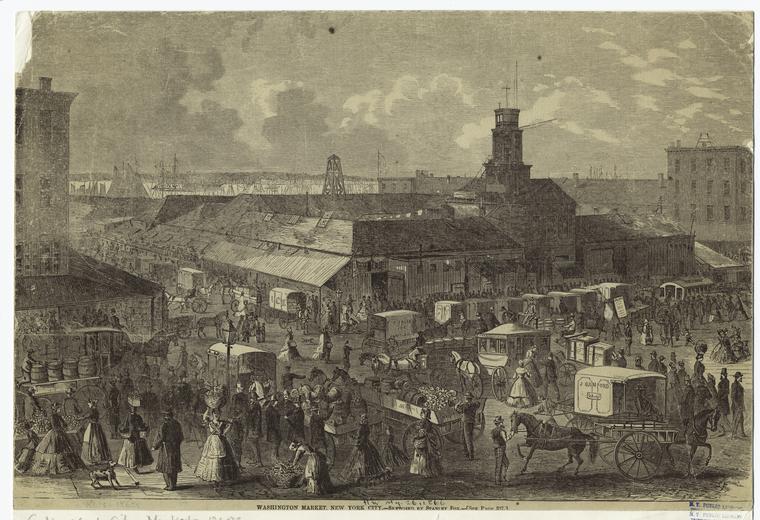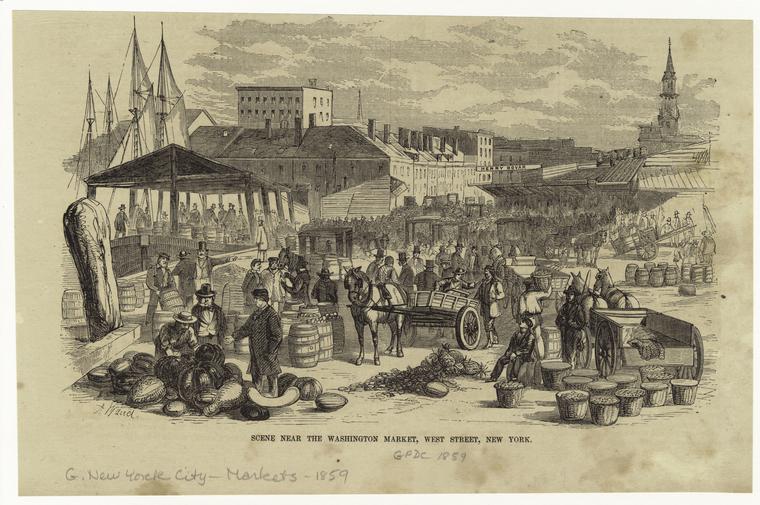 Washington Market in 1912 — a century of service with many decades to go.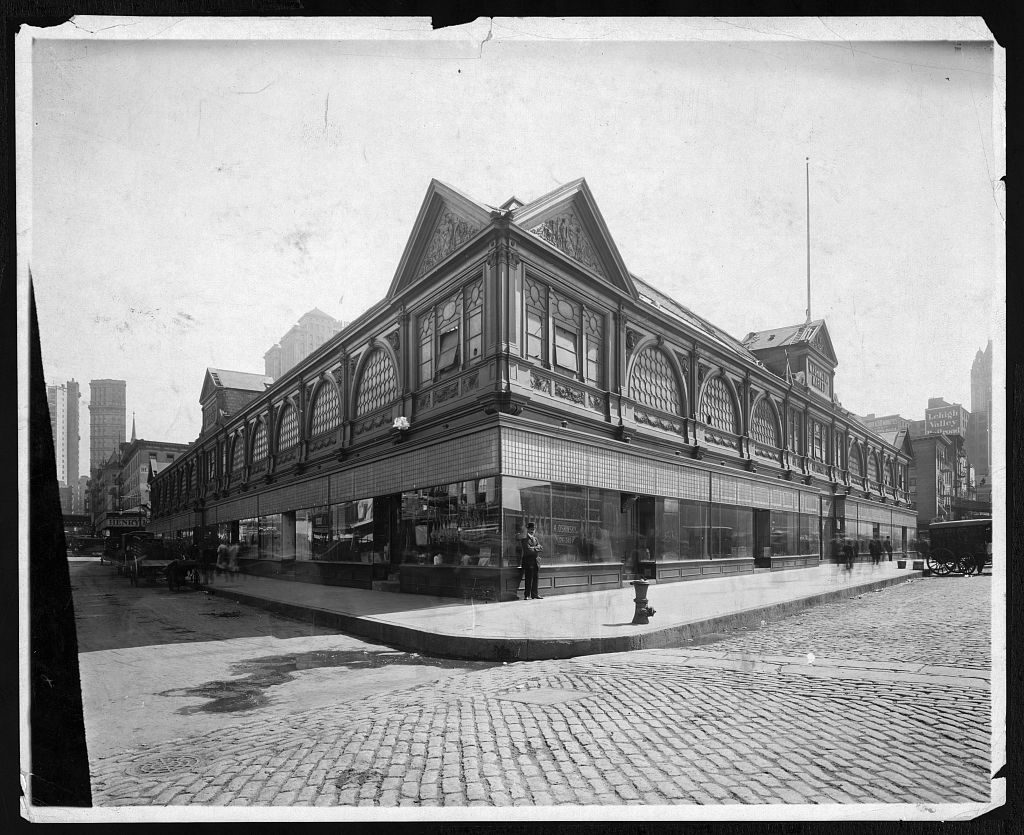 By the 1950s, most of the market district was contained in a new Washington Market structure. It was torn down in the 1960s to make way for the World Trade Center.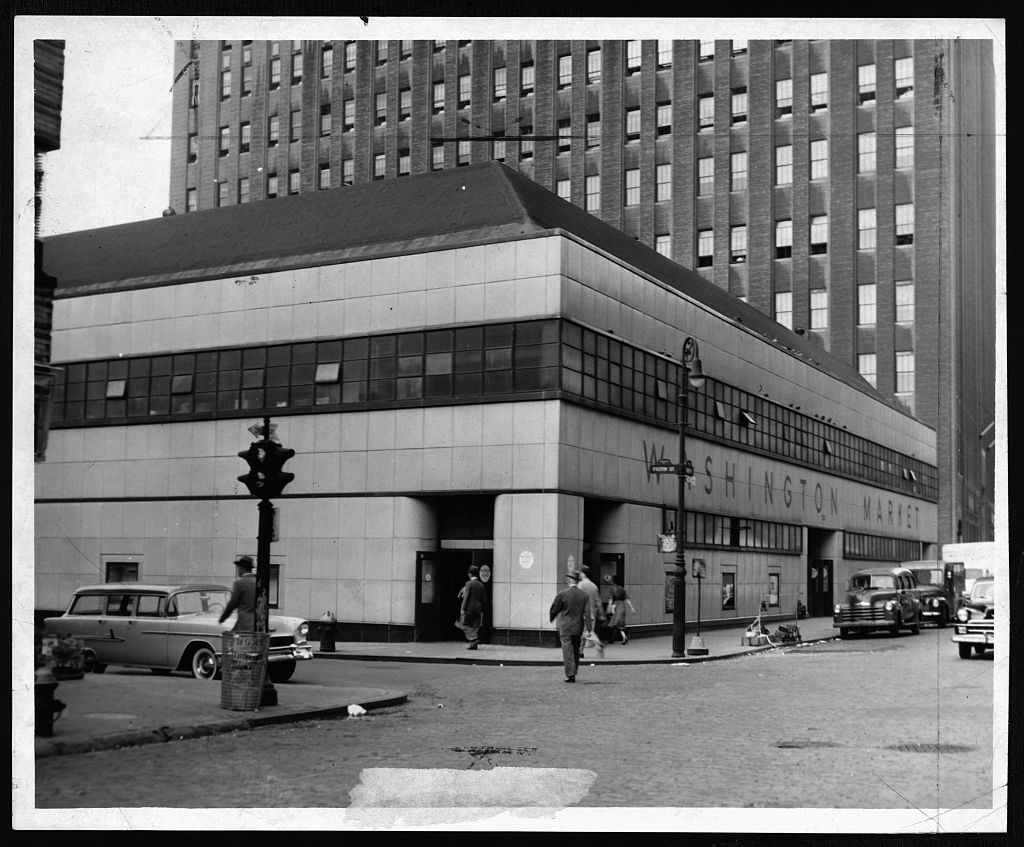 Hotels like the Cosmopolitan were built when the center of New York culture was near City Hall. As cultural institutions moved north, the Cosmopolitan successfully transitioned into a businessman's accommodation, serving both the dry goods district and the Washington Market. Believe it or not, the Cosmopolitan is still around as The Frederick Hotel.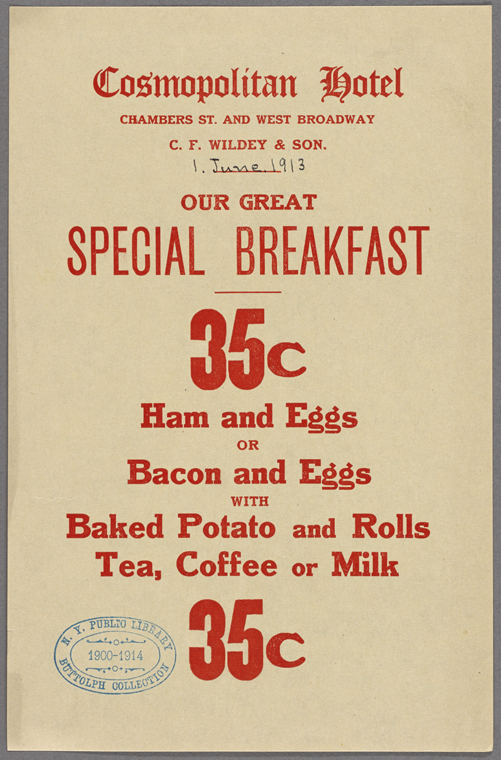 An example of spectacular market architecture at Franklin and Varick streets, combining metal awnings, Romanesque detailing and early 20th century 'ghost signage'.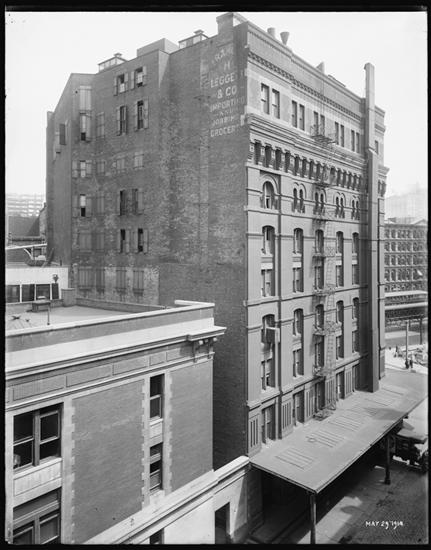 Firehouse, Hook & Ladder Co. 8 — before the widening of Varick Street and after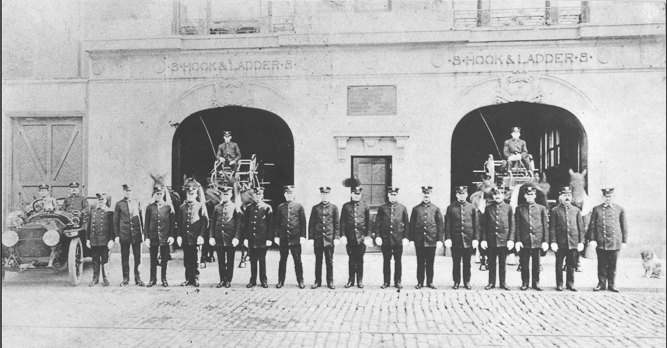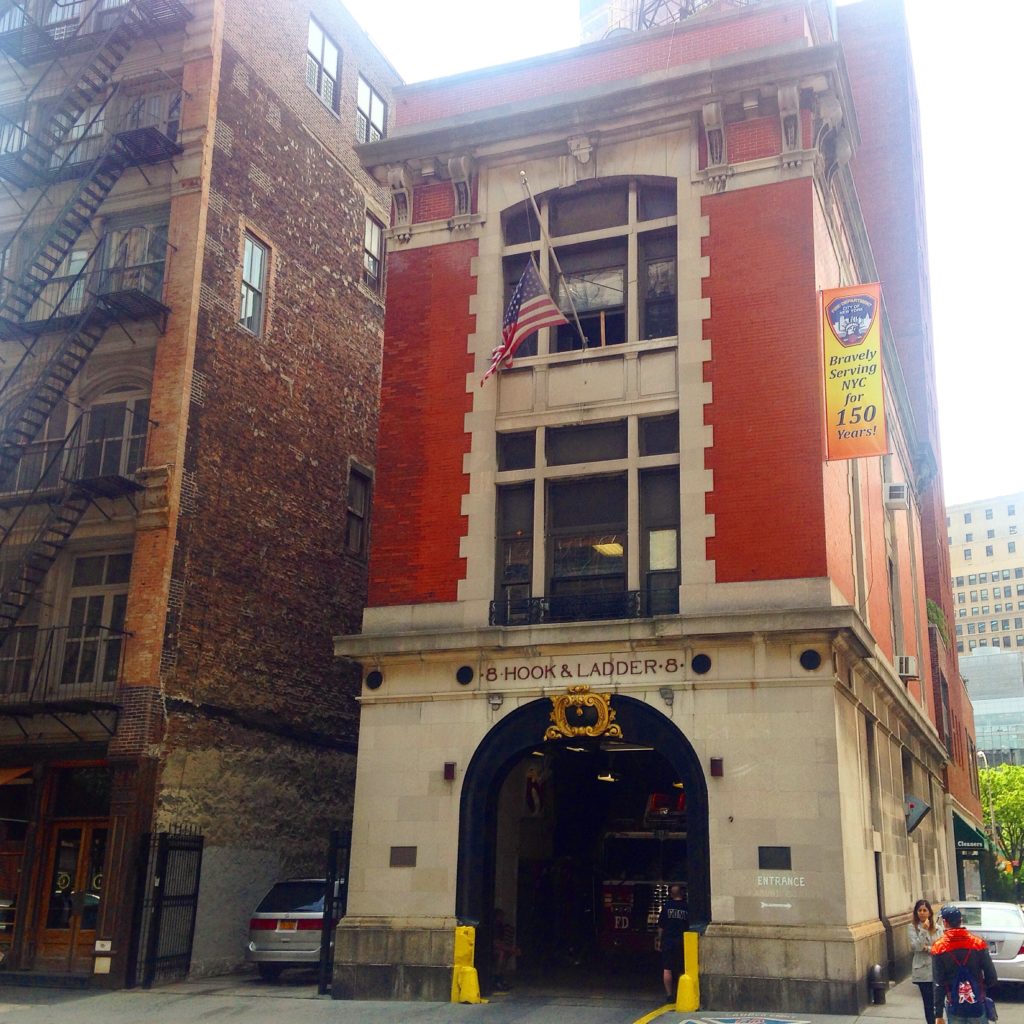 Pictures of old St. John's Chapel in its final years, courtesy the Museum of the City of New York collection: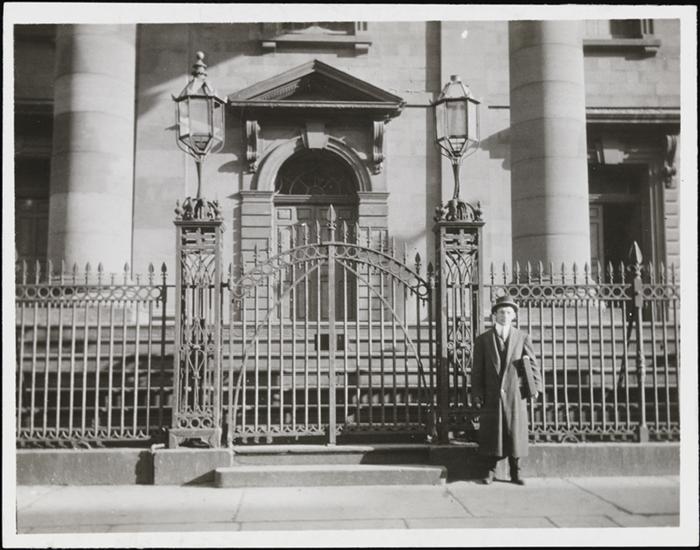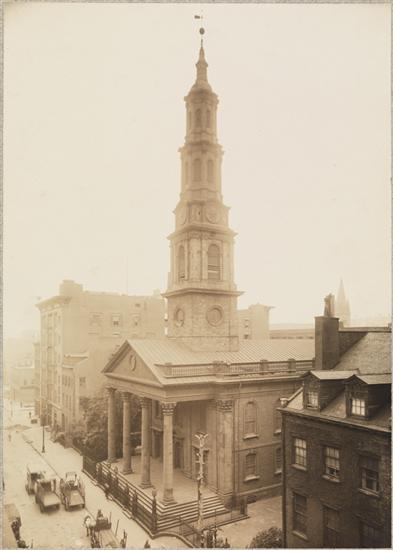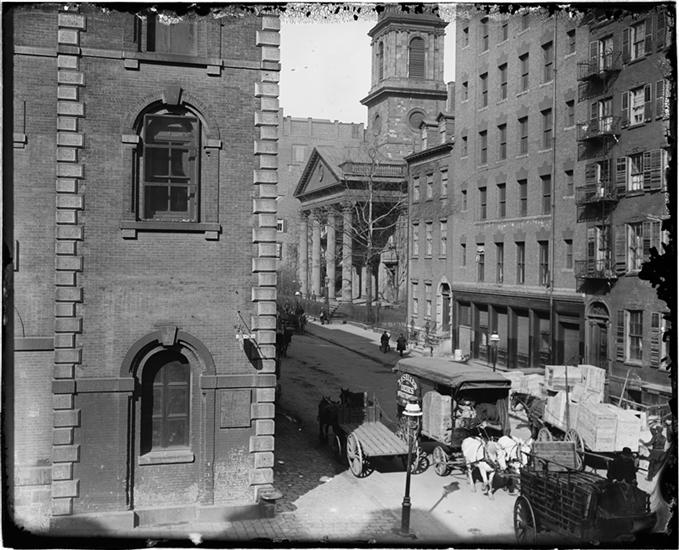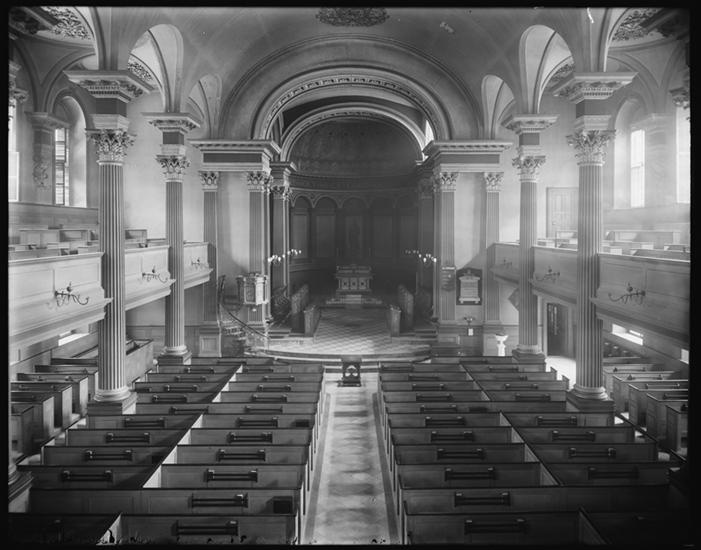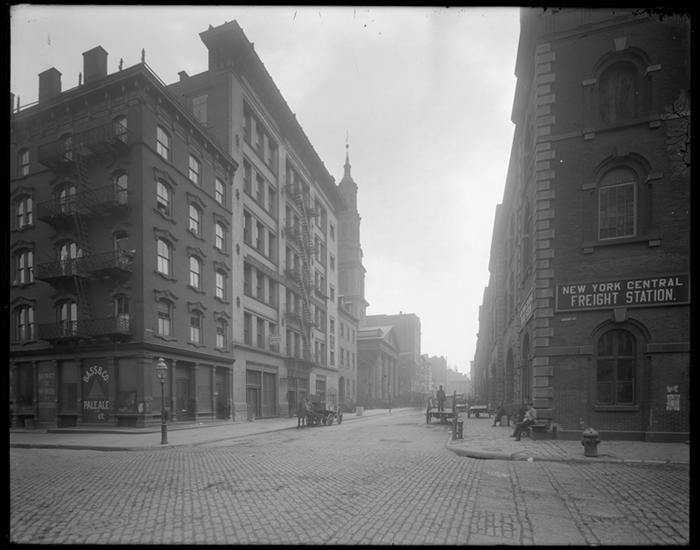 Harrison Street Houses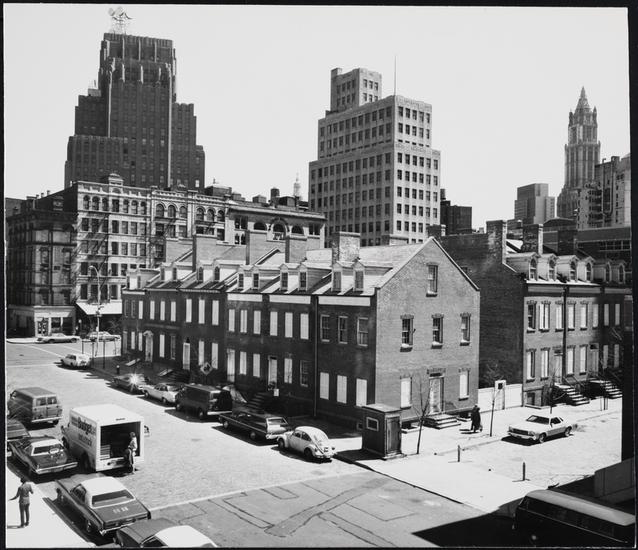 Looking south on Hudson Street, 1978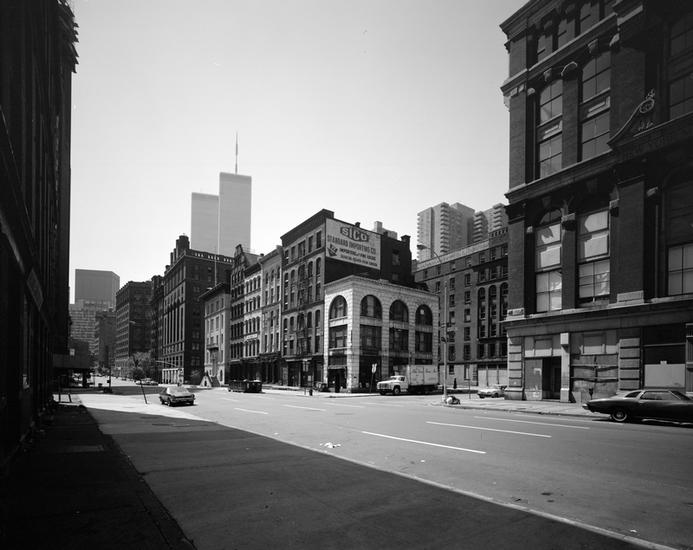 Unique street tiling at Hudson and Beach Streets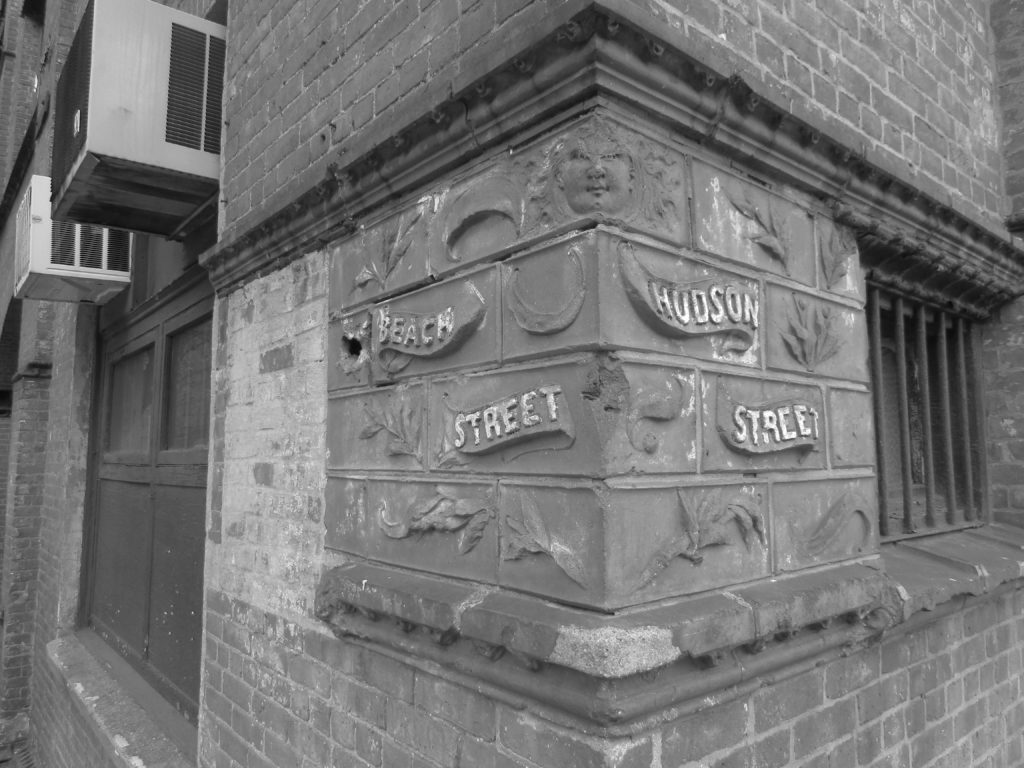 Staple Street with its distinctive skybridge.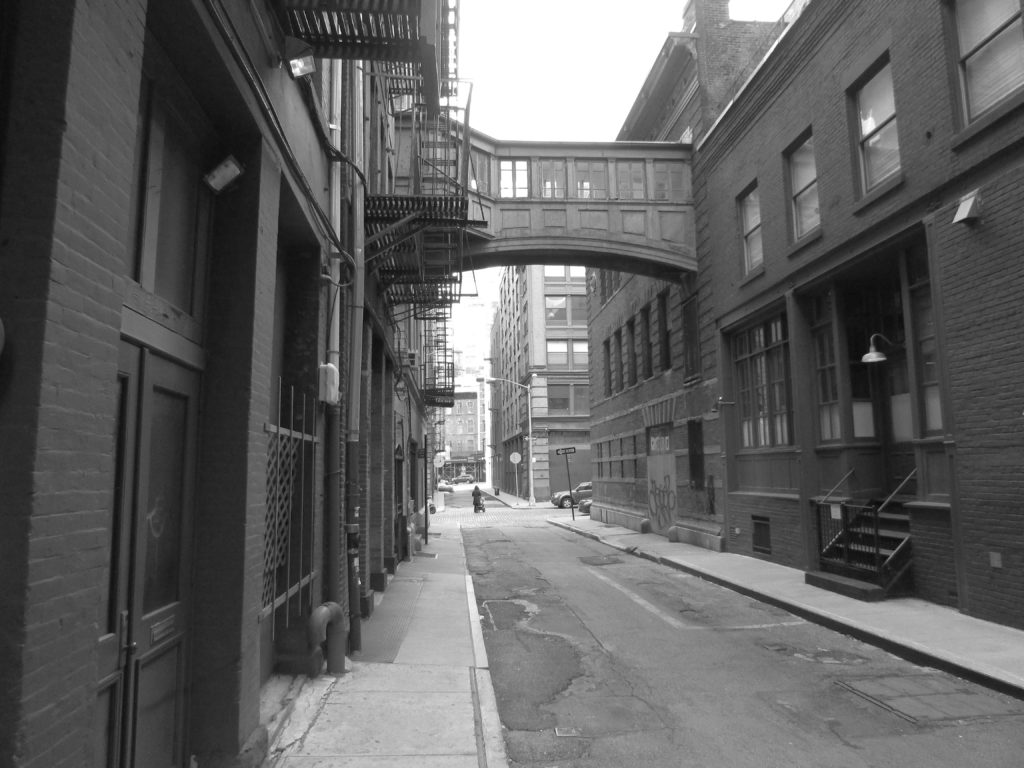 At the top of the old American Express stables is a curious fellow staring down at you.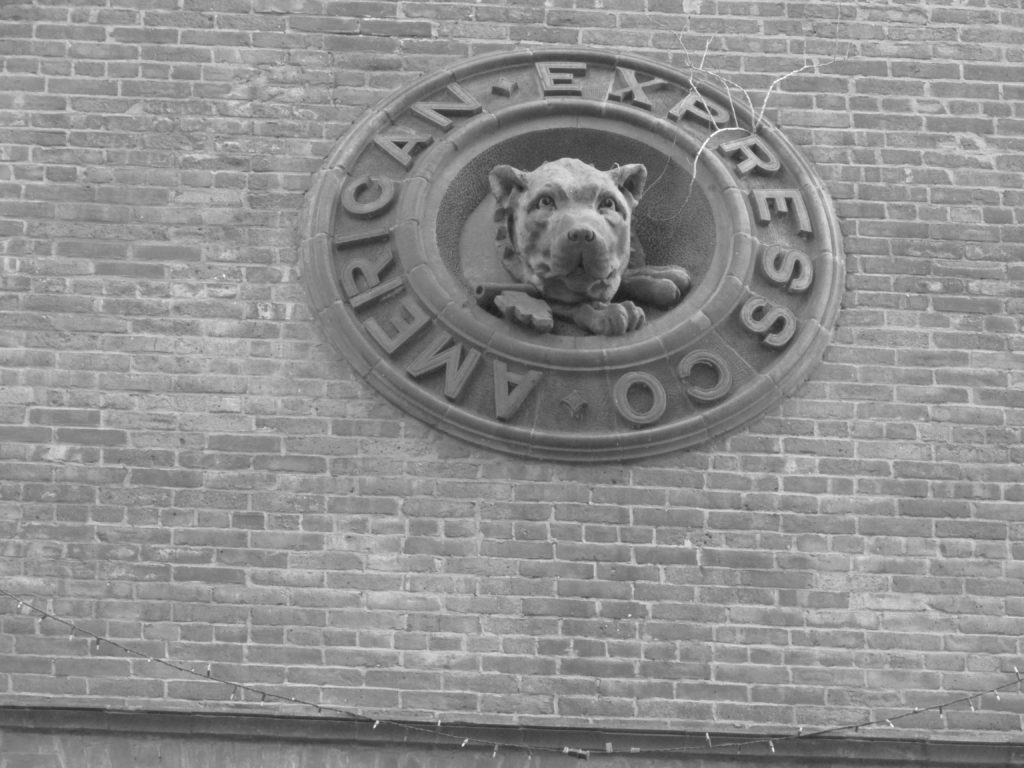 Mayor Michael Bloomberg, Nelson Mandela, Robert De Niro and Hugh Grant at the opening ceremony of the first TriBeCa Film Festival, May 8, 2002.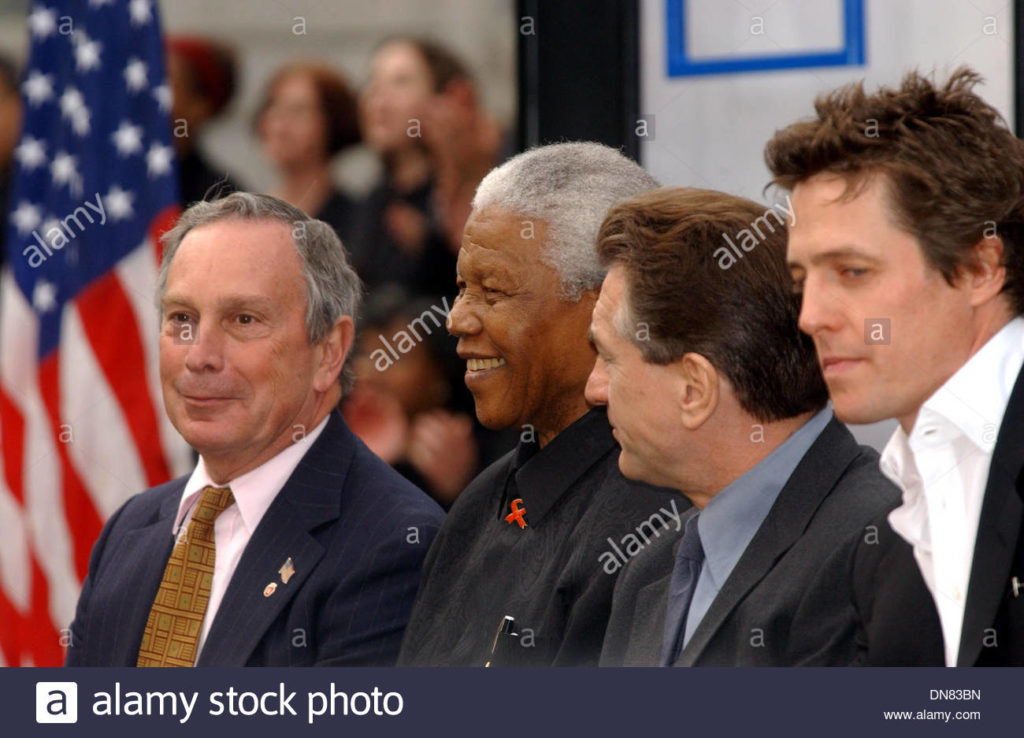 We're dedicating this show to our good friend Nancy Schwartzman whose upcoming documentary Roll Red Roll will make its debut at the Tribeca Film Festival next month.