We're proud to announce a new live event at the New-York Historical Society, just in time for June celebrations of World Pride and the 50th anniversary of the Stonewall Riots.
We're getting into the rainbow spirit with Gay New York Before Stonewall, featuring a chat with Gay New York author George Chauncey!
What was the gay scene like before the 1950s? You'll be surprised to learn that there were many aspects of this 'alternative lifestyle', as it was once called, that were publicly and openly lived and celebrated.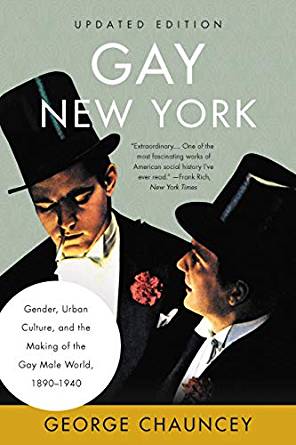 Join us as we speak to Chauncey, a Columbia University historian and author of one of the most important books ever written about gay American life. We'll discuss the city's rich (and often overlooked) gay scene in the decades before Stonewall and give you a preview of Chauncey's long-awaited new book on LGBT life in New York City post-World War II.
6:30 pm — Wednesday, June 5th, at the New-York Historical Society (170 Central Park West)
Get your tickets today! You can buy them online here or by phone at (212) 485-9268. Tickets are $20 ($18 for members of NYHS)