Even in our Instagram age, it remains impossible to completely capture the experience of real life upon a fabricated image. With filters and captions, we can make places looks better than they are, but flat images rarely embody the lushcious expanse of reality.
With their whimsical new exhibition Panoramas: The Big Picture, the New-York Historical Society reveals that the attempt to capture the scope of reality predates the invention of the camera.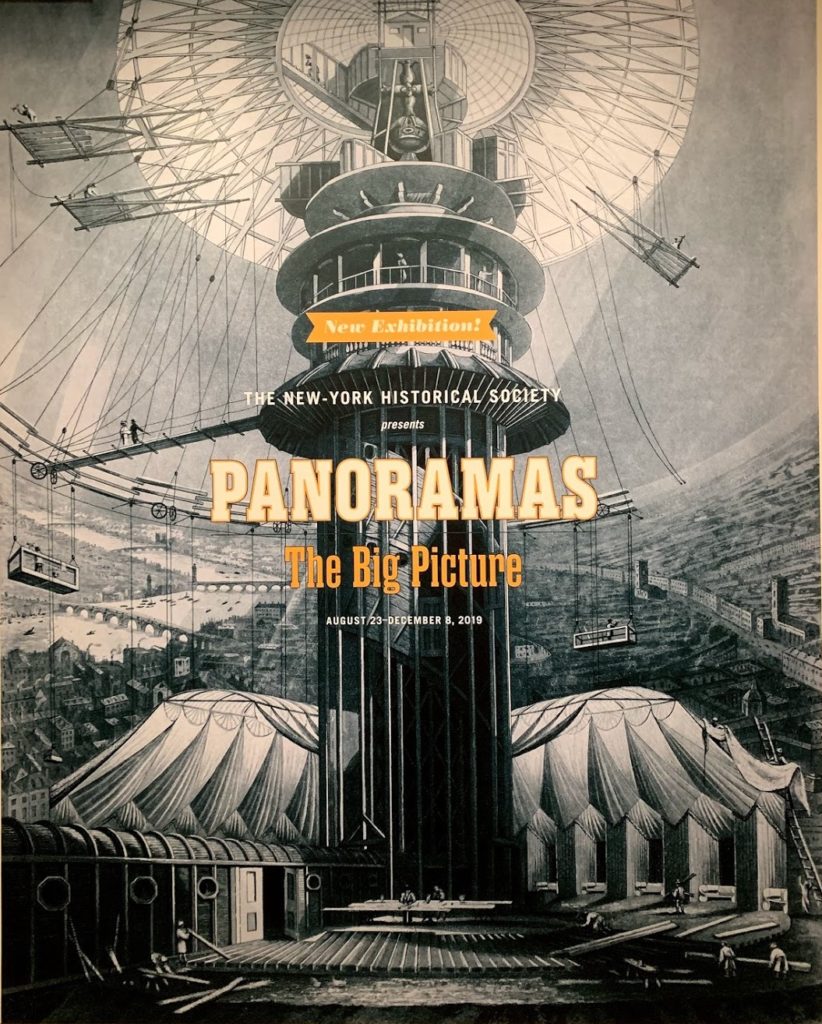 Since the late 18th century, the panorama, an extremely wide and arduously detailed painting or illustration, has appealed to audiences looking for grandeur and amusement. It's daredevil art, encouraging the viewer both to marvel at the views and to wonder how they were created.
New Yorkers were marveling at panoramas such as John Vanderlyn's paintings of Versailles as early as 200 years ago. (This impressive work is on permanent display at the Metropolitan Museum of Art.) Like a good travelogue, panoramas — such as John Trumbull's 1808 breathtaking Niagara Falls paintings, on display here — delivered the sensation of experiencing grand vistas in an era when people could rarely afford to travel.
But as New York City grew to become a world capital, it too became the subject of panoramas, and many of these are presented here — with magnifying glasses to duly inspect the care pored into the images.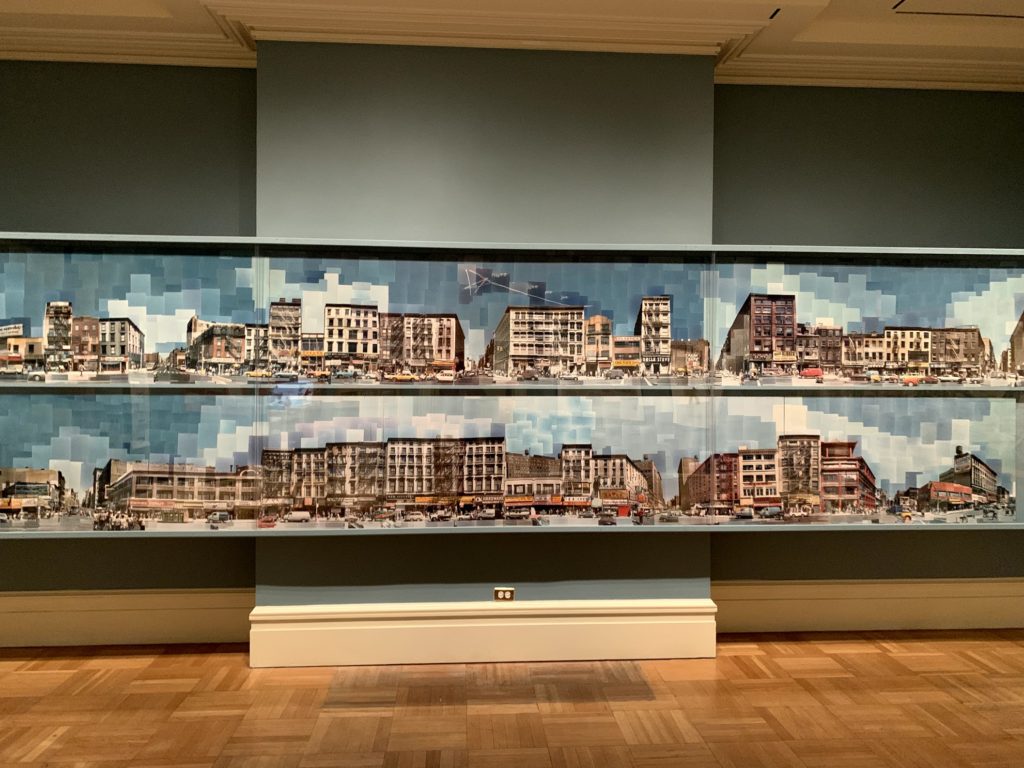 And the panorama has proven to be an extremely versatile format, even in the photographic age. As movie screens went wide, so too did the work of photographers and painters, bringing a cinematic flair in capturing the rich, voluminous detail of, say, a walk down Canal Street (rendered in a captivating 1986 photomontage by Claude Samton) or a fly-by through Midtown Manhattan (from Richard Haas' 1982 Cityscapes cycle).
The exhibition cleverly mixes the new with the old — and presents it all with flamboyant 19th century circus-style cards — so that you feel you've shared experiences with people 200 years ago.Taking in some of the exhibition pieces will require a bit of shuffling movement.
That it all barely seems to fit within the exhibition space itself gives credit to the great novelty of these unusual masterpieces.
(And make sure to go upstairs to Dexter Hall to check out another impressive New York-themed panorama — Daniel Hauben's 1956 depiction of the Harlem River, once owned by Time Magazine publisher Henry Luce III).
PANORAMAS: THE BIG PICTURE
On view through December 8, 2019
New-York Historical Society
170 Central Park West (at 77th Street)