For the next several weeks, the Bowery Boys Podcast will be going live two times a week — every Tuesday and Friday. Read our announcement here.
EPISODE 313 "No man likes to have his hat snatched from his head by somebody he has not yet been introduced to."
During the month of September 1922, as summer passed into autumn, large groups of rowdy 'hoodlums' swarmed the streets of New York City, grabbing straw hats off the heads of men, leaving the gutters filled with thousands of smashed lids.
Why in the world would so many people become outraged at the sight of a straw hat?
This is the story of the ultimate fashion faux pas, Jazz Age style, snd a look at the dangers of men's wear uniformity.
NOTE: As this is our first remotely recorded episode, it's a bit more goofy than others. Expect an extra dosage of puns.
LISTEN NOW — THE STRAW HAT RIOTS OF 1922
---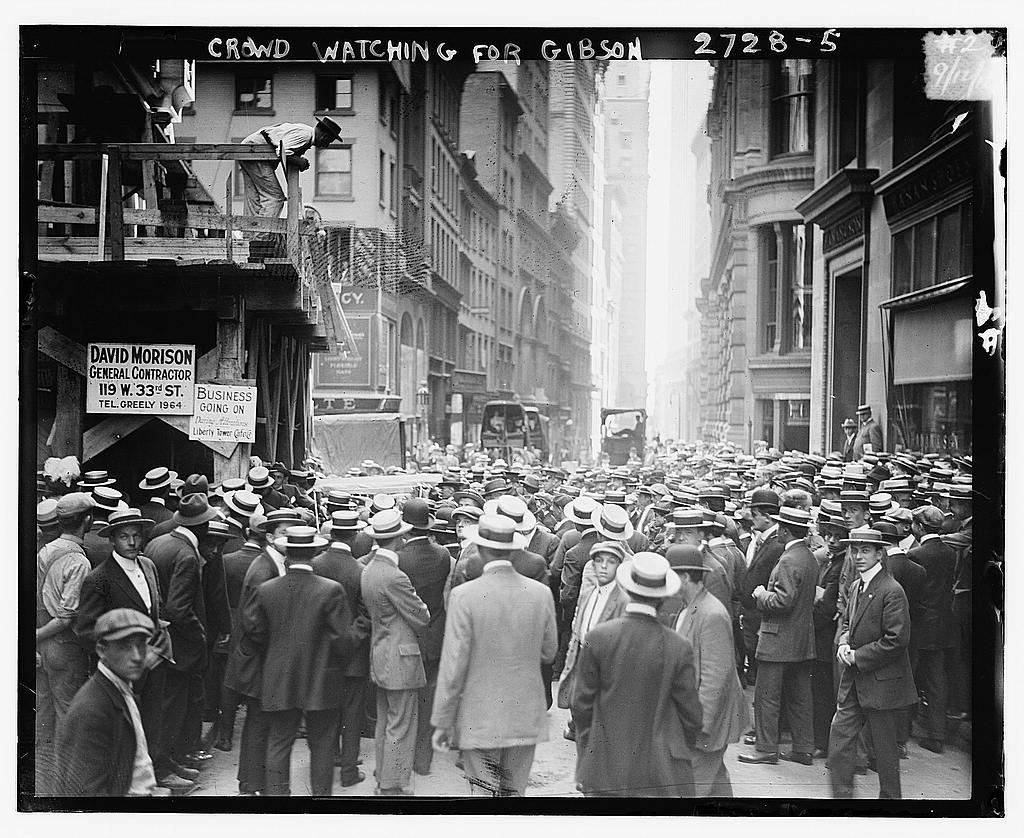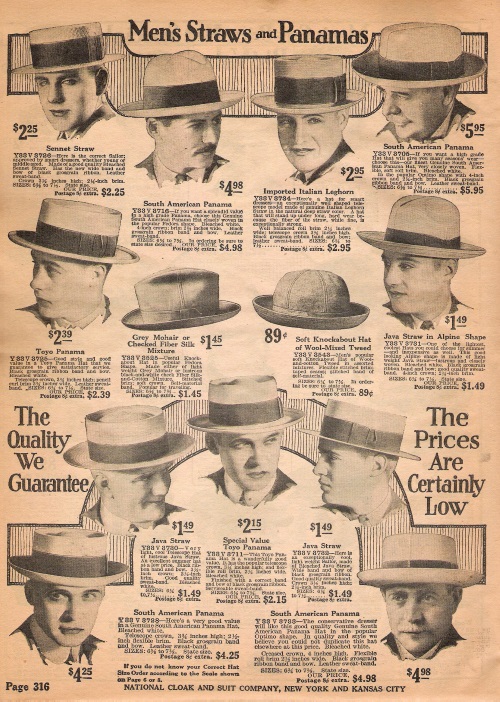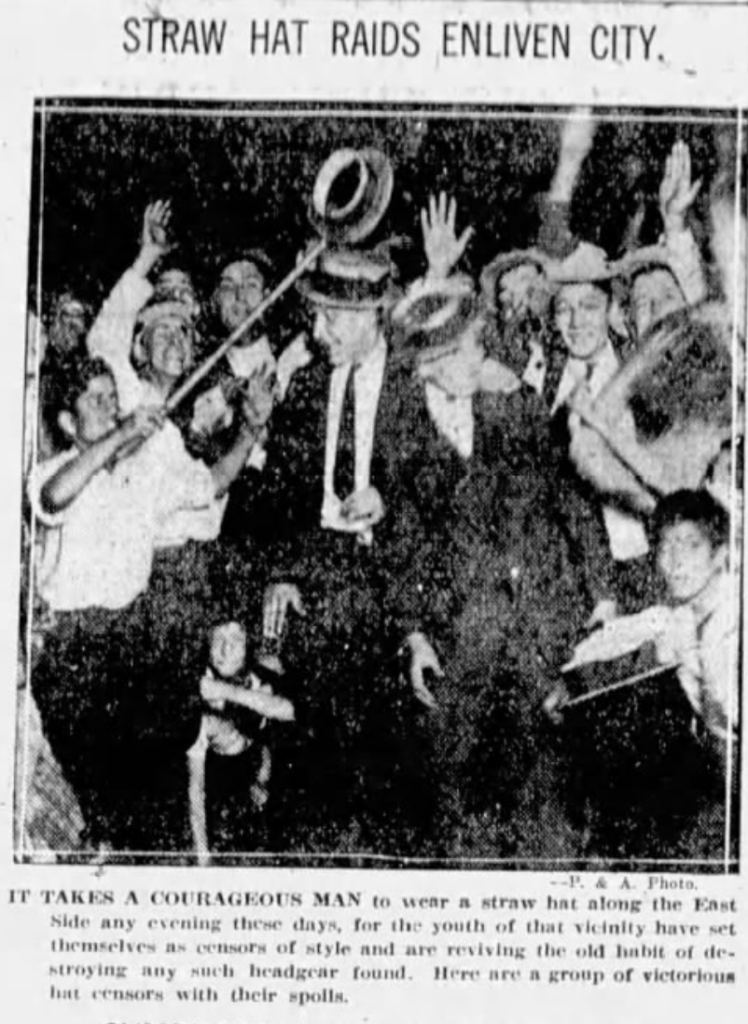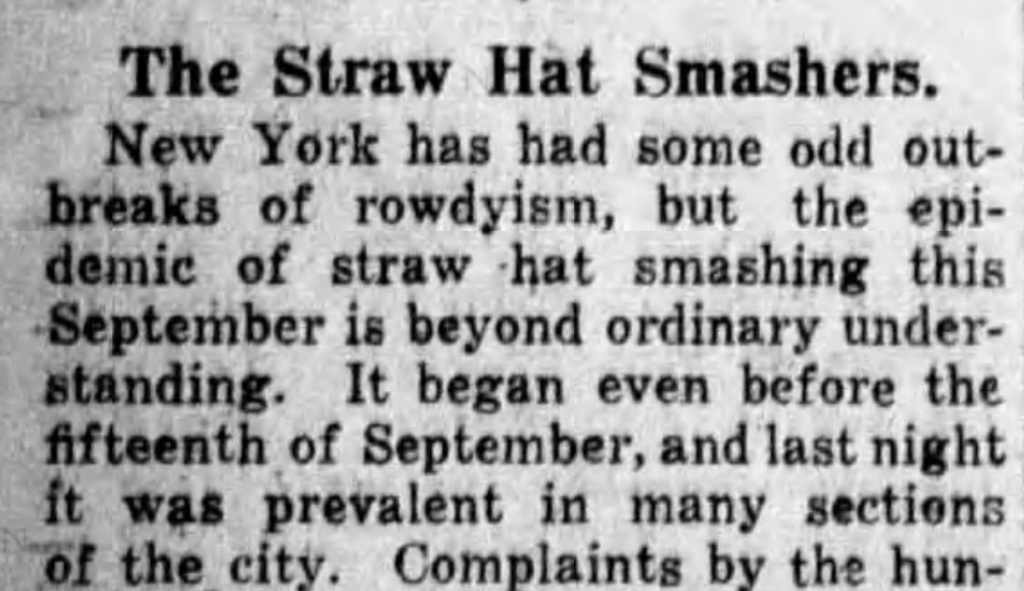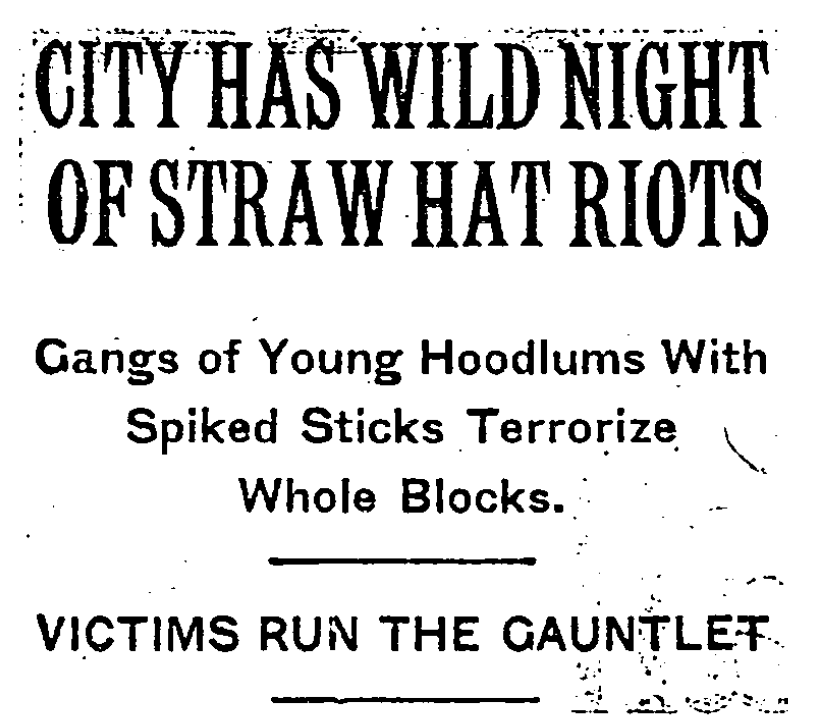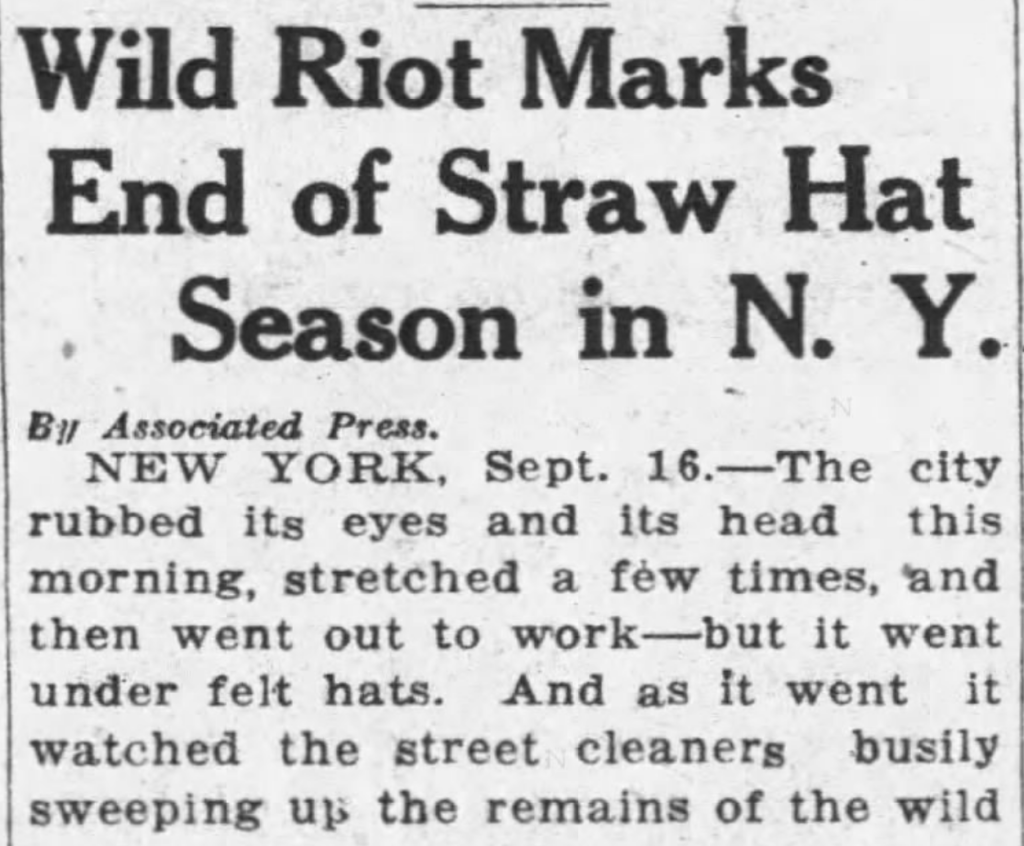 The Bowery Boys: New York City History podcast is brought to you …. by you!
We are now producing a new Bowery Boys podcast every other week. We're also looking to improve and expand the show in other ways — publishing, social media, live events and other forms of media. But we can only do this with your help!
We are now a creator on Patreon, a patronage platform where you can support your favorite content creators.
Please visit our page on Patreon and watch a short video of us recording the show and talking about our expansion plans. If you'd like to help out, there are six different pledge levels. Check them out and consider being a sponsor.
For the next several weeks, in addition to our new two-episodes-a-week schedules, all those who support us on Patreon will receive a BONUS EPISODE every other Sunday.
We greatly appreciate our listeners and readers and thank you for joining us on this journey so far.