When it comes to artistic creation, we take many fundamentals of law for granted. Most people might not understand the particulars of 'intellectual property' but they sure benefit from it.
The very review you are reading — and the website that publishes it — are protected by laws that were hammered out and fought for one century ago.
Yet building the essential protections for free creativity is but one notable achievement in the life of a very busy man — the fabulous New York attorney Nathan Burkan.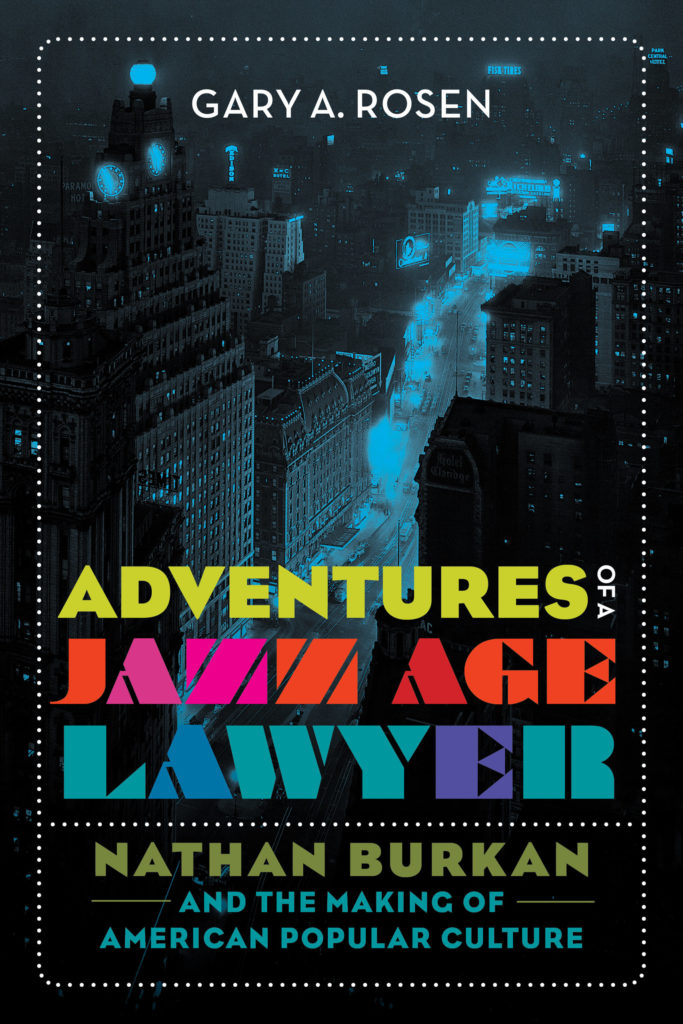 ADVENTURES OF A JAZZ AGE LAWYER
Nathan Burkan and the Making of American Popular Culture
by Gary A. Rosen
University of California Press
In Gary A. Rosen's absorbing biography of Burkan, we find a somewhat enigmatic presence standing beside some of the most iconic figures of American culture — from songwriters to movie stars, from bootleggers to socialites.
Burkan was one of the most respected lawyers of the early 20th century. He even represented Gloria Morgan Vanderbilt in one of the most sensational (and tragic) trials of the 20th century.
And yet Adventures is not a shallow celebrity tell-all, but a thoughtful and in-depth look at the substance of many foundational cases in the history of entertainment history.
It's hard to imagine what the music industry would even look like (or sound like) without Burkan's involvement in the early years of Tin Pan Alley.
With his client Victor Herbert, he helped found ASCAP (American Society of Composers, Authors and Publishers), the organization that protects musical copyrights.
But his most intriguing legal collaboration was with Charlie Chaplin and at a moment (during the mid 1910s) when his star was on the rise.
Charlie's half-brother and manager Syd Chaplin chose Burkan due to his work with "legitimate theater's leading comedienne and ingenue of the day Billie Burke," just one detail that illustrates the attorney's depth of involvement in the entertainment world.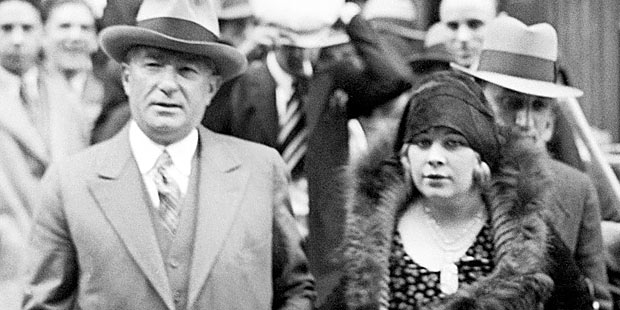 And then there was his work in defending Mae West, whose provocative plays were being shut down by the police. His battle against "nightstick censorship" inspired some incendiary moments on the stand:
"Burkan put seven cast members [of the play The Pleasure Man] on the stand in the defense case-in-chief. They testified that the police had misunderstood dialogue and omitted important context….One cast member sang the offending songs with clasped hands and such exaggerated choirboy earnestness that 'Mae West, at counsel table, covered her mouth with her black handkerchief to hide her laughter'."