EPISODE 314 — London Terrace, an English-inspired apartment complex, is a jewel of apartment living in the neighborhood of Chelsea. In 1929, a set of unusual townhouses — also named London Terrace — were demolished to construct this spectacular set of buildings.
That is, all townhouses but one — the home of Mrs. Tillie Hart, a tenacious tenant who refused to leave.
In a real-life example of the movie Up, Hart's tale is a battle between urban development and an individual's right to their longtime home — a genuine David vs. Goliath tale on the landscape of New York City real estate.
In her favor — the support of the public and the regular attention of the New York Daily News. Will Hart prevail?
PLUS: A history of the Chelsea neighborhood and its 'godfather' Clement Clarke Moore.
LISTEN NOW — TILLIE HART, THE HOLDOUT OF LONDON TERRACE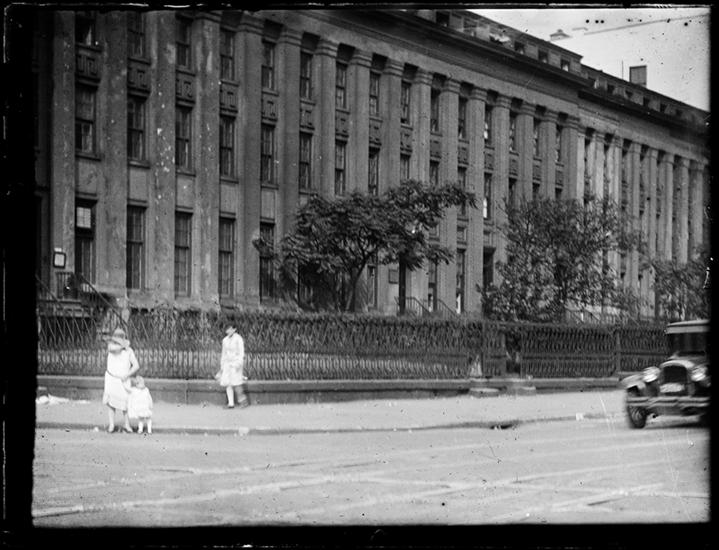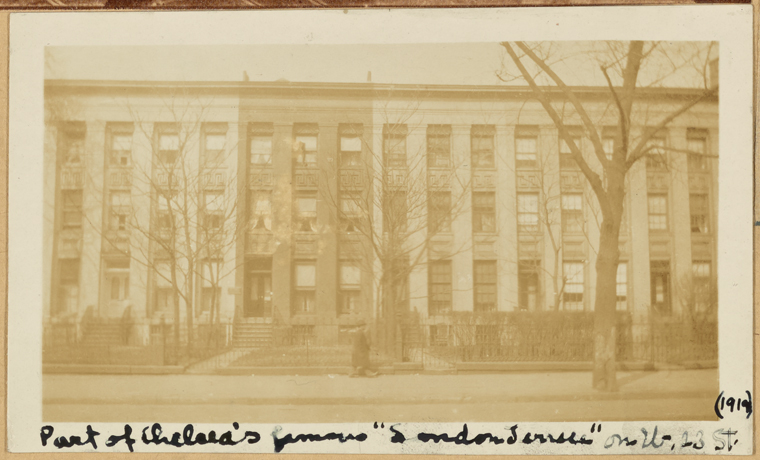 Most newspapers — including the Daily News — erroneously reported that Clement Clarke Moore (reduced to "the poet") lived in the home. It may have been Mrs. Hart herself who kept the fiction going in an effort to save her home.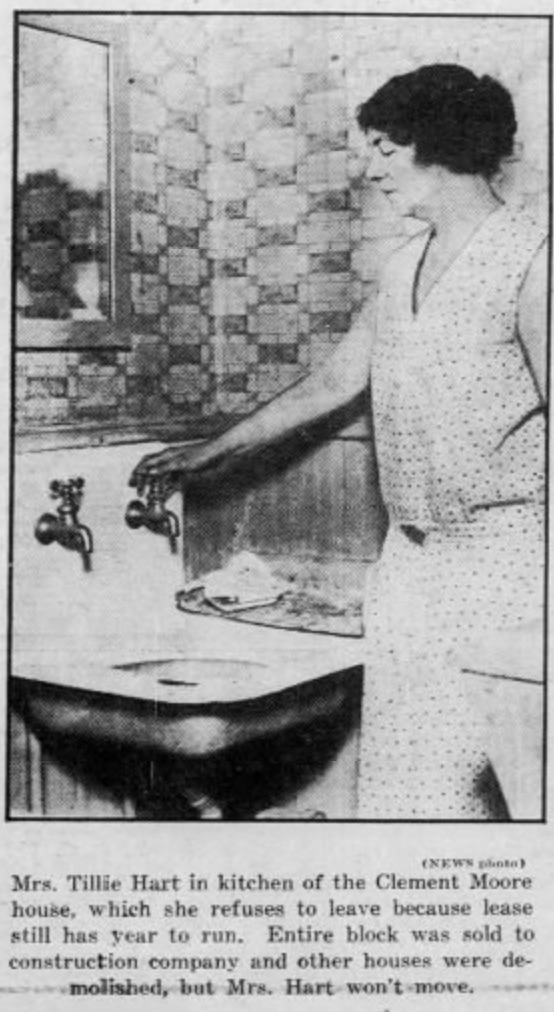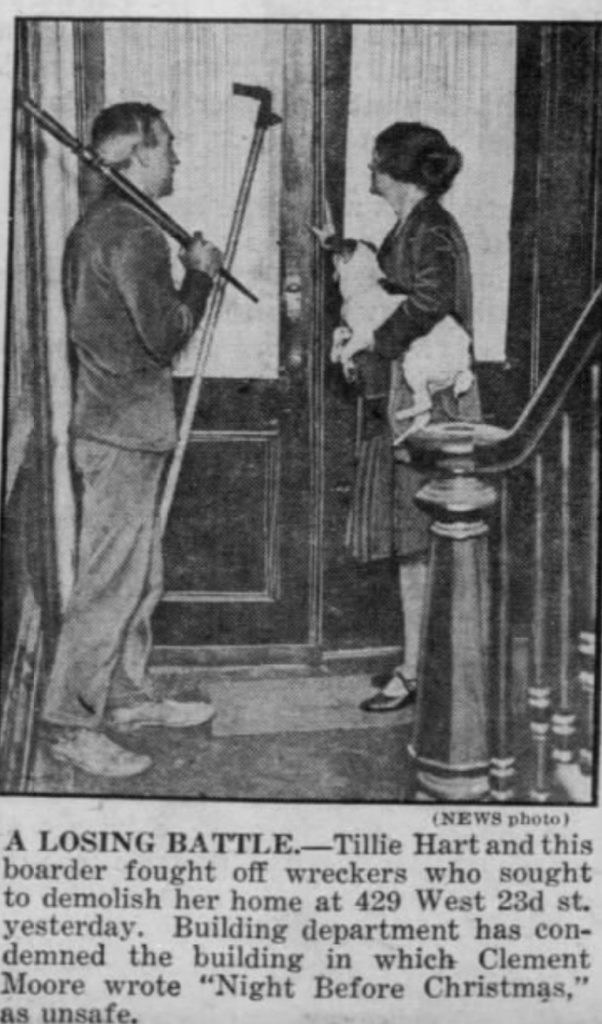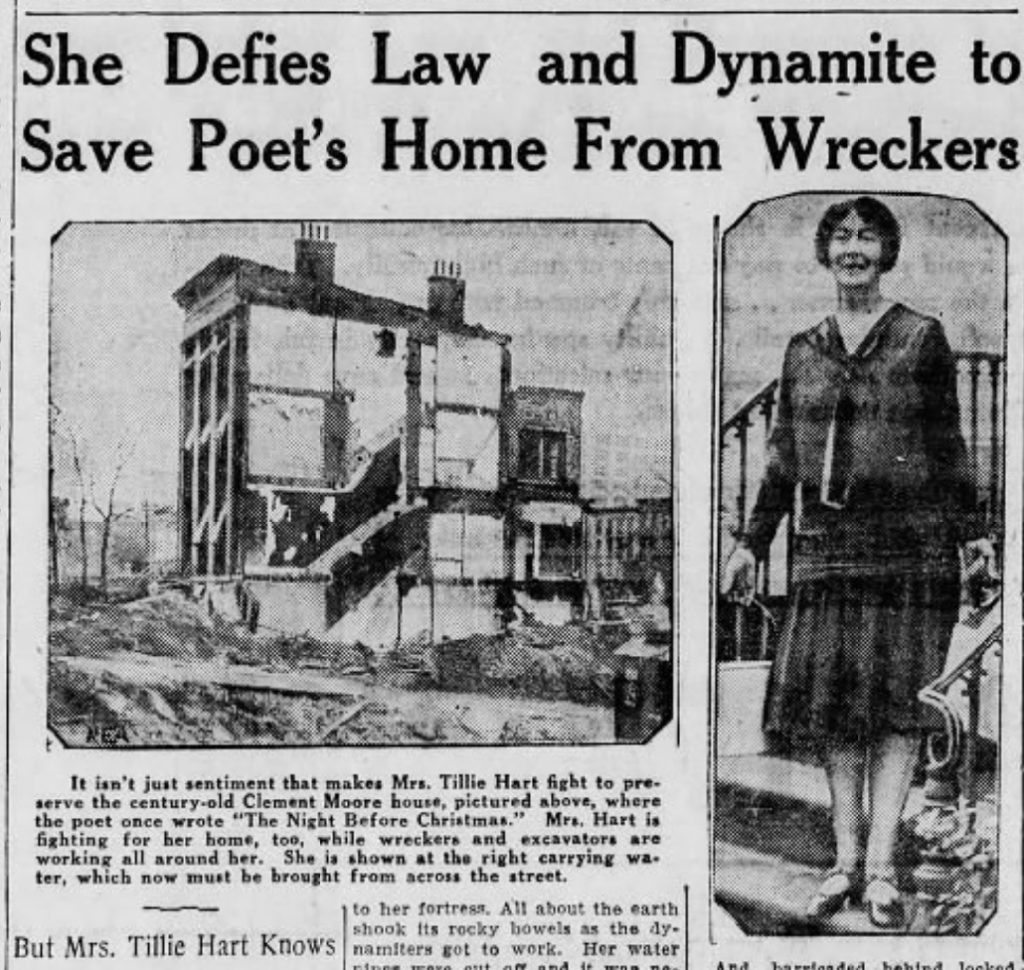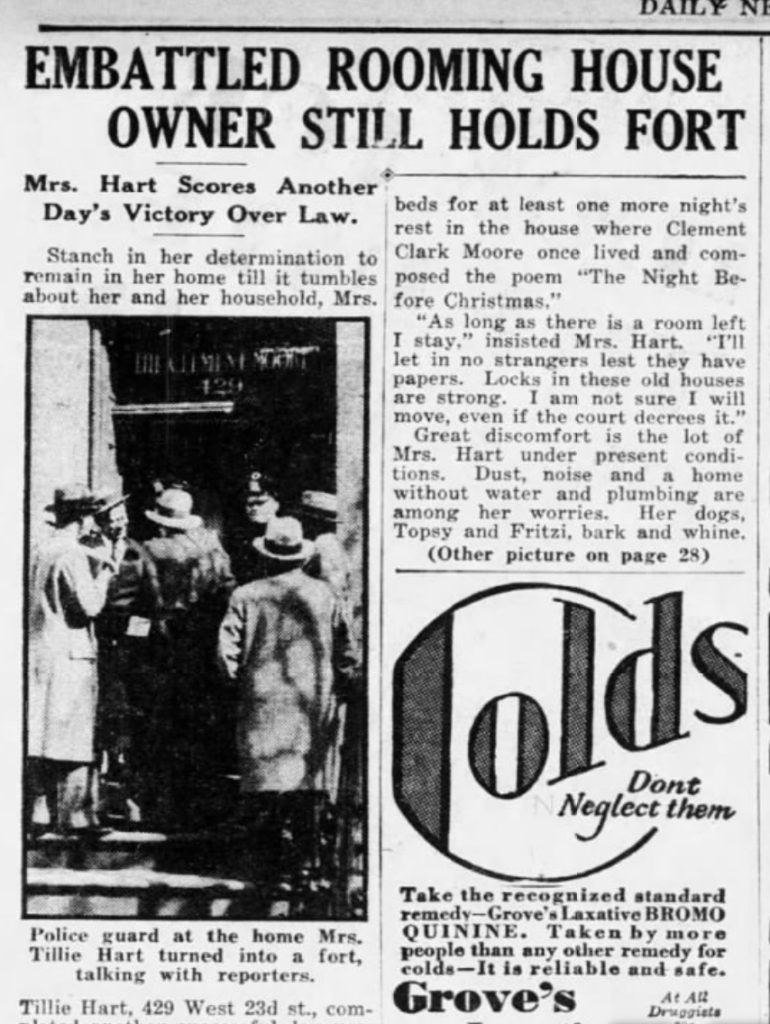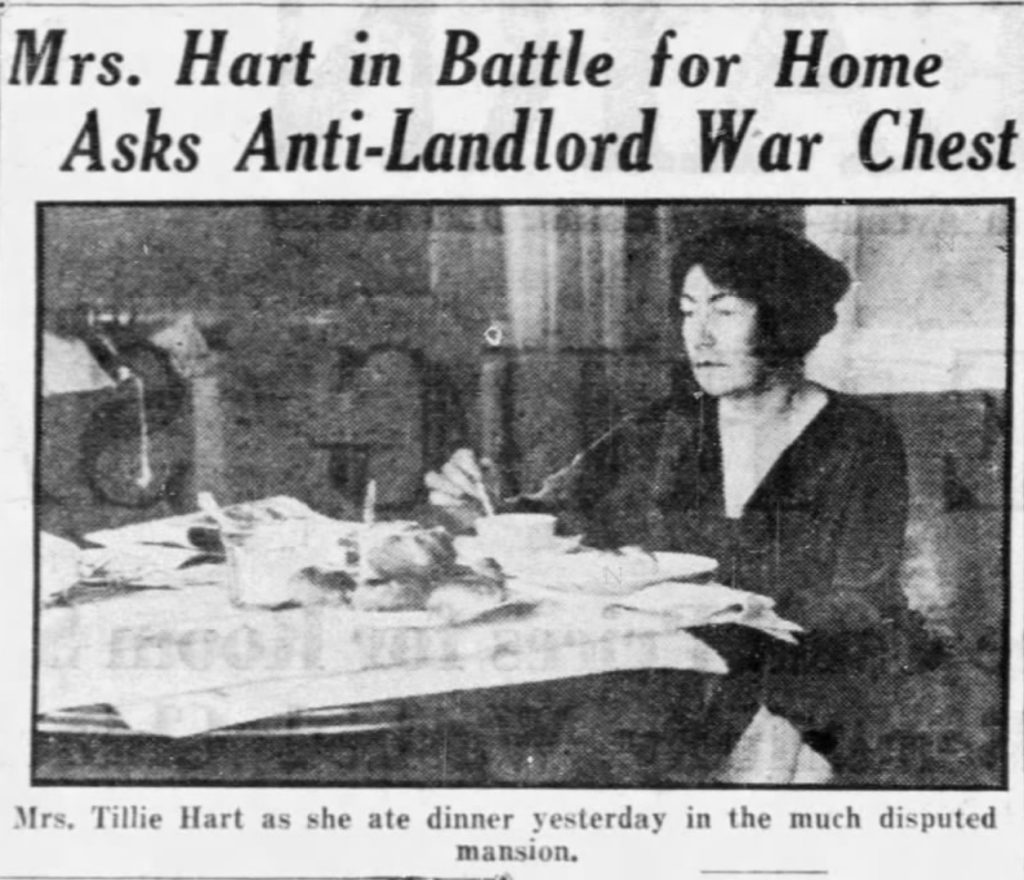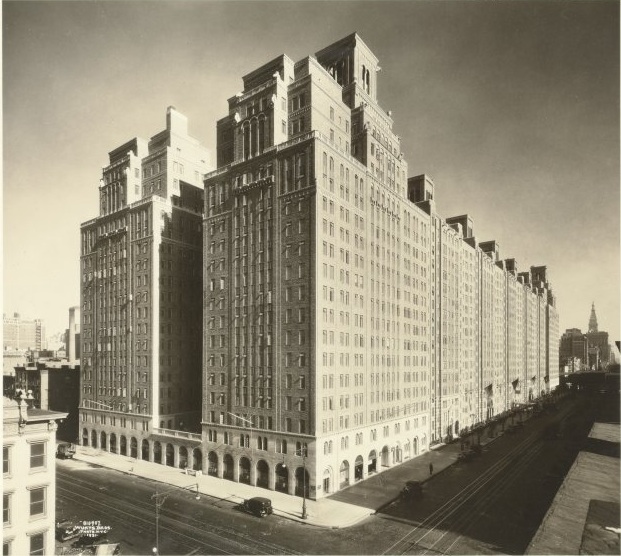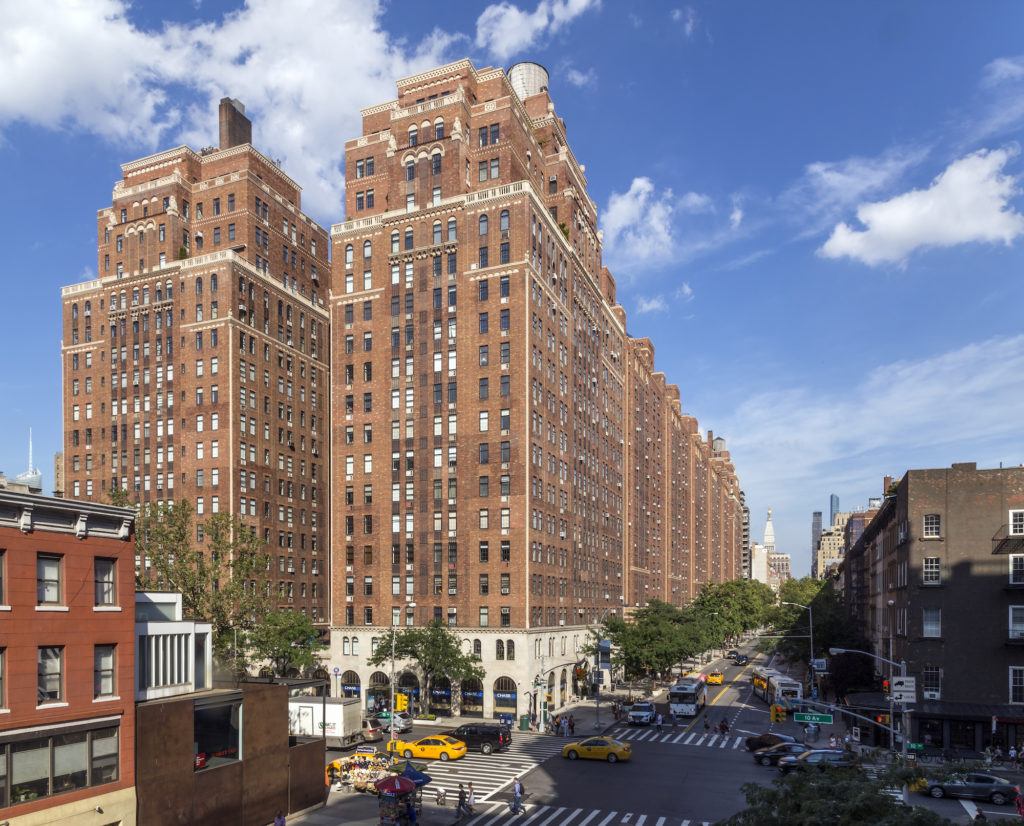 The Bowery Boys: New York City History podcast is brought to you …. by you!
We are now producing a new Bowery Boys podcast every other week. We're also looking to improve and expand the show in other ways — publishing, social media, live events and other forms of media. But we can only do this with your help!
We are now a creator on Patreon, a patronage platform where you can support your favorite content creators.
Please visit our page on Patreon and watch a short video of us recording the show and talking about our expansion plans. If you'd like to help out, there are six different pledge levels. Check them out and consider being a sponsor.
For the next several weeks, in addition to our new two-episodes-a-week schedules, all those who support us on Patreon will receive a BONUS EPISODE every other Sunday.
We greatly appreciate our listeners and readers and thank you for joining us on this journey so far.