EPISODE 323

Two tales from New York's incredible history with the art of tattooing.

The art of tattooing is as old as written language but it would require the contributions of a few 19th century New York tattoo artists — and a young inventor with no tattoos whatsoever — to take this ancient art to the next level.

The first documented tattoo parlor (or atelier) in the United States was a small second-floor place near the East River waterfront and close to the site of the Brooklyn Bridge.

But as more sailors and seamen — the principal customers for tattoo purveyors — came to New York, more would-be tattoo artists opened shops. By the 1880s, there were a great number of professional tattooists, scattered along the waterfront and up along the Bowery.

Meanwhile, over in Brooklyn, sailors in need of a fresh tattoo could head to small shops in Coney Island or near the Brooklyn Navy Yard.

In this episode, Greg shares two tales from the New York City tattoo history:

— An unsuccessful Thomas Edison invention becomes a revolutionary device for tattoo artists. The electric tattoo machine was first perfected in a tiny tattoo parlor underneath a New York elevated train in Chatham Square.

— Believe it or not, tattooing was outlawed in New York City in 1961! And would remain so for 36 years. How is that even possible in a city with a vibrant music scene and iconic venues like CBGB just steps from the heart of Manhattan's old tattooing industry?

To get this episode, simply download it for FREE from iTunes or other podcasting services.

Or listen to it straight from here:
THE BOWERY WIZARDS: A HISTORY OF 19th CENTURY TATTOOING


"The Tattooing Fad Has Reached New York" — In fact tattoo artists had been in New York for over three decades by this time.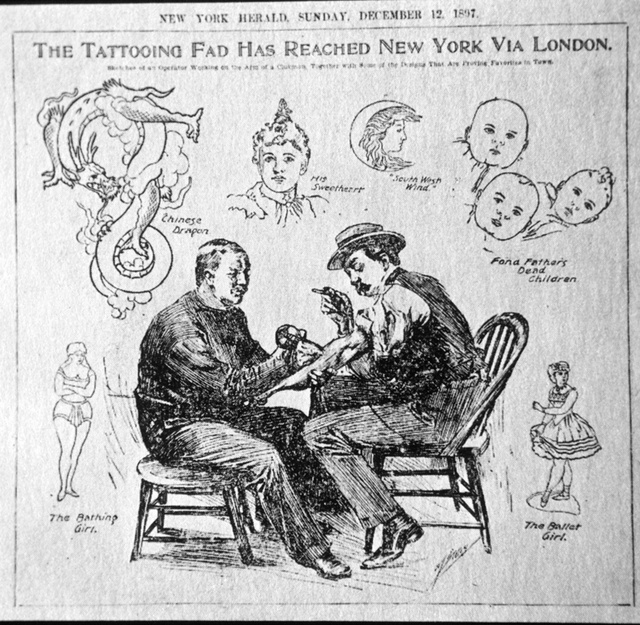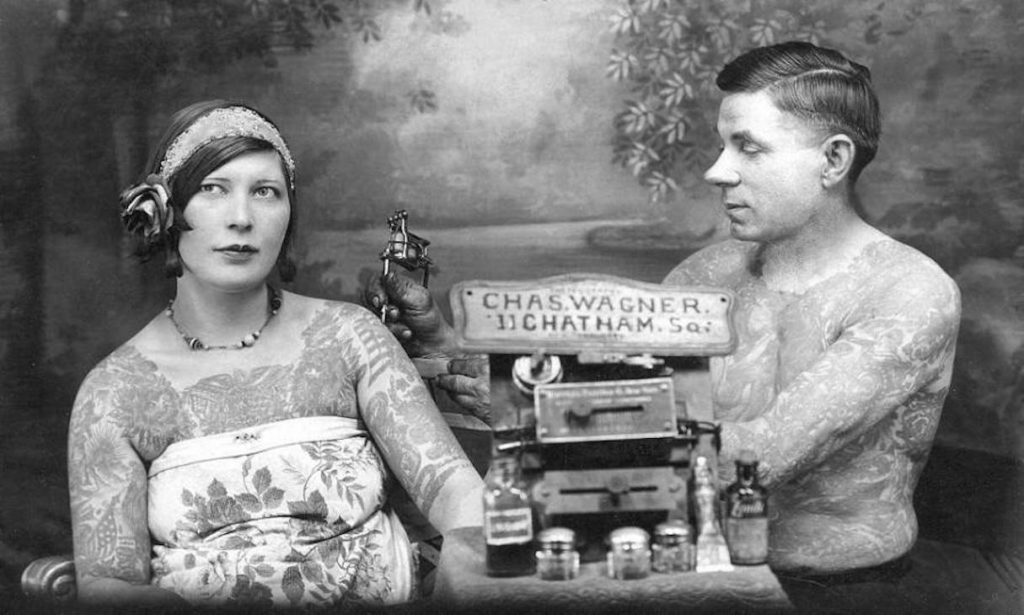 Charles' brother Stephen was a sideshow performer and a tattoo artist himself.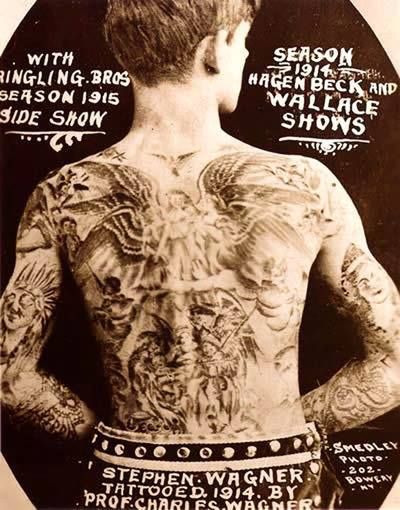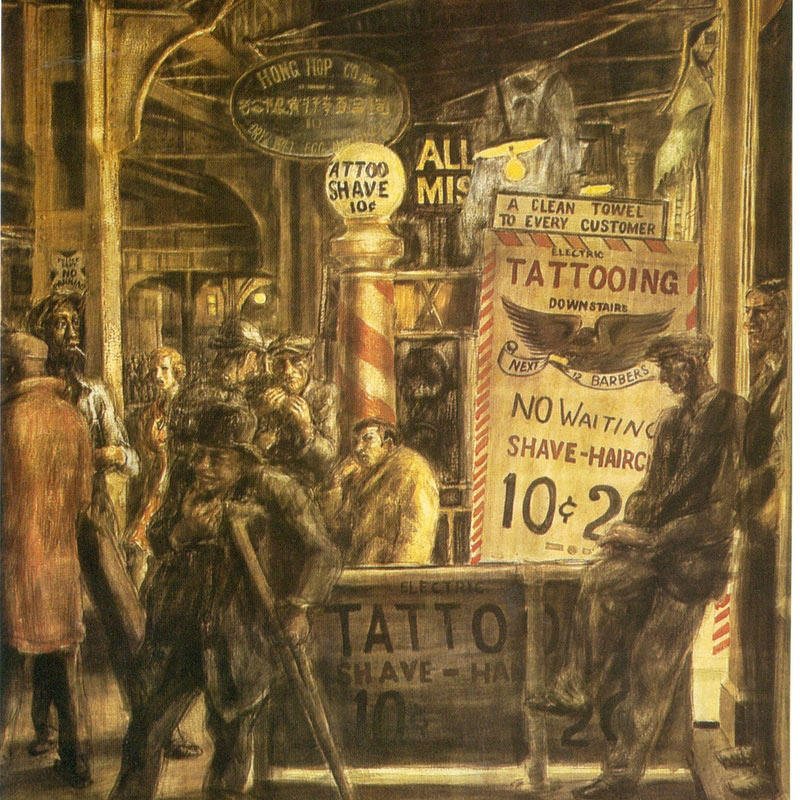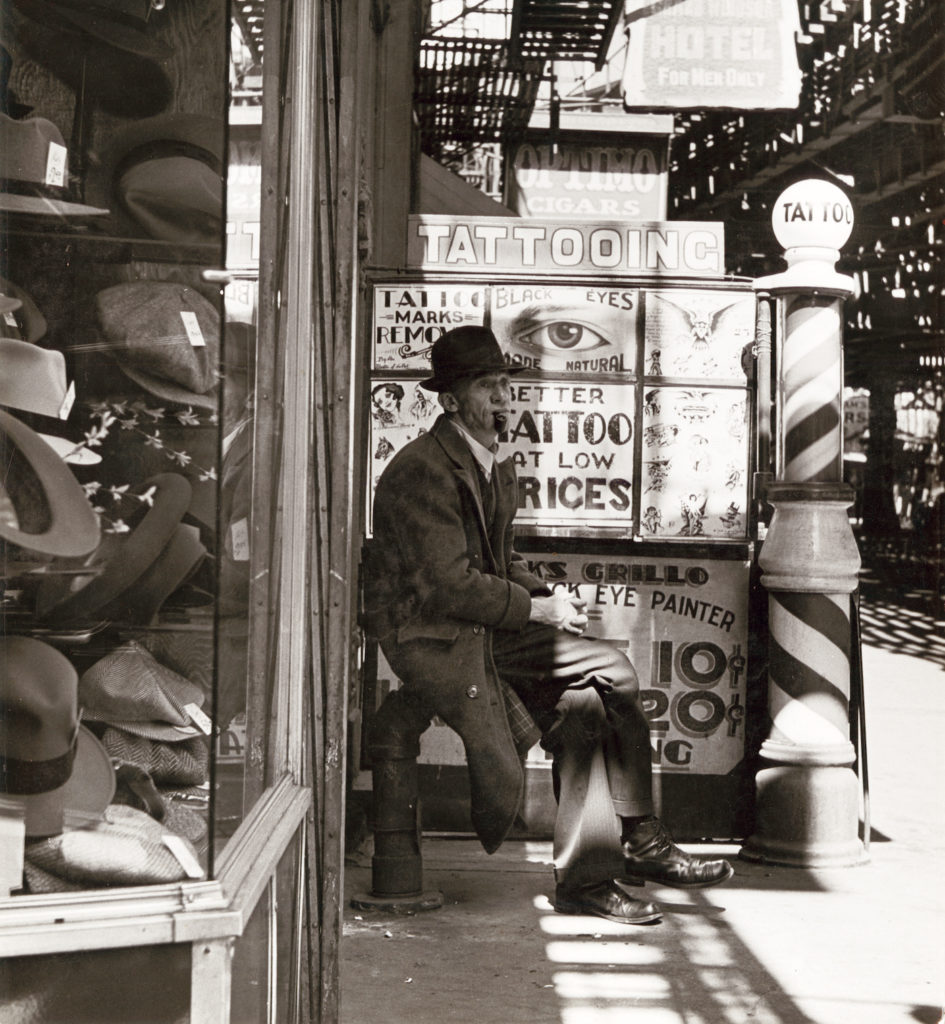 A tattoo parlor from the 1950s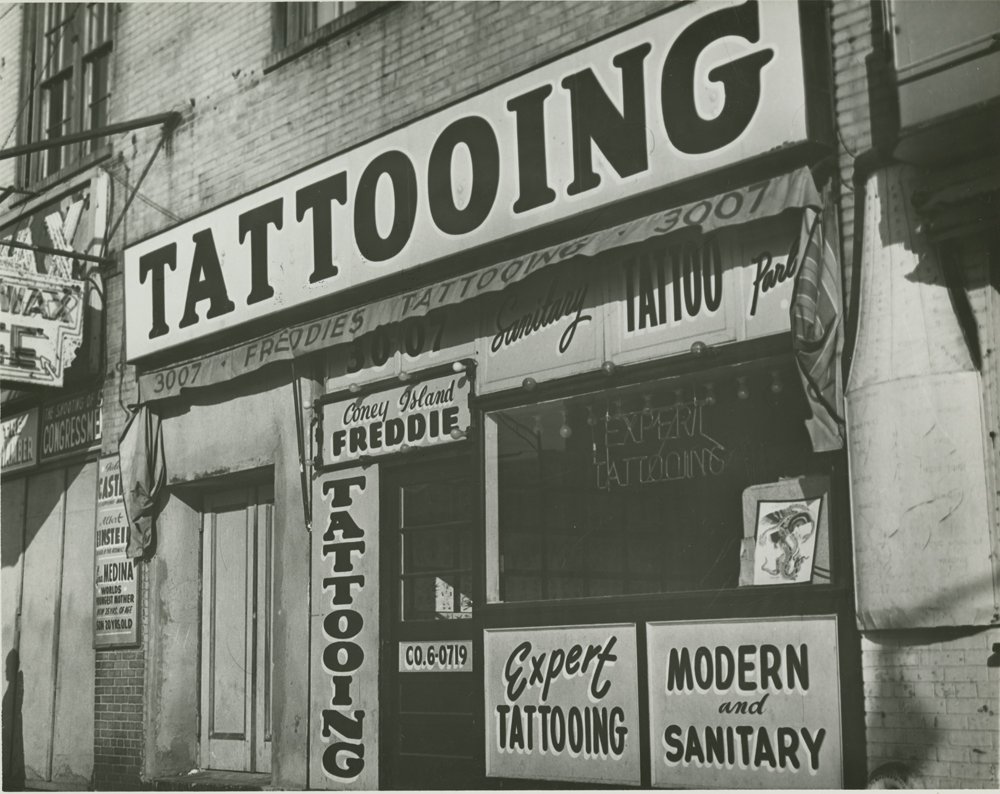 Daredevil Tattoo, at 141 Division St in Manhattan, has a mini tattoo museum with some artifacts that were mentioned in the show.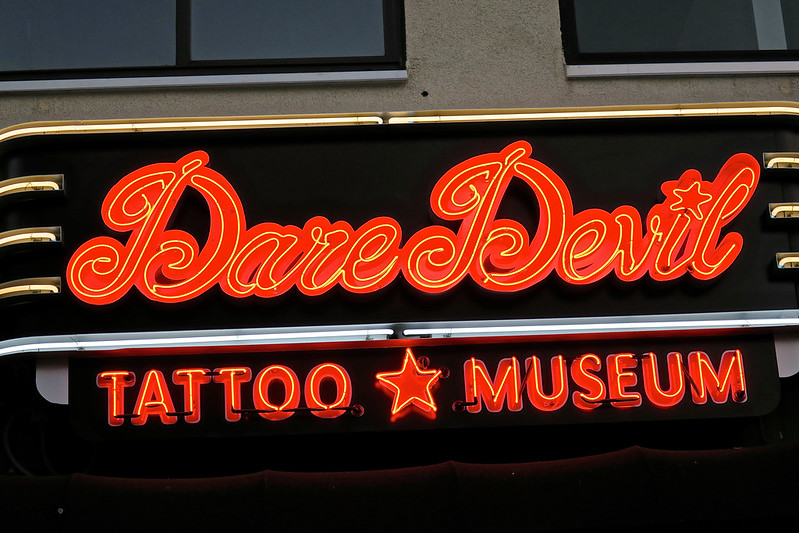 Special thanks to the New-York Historical Society who hosted a very inspirational exhibition on tattooing history — Tattooed New York — and to the South Street Seaport Museum who have displayed the Alan Govenar & Kaleta Doolin Tattoo Collection at a recent show.
For more information on the history of tattooing, visit the marvelous Tattoo Archive.